PointsBet Announced as Official Gaming Operator of XFL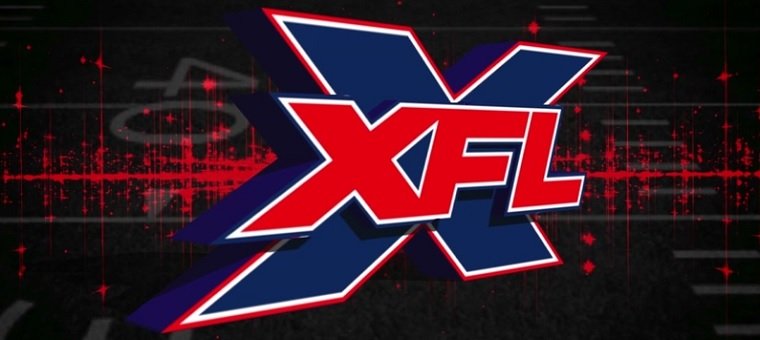 Giant Australian and US sportsbook operator PointsBet has announced that it has struck a deal to be named as an authorized gaming operator of the XFL American football league.
As part of the deal, PointsBet will be integrated into weekly digital content from the XFL, with the sportsbook being able to have access to official league data and content for use across its online and mobile channels.
PointsBet will now join FoxBet as an authorized gaming operator of the league. Financial terms were not revealed with the initial announcement, but it is anticipated that both parties will greatly benefit from this deal.
PointsBet Sportsbook
Pointsbet Sportsbook is originally from Australia, but it has been continually making waves in the United States as it grows and expands. The global sportsbook is now a major industry player, and this news further strengthens their position. The deal means payers can now bet on XFL games through the PointsBet website and mobile app, and also visit the PointsBet website for weekly deals and promotions.
Pointsbet USA chief executive Johnny Aitken said "At PointsBet, we view ourselves as an innovative tech company, first and foremost, and it's reflective in our approach to bookmaking as well as the experiences we provide". The XFL itself as an innovative, unique brand of football, and this was attractive to PointsBet, with Mr Aitken commenting "The XFL is offering fans an innovative, differentiated and highly entertaining brand of football, and we are excited to partner together throughout the rest of this historic season."
The Agreement went into effect during Week 4 of the XFL regular season, which was just completed at the end of February. The XFL season will run until the end of April, with the championship game set to be played on April 26.
What is XFL?
The XFL is a professional American football league whose headquarters are in Stamford, Connecticut. Vince McMahon's Alpha Entertainment owns the league. In terms of the structure of the league, eight teams participate in the and are spread across the United States. Currently, the NFL franchise represents the markets. Indeed, the teams compete in a ten-game season and a two-week postseason in the winter and spring months. ABC, ESPN, and Fox Sports are the official TV partners.
XFL president and chief operating officer Jeffrey Pollack is excited at this latest announcement and believes it can help the XFL grow. He said, "Embracing the spread is a core business strategy for us and our new alliance with PointsBet is the latest example of how we are engaging football fans through legal sports betting."
PointsBet plans to market the XFL heavily over the next few weeks and will offer some promotional opportunities to its customers surrounding these games. The XFL has proven to be an extremely entertaining brand of football that has brought in a huge fan base over the first month of their season, so the betting operator sees this is a fantastic opportunity.
PointsBet joins the likes of FOX Bet and DraftKings as an authorized gaming operator of the XFL, while FanDuel, DraftKings, and Monkey Knife Fight have also been named official fantasy sports partners. PointsBet is currently available to US sports betting customers in New Jersey, Iowa, and now, Indiana; having recently received authorization from the Indiana Gaming Commission to officially launch mobile sports betting activities through its partnership with Hollywood Casino. You can read more about that story right here.
follow us over on Twitter @Gamble_usa for more legal sports betting news across the US.

Bet $1, Get $200 In Free Bets
New customers only. Make a qualifying deposit (min $10), place bets to deposit value, once they are settled, matched amoun...
Relevant news