PointsBet NJ – NFL Week 5 Promos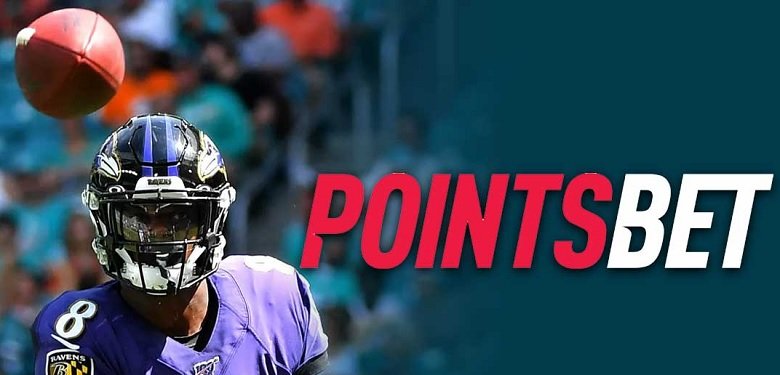 PointsBet Sportsbook NJ is bringing the house with promo offers for NFL Week 5, in addition to its generous 2 x Risk Free Bets up to $1,000 for new customers.
Let's run through some of the best promos and also point you in the direction of a winning bet, potentially.
SCORE FIRST TD – YOU WIN!
This is one we like the most as it offers the chance to cash out early if your team scores the first touchdown in either the Thursday or Monday night NFL games.
That's right, if your team is the first in the game to find the end zone for a touchdown, YOU WIN! This applies to pre-game, moneyline bets only and the first $100 staked. T+C's Apply.
Last Monday night, Steelers bettors had a nervous wait as it wasn't until well into the second quarter when Mason Rudolph connected with James Conner for a 21-yard TD, giving the Steelers a 7-3 lead over the Bengals – they went on to win that game 27-3.
Steelers finally get a SCORE?

Mason Rudolph connects with James Conner for the 21-yard TD…AND the early win for Steelers Bettors!⚡️

— PointsBet Sportsbook (@PointsBetUSA) October 1, 2019
In the previous week, bettors of the Bears had just a five-minute before collecting against the Redskins and going on to record a convincing 31-15 win.
Of course, it's not always the case that the team that scores the first TD goes on to win, which is the beauty of this promo, and it could come in handy when the Los Angeles Rams travel to the Pacific Northwest to take on their division rivals, the Seattle Seahawks.
PointsBet are just favoring the Seahawks (-1) and the line has moved to -110 (opened at -105), while the Rams (+1) are at +100.
It's a tough game to call but our preview might help: Los Angeles Rams at Seattle Seahawks Betting Preview
For the Monday night game, the Cleveland Browns find themselves as 3.5-point underdogs against the San Francisco 49ers with PointsBet. Both teams are currently at -105.
-105 ALL NFL GAMES
Talking of lines, PointsBet NJ offer -105 spreads on ALL NFL games, instead of the industry standard -110.
While the odds may fluctuate, the overall line on the market will always be equivalent to -105. For example, lines of -105/-105, -110/+100, or -115/+105 are all equivalent to -105. T+C's Apply.
2 RISK FREE BETS UP TO $1,000
As we mentioned at the start, if you're new to PointsBet NJ and are aged 21+ you can register for up to $1000 in risk free bets.
This is broken down into two lots of $500, as follows:
Get up to a $500 Refund (in Bonus Bets) if your 1st Fixed Odds Bet loses.
Get up to a $500 Refund (in Bonus Bets) if your 1st PointsBetting* Bet loses.
*PointsBetting is completely different to fixed odds betting because your potential winnings or losses from a bet aren't fixed, but variable right until the end of the game. For more info, see here: nj.pointsbet.com/what-is-points-betting
So what are you waiting for? Download the PointsBet NJ app today and create your account to take advantage of the above and so much more. Here's a link to our PointsBet NJ app guide in case you need some more convincing.
Relevant news