PokerStars Launches in Pennsylvania: First Of Many?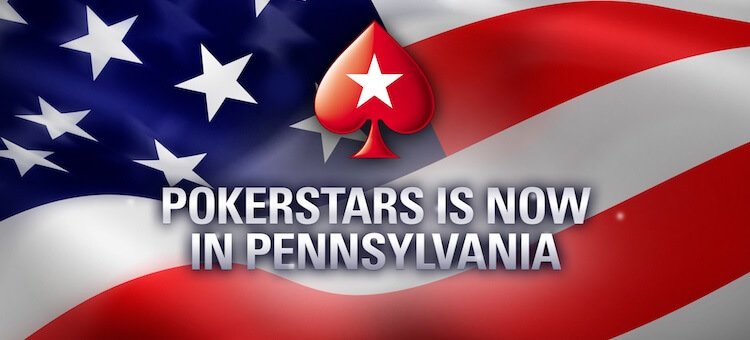 More than two years after it was legalized, online poker has arrived in Pennsylvania courtesy of PokerStars
Today's the day! PokerStars has launched in Pennsylvania! https://t.co/IkWqBLqthr pic.twitter.com/RheCkzR1DR

— PokerStarsBlog (@PokerStarsBlog) 4 November 2019
Last week we reported on a proposed soft launch on November 4th and that indeed took place, with players able to download the software for a limited time on Monday, and again on Tuesday.
Having gone smoothly and with the site attracting more online players than PokerStars New Jersey, according to a reliable source, a full launch on Wednesday has again gone without any major hitches.
With the launch, PokerStars became the first of what will be several online poker sites in the state.
DraftKings –
Slow road from legalization to launch
A bill to legalize online casino games, including poker, was first signed into law at by Gov. Tom Wolf the end of October 2017
However, the Pennsylvania Gaming Control Board (PGCB) didn't start accepting applications until the following year and a slated launch date of July 15th, 2019 came and went, much to the frustration of the local poker community.
In the meantime, online sports betting launched in the Keystone State, and DraftKings became the state's sixth online sportsbook when launching the same day as PokerStars.
PokerStars' parent company, The Stars Group, has partnered with the Mount Airy Casino Resort, allowing them to obtain a license to operate in the state.
Mount Airy also provides the license for the FOX Bet sportsbook app, which launched in September as a result of a collaboration with Fox Sports, and PokerStars Casino, which also launched Monday.
"We're excited to launch PokerStars as the first and currently the only online poker option available to players in Pennsylvania," said Matt Primeaux, president of Fox Bet. "Including today's launch of our highly rated casino product, which is now available in the Fox Bet and PokerStars apps, we're proud to say we're currently the only online provider offering all three forms of regulated gaming in the Commonwealth."
PokerStars and PokerStars Casino are now available for download in Pennsylvania on iOS and Android, as well via the Internet.
To celebrate the launch of PokerStars in Pennsylvania, players can enjoy the following this month:
Daily $1,000 welcome freerolls from November 7 to 16
$20,000 welcome freeroll on November 17
First deposit bonus offer of $30 free play by using code 'FREE30'
100% deposit bonus up to $600
Anyone who has downloaded the FOX Bet sportsbook app can use the same logins.
PokerStars, PokerStars Casino, and FOX Bet are now all available in both Pennsylvania and New Jersey.
Pennsylvania gambling revenues set to soar
Pennsylvania is the fourth state to offer online poker – joining Nevada, Delaware, and New Jersey – and is the third with online casinos. Nevada offers online poker only.
West Virginia legalized sports betting and online casino gaming in March but has yet to announce a launch date.
The sports betting industry in Pennsylvania is booming with almost $200 million in wagers recorded in September, with sportsbooks holding on for $19.3 million. The lion's share is coming from online mobile betting.
According to American Gaming Association figures, Pennsylvania is No. 1 in tax revenue from commercial casino gambling, netting $1.5 billion in the last fiscal year.
With PA online casinos and poker just getting going, operators' profits are set to grow further, while the state can expect an even bigger chunk that it gets currently from sports betting, which is taxed at 36%.
Lawmakers estimate that online gaming will generate another $300 million in annual revenue for operators and another $260 million in tax revenue.
Relevant news