Positive Signs for Oregon Sports Betting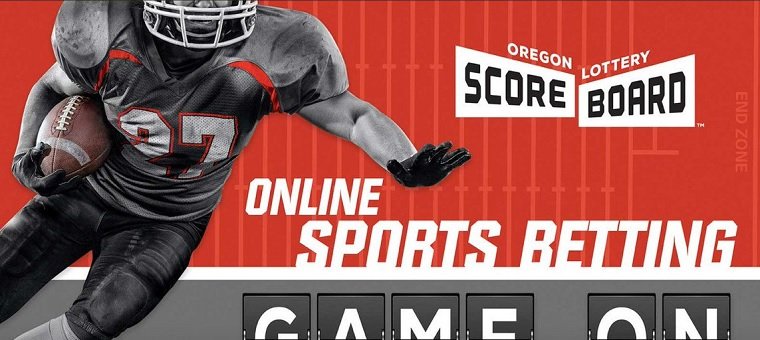 Sports Betting in Oregon could make a change for the better as the Oregon Racing Commission looks to oversee sports betting in the state.
There are positive signs that change is coming, for the better, regarding sports betting in Oregon. House Bill 2127 was filed this week, following a request from Gov. Kate Brown. If the bill is successful, the Oregon Racing Commission (ORC) will become the new regulator of sports betting. Additionally, the number of operators in the Beaver State would increase, and retail and mobile sports betting would become more prominent.
Oregon's sports betting industry is currently only available through the Lottery's ScoreBoard mobile app. The only two retail locations are at two tribal casinos. The new bill will not necessarily remove the need for the ScoreBoard app, but it does point to this due to the switch in regulators.

21+. T&C Apply
21+. T&C Apply
Typically, states such as Oregon that have lottery-run sports betting operations with only one option for customers have struggled with technical difficulties and poor odds. The Oregon Lottery has agreed to a partnership with SBTech. Additionally, a market with less competition will naturally generate less revenue and total handle than a competitive one, which will result in less revenue for Oregon.
The new legislation is a tentative step forward for the Beaver State. It would result in a more competitive sports betting market as there would be no limit to the number of operators who could obtain a license. Furthermore, players would be permitted to bet on collegiate sports. Currently, the rules mean ScoreBoard only accepts wagers on professional sports. Now, the only way to bet on college sports is to visit one of Oregon's tribal casinos.
The legislation states that the fee should not exceed 10%, which is the tax rate, with each new license costing $50,000. One of the requirements in the bill that may make operators sit up and take notice is a requirement to use official league data. Additionally, the bill mentions the possibility of changing the legal gambling age from 18 to 21. The new legislative session for Oregon begins on January 19th and runs to June 30th.
Lottery Makes Loss in First Fiscal Year
The Oregon Lottery reported a net loss of more than $5 million from its first year of sports betting operations. This is the first time any state has lost money on sports betting in its first year. In February last year, Oregon Lottery Director Barry Pack estimated that the Scoreboard would suffer a net loss of $5.3 million during the financial year 2020. This covers the time period from July 1st, 2019, to June 30th, 2020. Sports betting did get off to a strong start in the state but hasn't continued with this trend.
As well as Oregon, the markets in Washington, D.C., and Montana have suffered loads of issues with its lottery-run systems. Both of those are powered by Intralot.
Oregon Sports Betting Figures
In December, the amount wagered in Oregon saw a 7.8% from November's numbers; however, revenue fell by 25.9% from its record last month. December's total handle and revenue were the second-highest for a single month since sports betting launched in the Beaver State in October 2019.
In December, the total sports betting handle was $26.99 million, which was approximately a $2million increase from November. All of the figures have been released from the Oregon Lottery.
For more legal casino and sports betting news across the US, follow us on twitter @Gamble_usa for the latest news and offers.
Relevant news