Pro Teams Get Behind Texas Sports Betting Bill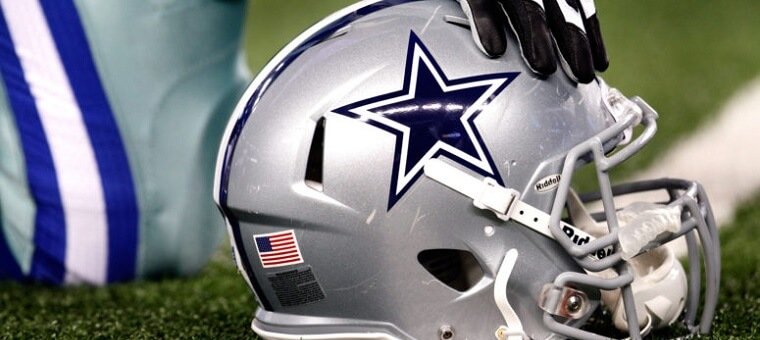 Momentum is gathering in Texas as pro sports teams lend their support to legal sports betting.
It is becoming a trend in states that are attempting to legalize sports betting, and now Texas can be added to the list. Professional sports teams from the Lone Star State have thrown their weight behind a bid to legalize sports wagering. In Texas, the biggest professional sports teams, the Dallas Mavericks, FC Dallas, Dallas Stars, Texas Rangers, and the Dallas Cowboys, have created a new coalition to help legalize sports betting in the state.
This new alliance in Texas is similar to other such groups in Georgia, Massachusetts, and California. Sports teams in each of those states have joined forces to support legalized sports betting. Charlotte Jones, the Dallas Cowboys' executive vice president, said that "Unregulated and illegal sports gambling" is already occurring frequently in Texas. She added that legalizing and regulating the industry would "generate hundreds of millions of dollars of new revenue." Jones stated this revenue was vital for local programs and initiatives.

21+. T&C Apply
21+. T&C Apply
Another perk is that it will keep bettors in the state. Casinos in Louisiana try and snare customers from East Texas, including Houston. Additionally, Oklahoma's WinStar World Casino is a popular choice for gamblers from Dallas, which is 70 miles away. The casino is also an official partner of the Dallas Cowboys.
Gambling Bill Put Forward in Texas
In January, two gambling-related bills were introduced in Texas. The Lone Star State has notoriously been one of the most difficult states in which to proceed with legalized gaming legislation. One of the bills, HB 477, which Rep. Joe Deshotel put forward, advocates for bricks-and-mortar casinos in some coastal regions of the state. The primary idea behind this would be to provide additional money for insurance coverage from weather disasters such as flooding that typically occur in certain parts of Texas.
The other bill, HB 1121, introduced by Rep. Harold Dutton, would allow mobile betting with a 6.25% tax rate. If the bill were signed into law, Texas would adopt a sports betting market similar to that of Tennessee. This would mean online betting would be legal without the need for a physical casino partner.
It is unclear how likely each bill will be approved, especially considering the history of gambling in the state. However, there is a racetrack and a state lottery. Rep. Dan Huberty is expected to introduce another bill, so the prospect of legal gambling in Texas is not going away.
Huberty feels that his bill "has a good opportunity to pass" and encouraged his state to "come out of the dark ages." As the Texas Constitution bans gambling, two bills would be required to legalize sports betting. One to amend the constitution and one to create guidelines for sports licenses and a regulated industry in the state.
Pro Teams Support Legal Wagering
Neil Leibman, president of business operations for the Texas Rangers, said fans have been wagering on sports "for years." He added that the time is now for "sports wagering to come out of the shadows" so it can be properly regulated.
The current version of the bill would see the state sell permits, known as "skins," to online operators with an existing agreement with a pro sports team or horse racetrack. Some of the skins would only permit online wagering, while others would allow on-site wagering at stadiums and tracks.
Follow us over on Twitter @Gamble_usa for the latest legal casino and sports betting news across the US.
Relevant news