Rahm Forced Out of Memorial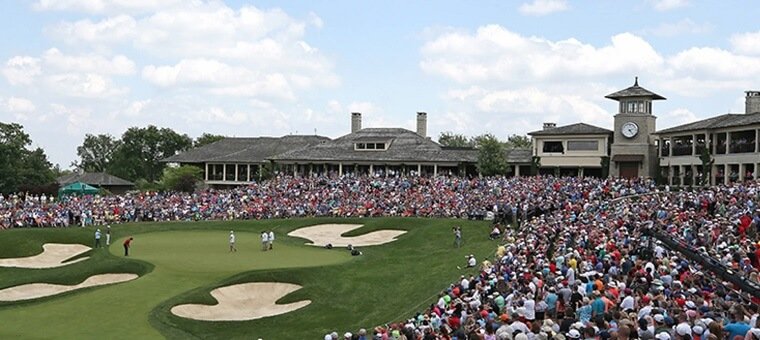 Jon Rahm appeared to be on his way to victory at the Memorial Tournament this weekend, but he was forced to withdraw from the tournament on Saturday.
Rahm was informed after the third round that he had tested positive for COVID-19, and he was immediately forced to leave the premises and begin isolating.
At the end of the third round, Rahm held a six-stroke lead over the rest of the field, and he was visibly shaken after being told the news. The entire scene was caught on camera by the television crew, and it led to a wide range of emotions and opinions from golf fans.

21+. T&C Apply
21+. T&C Apply
Rahm posted this message on Twitter Saturday night, "I'm very disappointed in having to withdraw from the Memorial Tournament. This is one of those things that happens in life, one of those moments where how we respond to a setback defines us as people." He is the defending champion of this tournament and is now the number two ranked golfer in the world.
The PGA Tour alerted Rahm on Monday morning that he was in close contact with someone that tested positive for COVID-19 and that he would be subjected to daily testing as a precaution. He continued to have negative test results until the test on Saturday morning revealed that he had contracted the virus.
Rahm has also been unable to use any indoor facilities all weekend long as the PGA Tour was taking extreme precautionary measures. He is just the fourth player to test positive for COVID-19 during an event since the Tour resumed play last year.
Rahm will now be forced to isolate for a period of 10 days, or until he is able to return two negative COVID-19 tests within a 24 hour period. This should allow Rahm to return to the Tour prior to the start of the US Open that is set to begin on June 17.
The PGA Tour took a close look at all of the playing partners for Rahm this weekend is allowing all of them to continue in the tournament. Patrick Cantlay and Colin Morikawa are now tied for the lead at 12-under entering the final round.
DeChambeau-Koepka Feud Taking Over
The other major storyline taking place this weekend at the Memorial is the ongoing feud between Bryson DeChambeau and Brooks Koepka. Koepka isn't even in the field this weekend, but that hasn't stopped fans from continuing the rivalry.
DeChambeau has been showered by chants of "Brooksie" or "Koepka" throughout the weekend, and he has been asked about it after each round. Koepka has now chimed in on social media and he has encouraged his fans to continue this form of behavior.
According to officials at Muirfield Village, several patrons have been removed from the grounds after poor behavior. Koepka has offered to buy free beer for any fans kicked out of the tournament, and DeChambeau is worried that this could take things too far.
DeChambeau believes that the PGA Tour might be forced to get involved to put an end to this feud, but nothing has been done at this time. This rivalry has helped the sport gain some new exposure, but it is also creating a potentially unsafe environment for players.
Want to stay up to date on the latest legal sports betting news across the US? Then come and follow us over on Twitter @Gamble_usa.
Relevant news