Reopening of Nevada Casinos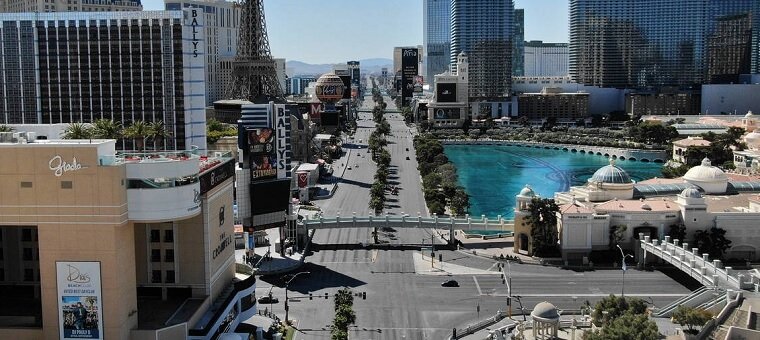 The Nevada Gaming Commission has approved plans to reopen Casinos in the state
The gambling mecca that is Las Vegas has seen no activity in recent times due to the Coronavirus pandemic. The many resorts and casinos in the state of Nevada remain closed. However, the Nevada Gaming Commission announced last week that they had approved initial reopening plans that were submitted to them.
During the commission meeting, they agreed to unanimously pass the policies that were put in place to state how casinos would reopen. People who are concerned for the safety of both customers and workers are demanding that the gaming commission ensure there are safeguards put into place. The gaming commission has approved the overall policies. However, each casino is still required to complete and submit their reopening plan before they can officially open up their doors.
It wasn't all smooth sailing during the commission meeting last week. Several Nevada residents voiced their concerns over the safety of workers and customers. They believed it was still too early in the pandemic to be considering opening up casinos. Despite the commission taking those comments on board, they still voted in favor of the plans. The commission pointed out that each casino will likely take their additional safety steps in due course. With casinos closed, keen players went online to play, causing a surge in online activity.


21+. T&C Apply
21+. T&C Apply
What Will Casinos Look Like When Open?
When casinos do eventually reopen, do not expect them to look the same as they did before lockdown measures were introduced. Firstly, the capacity in casinos will be cut in half. Furthermore, gamblers will need to keep social distancing in mind and will need to keep their distance at lot and table games. Surfaces will also be continuously cleaned and maintained under the guidelines the commission passed last week.
The occupancy limits assigned to each gaming area of the property would be determined by local building and fire codes. There are also table limits. There will be reduced numbers on the Blackjack table, Craps table, and Poker table.
Sandra Morgan, Gaming Control Board Chairwoman said, "These are unprecedented times that require unprecedented measures. We are confident that these policies are sound, not only for our licensees but for our employees and guests."
Amendments to the Plan?
Not all are satisfied with the guidelines. Poker player Richard Gilliam feels the commission should reconsider the number of poker players at the table. The policy put forward from the meeting last week states only four players will be allowed. Gilliam said a usual poker game would see up to 10 players at the table, and reducing the players would make games unprofitable to the casino and unattractive to most players. Many players had moved online over the past two months, with 888poker  recording record numbers.
Another issue raised at the meeting was smoking. There was lots of support o ban smoking at all of the casinos and resorts. Health officials have stated on numerous occasions that smokers are at a higher risk of experiencing complications from the coronavirus.
These policies are subject to change, and it wouldn't be a massive surprise if they changed several times before casinos reopen. Governor Steve Sisolak will make the final decision on the guidelines and a firm date for casinos to open.
Come and follow us over on Twitter @Gamble_usa for more legal sports betting news across the US.
Relevant news