Rhode Island Lawmakers Approve New Betting Bill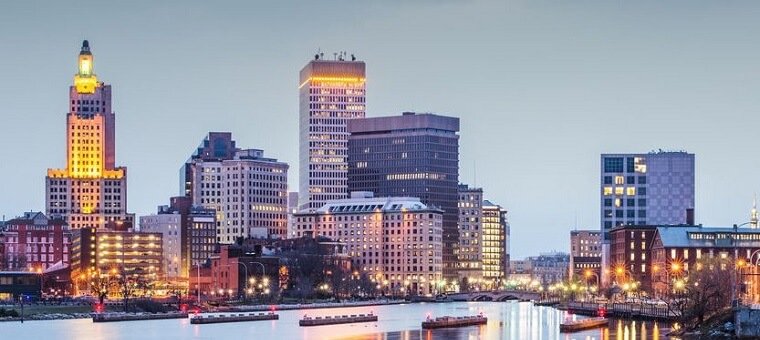 The need for in-person registration requirement has been removed for Rhode Island bettors
Following the United States Supreme Court decision to allow sports betting, states across the country have begun to introduce numerous sports betting options for their residents. The majority of states already offer casino gambling, so they acted fast to enact legislation that would allow gaming venues to provide in-person and online sports wagering. Each state has free-reign to create the industry as best they see fit, with most offering similar betting options.
There a select few states, however, that have an in-person registration requirement before players can access mobile betting. Due to the Coronavirus outbreak, players have not been able to register in-person, so mobile betting has suffered as a result.


21+. T&C Apply
21+. T&C Apply
Rhode Island Waits for Approval
Across the country, casinos have been shut down for a considerable amount of time or have reopened recently with a severely reduced capacity. With this being the case, the states that have the in-person requirement in place have been working on ways to remove it. Rhode Island is just the latest to take this action, and lawmakers have now passed a bill to remove the requirement. This would allow players to can up and running with online betting without the need to physically visit a casino during a pandemic.
The bill is currently sitting with Governor Gina Raimondo, awaiting approval. If the bill is passed, players will have the ability to set up a sports betting account from home. If and when the restriction is removed, geo-location technology will be used to ensure a player is located in Rhode Island before they can begin betting. All states require bettors to be located within state lines before online gambling is permitted.
The bill was initially put forward in July by representatives Nicholas Mattiello and Marvin Abney, with a change to the online gaming account's definition to allow for the registration requirement to be removed. The amendment to the bill was passed quickly by the General Assembly last week. The final stage is for the amendment to be signed o that the change is legalized.
Rhode Island Attempts to Navigate Choppy Waters
For those states that have set up their sports betting industry like Rhode Island, 2020 has been a tough year. Without the need for social distancing, players could continue to visit the casinos and create a sports betting account. However, as most of the world has experienced some form of lockdown, this has not been possible. States such as New Jersey and Pennsylvania casinos online haven't suffered as much as players there can create betting accounts remotely.
The desire of players to create a betting account could still be there, but with the virus still circulating, they are afraid to visit their closest casino.
If the bill is approved and signed into law, it is expected that there would be a surge in the number of sports betting participants. The news of not having to go and create an account in person, along with the return of major sports leagues such as the NFL and NBA, players are more likely to sign up. We await to see if this change will see sports betting action increase in Rhode Island over the coming months.
Follow us on Twitter @Gamble_usa to stay up to date on the latest legal casino and sports betting news across the US.
Relevant news