Rockets-Thunder Game Postponed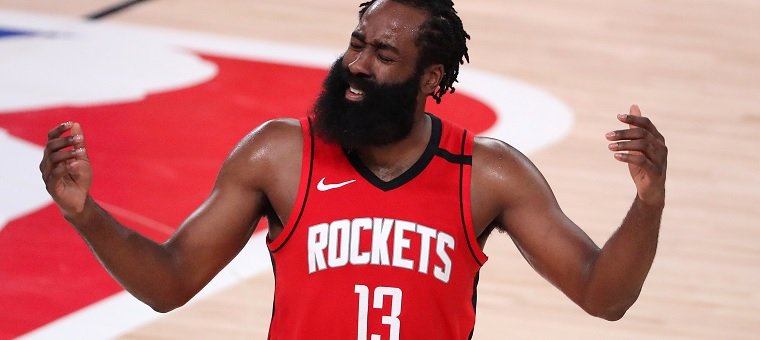 The National Basketball Association is already being forced to deal with the COVID-19 pandemic, canceling a game on Wednesday night.
The game featuring the Houston Rockets and Oklahoma City Thunder was postponed due to a lack of players for Houston.
The league requires that each team have eight healthy players to begin a contest, and Houston was unable to field a whole team. Three members of the Houston Rockets returned tests that were either positive or inconclusive, and a number of other players were deemed close contacts.

21+. T&C Apply
21+. T&C Apply
Former MVP James Harden was also forced out of the lineup for violation of the Health and Safety Protocol. The league fined Harden $50,000 after a video surfaced of him visiting a strip club earlier this week. It's certainly not the first time games have had to be postponed this year.
Rookie Kenyon Martin Jr. was one player that tested positive and that knocked out John Wall and DeMarcus Cousins. Wall and Cousins tested negative on Wednesday, but the league did not feel comfortable moving forward with the game.
The league has agreed to evaluate each contact tracing situation on a case-by-case basis, and it's unclear when these players can return. They will all undergo daily COVID-19 testing, and repeated negative tests will speed up this process.
Earlier this year, Ben McLemore tested positive for COVID-19 and was away from the team for a few days.
Oklahoma City was already in Houston, and the Thunder were preparing to play before the game was postponed just hours before tip-off. The Thunder were scheduled to fly back to Oklahoma City on Wednesday before flying to Charlotte on Friday for a matchup with the Hornets.
This game is expected to be rescheduled, but a new date was not available as of Thursday.
Harden Could Return Saturday
The Rockets are set to be in Portland on Saturday for a matchup with the Trail Blazers. The league is hopeful that the game will go on as scheduled, and Harden could be eligible to play in that contest.
Harden is currently quarantining based on a mandate from the league and must undergo daily COVID-19 testing. If the former MVP tests negative for four straight days, then he will be able to play on Saturday.
The NBA medical staff has been in contact with Harden, and he began his quarantine period on Tuesday night. The Rockets are hoping that Harden will be cleared by Friday night to get a practice in before the game.
Black Sports Online originally published the video of Harden partying maskless at a strip club. The league immediately launched an investigation, and it was determined that this happened earlier this week in Houston.
Harden did not deny the incident but did argue that he was in compliance with the league's health and safety protocols. Other witnesses agreed with Harden, stating that precautions were taken to keep the guard safe and protected from contracting the virus.
Harden has demanded a trade from the Rockets, but the team has not been able to find a suitable trade partner.
Want to stay up to date on the latest legal sports betting news across the US? Then come and follow us over on Twitter @Gamble_usa.
Relevant news