Scrooge Casino
Not to be confused with the Microgaming slots game Scrooge slot machine, Scrooge Casino is a sweepstakes casino that recently launched in the US. Unlike the main character from the iconic "A Christmas Carol" movie, this online casino offers generous bonuses and an opportunity to redeem tokens for real money prizes.
This social casino was launched in beta in 2022 by Scrooge LLC. Its owner is a blockchain company, and the casino puts a heavy emphasis on crypto in terms of its banking options. What separates Scrooge Casino from more "typical" sweepstakes casinos that simply offer crypto prizes is that players stake and earn its official crypto token – Scrooge Coin (SC).
When it comes to the variety of games, Scrooge Casino currently offers a few slots and a handful of Blackjack, poker, and keno games. The casino's T&Cs indicate that it is not legal in all U.S. states, prohibiting players from Washington and Idaho from accessing its rewards.
Fun fact: Scrooge Casino's CEO is called Big Jim, which is an interesting nickname considering that Tiny Tim is the main protagonist of the movie Scrooge appears in, "A Christmas Carol".
Sweepstake Casino Highlights
Immediately after registering a new account or authenticating with an active Facebook, Twitter, or Gmail account, players will receive a hefty bonus of 150,000 Gold Coins and 250 Scrooge Tokens with no wagering requirements to worry about.
Even though there aren't many slots to choose from, the ones available at Scrooge Casino boast high RTPs and come from trustworthy iGaming providers like KA Gaming, BGaming, and Slotmill.
Since Scrooge Casino operates much differently compared to contemporary alternatives, we dove deep into its sweepstakes casino to give our players accurate information about what to expect from it.
Scrooge Casino Bonuses
Scrooge Casino equips its players with enough virtual currency to start playing for fun or real prizes right off the bat by giving them 150,000 GCs and 250 STs. With the daily Spin the Wheel bonus, players can earn up to a whopping 100,000 gold coins and 100 tokens each day.
This sweepstakes casino is big on social media platforms and offers exclusive rewards to its account holders who participate in its contests. Besides GCs and STs, players can even earn Binance Dollar stablecoin (BUSD). Have a look at all the bonuses that Scrooge Casino currently offers:
🎰Scrooge Casino Bonuses
🎁No Deposit Bonus
150,000 Gold Coins and 250 Scrooge Tokens
✍️Welcome Bonus
$9.99 150% Bonus - 2500000 GC + 2500 ST
📅Daily Bonus
Up to 100,000 Gold Coins and 100 Scrooge Tokens
📩Mail-in Bonus
Free STs
🤑Social Media Contests
Up to 50 BUSD rewards for top winners
Scrooge Casino No Deposit Bonus Code
You don't need any promotional links or codes to grab Scrooge Casino's no-deposit bonus. Players from supported states (all U.S. states except Washington or Idaho) will instantly be credited 150,000 gold coins and 250 Scrooge tokens as soon as they either create a new account or register via Facebook, Twitter, or mail.
Welcome Bonus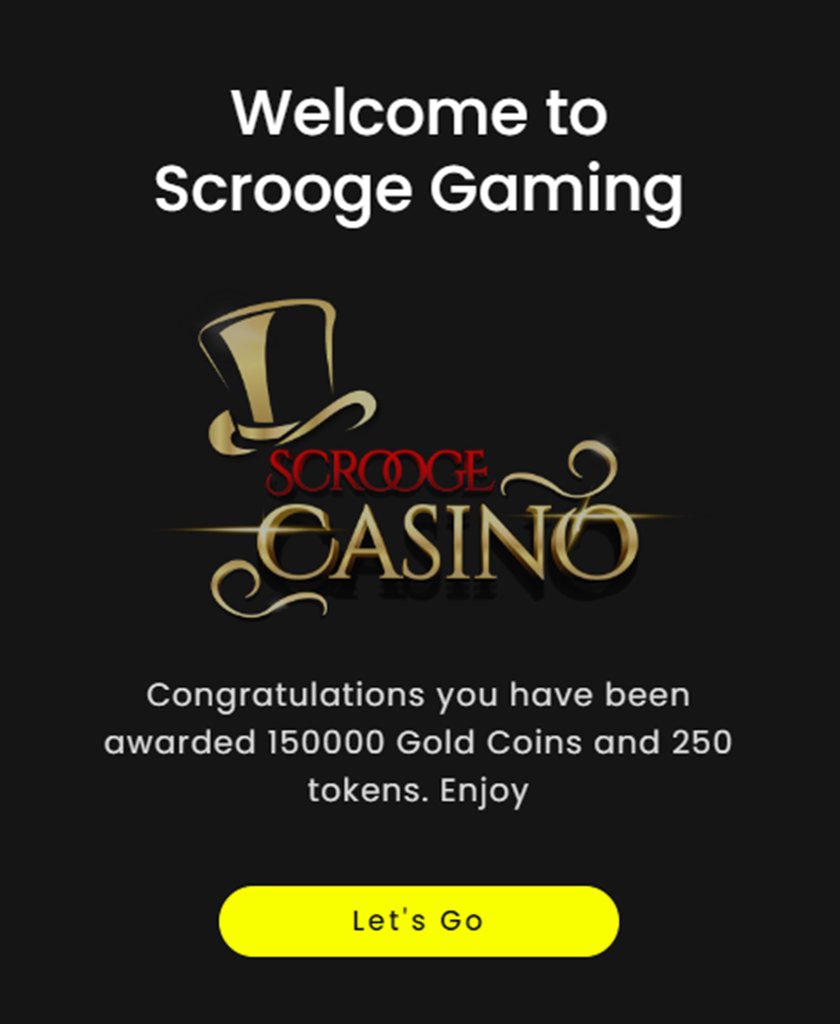 Marketed as a "play to earn" online casino, Scrooge Casino highlights that you don't need to buy any coins or tokens to play. Since the minimum redemption amount is $100, the no-deposit bonus of 250 SC + the daily coins are more than large enough to give you some room for unlucky spins before you reach the target.
Soon, Scrooge Casino has committed to releasing a first purchase bonus for users willing to spend some money on the site.
How Scrooge Casino Works
Similar to classic sweepstakes casinos like Stake.us, WOW Vegas, or Fortune Coins, Scrooge Casino utilizes a dual currency system that features Gold Coins and Scrooge Tokens.
Players require any of the two virtual currencies to play games at this online casino, and fortunately, Scrooge Casino typically awards both GCs and STs with its no-deposit bonuses.
Gold Coins
The "free to play" currency that most sweepstakes casinos use works the same at Scrooge Casino. They don't hold any monetary value and can't be redeemed for real cash prizes (or gift cards).
Players can use gold coins to play free slot games and become familiar with different bet sizes, scatter symbols, and other bonus features.
Scrooge Tokens
Scrooge Tokens are unique to Scrooge Casino. To some extent, they are similar to traditional sweeps coins because they can be redeemed for cash at a ratio of 100 ST for 1$.
What makes Scrooge Tokens different from most sweeps currencies is that they are linked to Scrooge LLC's Scrooge Coin – a blockchain-based token that is available on crypto marketplaces like Pancake Swap.
How to Get More Scrooge Tokens
This online casino offers several different ways for its players to grab additional coins. The best way to do so is through free bonuses like Spin the Wheel and social media promotions. It is also possible to purchase more gold coins from the casino to get free STs.
Spin to Win Daily Bonus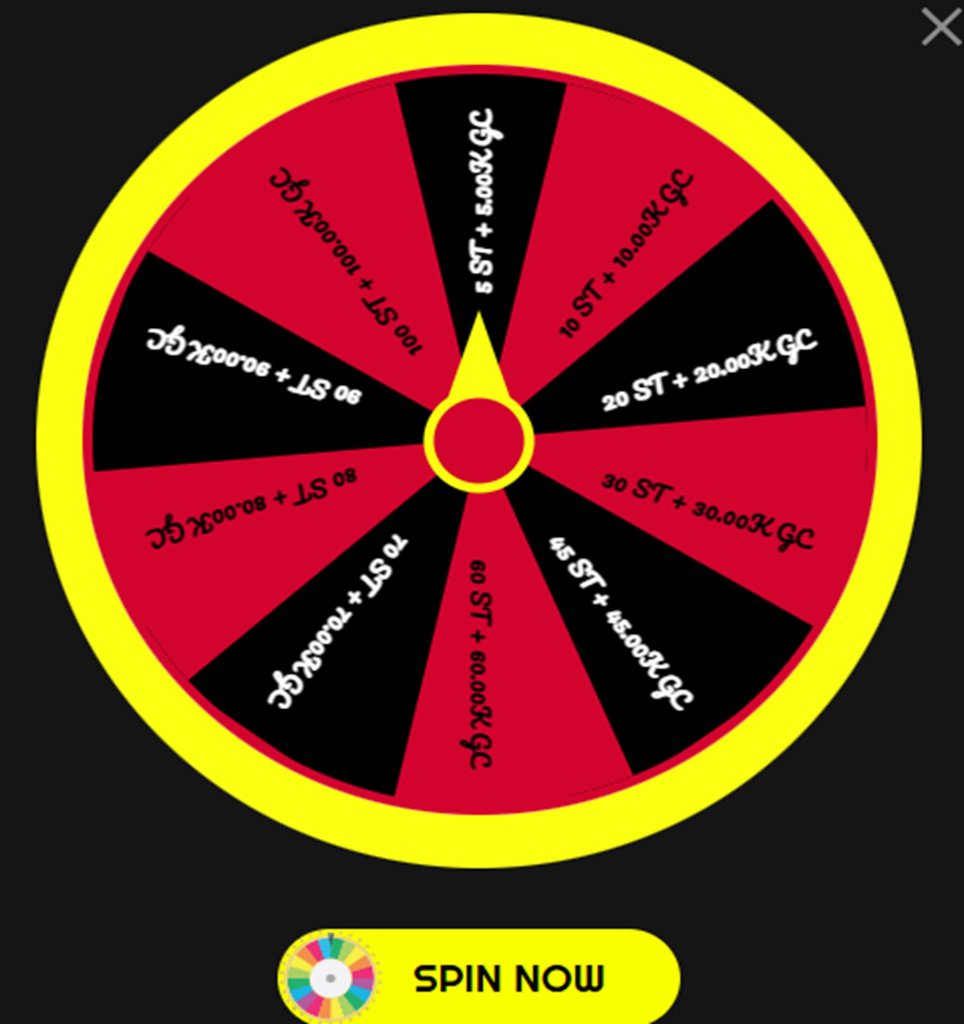 Scrooge Casino's daily login bonus revolves around the "Spin the Wheel" feature. Each day, players can tap the free "Spin Now" to grab free gold coins and Scrooge tokens while the possible rewards are as follows:
5 Scrooge Tokens and 5,000 Gold Coins
10 Scrooge Tokens and 10,000 Gold Coins
20 Scrooge Tokens and 20,000 Gold Coins
30 Scrooge Tokens and 30,000 Gold Coins
45 Scrooge Tokens and 45,000 Gold Coins
60 Scrooge tokens and 60,000 Gold Coins
70 Scrooge tokens and 70,000 Gold Coins
80 Scrooge tokens and 80,000 Gold Coins
90 Scrooge tokens and 90,000 Gold Coins
100 Scrooge tokens and 100,000 Gold Coins
The currency you obtain through the Spin the Wheel bonus has no wagering requirements and will be instantly credited to your account as soon as the wheel stops.
Social Media Contests

Scrooge Casino regularly holds tournaments and contests on its Facebook and Twitter accounts. Even though this online casino offers a great no deposit bonus for new players, it pales in comparison to the rewards offered in these contests.
For example, Scrooge Casino held a "Social Media Blitz" contest in August that awarded the winner with 50 BUSD, the second place with 25 BUSD, and the third with 10 BUSD. Additionally, all winners received a free entry ticket into the first poker tournament held by this sweepstakes casino.
Speaking of which, Scrooge debuted its poker tournament merely in early September and followed it with an announcement that it is about to leave Beta soon. With several tourneys under its belt, it established a tradition of awarding players who've ranked the highest in these poker tournaments with heaps of bonus gold coins and Scrooge tokens.
The tournament held on the 1st of September had the grand prize of a whopping 5,000 Scrooge Tokens while the price of entry was merely 1 ST.
Rewards Program

Even though Scrooge Casino doesn't have a fleshed-out VIP scheme yet, the casino has launched its Affiliate Program that offers numerous exclusive perks. The main benefit of becoming a Scrooge Affiliate lies in monthly and weekly commissions.
Scrooge Casino Software and Casino Games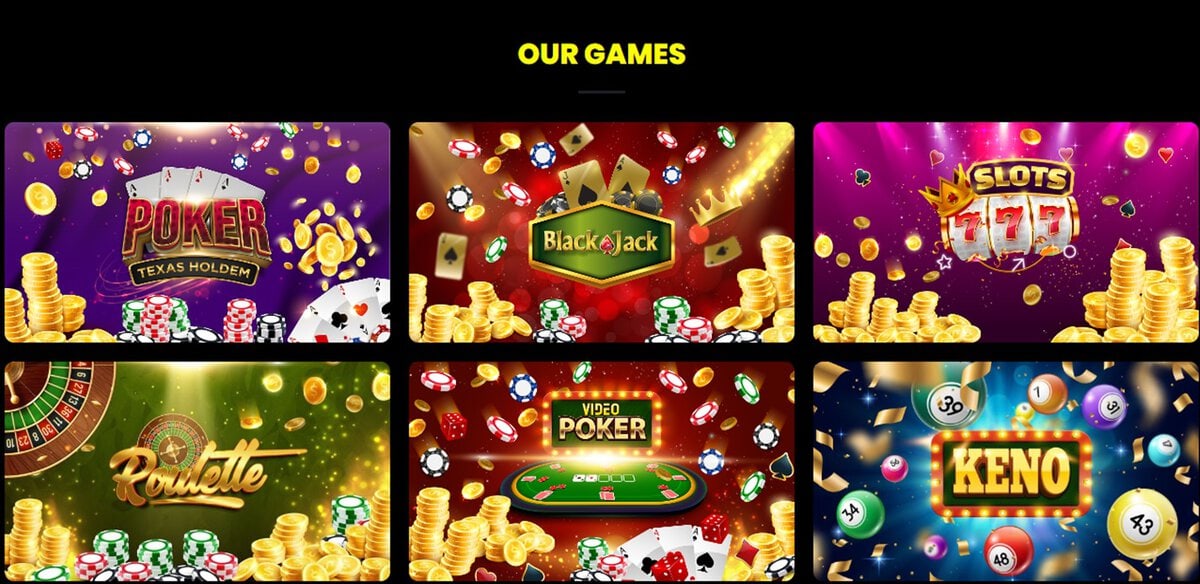 Scrooge Sweepstakes casino has been steadily improving its game library for months. Its first iGaming partner was BGaming, a renowned European slot developer famous for games such as Soccermania, Gemhalla, and Savage Buffalo Spirit.
Quickly after building a solid foundation with BGaming slots, Scrooge Casino implemented several popular titles from Slotmill, a relatively young Scrooge online slot developer founded by the ex-president of NetEnt.
KA Gaming, one of the top-ranked iGaming software developers from Taiwan was the third to partner with Scrooge. We expect more companies to showcase their titles at Scrooge Casino, including Pragmatic Play and Casino Web Scripts.
Slot Games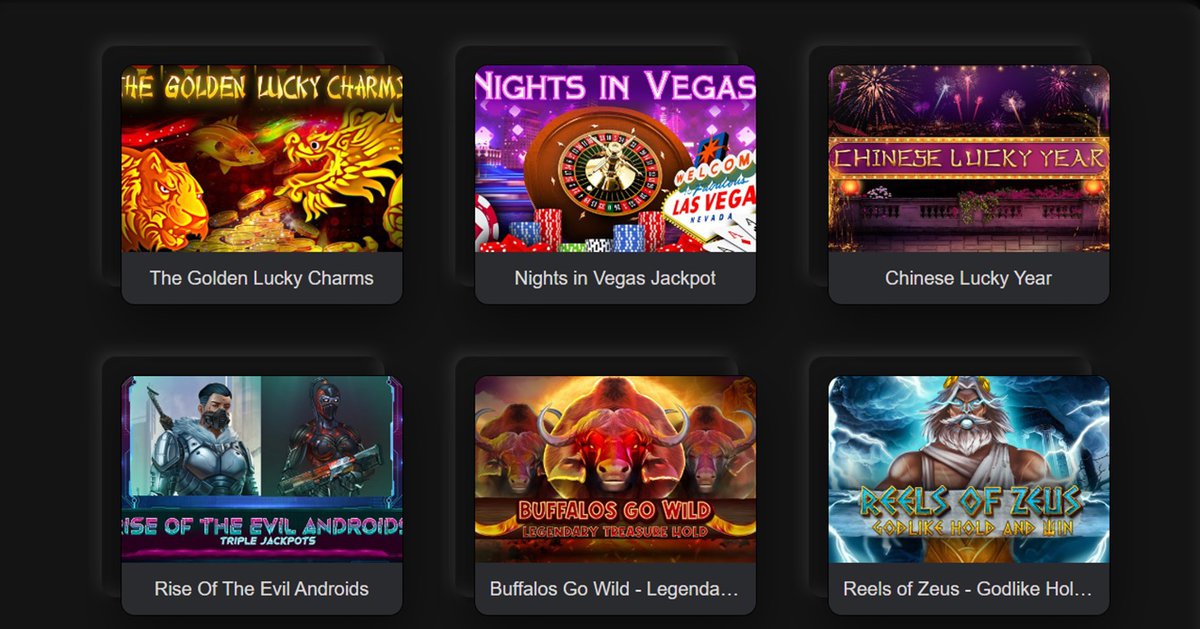 Slot games form the core offering of all online and sweepstakes casinos, so we paid extra attention to the bet ranges, RTPs, graphics, and bonus features of the most popular titles at Scrooge Casino, including:
The Golden Lucky Charms
Nights in Vegas Jackpot
Chinese Lucky Year
Rise of the Evil Androids
Buffalos Go Wild
Reels of Zeus
Magic Ball Keno,
Redneck Dynasty
Mega Joker Jackpot
As we mentioned earlier, Scrooge Sweepstakes Casino currently has a handful of slots, but they're all heavy hitters. With return-to-player rates of over 96%, dozens of free spins when scatters symbols line up, and modern vibes, these slots offer a fun gaming experience and a great opportunity to win plenty of Scrooge Tokens.
Table Games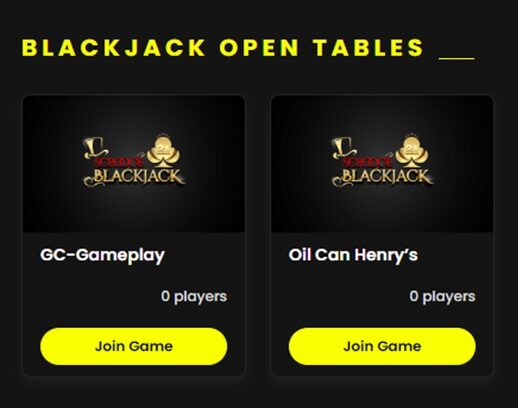 Scrooge Casino was primarily focused on expanding its library of slot games to cater to the needs of social casino gamers. It currently has only 4 table games, including two BlackJack games, one roulette game, and one keno game.
Inspired by the great attendance in its poker tournaments, Scrooge Casino has announced that it plans to improve its selection of poker games very soon.
Account Registration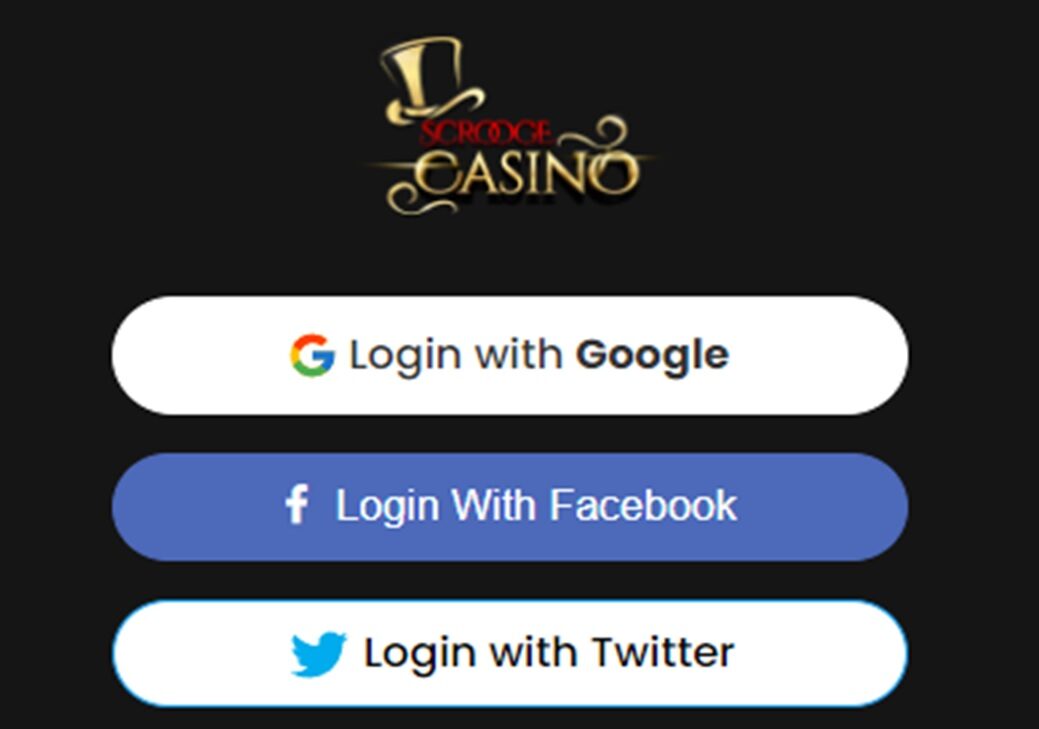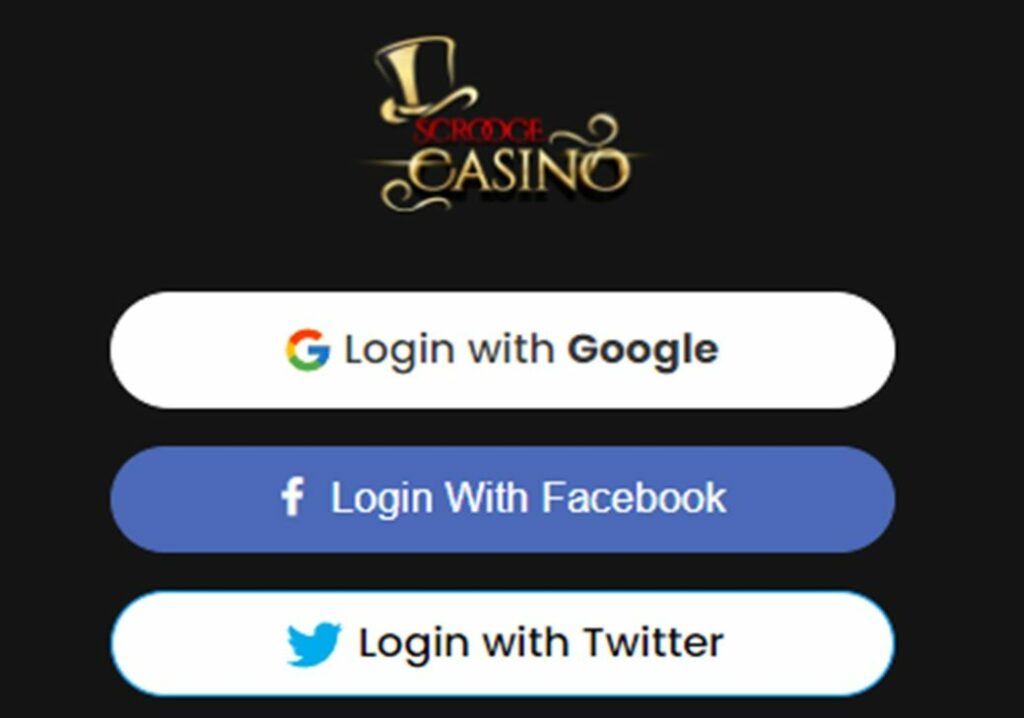 Players can connect to Scrooge Casino with their existing Google, Facebook, or Twitter accounts exclusively.
The most common method of creating a new account in sweepstakes casinos is to fill out the new player form by providing information such as name, address, phone number, and so on. Many sweepstakes gambling sites support a secondary option – skip the process entirely by authenticating with a Google or social media account.
Scrooge Casino is a bit different from the rest because what other casinos consider an "alternative method of signing up" is the primary and only way of creating an account in this casino. The steps to do so are remarkably simple:
Go to the Scrooge Casino website
Tap "Login/Register"
Choose which account you want to use to log in (Google, Facebook, or Twitter)
In case you have several accounts of the same type (e.g. multiple Google accounts) set up on your device, you will be prompted to select which one you want to use.
If you don't have any active accounts, you will need to create a new one since connecting to Scrooge Casino without a Google, Facebook, or Twitter profile is impossible.
Mobile Casino & App
Scrooge Casino currently does not have an app, but its website is optimized for mobile devices. You can log in, claim bonuses, and play slots from a smartphone or a tablet and enjoy the same interface and slots as if you had connected from a browser.
Scrooge Casino Purchase & Redemption Methods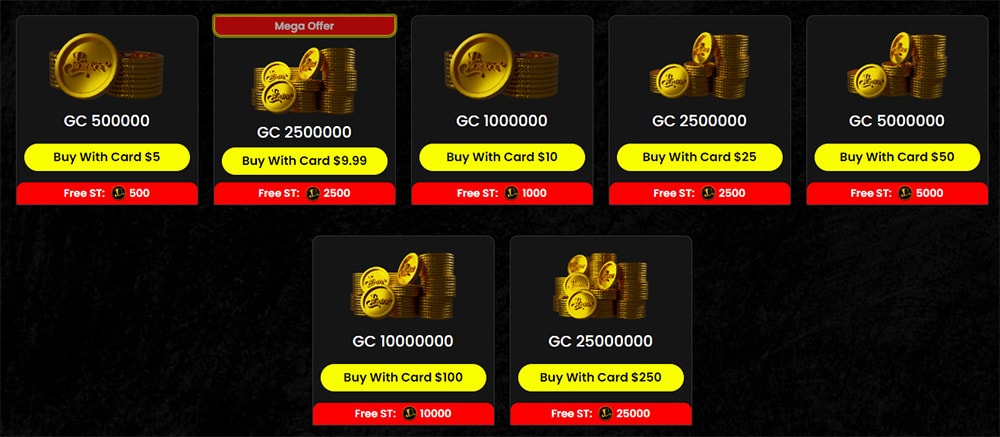 If you run out of coins or simply want to increase the bet range you can play on, you can purchase additional gold coins and receive free Scrooge Tokens while you're at it.
This online sweepstakes casino supports only three payment methods, including credit cards, Cash App, and crypto. Since cryptocurrencies are considered taxable assets and are not yet properly regulated, we warmly recommend the other two options.
Even though the prices have a floating text reading "buy with card" or "buy with app" depending on the chosen payment method, you will always be offered the same prices for the same number of coins.
New players however do have access to the Mega Welcome Bonus Welcome Offer – Which is priced at $9.99 and is effectively a 150% Bonus as it awards 2500000 GC along with 2500 ST, if you are looking to make a small deposit to test out the casino this price point is definitely the one to go for!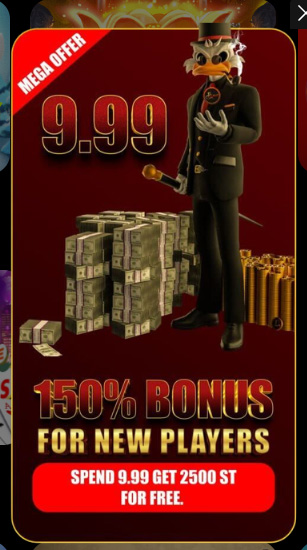 Regarding the available standard options:
50,000 GC cost $5 and give 500 ST for free
100,000 GC cost $10 and give 1,000 ST for free
250,000 GC costs $25 and gives 2,500 ST for free
500,000 GC costs $50 and give 5,000 ST for free
1,000,000 GC cost $100 and give 10,000 ST for free
2,500,000 GC cost $250 and give 25,000 ST for free
In a nutshell, players receive 10,000 GC and 100 ST for every dollar they spend, and unless you have promo codes, these packages don't feature any discounts. If you have a promo code, enter it in the box reading "enter promo code" and tap "apply" to receive your deal.
Redeeming Cash Prizes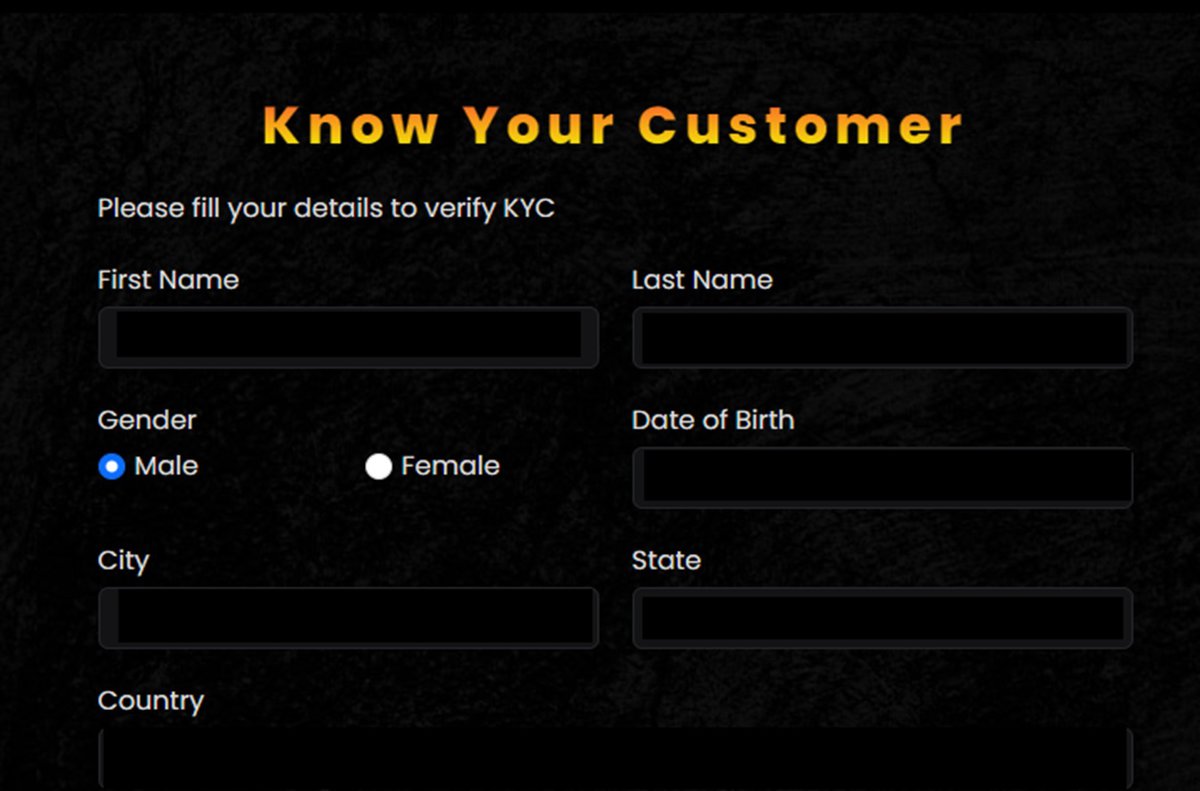 Scrooge Casino is a sweepstakes online gambling site that allows account holders who meet all redemption rules to redeem their Scrooge Tokens for cash prizes or gift cards.
The aforementioned rules include:
Filling out the Know Your Customer form
Having at least 1,000 redeemable STs in your profile balance
Playing through redeemable Scrooge Tokens at least once
The KYC form is a verification process that most casinos include in the account registration phase. You will be required to enter your first name, last name, DOB, city, state, and country, and choose your gender. Inputting accurate details is important because they must match the info you use when claiming prizes or gift cards.
Since the rollover requirement for all token redemptions is 1x, redeemable STs are Scrooge Tokens that you've played through at least once. Let's use the tokens from the Welcome Bonus as an example to illustrate this point:
The player receives 250 ST as a part of the welcome bonus.
STs are used exclusively in the promotional play mode, so playing slots until you meet the 1,000 ST ($100) minimum redemption threshold is a requirement.
Support Channels
Both its website and social media groups offer excellent support options. Users who've logged into the Scrooge Casino website can access the live chat feature while even non-registered users can find detailed information about how this casino works and how it pays out real money prizes from its Terms of Services.
The Scrooge LLC Facebook page has grown into a full-blown community complete with more than 47,000 followers. Anyone with a FB account can send a message to its support team and ask virtually anything Scrooge-related, or simply start chatting with some of the verified members.
Is Scrooge Casino Legit?
Scrooge Casino is legit, although there are a few things that it could improve to become a fully transparent online casino. Firstly, we know that it's operated by Scrooge, LLC, but we don't know where it's headquartered in, or if its operator owns any additional casino sites.
Working with big-time iGaming developers is a huge plus, but most of its slots come from the rather obscure Casino Web Scripts. The thing that worries us the most is that its Scrooge Token currency is a part of a larger blockchain project, so we hope that STs are more than just fuel for its crypto endeavors.
Scrooge Casino Verdict
In a nutshell, Scrooge Casino as it is now is a decent sweepstakes casino, but nothing to write home about. With only a handful of games, a high redemption floor, and modest banking methods, nearly all competing sites outperform it.
However, it made strides over the past year with its poker tournaments and ST coin giveaways, so it shouldn't come as a surprise that tens of thousands of people like it already. Scrooge Casino may be a work in progress, but its future looks quite promising.
FAQs
Who can play at Scrooge Casino?
Residents who are 18 years old + from all U.S. states except Idaho and Washington can play at this sweepstakes casino.
Does Scrooge Casino pay out real money?
Yes, Scrooge Casino allows its account holders to redeem Scrooge Tokens for gift cards or real cash prizes. The minimum redemption limit is $100, equal to 1,000 ST.
Are there any limits to how much cash I can withdraw from Scrooge?
Yes, the general prize redemption limit is $10,000 per day at Scrooge Casino.

150,000 Gold Coins & 250 Scrooge Tokens
Get Bonus