Six More States May Launch Legal Sports Betting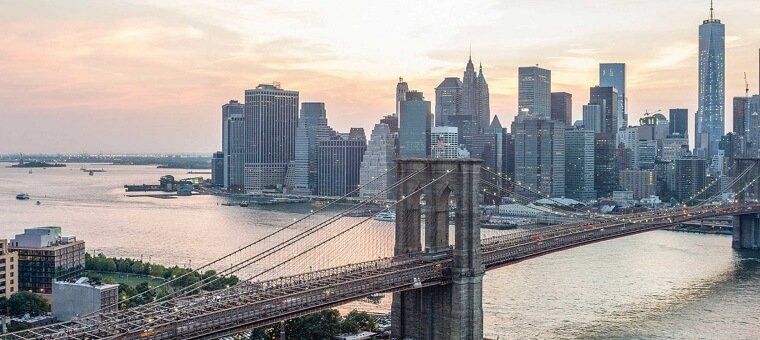 Six New States are reportingly making moves to legalize sports betting
The sporting calendar has been anything but normal this year. Due to the pandemic, like every other industry globally, sports shut down with mass closures and postponements affecting the most significant sports and competitions in the US in the first half of the year. However, as we draw towards the end of a very difficult 2020, things may be looking up. Some US states that have been firm in their bans on online sports betting or retail sports betting may be changing their stance and looking to introduce legislation to make a U-turn.
Sports & Leagues Shut Down
During the pandemic's peak months, there was a major outbreak among players and coaching staff in both the NFL & NBA, which saw both leagues forced to suspend the campaigns. This put a huge question mark on the remainder of the 019/2020 season and following seasons. Other leagues naturally followed until all major professional US-based sports were stopped in their tracks.


21+. T&C Apply
21+. T&C Apply
Since those confusing and worrying days, things have changed as the world attempts to make small steps back to some form of normality. The NFL, NBA, MLB, MLS, and the NWSL have all completed pending games from the 2020 season and have re-started their respective 2021 campaigns.
Six New States Look Towards Sports Betting
Although legal gambling is growing in the US, there remain 32 states that have no regulated, legalized sports betting industry. However, six of these 32 states are taking giant leaps forward to trigger the legal requirements needed to legalize the sector within their various jurisdictions. The states in question are New York, Ohio, Maryland, South Dakota, and Massachusetts.
The road to a legal sports betting market differs among the states. Maryland, Louisiana, and South Dakota have an uncomplicated path towards reaching their goal. In all three states, there will be a statewide referendum in November where voters can decide if they want legal sports betting. Once the referendum has taken place, regulators will need to finalize the legislation before sports betting can launch.
New York, Ohio, and Massachusetts have a more complicated journey towards legal sports betting. Massachusetts has a legislative calendar that runs all year, meaning it can still put a bill forward before the end of the year. However, New York and Ohio remain in the final stages of ironing out details such as who will be the regulatory body responsible for overseeing the industry and the tax rate for operators.
Why Make a Move now?
Ironically, the primary reason behind these six states now changing their stance on sports betting is due to the virus. State legislators are making the case that as the pandemic compromises the safety of human contact, revenues, and profits from live sports events, merchandise sales, and in-person wagers have taken a dramatic fall this year.
Additionally, stakeholders in sports argue that the quicker sports betting can launch, the better, as a new season has already kicked off in football, basketball, baseball, and soccer. This has increased demand for bets in states that currently do not allow gambling at all or do not allow gambling online.
Follow us on Twitter @Gamble_usa to stay up to date on the latest legal casino and sports betting news across the US.
Relevant news