In the gambling world, skill-based games come in all different formats. Skill games could be based on classic card games such as bridge, famous word games like Scrabble, strategy games like chess, or Arcade games.
The one thing they all have in common is that they are determined by skill rather than by chance. In certain locations, this distinction makes these games legal rather than illegal. Some states and countries have guidance that clarifies gambling on a game of skill and gambling on a game of chance.
People have been betting on skill games for money for years. However, recently people have now been permitted to play skills games online for real money. This has led to people trying to gain an advantage to win some cash prizes. For example, playing in Pennsylvania, you may search for PA skill game hacks before playing.
Nowadays, there are numerous online skill games for cash, including mobile games of skill. New titles are frequently appearing; you can now even play Bitcoin games of skill. So if you are getting bored of playing against your friends for fun, quick online games and skill games online are the perfect solution.
Additionally, you will get the opportunity to play against serious players, and the best thing about these cash reward games is you can make a nice profit while having some fun. Even wagering a small amount of money makes every game feel important.
This article covers online games you can play for money, accessing a cash money game, and the differences between a game of skill versus a game of chance. So whether you want to play online Rummy USA, Spades, or Dominoes, if you are looking for more information on playing games for money online, we've got you covered.
Is a game of skill gambling? Technically not. Games of skill are not classed as traditional forms of gambling as the outcome is not determined on the basis of chance, but rather skill.
How To Play Skill Games Online
The principle behind skill-based video games or online skill gaming, in general, is straightforward. First, you register at a reputable skill gaming website, make your first deposit via PayPal or a credit card, and then select from that website's games library. A skill-based website is no different to real money casino apps in this case.
Next, you need to access and find where the games are listed. These will typically appear on the main page once you have logged in. Additionally, you will notice stats that will inform you how many people are playing that game and the amount it costs to play. Most of the time, you will go up against a single opponent in a head-to-head match.
When you join a game, both you and your opponent will be promoted to place your wager. The winner of the game will claim everything minus a small house fee. Any games involving more than two people will have different payout structures. However, the goal still remains the same: you need to beat your opponents and win their money.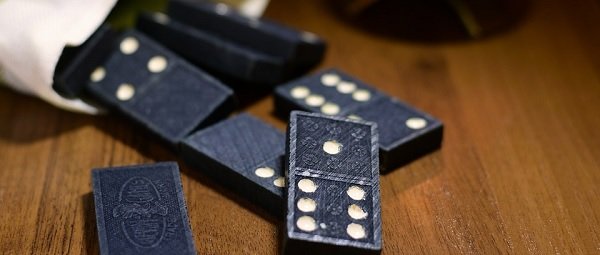 Websites that host skill games and the options to play a skill video game make money by taking a minimal fee from every real money match. For example, one of the most prominent sites, King.com, keeps 25% of every entry, with the remaining 75% going to the players. So if you participate in a $5 match against someone, $3.75 will go towards the shared prize pool. Consequently, if you are victorious in that $5 match, you will receive $7.50, which covers your entry fee and your opponent's entry fee minus 25%.
Differences Between Games Of Skill & Games Of Chance
Traditional games such as puzzle games, chess, and backgammon are considered games of skill because there is little luck determining the outcome. The result of these games is down to the player's skill level. This lack of luck is what differentiates skill games from gambling games. Although skill games are a challenge, bettors may feel more comfortable playing them as their fate is in their own hands. Conversely, gambling games such as roulette and craps may require a little skill, but the outcome is centered around luck over a more extended period.
The most successful craps players in the world cannot claim they can beat the casino at its own game. The same rule applies for all of the classic gambling games unless you feel you can count cards in blackjack. Skill based gaming can be playing on your own, or with friends. Playing a casino game online is still illegal in most states, with only a handful allowing real money games including NJ, PA, WV & MI. Sweepstake casinos, on the other hand, are available in most US states.
Someone who feels they are a quality craps player may claim they can pick wagers with a low house advantage, but that player still has no chance of beating the house. The only way the player can win money consistently is to be constantly lucky. This is the case for 3 card poker, roulette, slot machines, and other prominent casino games.
However, some games are not as straightforward. For example, poker is considered by many to be a game of skill, although it undoubtedly has elements of chance attached to it. This debate can rage on, but ultimately the law has the final say.
Each individual state has its own rules and regulations that determine which games are considered "skill" and which are considered "chance." To avoid any confusion, real money skill games websites stick with games that are clearly based on skill. So you will discover games such as backgammon and spades but others such as roulette.
Real Money Skill Game Sites
Looking to become the King of skill? There are hundreds of sites offering a wide range of games like those mentioned in the article above. These games of skill offer play in exchange for prizes, including cash rewards and jackpots.
We have scoured the internet looking at numerous sites that offer the best real online games for money. We have created a list below of the sites we feel offer the most choice in the overall cash game market. Additionally, we felt it was essential to include sites that have mobile betting apps as playing skills game mobile is becoming more and more important.
World Winner Games
King.com
Stargames
Play 65
Dice Arena
The above sites also have skill games free, so players can test the waters and experience the games just for fun before playing for cash.
States with Skill Games
Is It Legal To Bet On Skill Games?
Online skill games such as chess have been exempted by most online gambling laws in the United States. While a ban on playing on a slot machine is in place in most states, games of skill are widely more accepted, and not seen in the same bracket as illegal gambling. You can find skill machines in convenience stores, restaurants, gas stations, and other locations throughout many US states. The fact these games are based on skill and not luck is crucial because this is what makes it legal to wager real money online for these games in most states. Online anti-gambling laws look specifically that have a more significant element of chance. Legal skill games don't have this issue at all.
The only problem bettors may encounter is that sometimes it isn't always clear what is a skill game and what isn't. For example, a lot of people consider poker a skill game, but the government doesn't agree, and consequently, poker is heavily regulated. Conversely, chess is clearly a game of skill with no chance involved at all. Unlike traditional slot machines, skill machines are not based purely on luck.
Most states permit skill games online for real money. There are currently no federal laws that exist state it is a criminal offense to play or host real money skill games over the internet. However, there are states that are vehemently anti-gambling and have laws that prohibit betting on any game. State laws are not clear on the legality of online skill game betting. Most states seem to have no laws that ban the activity, but it also very unclear in some states. State police have been known to seize illegal machines
Summary
Cash games give out real money rewards for player skill, rather than getting lucky. These games are legal in most parts of the world, including those where gambling is illegal. Although most people pair these together with games of chance, possibly for purposes of simplicity, it is vital to understand the distinctions between them.
Skill based games are becoming increasingly popular in the US. It comes as no surprise that fans of Pennsylvania skill games and other similar arcade-style games want the freedom to play their favorite games online whenever they want.