If you are one of the lucky users of an Android mobile or tablet, then you have access to some of the best Android slot games available.
With the elevated levels of mobile involvement in online casino gaming, many casinos have decided to develop Android and iOS apps to ensure their players can access their games through their phones. These games come with great convenience for punters as they can easily play online slot games and epic jackpot slots through casino apps any time they wish.
However, with a wide range of available android slots, it becomes difficult to sort out and settle for the one with the best features. But we got you in this guide with some of the best Android slots to play both for real money and for free. So if you use a Samsung, HTC, Motorola, OnePlus, Google phone, or any Android cell phone, you are in luck. Let's get rolling and find out more, right?
How To Choose the Best Android Slots?
Choosing casino games and slots hasn't been an easy task. This is because there is a wide range of variants to consider to ensure you play the best Android slots. In this section, we will be discussing some of the factors you should have in mind to ensure you get the best mobile slots.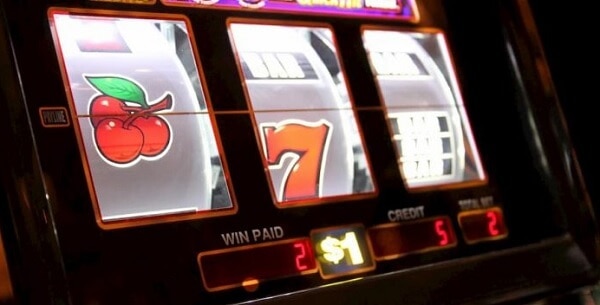 The Play Modes
The Android mobile slot apps will have two play modes – free play and real money mode. When you want to have some fun without digging deeper into your pocket, you should consider the Android slots for free. But, if you wish to stake some money to spice up your entertainment moment when you play casino games, you should consider android slots for real money.
But note that most Android slots will offer you a hybrid of the two. Therefore, a game will have the demo play mode and the real money mode where you can win real money.
The RTP ratio
Assuming you played an online casino slot on demo mode and you are sure to play android slots for real money, you need to know the Return to Player ratio. This shows you the potential return to get from that Android slot if you land a win as you entertain yourself in an online casino.
The RTP ratio is given in percentages ranging from 80% – 99%, and the higher the ratio, the better the amount to take home if luck is on your side.
The bonus features
Whether you are enjoying your best slots on Android for free or for real money, each of them will offer you several bonus features to make your play moments remarkable. These bonus features come as free spins, win multipliers, and the gamble feature. Most of them are triggered by special game symbols like the scatter and the wild. Before you settle for specific slots games, ensure they have these bonus features for a great chance to enjoy the bonuses.
Ease of downloading the mobile slot games
Playing mobile slots on Android could mean downloading real money casino apps or playing your favorite game via a mobile website on your phone. Therefore, you need to find out if your favorite casino games and slots by heart of vegas can be downloaded or played on a mobile site. Of course, you need to go for downloadable Android slots.
Android Slots for Real Money
Although responsible gambling calls for gaming without staking real money, many online casinos today have given the punters the chance to stake some real cash to play. Android mobile gaming hasn't been left behind in this aspect, as you can play for real money on Android mobile casinos or gambling apps. But you will find that most of the slots that support real money gaming aren't in apps as Google is against real money gambling. Therefore, you will find these slots on Android mobile sites.
When playing real money slot apps for android, you have the opportunity to stake the lowest amount you wish and the largest amount you can achieve. The slot developers keep the values at the most affordable ranges to ensure the minimum amount doesn't limit your quest for mobile gaming entertainment when you decide to play slots.
Android Slots for Free
Are you consistently looking for free slot games for my phone? Well, it's time to relax and enjoy the moment now. Many mobile slot casinos offer you the opportunity to spin the reels of popular games like Book of Ra Android without spending a dime of your hard-earned cash. If you are wondering how then you should know that you can play on demo mode.

The demo mode is a trial mode that you get before playing on real money on many free slots no download for Android. Under this mode, the game offers you virtual coins that you can use to master the gameplay, the bonus features, and to some extent, project your entertainment journey on that particular slot.
Alternatively, you can play for free on the slots that are no-real money wager. These are the kinds of slots that follow Google policies to the letter such that they don't support real money gambling.
Best Real Money Slot Games For Android
The section below comprehensively covers the list of the best slot games for android that you can play:
88 Fortunes
88 Fortunes is a famous video slot in a good number of online slot machine apps in the US gambling landscape. Over time, the growing demand for this 5 reels by 3 rows game has escalated, making its developer avail it online for Android devices.
88 Fortunes video slot has 243 different pay lines and is built on a Chinese theme with a symbology approach. Some of the most notable aspects of the slot include a red color that signifies luck, gold on the winning coins, and success.
The selling points of this video slot include quality graphics, a magical soundtrack, and a wide selection of bonus features.
The Book of Ra Android
The Book of Ra is a mobile casino slot game developed by Greentube/Novomatic. The slot features the theme of Egyptian Treasures and has a character that takes after Indiana Jones. Through him, you will walk through a journey of unraveling treasures on a grid with 5 reels and 3 rows. To ensure you get the best out of it, the slot has 9 pay lines that pay both ways.
The Book of Ra is famous for the most obvious reason. It has an RTP ratio of 95.50%, a wide range of bonus features like bonus rounds, multipliers, free spins, and a progressive jackpot.
This is one of the best slots to play via an Android casino app and can be downloaded from the Google Play Store.
Wheel of Fortune On Air
The Wheel of Fortune is a popular game coined from an American TV game show. This great game came about in 2019 and offers you a chance to spin a wheel for a myriad of prizes. Structurally, the slot has 20 pay lines and 5 reels.
Wheel of Fortune is loved for its vast bonuses and chances of winning real money. Developed by a top-notch software provider International Game Technology, the graphics and the soundtrack of this fantastic slot are all on point. Due to its use of HTML 5 technology, the slot works perfectly well on Android devices via various online slots apps, giving you an incomparable gaming moment.
616 Digital Slots
616 Digital is one of the best android casino apps that is constantly growing in popularity. Currently, the studio boasts more than 12 games that you can play for free. However, you purchase its in-app version that you pay for once. To differentiate the purchase and the non-purchase versions of the game, you will realize that the free version doesn't get any updates while the purchased one is constantly updated for a more thrilling session.
616 Digital slots have so far proven popular amongst many online Android punters. They are heavy-loaded with bonus features, simple play, and great graphics. This gaming studio also offers games that you can enjoy on your IOS device via iPhone slots apps.
Starburst
Starburst is a product of NetEnt, one of the most popular and veteran software developers in the online gaming world. You will find Starburst on plenty of legal mobile slots sites because of its numerous offerings. This game takes you through the down moment lanes to the '80s when arcade games ruled the world of gaming. Starburst video slot game is built on a 5 by 3 grid and is playable on Android mobile devices without issues.
Starburst became popular for its vast bonuses derived from the free spins, bonus rounds, and jackpot. The video slots title has the wild and the scatter as the special game symbols, guaranteeing you many regular bonuses and promotions.
Caesar's Slots
Currently ruling the jungle of Android gaming, Caesar's Slots is undoubtedly an excellent choice for many Android punters looking for a good gaming moment. The slot boasts of more than 10 million downloads amid a growing fan base.
If you're wondering why it's one of the best slots on Android, you should factor in its welcome bonus for new players, a wide range of bonus features, and epic jackpots. We almost forgot to mention that it has breathtaking graphics for your appeal.
If you want to know where to play at these exciting titles, then head over to BetMGM slots or DraftKings slots to play online.
Why Play Mobile Slots on Android
Enjoying the best slot games on your Android device comes with great benefits you never imagined of. Some of these areas are discussed below:
Great interactivity
When playing epic jackpot slots on an Android smartphone via mobile casino apps, you will enjoy a highly interactive moment. This is because the excellent user interface of your mobile screen gives you high-definition images, an easy control panel of the game, and an excellent personalization experience.
The interactivity levels you get when you play slot games on mobile online casinos are incomparable.
Flexibility and convenience
Playing on free slot apps for android or real money slots gives you a chance to enjoy great convenience. You can play any time you wish as you will carry your mobile device to the banking hall, to the workplace, to the but terminus, and anywhere else you can imagine.
With this kind of convenience, you will likely stick to mobile gaming, especially for slots offered on casino apps.
Protection by Google policies
If you want to enjoy free slot games for your phone, you should think about playing slots on Android. Since Google owns Android, you will enjoy playing mobile slots for free as Google discourages real money gambling. Moreover, there are numerous policies meant to ensure you are safe in the online gambling space. Who doesn't want to enjoy such protection?
Wonderful gaming features
Certain features make your gaming moment memorable and enjoyable all the time. Such include the auto-play feature, bonus features like the multiplier and the bonus rounds plus special symbols like the wild. When gaming on your mobile via the best slot apps, the convenience of mobile gaming is spiced up with such features. Out of such a cocktail, you reap a feeling out of this world.
Conclusion: Should you Play on Android Slots Real Money Apps?
If you wish to play on real money slot apps for Android, you need to find the best slot games. But, finding the slots is not as crucial as understanding several aspects of Android gaming that we have covered in this guide. Therefore, you should think about these as much as you pick the top suggestion of Android games we mentioned here.
 FAQS
Which are the best free slot apps for android to play?
The best free slot apps for android that you can play have been comprehensively discussed in this guide. You should go through them, pick your best and play on demo mode to know the one that serves you best.
Can I easily find free slots no download for android?
Sure, you can find free slots no download for android devices. These are mostly found on mobile site versions, and you can play them for free.
Must I register an account on mobile casinos to play?
Most mobile casinos require you to register a punter account before you start playing. But some encourage instant play without registering an account.
How do I decide if my mobile phone is compatible with a casino app?
To know if your Android mobile phone is compatible with a casino app, you should check several aspects of the device. These include the storage space, the Android version it operates in, and the quality of graphics for that device.
Which is the best casino app for Android?
All the above suggestions would work for most mobile devices. But you should try as many as you can to see what meets your gaming needs.