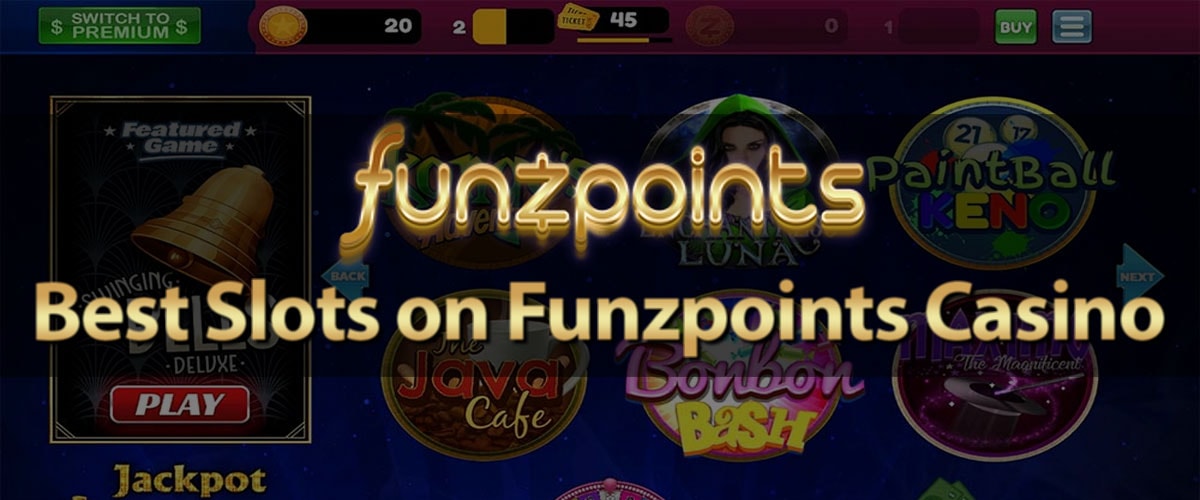 While the legalization of online casinos across the US is moving forward, if you live outside of NJ, PA, MI, WV, CT, or DE, it can feel like a slow crawl. However, thanks to a legal loophole, there is now an alternative. Social casinos. These ingenious creations allow players across the US to play online slots for real money under the guise of the sweepstakes free-to-play model, and with Funzpoints casino, there is a new heavyweight contender challenging for the spot of the number one social casino.
Funzpoints was created by Woopla with a simple equation in mind:

Funzpoints understands that their core market is slot players. So they've modeled their casino 100% with those customers in mind offering 65 different games to choose from with more being released every month, and better yet, Funzpoints are giving our readers a chance to get in on the action for free with an exclusive welcome bonus of a free 250 premium funzpoints. Then, once you've got a taste, you'll get an extra 500, 1000, or 2000 premium funzpoints on your first deposit.
Check out what games you can play at Funzpoints, and the best among them. Still, there isn't a huge range of free slots with cash prizes at this sweepstake casino, at least when compare to these alternatives for Funzpoints:
5 Best Slots Games on Funzpoints Casino
All the games at Funzpoints are developed in-house. And while this may mean that you won't see classics like Dead or Alive 2 or Bonanza Megaways — you will find 65 different games exclusive to Funzpoints casino, all with unique themes and exciting mechanics. In this Funzpoints casino review, we'll go through our five favorite slots at Funzpoints, plus the five highest-paying slots.
An important point to note, though, is that as a social casino, Funzpoints are not required to release data relating to their machine's RTP. As such, all the data below are estimates gathered by our expert team.
| 🎰Slot Machine | RTP | Volatility | Score |
| --- | --- | --- | --- |
| The Java Cafe | 94.88% | High | 8.5/10 |
| Game of Crowns | 96.2% | Low | 9.5/10 |
| And They're Off | 95.97% | Very High | 8.5/10 |
| Maximo the Magnificent | 96.18% | Low | 9.5/10 |
| Voodoo Queen | 95.51% | High | 9/10 |
#1 The Java Cafe
First on the list is the coffee-themed The Java Cafe. Five reels and three rows make up this highly volatile game, and while the base game isn't overly profitable, The Java Cafe does offer not one but two bonus games.
The first is a guessing game triggered by getting the bonus symbols in reels one, three, and five. In this game, the player must first collect all the symbols for one of five sized coffee cups (S, M, L, XL, XXL) before spinning a wheel to multiply their winnings. This bonus is difficult to get. Plus, it isn't that fun — so I prefer the second bonus.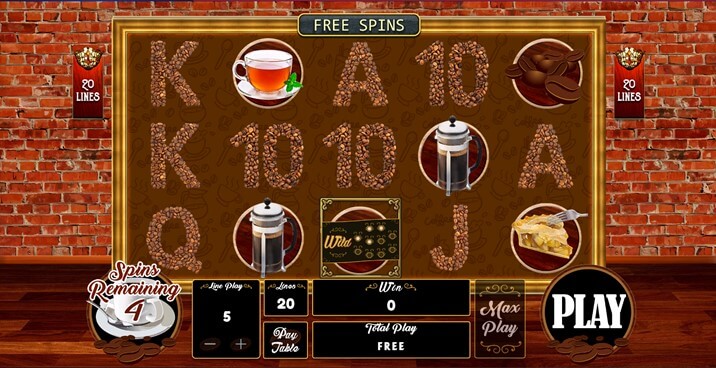 Triggered by getting the special wild symbol in reel three, this bonus randomly awards between one and ten free spins. In this bonus, wilds are more frequent and are regularly stacked in the middle three reels.
#2 Game of Crowns
It isn't difficult to see the heavy inspiration that Game of Crowns has taken from Game of Thrones, but while the theme may be what draws you in — it's the gameplay that gets you to stick around.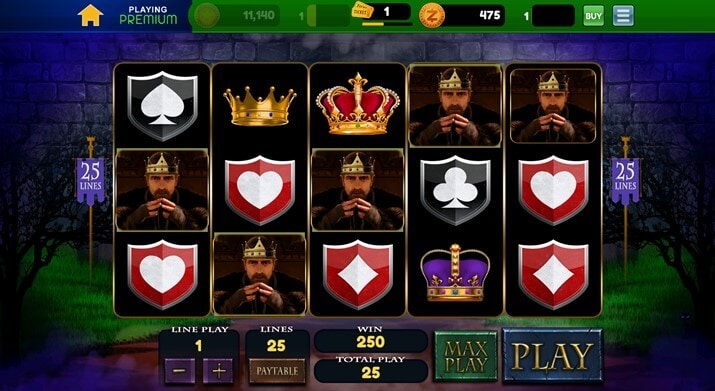 Low volatility is the name of the game here. And while there is a bonus round that is triggered in the standard way of collecting three scatters, the base game is profitable on its own. A hit rate of about 33% means that you can expect a win once every three spins, and when you add in the stacked wilds that regularly appear in reels two, three, and four — this means that these wins are regularly big.
#3 And They're Off
As one of the highest volatility Funzpoints casino games on offer, the brand new And They're Off is a slot game that lives and breathes on its bonus rounds.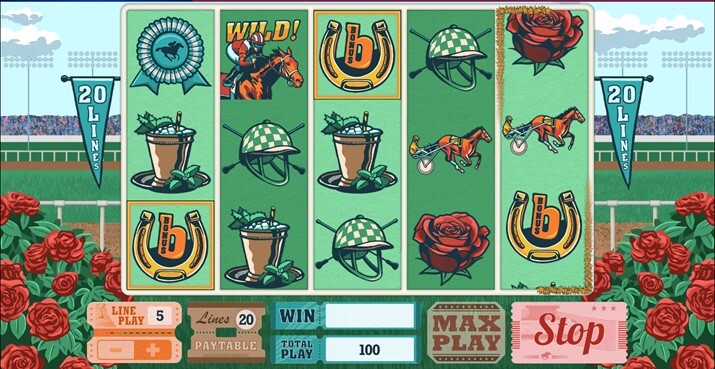 Bonus symbols need to be collected in reels one, three, and five to trigger it. And while this is difficult to achieve, when it does happen, it's worth it.
Five free spins may seem a lackluster reward. However, in this bonus game the special reel-two wild symbol roams whenever it's collected, moving one reel from left to right for each spin. Plus, if the unthinkable happens and you walk away without a win, the Spin Until You Win feature will trigger, giving you free spins until you hit something that pays.
And They're Off definitely isn't for everyone. But if you're after that high-risk high-reward experience, there are few better slot machines than And They're Off.
#4 Maximo the Magnificent
The magic-themed Maximo the Magnificent is a game that truly lives up to its name with its unique mechanics and exciting bonuses. When first opening it up, there's no indication of the magic that awaits as it looks like any other 5×3 slot machine. Though once you get playing, you'll see this couldn't be further from the truth.
This is because with Maximo the Magnificent symbols don't just match from left to right, but also from right to left — essentially taking the ten paylines it offers and doubling them. Unsurprisingly wins come regularly with this low-volatility game.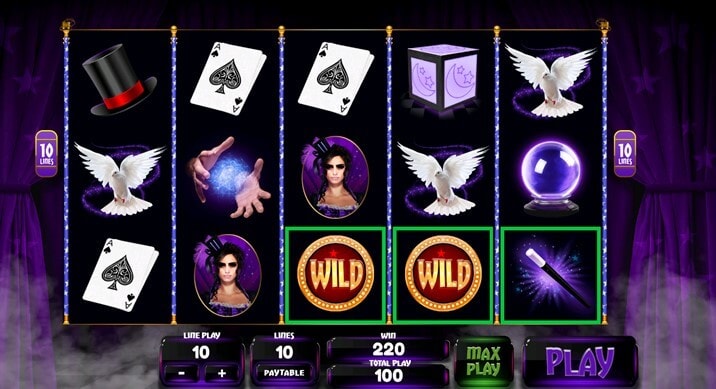 There are some other nifty features, including bonus symbols that can trigger additional wilds and free spins that are won by collecting at least three scatters. However, even without them, the base game is a lot of fun.
#5 Voodoo Queen
Another magic-themed game. But this time, it's swapping stage magic and low volatility with voodoo and high volatility with Voodoo Queen.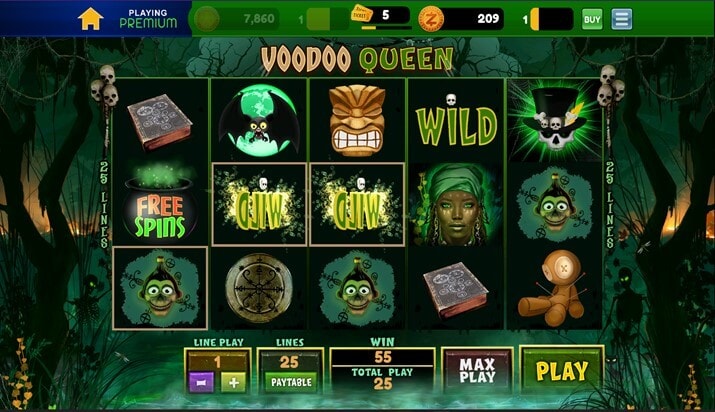 There's a lot going on here. And in complete contrast to Maximo the Magnificent, the base game here isn't all that spectacular — and your chief goal will be to get into the free spins by collecting three scatter on any reels.
From here, wilds become stacked, and the scatter symbols are transformed into potions. Collecting even one can award up to three additional free spins or instant cash prizes of up to 10x your stake. This means that while the initial bonus may only award four free spins, by collecting potions, the bonus round can stretch on much longer than you may initially think.
Highest Paying Slots Games on Funzpoints Casino
Funzpoints casino does not publicly list the RTP information for any of their games. Fortunately, at Gamble-USA we employ an expert team full of slot machine specialists with decades of experience — and after spending hours on each game at Funzpoints casino, they have submitted their findings.
And while individual numbers varied slightly — five games stood above the rest. Each offering an RTP above 96.5%.
A Trojans Tale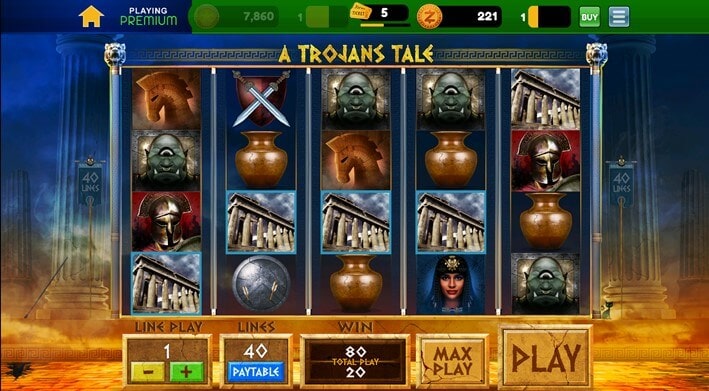 For lovers of Roman mythology, A Trojans Tale is the game you've been dreaming of. An RTP of 96.73% is good on its own. Though combined with 40 paylines and an exciting bonus game, A Trojans Tale is also one of the lowest volatility games available at Funzpoints casino.
The bonus game is difficult to trigger with the special symbol being required in reels one, three, and five — but when this does occur, players will be awarded a bonus similar to that of the dragon link lock & spin jackpot feature. There is no jackpot, however. Instead, players are awarded an initial three free spins with the goal being to land one of four new symbols that award between 1x and 8x your stake. When you get one, it's locked in, and your free spin counter is reset to three.
Plus, if you do manage to fill in all 20 spaces with the symbols, then the locked-in symbols are unlocked, and you get to go again. While challenging to achieve, this makes the A Trojans Tale bonus one of the most profitable bonus games on offer at Funzpoints.
The Big Dive
In complete contrast to the last game, The Big Dive is about as high volatility as a slot machine gets.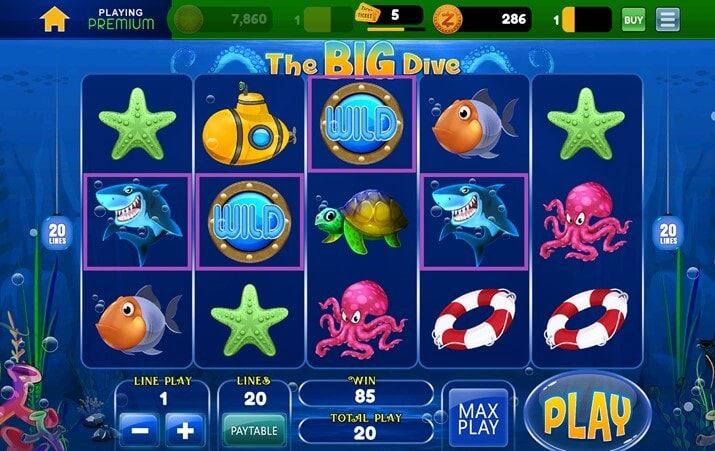 There isn't much to the base game with a standard 5×3 layout and nautical theme. Instead, The Big Dive shines with its bonus games. The first is achieved by getting the mystery bonus wheel symbols in the middle three reels, and as the name of these symbols suggests, they award a spin of the bonus wheel. This wheel is the only way to win free spins with up to 20 being awarded for the luckiest of spins — though also on the wheel are a variety of small to medium instant wins.
The second bonus game is the diving bonus game — won by getting the big dive bonus on reels one, three, and five. This is where the big money is to be made. As by guessing correctly on what prizes lie behind the clams can win you an eventual prize of x200 your stake.
These two bonus games combine to give The Big Dive an RTP of 96.5%.
Jurassic Wild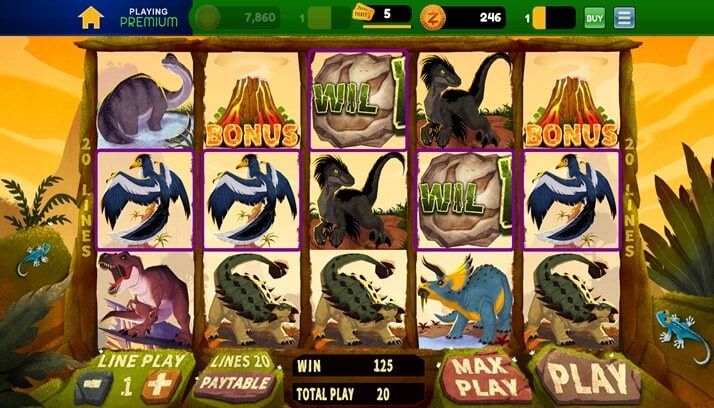 The dinosaur-themed Jurassic Wild is a high volatility machine that boasts an RTP of 96.66%. It's another slot machine with huge winnings lying in its bonus. Though unlike others on this list, Jurassic Wild's bonus game isn't all too difficult to achieve with the player only needing three scatter symbols in any of the five reels to get five free spins where wilds expand, and instant cash prizes can be won by collecting additional scatter symbols.
Enchantress Luna
Funzpoints loves magic-themed slots. With that being said, there's arguably none better than Enchantress Luna. In this 5×4 game, stand-alone wilds appear in the middle three reels, but those aren't the only wilds on offer, as the stacked enchanted mirror will reflect the image of the best symbol featured on parallel reels.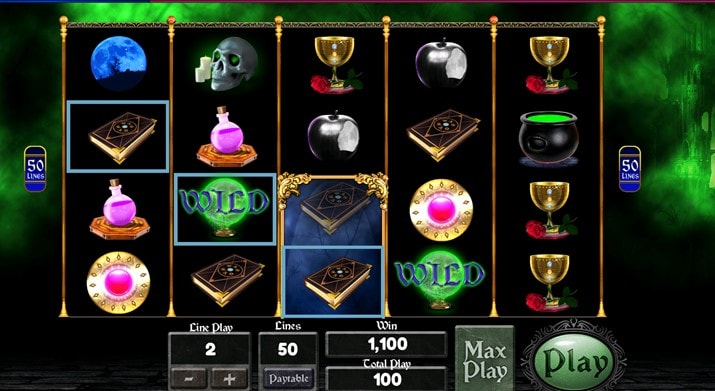 Free spins can be won by collecting the bonus symbol in reels one, three, and five. Though with two types of wilds and 50 paylines, the base game largely makes up Enchantress Luna's 96.93% RTP.
Fire & Ice Diamonds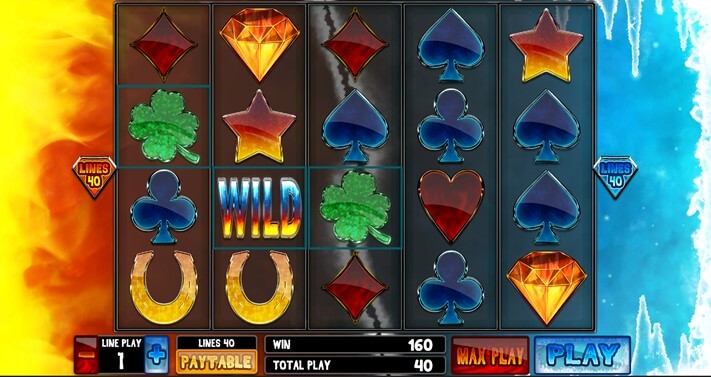 With a 97.03% RTP, Fire & Ice Diamonds takes the cake as the highest RTP slot available at Funzpoints online casino. Five reels, four rows, and 40 paylines may give you the impression of a low volatility machine, but Fire & Ice Diamonds is hugely volatile with only a 12% hit rate. In return though, it offers the fire bonus and the ice bonus. Both are triggered by getting three of their respective diamonds and award five free spins, although where they differ is in how the scatter symbols transform in each of the two bonus games.
While in both games the scatters can award additional free spins, in the fire bonus game you can also win instant cash prizes — whereas the ice bonus game has the possibility of turning the scatters into additional wilds.
How to Play Online Slots at Funzpoints Casino
There was once a time when if you lived outside of the six states that allow traditional online casinos, your options were minimal for playing slots. Either you could travel across state lines and play in a physical casino. Or you can play on an illegal offshore casino that will most likely steal your money. But with the rise of sweepstakes casinos, you can now play online slots wherever you are, whenever you want.
Getting started is easy. Just follow these three simple steps to get started at Funzpoints casino with our exclusive welcome bonus of a free 250 premium funzpoints, plus a deposit bonus for your first deposit doubled for up to $20 of their premium currency.
Using our secure links, navigate to the Funzpoints website and click "Register".
Enter your email, desired password, and display name. Then click "Register".
Click the registration link in your email and complete your profile to get a free 250 premium Funzpoints.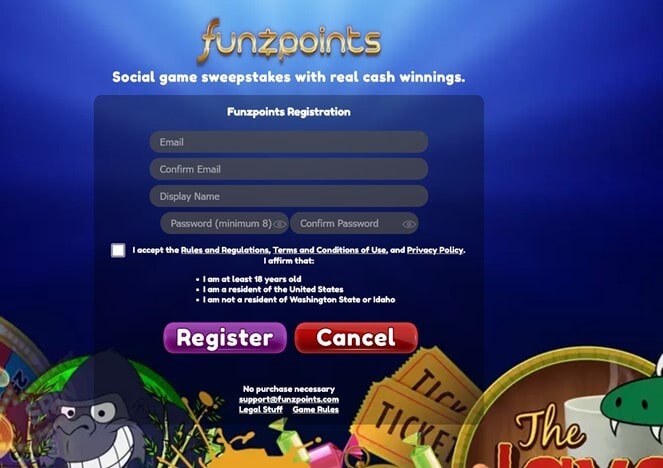 That's it. The next option is to choose between the two types of slots that Funzpoints offer.
Standard Funzpoints slots
The standard Funzpoints slot games are the key to Funzpoints' free-to-play model. These games allow you to play for free using their standard Funzpoints — and while you can't win real money with these games, they offer free play so you can study the gameplay mechanics of certain games before switching over to their premium currency and playing to win cash prizes.
Premium Funzpoints slots
If you're interested in the chance to win real cash prizes, the premium Funzpoints slots are for you.

By clicking the above button in the top right corner of your screen, you'll gain access to the premium Funzpoins slots where you play using their premium funzpoints which can be converted to withdrawable cash. In this mode, the whole library is available. And with the exception of Enchantress Luna, all the highest RTP games are exclusive to the premium gameplay mode.
Where can you Legally Play Slots with Funzpoints Online Casino?
The brilliance of Funzpoints casino is that you can play in almost any US state. In fact, only Washington and Idaho are excluded. Even better though, is that with Funzpoints operating under the sweepstakes model, the same gambling age restriction that applies to traditional online casinos doesn't apply to them. Instead, you only need to be 18 years old to register. Sites like Pulsz Casino and LuckyLand slots follow similar rules, also providing free sweeps coins to try out the best Chumba games or the top 10 slot machines at Pulsz.
How to win on Funzpoints Casino Online Slots?
Despite Funzpoints operating under the sweepstakes banner, the mechanics of their slot games work much the same as they do in any of the "normal" online casinos. There are no Funzpoints hacks or tricks. However, there are a few things that you can do to increase your winnings.
Top Tips to Play Funzpoints Slots
Play Premium Funzpoins Slots — The standard slots are great for learning general slot mechanics. But with many of their best games being exclusive to their premium currency, it's better to stick with the premium Funzpoints slots.
Take Advantage of Bonuses — A great way to make higher profits is to increase your starting account balance, and with Funzpoints' two welcome bonuses combining for a total value of $22.50 — you get more bang for your buck.
Play Max Paylines — Even the more experienced slot players sometimes make this mistake. Occasionally a slot may offer you the chance to reduce your stake size by playing fewer paylines. However you should never do this as it will only reduce your RTP. Instead, if you want to reduce your total stake, simply reduce your bet per line.
Use The Tickets — While Funzpoints may have a smaller player base than many other

social casinos like Chumba

, you can use this to your advantage with their $1,000 daily jackpot draws. Tickets are easy to earn as they're awarded for free by logging in every three hours and through leveling up your profile.
Funzpoints Slots RTP
The best way to win at slots is to play online slots. While land-based machines can make a fun inclusion on a weekend getaway to Las Vegas, the RTP of these machines is usually lower than their online counterparts — averaging at 91% RTP; which, when compared to Funzpoints casino who have multiple slots with RTPs of 96.5% and above — it's a no-contest. So if your goal is profitability, Funzpoints should be your destination, even compared to the best AC slot machines.
Funzpoints Casino Slots App
Funzpoints does not currently have a mobile app. But that's not a problem, because Woopla specializes in mobile gameplay and designed Funzpoints so that mobile devices could experience all the fun without missing out on any of the features.
Just access the site through your mobile browser to be taken directly to the mobile site.
Slots Promo Code at Funzpoints Online
There is no Funzpoints casino promo code. Instead, to get access to the no-deposit sweepstakes bonus of 250 premium funzpoints, you need to sign up via our links, and after completing your profile, your Funzpoints will be instantly credited to your account.
The second bonus of extra free premium funzpoints with your first purchase will come via a pop-up. This pop-up comes up randomly. But the most consistent way to get it is by logging out and back in.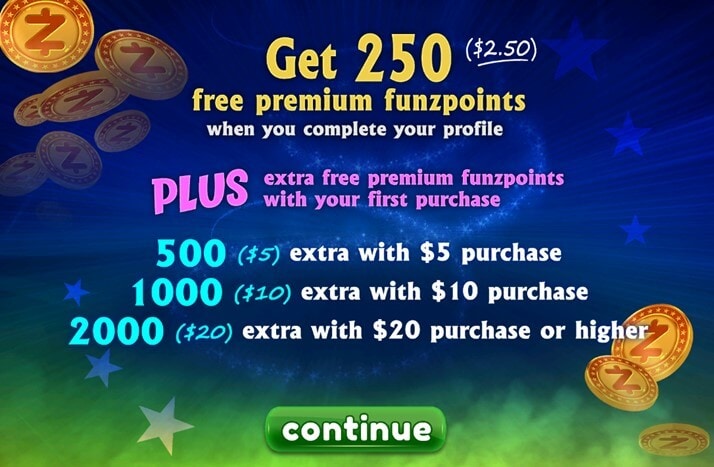 Funzpoints does occasionally send other bonuses directly through your email; however, this occurs seemingly at random, and the specifics of each bonus vary — so whenever accepting a bonus, it's always a good idea to read through the relevant terms and conditions.
New Funzpoints Slot Games
And They're Off is the newest game at Funzpoints. But there's always more to come, and another new slot in Mega Jackpots is expected to be released anytime now. Another bonus is that with Funzpoints getting more popular by the day, the increase of new sweepstakes slots doesn't look like it's going to be slowing down any time soon.
Plus, to try their new slots you won't need to risk a penny. Because in celebration of their new games, Funzpoints issues free spins no-deposit throughout the month of its release.
How Funzpoints Casino Keep Play Fair
Playing at Funzpoints can be summed up in two words. Fun & fair. When researching the background of a lot of social casinos, it's not uncommon for the search to end in a faceless proprietary company with little to no background information. With Funzpoints, that's not the case. Founder of Woopla John Xidos has made Funzpoints his pet project — and if you're unfamiliar with John, he's a well-known name in the online gambling industry, having been responsible for the invention of responsible gaming technology that has since become the industry standard. Check out his list of patents dating back to 1995.
But responsible gaming is two-fold. And with Funzpoints KYC (Know Your Customer) policy, they ensure that only people that are of age can play at their casino.
Further, available at all times in the Funzpoints casino menu page is the gaming limits tabs. Here you can set limits for yourself or set a temporary self-exclusion. Plus, if at any time you decide that you need to step away permanently, you can email them at support@funzpoints.com to have your account closed.
Are Funzpoints Slots Rigged?
No. With a 40-year veteran like John Xidos at the helm, there is simply no way Funzpoints would risk their reputation by rigging their slots.
When you think of shady casinos, you typically think of offshore sites that pop up one day and disappear the next. Researching these casinos, you'll find next to no information. But contrast that to Funzpoints, with ties to Woopla and the man responsible for responsible gaming technology that is still being used to this day, and you'll see that the differences are night and day. Funzpoints is as trusted as a casino gets.
Funzpoints Slots FAQs
What type of online casino games can you play at Funzpoints Casino?
Funzpoints is a slot-based casino, and all the most popular casino games are slots. However, among their 65 games are also a small subsection of keno games.
What is the Funzpoints slots welcome bonus?
Funzpoints casino has two welcome bonuses. The first is their no-deposit bonus of 250 premium funzpoints which is awarded upon registering via our links and completing your profile. The second bonus is a first deposit bonus of either $5, $10, or $20 — depending on how much you deposit.
Does Funzpoints have a mobile slots app?
No. But the Funzpoints casino website was designed with mobile use in mind. So users of both Androids and iOS devices can reach their easy-to-navigate mobile site via our links or by going to funzpoints.com.