Gamble USA strives to improve your online gambling experience. We aim to help you play safely, make informed decisions when gambling, and increase your betting knowledge through our guides.
We adhere to strict editorial integrity; our content may contain links to products from our licensed & legal US partners.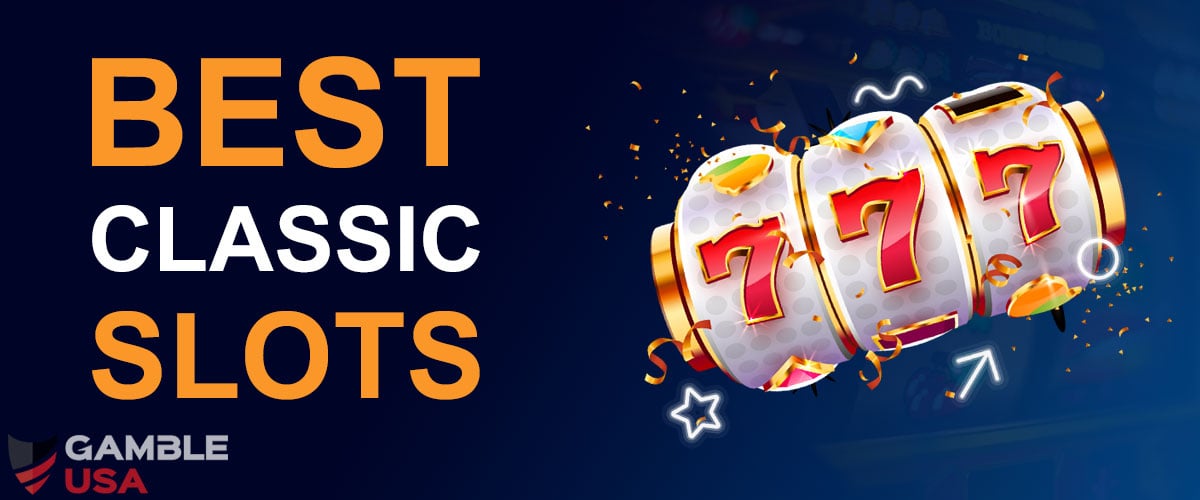 In the fast-paced world of online casinos and gambling, it can feel overwhelming trying to keep up with the different casino games and new features added to modern video slots.
If only there were something simpler… some game that was easy to learn without any complex slot bonus features and huge payables. What's that? There is? Of course! If you aren't bothered about playing modern video slots, classic slots are the perfect solution.
As you will see below, these timeless online slot games remain popular due to their simplicity, and resemblance to mechanical slot machines found in brick and mortar casinos. All you have to do is set your bet, spin the reels, and rinse and repeat!
5 Best Classic Slot Machines Online
There is a great selection of classic slots available with IGT and Everi Interactive being two of the main software developers. To get you started, I have selected five of my top classic slots that are easy to play, and offer endless retro fun at online casinos.
🥇

1. Triple Diamond
🎰Triple Diamond
🧑‍💻Software Developer
IGT
🤠Theme
Classic Slot, Fruit Machine
💯RTP
95.06%
📈Volatility
Medium
💰Max Payout
1199x
🔢Paylines
9
Triple Diamond is my favorite classic slot – everything about it is retro and I can imagine playing this game for hours at an actual casino. The graphics are pretty basic but the sound effects are incredible – they've got that tiny 16-bit edge to them that's so iconic.
IGT has produced a timeless classic here and although it has a lower RTP of 95.06%, you can score a max payout of 1199x and it's just a fun game to play without being complicated. With 9 paylines you do have a decent amount of potential combos compared to some 3-reel slots and the different symbols all pay homage to classic fruit machines including BAR, 7, and of course the Triple Diamond logo.
Triple Diamond is an incredibly popular slot game and you can play both real money and free play versions at online casinos like DraftKings, Betrivers Casino, BetMGM, and Golden Nugget.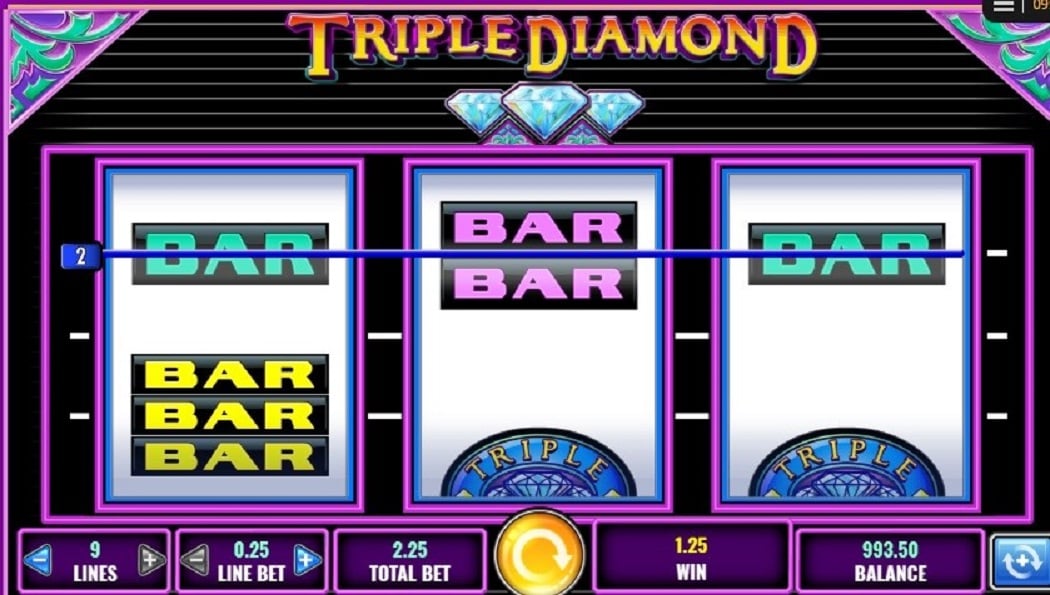 🥈

2. 7s Wild
🎰7s Wild
🧑‍💻Software Developer
IGT
🤠Theme
Fruit Machine, Classic Slot
💯RTP
94.04%
📈Volatility
Low
💰Max Payout
1000x
🔢Paylines
5
7s Wild is the epitome of a classic online slot and it is praised for its simplicity and recreation of a traditional fruit machine. The main difference, however, is that it has a 5×3 reel layout and does feature a cool free spin bonus if you get 5 7s!
During these free spin bonuses, the 7s turn into wild symbols which help rack up additional winning combos and you can retrigger additional free spins. Aside from this, the gameplay is simple and it features 5 paylines and a lower RTP of 94.04%.
7s Wild remains a popular option due to its simplicity and retro fruit machine sound effects and you can play it at all US online casinos listed here.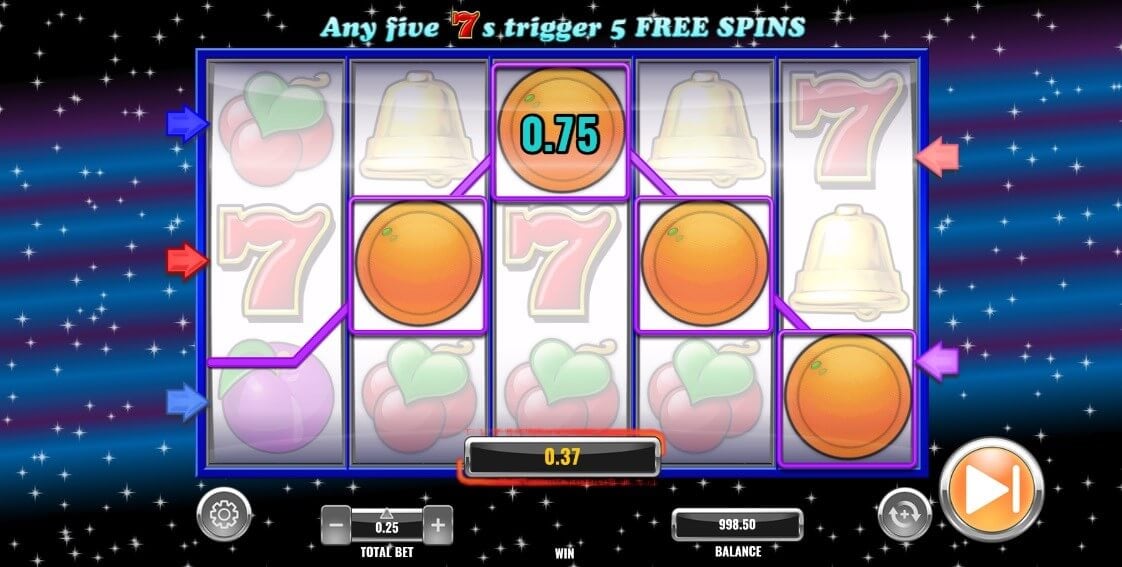 🥉

3. Lucky Cherry
🎰Lucky Cherry
🧑‍💻Software Developer
Everi
🤠Theme
Fruit Machine
💯RTP
94.00%
📈Volatility
Low
💰Max Payout
10000x
🔢Paylines
5
Lucky Cherry is a vintage slot from Everi Interactive and another excellent game that aims to mimic classic fruit machines. I like how the game itself looks like the front of a slot machine and that the paylines are always visible.
As you spin the reels there is a little retro music that adds to the gaming experience and you get a nice fanfare when you hit a winning combo. It's nothing too special but it just reminds me of classic slot machines and is really endearing.
The game has just 5 paylines and a lower RTP of 94%, but there is a maximum payout of 10000x which is won if you get 5x double jackpot special symbols.
The game has no other special features except a wild symbol so it's really easy to grasp and you can find it at all legit and trusted online casinos on this page.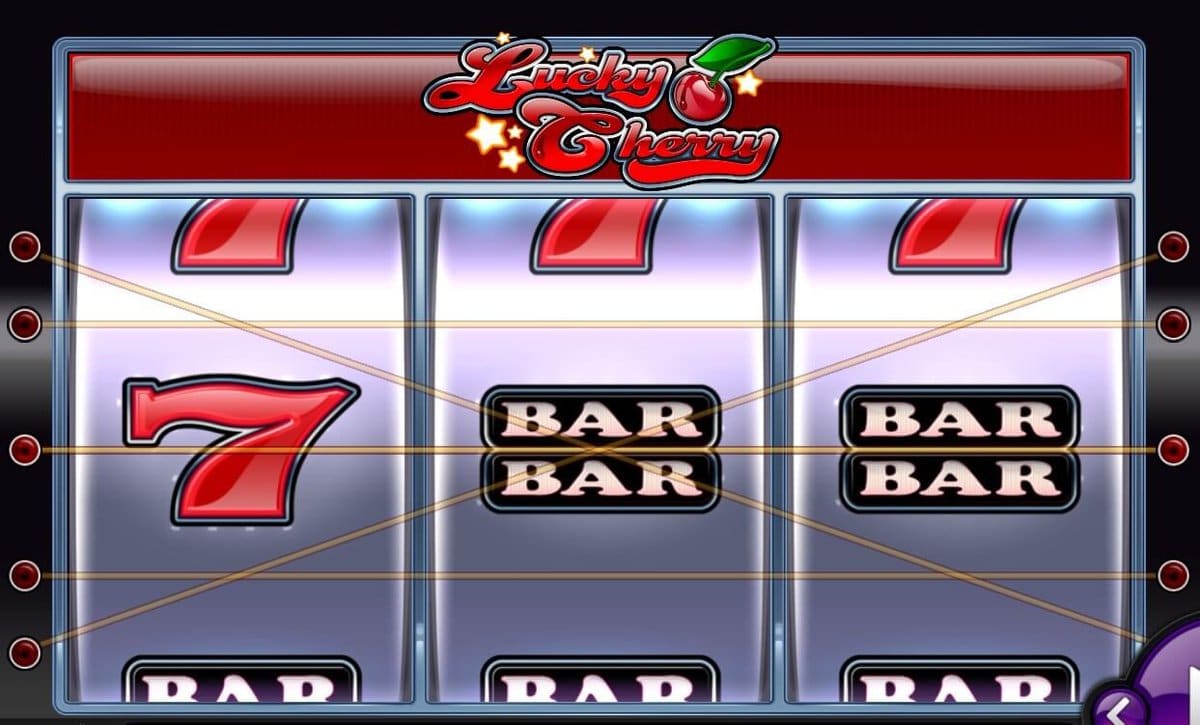 🎖️

4. Red White & Blue
🎰Red White & Blue
🧑‍💻Software Developer
IGT
🤠Theme
USA, Classic Slot
💯RTP
92.54%
📈Volatility
Low
💰Max Payout
2500x
🔢Paylines
1
You can't go much more classic than Red White and Blue from IGT and this amazing slot is known worldwide. I find the classic stars and stripes color scheme brilliant and this continues with the different symbols too.
If you want simplistic gameplay then this is the game for you! It has just one pay line, yes that's right – one! This really is just like a traditional mechanical slot and you can only get a winning combo on the middle row if you get three matching symbols.
Unfortunately, it has quite a low RTP of 92.54%, but if you get a red, white, and blue 7, you hit the jackpot with the max payout of 2500x. For a blast of nostalgia and to recreate the classic casino experience, you HAVE to try this iconic game!
If you want a slice of Americana and like the look of this traditional slot game it is available to play at casino apps and platforms that support IGT games.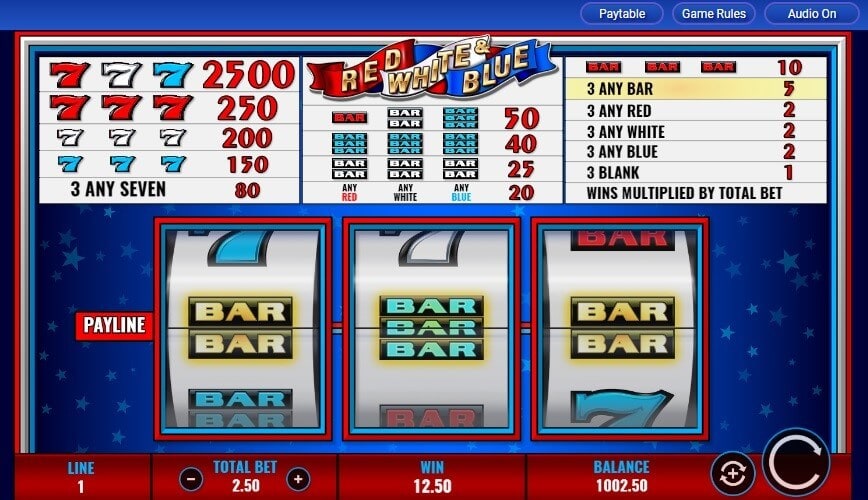 🏅

5. Triple Red Hot 777
🎰Triple Red Hot 777
🧑‍💻Software Developer
IGT
🤠Theme
Luck, Classic Slot
💯RTP
96.13%
📈Volatility
Low
💰Max Payout
20000x
🔢Paylines
5
Triple Red Hot 777 is one of those classic slots that is starting to show some of the newer features we associate with modern video slots while still retaining a retro feel and simple gameplay.
IGT has made a fantastic game here and I like the brighter colors and the fact that this game has a funky soundtrack too! The RTP is OK at 96.13% and the game features a 3-reel layout with 5 paylines.
While the game rules are relatively simple, there is a special red hot wild symbol that substitutes for any other symbol and offers a 3x multiplier. You can also get 3 bonus symbols which trigger 7 free spins.
If you want a classic slot with a little more gameplay, Triple Red Hot 777 is a great compromise and you can play the slot for real money at BetMGM and FanDuel casinos.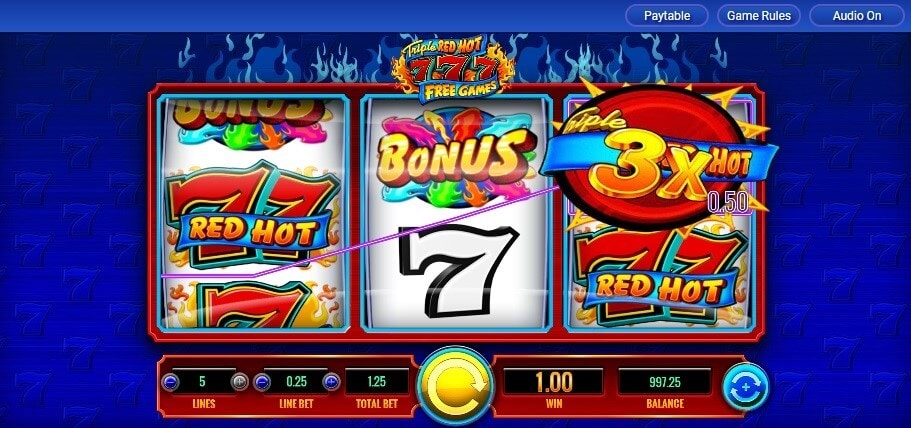 What Are Classic Slots?
Classic slots are very distinct and they majorly resemble the old slot machines that you can find on casino floors. Notable features that distinguish them include:
10 or fewer paylines
No bonus features
Basic symbols and pay tables
Retro sound effects
Themes resembling traditional fruit machines
They pay homage to mechanical fruit machines and often have similar symbols including bells, 7s, cherries, and melons. Additionally, the gameplay is usually basic with just a handful of paylines, and no special symbols.
Classic online slots were some of the first ones produced as software developers aimed to recreate the casino experience. Over time, graphics improved, technologies advanced, and the games became more advanced and turned into the more common video slots we have today.
How Classic Slot Machines Work
The premise behind classic-themed online slots is that they use an RNG (random number generator) to determine the outcome of your spins. It's simple – you press the spin button, and the RNG then randomly decides which symbols are going to appear to potentially give you a winning combo.
This ensures fairness and it aims to mimic the traditional mechanical reels used in slot machines at Vegas casinos.
You have no control over the outcome but you can usually change your bet value per spin. Winning combinations are typically paid from left to right, and the symbols must be concurrent.
A combination of symbols is known as a payline and classic slots usually have between 1-10 paylines depending on the number of reels and columns. The most common setup for classic slots is 3 reels but there are plenty of 5-reel variations too contrary to popular belief.
Do all classic slots have 3-reels?
Traditionally, this used to be true. But the modernization of online slots has also affected the classic slot machine gameplay.
Now, you can find 1×1 slots, 3×3 standard classic slots, but also games with 4 or 5 reels and 3 rows that maintain the classic theme.
Best Online Casinos to Play Classic Slots
With all the modern video slots available and online casinos offering hundreds of titles, I get that it can be difficult knowing where to find vintage slots! Luckily, there is a range of quality US casinos that feature these classic games including:
DraftKings
$50 Casino Credits + $2,000 Bonus
Excellent mobile app
User-friendly design & games
$50 Casino Credits + $2,000 Bonus
DraftKings is available for CT, MI, NJ, PA, and WV residents and features over 800 games including hundreds of slots. At DraftKings Casino, you can find classic slots like Red White & Blue and many other retro IGT titles. New customers can also get a DraftKings 100% deposit bonus of up to $1000 and there is a cool refer-a-friend bonus on DraftKings for existing customers too where you can earn up to $50 per referral.
BetMGM
Promo Code: GAMBLEUSA
$25 On The House + $1,000 Matched Bonus
21+. T&C Apply
21+. T&C Apply
Promo Code: GAMBLEUSA
Awesome $25 Casino Bonus
Huge Games Library
Promo Code: GAMBLEUSA
$25 On The House + $1,000 Matched Bonus
21+. T&C Apply
21+. T&C Apply
Similarly, BetMGM also features a huge game library with plenty of classic slots to choose from such as Triple Diamond and 7s Wild. They also have a great selection of table games and live dealer titles. Customers from MI, NJ, PA, and WV can legally play here and on registration, there is an excellent BetMGM deposit match bonus of up to $2000.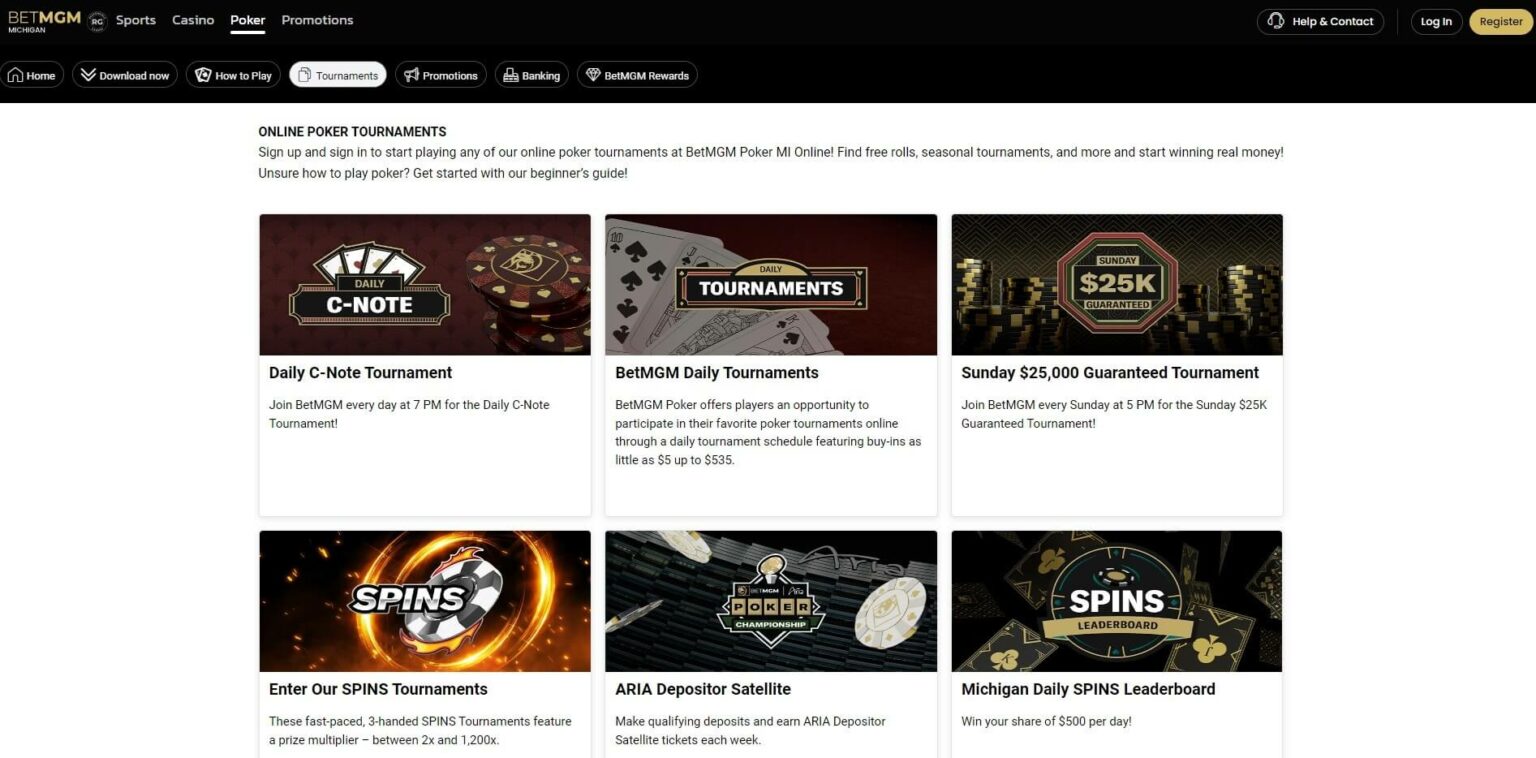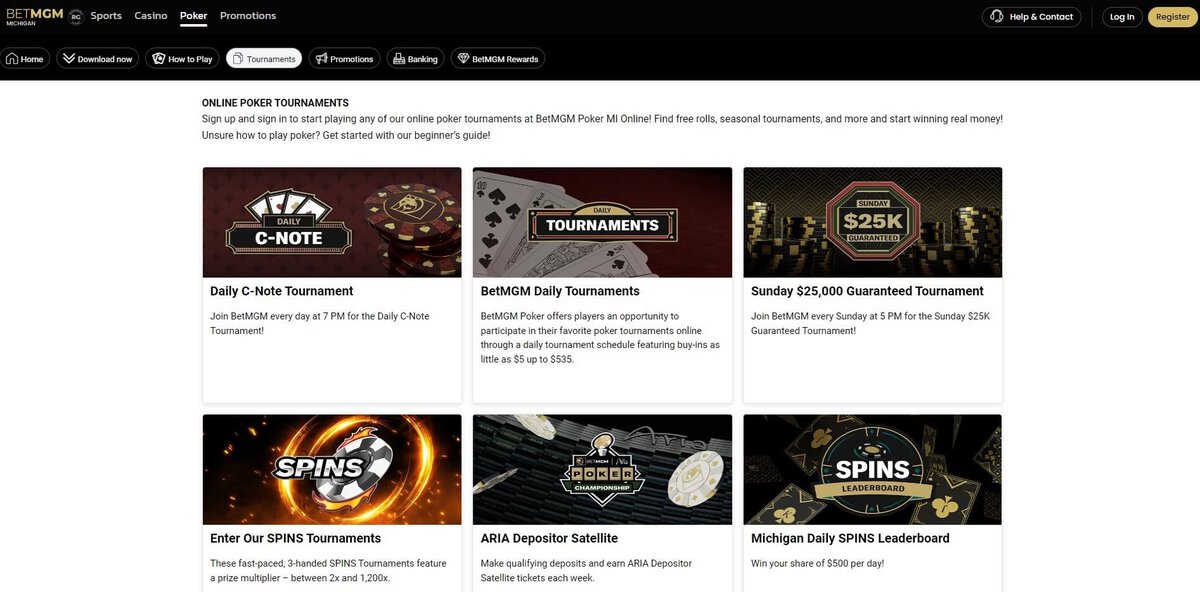 Caesars
Promo Code: GUSALAUNCH
$10 Bonus + 100% Bonus Up To $1,000
21+. T&C Apply
21+. T&C Apply
Bonus Code: GUSALAUNCH
500+ Casino games
Amazing bonuses
Promo Code: GUSALAUNCH
$10 Bonus + 100% Bonus Up To $1,000
21+. T&C Apply
21+. T&C Apply
Caesars has an incredibly quick sign-up process and residents of MI, NJ, PA, and WV will jump at either the 200% deposit match bonus of up to $200 (MI & PA), the Caesars 100% deposit match bonus of up to $2000 (NJ), or the $500 on us bonus for losses on slots in the first 24 hours (WV).
Aside from the excellent welcome offers, they have 800+ games and feature plenty of classic slots. Their live dealer game selection is decent too and if you do manage to hit the jackpot on one of the classic slots, you can claim all of your winnings due to no withdrawal fees!
BetRivers
Promo Code: CASINO1000
100% Deposit Match up to $1,000
21+. T&C Apply
21+. T&C Apply
Bonus Code: CASINO1000
Speedy payouts
Licensed & legal US casino
Promo Code: CASINO1000
100% Deposit Match up to $1,000
21+. T&C Apply
21+. T&C Apply
While BetRivers features loads of retro slots, it also gives endless winning opportunities in the form of slot tournaments. These are held regularly throughout the week and have some big cash prices of up to $25,000.
You can legally play at the BetRivers online casino if you are a resident of MI, NJ, PA, or WV, and there is a varying 100% BetRivers matched deposit bonus of up to $1000 depending on which state you are in. The platform also has a streamlined interface that looks great and you can easily search for the different classic slots by software developers.
Classic Slots vs Video Slots
You may be struggling to see the difference between classic slots and video slots but there are some key things that set them apart:
Graphics
A notable difference is the graphics and you may think that classic-themed slots look quite basic. Indeed, they can look a little dated and in comparison, video slots usually have smooth graphics with amazing color grading and entertaining animations.
From a visual perspective, video slots are certainly more appealing. For example, many classic IGT slots have graphics akin to early console games, whereas games from developers like Yggdrasil look more photorealistic and like modern video games.
Sound Effects
If you play slots with the sound on, you will notice that classic slots sound retro. I like the sounds of games from old gaming consoles like the Atari and Sega Genesis. It's raw and unpolished but I love the 16-bit sound effects from classic slots.
In contrast, video slots often feature full dramatic musical scores, soundtracks, and even voiceovers. The sound is more much detailed and realistic and can add to the immersion of the gameplay. Just listen to the sound effects and music for some of the modern Mythological slots for example like Mercy of the Gods from NetEnt, and Mighty Griffin from White Hat Games.
Gameplay
Classic slots feature basic, streamlined gameplay that is easy to grasp which is a major selling point. In most instances, the paytable is shown on the screen and all you have to do is select your line or bet value and spin!
Video slots often have bonus rounds, free spins, and a whole host of symbols like wilds and scatters that make the gameplay more complex. I usually read the game rules and pay table before selecting my bet value when playing video slots just to grasp what's going on!
Bonus Features
Lastly, classic-themed slots often have no special symbols or bonus features – just a basic pay table.
This differs from video slots as most of them have at least a wild and scatter symbol. But many of them have bonus symbols where you can win free spins, and some have different reel mechanics. For example, I like Gonzo's Quest from NetEnt which has a cascading reel feature where the symbols in winning combos disappear to reveal more symbols.
Do iGaming Studios Still Make Classic Slots?
There is no denying that modern video slot games are taking over and this is certainly where software developers concentrate their efforts.
As technologies evolve, software developers continue to seek new ways to take their slots to the next level and they are always adding new features, or improving the graphics.
Classic-style slots are still produced, but nowhere near the same volume as video slots. There just isn't as much call for them and we have a great selection already. Due to the simple nature of these slot games and the lack of bonus features, it's difficult for software developers to create new and exciting classic slots.
If we look at releases, IGT is perhaps the most prolific producer of classic-themed slots, but even they have slowed down. For example, Triple Red Hot 777 was released in 2019 and Red White & Blue in 2018. Sadly, it seems we will see fewer classic slots released as time progresses.
Strategies & Tips for Classic Slots Gameplay
For the most part, classic-themed slots are incredibly easy to play and there is little to no strategy involved. You can just set your bet limit, spin the reels and enjoy the entertainment and this is what makes them so appealing!
However, if you want to make the most of your money, I have provided some simple tips for real money gambling with classic slots below.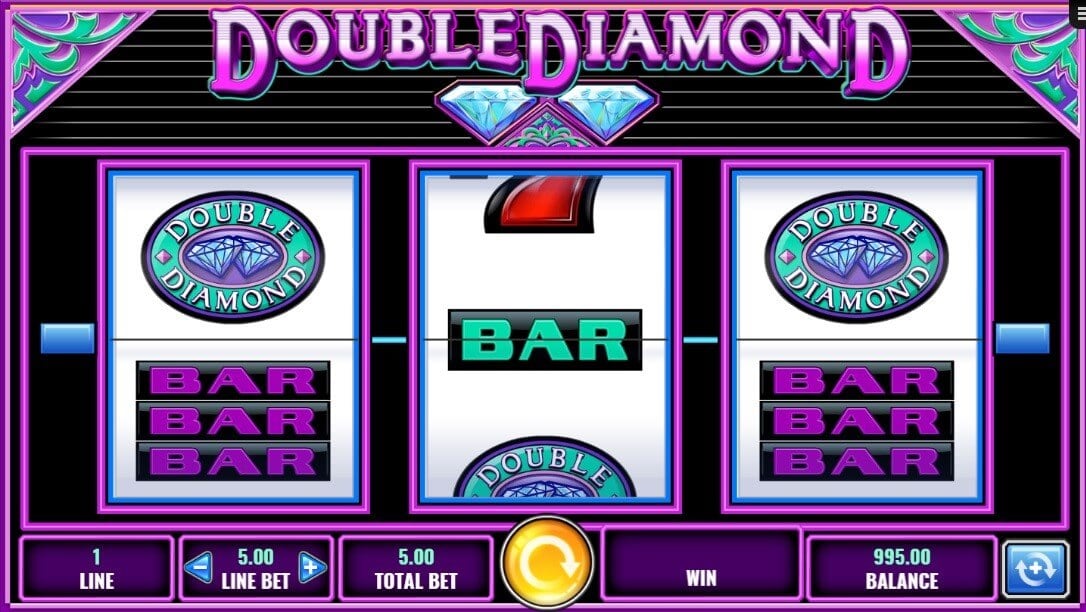 Try demo versions first
I always hop onto a free-play version of a game if it is available before real money gambling! Demo versions use free coins instead of USD and they are a fantastic way to see which casino games you like the most.
Regulate your spending
Typically for each online casino session, I set myself a spending limit. This gives me a firm boundary and makes sure that I don't lose more than I can afford. Simple money management techniques like this allow you to enjoy your favorite retro slots for longer.
Check metrics like RTP and Variance
The return to player percentage and variance of slots is important. The RTP is listed as a percentage and states how much you should expect to win back over a prolonged playing session.
This means the closer the percentage is to 100%, the more you win back. Volatility then denotes the frequency and volume of wins. For example, a game with low volatility may not give you a big win often, but you can expect frequent small wins.
Aim to choose classic slots with a high RTP that have a variance that suits your playing style. Either you are conservative and prefer low-variance games that pay small amounts often. Or you are a high roller and want the jackpot wins so prefer high variance games that pay infrequently, but have more chances of bigger payouts.
Summary
I understand the draw of classic slots because they stir up memories of pulling the handles of slot machines in arcades and casinos. There is also something endlessly endearing about the retro graphics, iconic symbols like the golden bell and cherries, and the loud and brash sound effects.
If you want a break from modern video slots, why not sign up to one of the online casinos like DraftKings, Golden Nugget, or BetMGM today and try out the demo versions of classic slots like Red White & Blue? You can then make use of their epic welcome offers and play for real money!