Gamble USA strives to improve your online gambling experience. We aim to help you play safely, make informed decisions when gambling, and increase your betting knowledge through our guides.
We adhere to strict editorial integrity; our content may contain links to products from our licensed & legal US partners.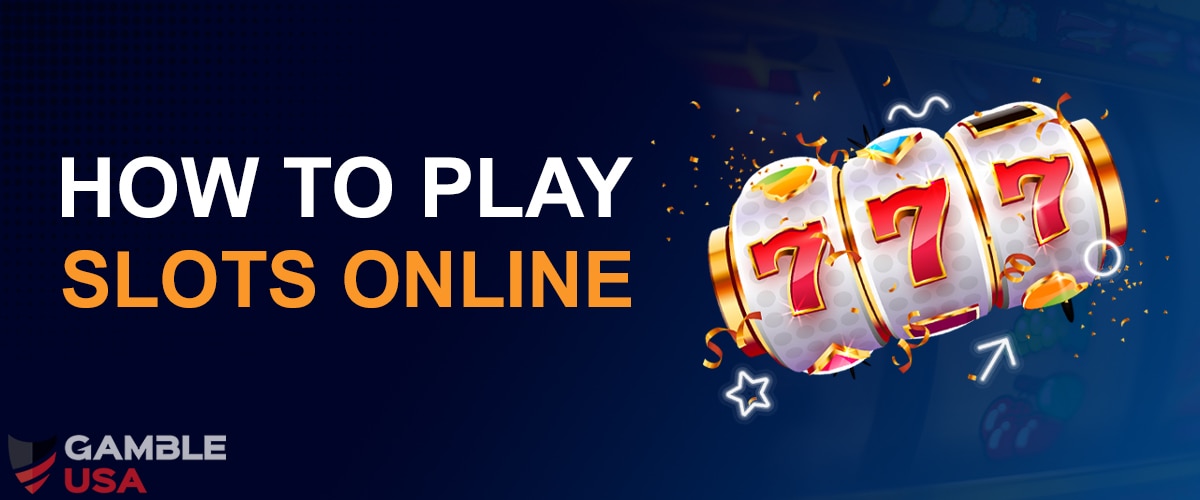 What's the first game that springs to mind when you think about online casinos? Slots! Slot machines are easily the most popular game genre at online casinos and there are thousands of different variants available. From simple classic slots with basic rules and retro graphics to amazing video slots that look more like video games and have tons of bonus rounds and extra features.
Slots are fun to play, incredibly easy to learn, and can also yield decent returns so if you want the best online casino experience, check out this complete beginner's guide on how to play slots online!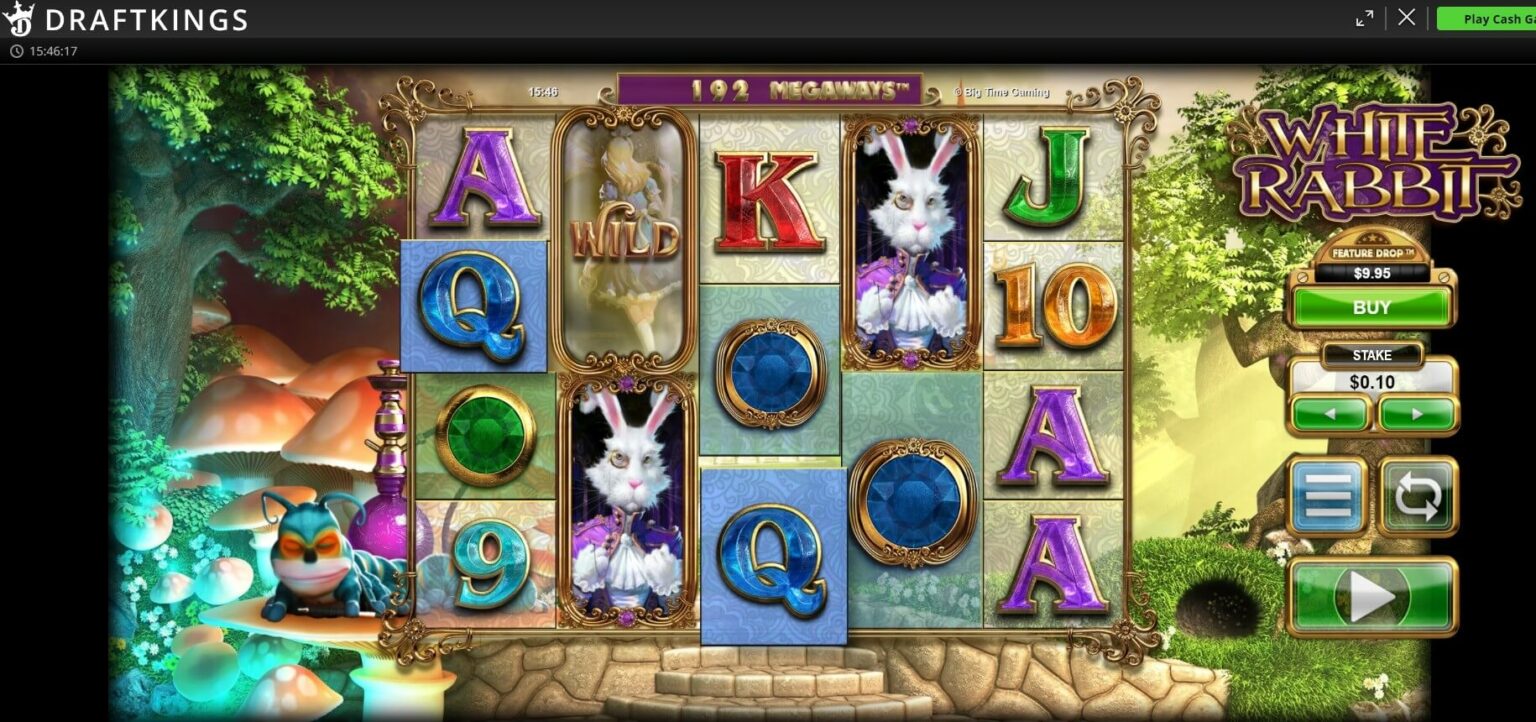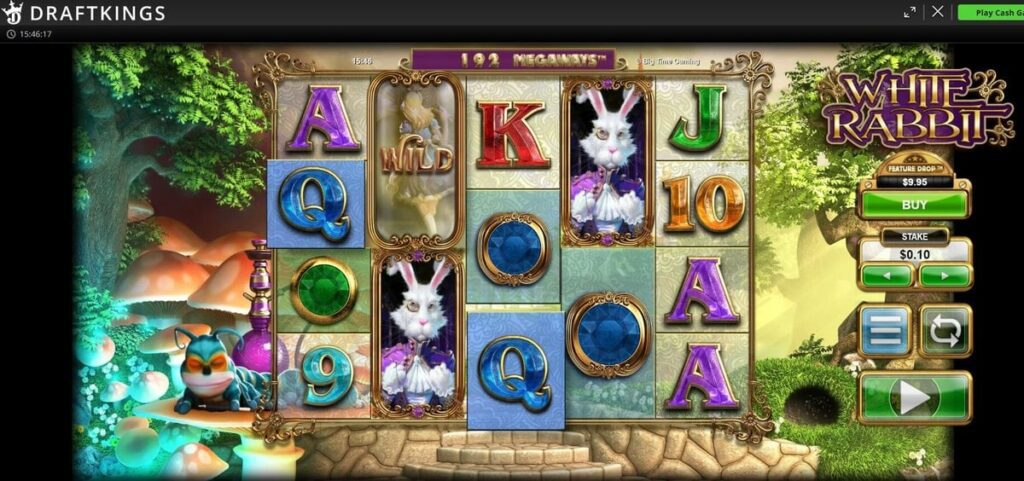 5-Step Guide to Playing Slots Online
So, where do we start? Well, you need a game plan!
A plan of action so you can jump right in and start spinning those reels. If you are a slot novice, I've devised a simple 5-step process you can follow below to easily find amazing slots and get playing.
Understand slot gameplay
Before I play any type of game I make sure I understand the rules and what I am actually doing! While most slot machines have different payouts, mechanics, and symbols, the underlying gameplay remains the same.
I explain specific features in detail below like RTP and pay tables, but the basic premise of slots is that you spin reels with symbols on to try and get a matching combination of the same symbols. If you match the symbols in the right order you win a relevant cash prize – easy. Read the sections later on for a more in-depth breakdown.
Find a suitable online casino
Next, you need somewhere to play slots! Choosing the right online casino is important and you should only ever play at a casino that is licensed for US customers. Gamble-USA has a heap of casino reviews and recommendations you can check out but some of my top choices include DraftKings, BetMGM, and Golden Nugget. Basically, you want to find a legal US casino that has plenty of online slot games and that is available in your state. We also have how-to guides for playing slots at specific casinos such as Caesars Palace.
Test demo versions of the slot machines
With your casino chosen, don't immediately jump in and start playing! First, check out demo versions of the games you want to play! This means you can find which slots you really enjoy or those that think give you the best chance of winning. Only when you are satisfied with the gameplay and slot mechanics should you proceed to step 4.
Register an account with the casino
If you have settled on a casino and have tried out their free games, now is the time to register an account. Just click the sign-up, register, or create an account button and complete the registration form. Most online casinos require that you enter personal details like name, D.O.B., address, and perhaps your SSN for verification. You may also need to verify your registration via an email link, SMS, or a 2-factor authentication app
Play the online slot machine for real money
Once your registration is complete it's time to log in to your account and make a deposit. Don't forget to claim any welcome offer the casino may have as this can include things like deposit bonuses or even free spins on online slots games. With your account funded, you can head to the games selection, find the slot category, and start playing the game for real money! Make sure you understand the individual game rules and always pay attention to your line bets and how much you are spending per spin.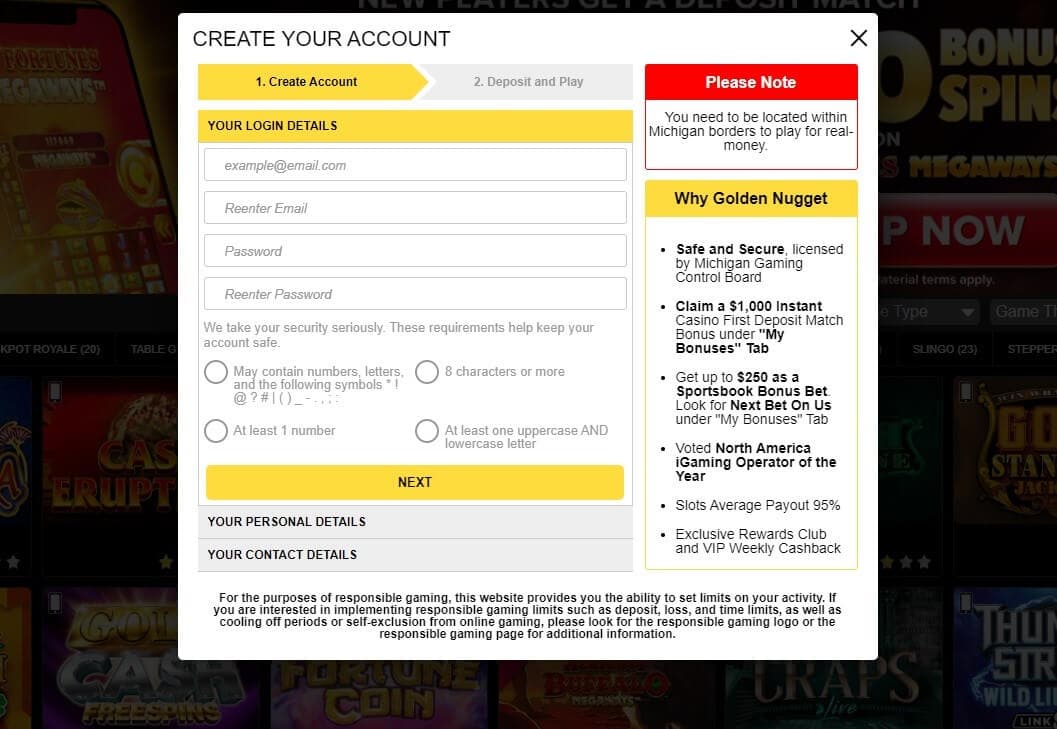 Understanding Slot Machines
We know that the basic rule of a slot machine is to match symbols on the reels. However, the gameplay of an online slot game is more involved than that and below I explain important mechanics and features that will affect your gaming experience. Throughout this section, I use the iconic Action Jack slot from IGT as my example and you can find this and similar games at casinos like DraftKings.
RTP
RTP = Return to Player
This is one of the first things you should check before selecting a slot to play. RTP represents the expected amount you should make back when playing a slot game for a prolonged period.
For example, Action Jack has an expected RTP of 94.35% (which is a little low!). This means that if I played with $1000, over time, I would be expected to get back $943.50 or make a loss of $56.50 which is also the house edge.
The industry average for RTP is 96.00% and you really want to play games with an RTP higher than this. In short – a higher RTP gives you a better chance of winning. You can usually find the RTP of a slot game in the game rules or pay table.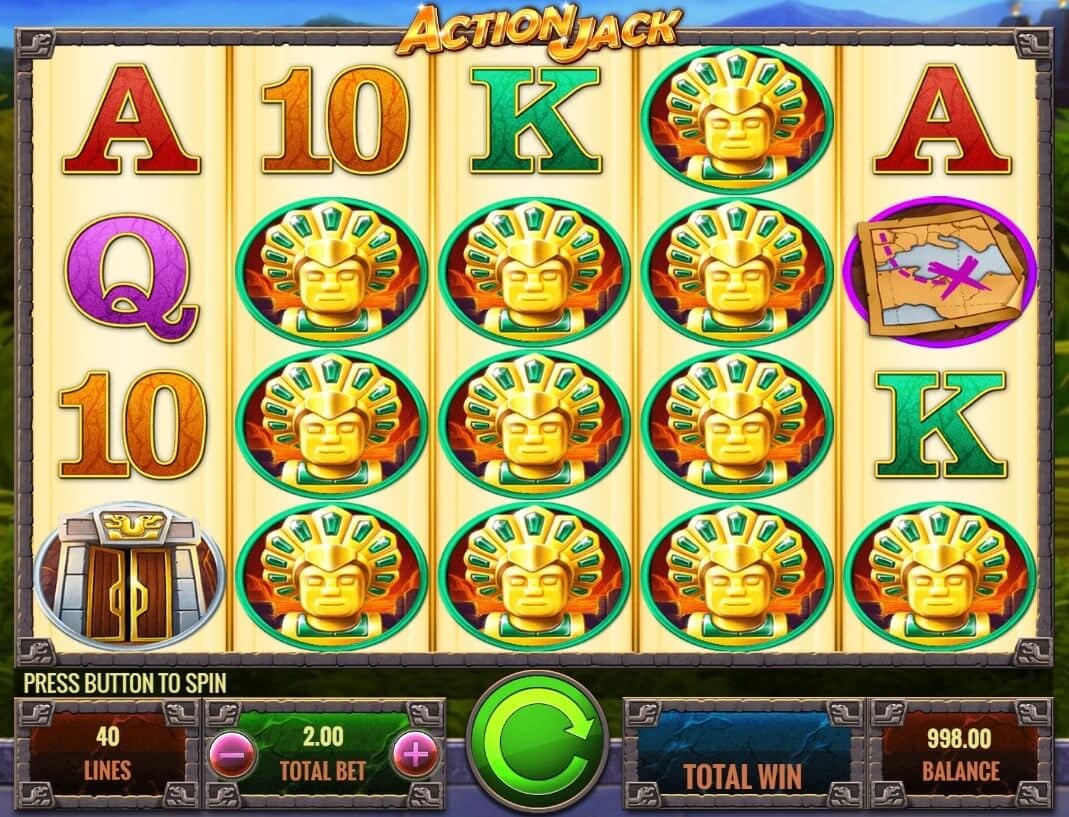 Volatility
Next to RTP, volatility is also important and this explains the expected win frequency and volume.
Low Volatility – These games payout often but in smaller amounts. Slot players who like to ere on the side of caution and play intelligently will go for High RTP and Low Volatility slots.
Medium Volatility – This is just a mix of both high and low and gives you average gameplay. Action Jack is considered medium volatility.
High Volatility – These games payout infrequently, but in larger amounts and you have a better chance of bigger wins. High rollers and those who want to hit the big payouts will favor high volatility slots.
Pay Table
The pay table traditionally explains the different symbols and their payouts. You can usually access this in-game by clicking on the rules button or something similar. Sometimes, game rules and the pay table are kept separate, but sometimes they are one and the same. In the pay table/rules, you can find explanations on:
The symbols and their payouts.
Special symbols like wilds and scatters.
Bonus rounds like free spins.
A graphical list of the paylines.
Other important game rules like RTP and max payout info.
The symbols can be shown with their payout in coins or dollars so pay attention to the wording underneath. For example, in the Action Jack pay table we can see that the figure represented is a line win multiple by your line bet.
If you find the payouts confusing, all slots will show your winning value once the reel has stopped spinning so there should be no confusion. But note that the pay table is often dynamic and the values will change based on your current bet value in-game.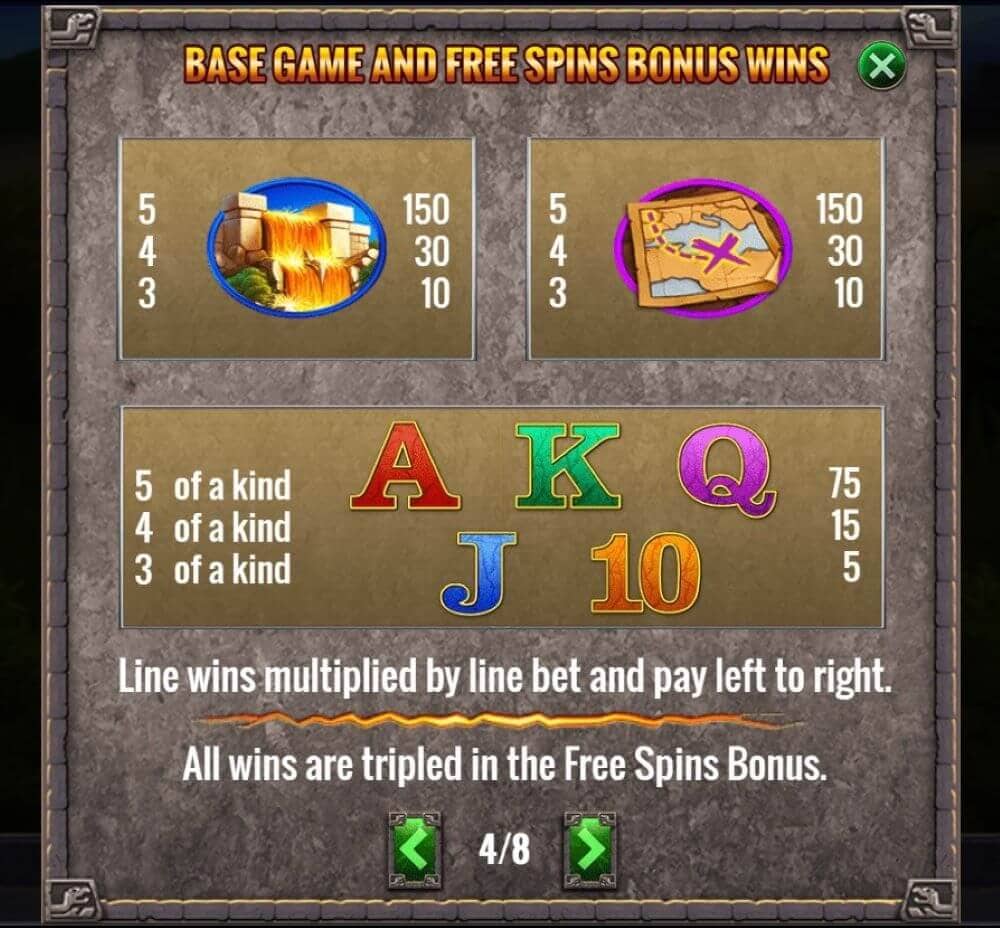 Bonus Symbols
Aside from the basic winning symbols, many slots have special features and bonus symbols. I advise familiarizing yourself with the four most common symbols as they will appear in some form in most games:
Wild symbol: A wild symbol typically substitutes for all other symbols in the pay table except other bonus symbols. Wilds may appear only on specific reels, and can also have their own payouts.
Scatter symbol: Scatter symbols don't typically substitute for anything but instead pay even if they are not on adjacent reels. They usually have their own payouts, and can often double as the bonus symbol to trigger free spins.
Bonus symbol: The bonus symbol can have a payout, but its main purpose is to trigger a bonus feature like free spins or some type of skill game.
Multiplier: Multipliers are used in various ways to boost your winnings. They can be used to multiply your total bet amount or your winning amount. Different games introduce and use multipliers in fun and inventive ways.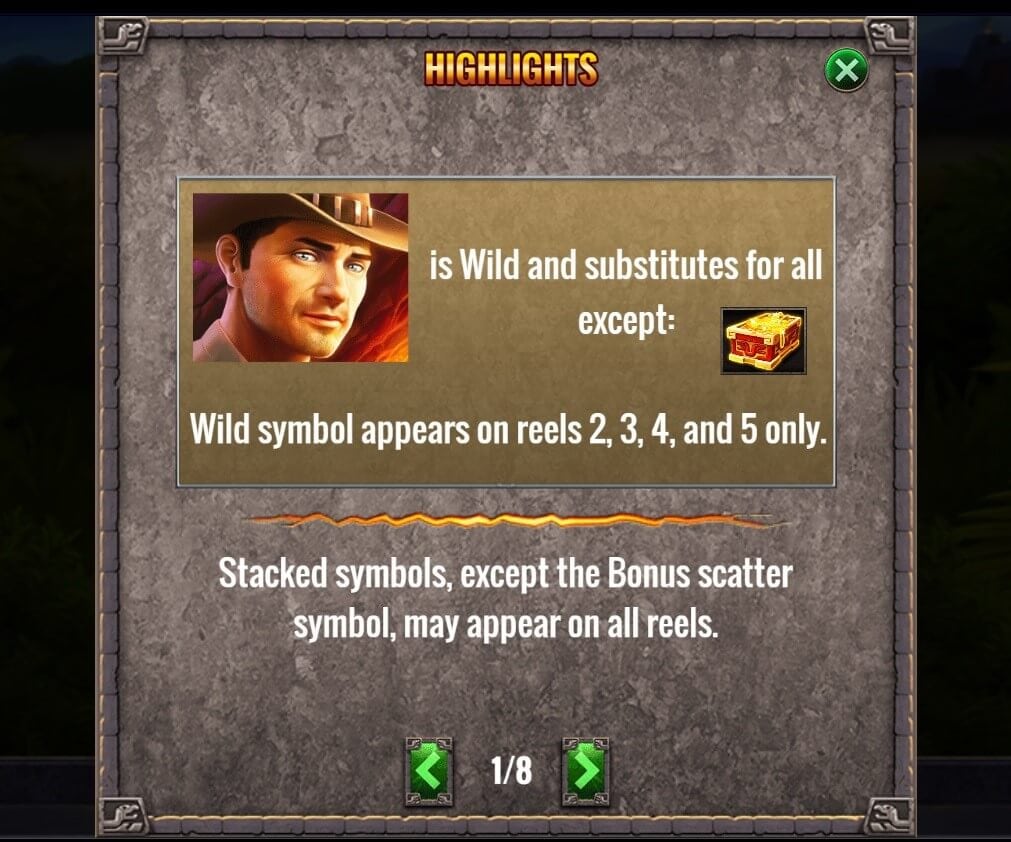 Bet mechanics
You need to understand simple bet mechanics too so you know how much you are spending. Most modern slots simply allow you to set a total bet value per spin – this keeps things easy.
Some games allow you to set a line bet value and the number of active paylines. This gets a little more complicated as your total bet value is usually the line bet value x the number of active paylines. For example, if you selected 10 paylines and a line bet value of 0.2, your total bet value would be $2.00 (0.2 x 10). Some games have set paylines but still give you the line bet option too.
In most instances, the total bet value is still shown regardless but it's important to be aware of the difference. Below we can see the Action Jack slot game again and this simply shows you the total bet value.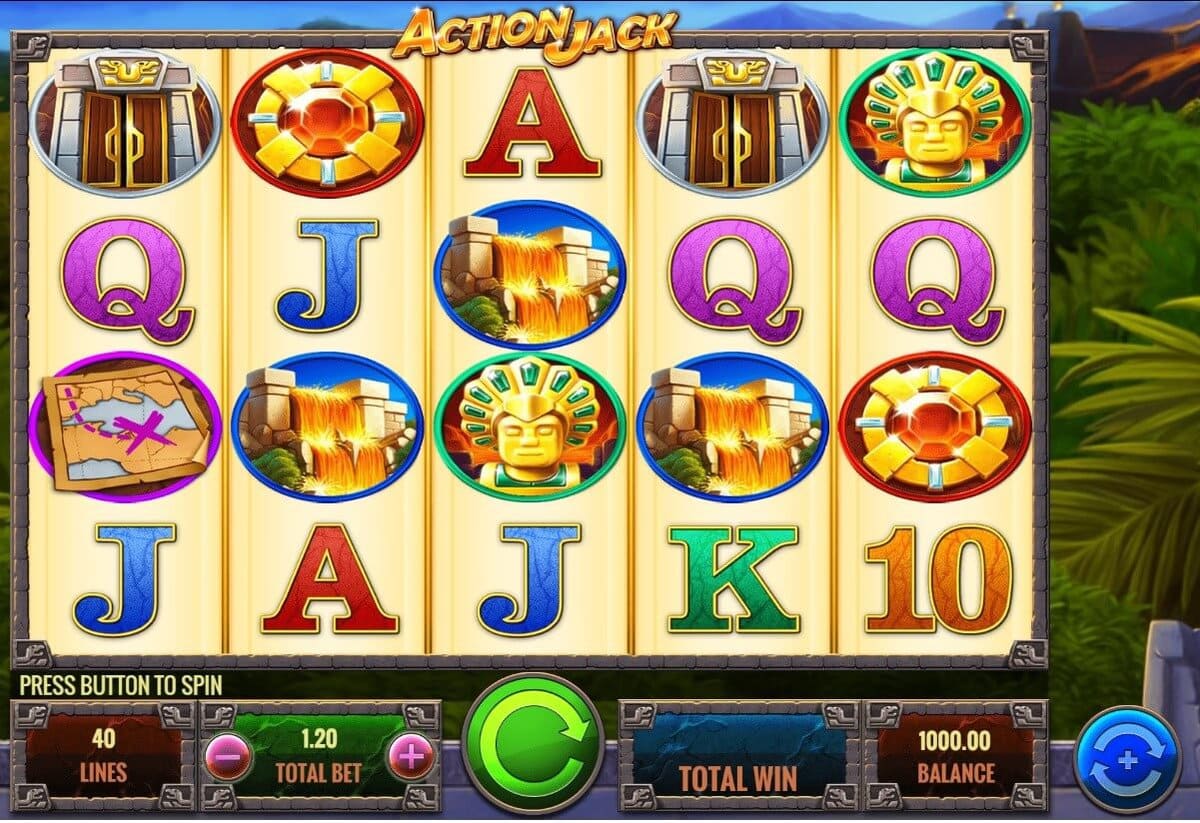 Paylines
A payline is a winning combination or winning line. Most slot machines have multiple pay lines or ways to win. You can usually find the different pay lines in the game rules or pay table of a slot game if it has a small number like 20. For example, Action Jack has 40 paylines that pay left to right only. Paylines typically pay in a set direction and for adjacent symbols only.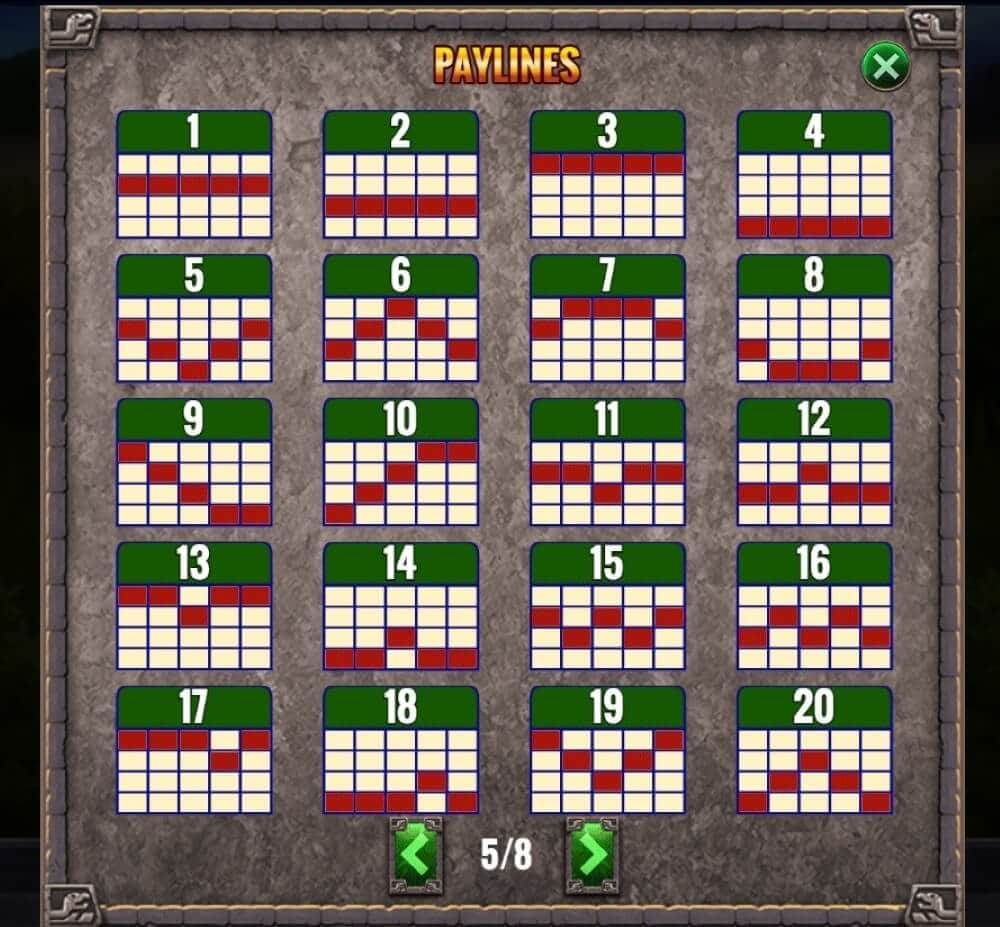 How to Choose the Best Slots Online?
I've told you how to play slots, and how they work, but what separates the good from the bad? To choose my games, I look for five key features:
Software developers: Some software developers are trash and are known for not paying out on jackpots or having dubious practices. Only stick with slots from reputable developers like IGT, Microgaming,

NetEnt

, Pragmatic Play, and Big Time Gaming.
Theme: Next comes a little personal preference! What type of slot do you actually want to play? Maybe you're a sports fan and want a basketball slot. Or perhaps you love history and want an ancient Egyptian slot. Always pick a slot you will enjoy from a thematic perspective!
Graphics and music: I typically check out the graphics and musical soundtrack of slots too. An epic soundtrack can help enhance your experience and give immersion, while amazing artwork and 3D renderings give you more of a cool video game vibe.
RTP and volatility: If you want to win more, consider the RTP and only go with games that have an RTP of 97.00% or higher! Also, think about volatility and if you prefer to get consistent wins, or try for the big payouts.
Game features: The game should be fun too right? Of course! To that end, I usually have a quick check of the rules and pay table to see what fun bonus rounds and special symbols there are to keep me interested and spice things up such as novel Megaways slots or the simplistic gameplay found in LuckyTap machines.
Our Recommendations
Blood Suckers is a simple but fun slot from NetEnt and is all about vampires and the occult. It has spooky music and brilliant reel animations and is certainly one of the better-themed games. Its main attraction has to be the 98% RTP but it has some cool features too like free spins and various win multipliers to really boost your potential payouts.
88 Fortunes from Scientific Games is one of the best oriental-themed slots available and it is bursting with golden treasures and Asian iconography. This is all brought together by the classic music. It looks fantastic and with 243 ways to win, you can get some consistent payouts. There is also a progressive jackpot version of this game at platforms like DraftKings and it usually has a huge prize pool.
Bonanza from Big Time Gaming makes our list due to the fun gameplay and the non-standard elements it has. The theme is all about mining and gold and this is represented by the rocky background and gem symbols. It has a cascading reel feature where new symbols drop into play after a winning combo, and if you get four gold bars which are the scatter symbols, you win 12 free spins!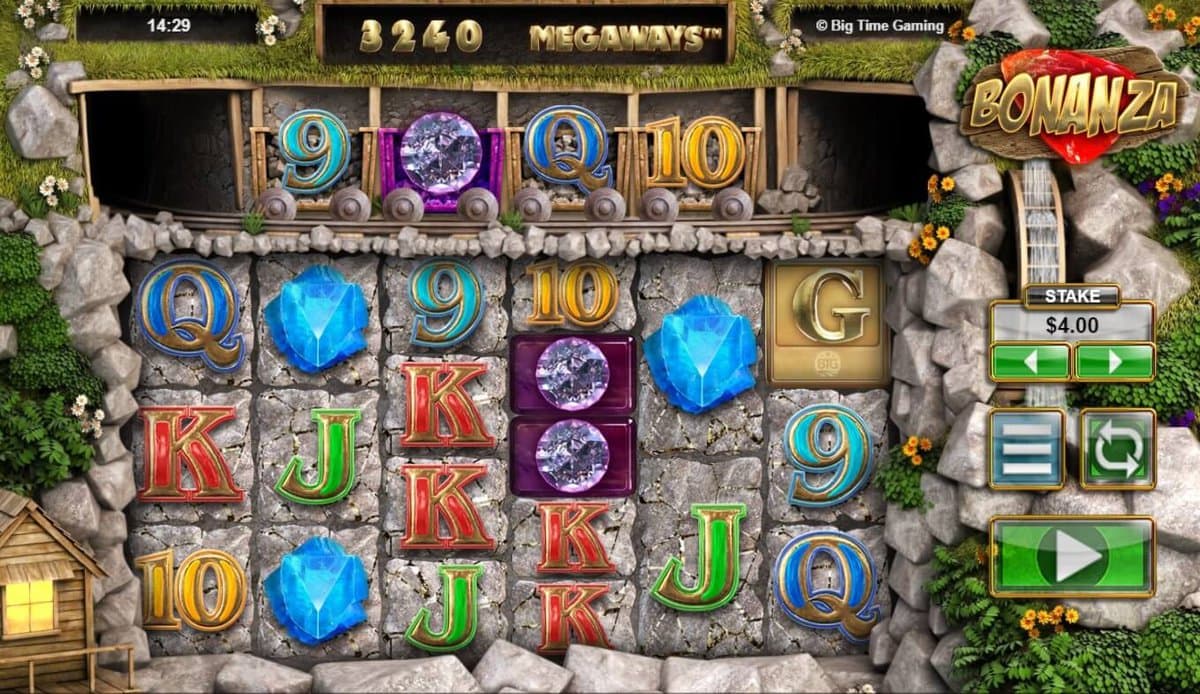 IGT has some classic slots and Cleopatra is one of the best Egyptian-themed casino games available. In the background, you can see snippets of ancient tombs and the different symbols representing ancient Egypt like scarab beetles and hieroglyphics. With 20 paylines and an RTP of 95.02%, this game gives you plenty of chances to win real money and if you get 3 or more bonus symbols you win 15 free spins.
If you enjoy slot machines from brick-and-mortar casinos then Triple Diamond is a great starter. This slot machine emulates traditional fruit machines and IGT has created a classic, complete with fruit machine symbols and retro sound effects. You can select up to 9 paylines and don't worry about complicated gameplay – you just need 3 of the same symbol to win.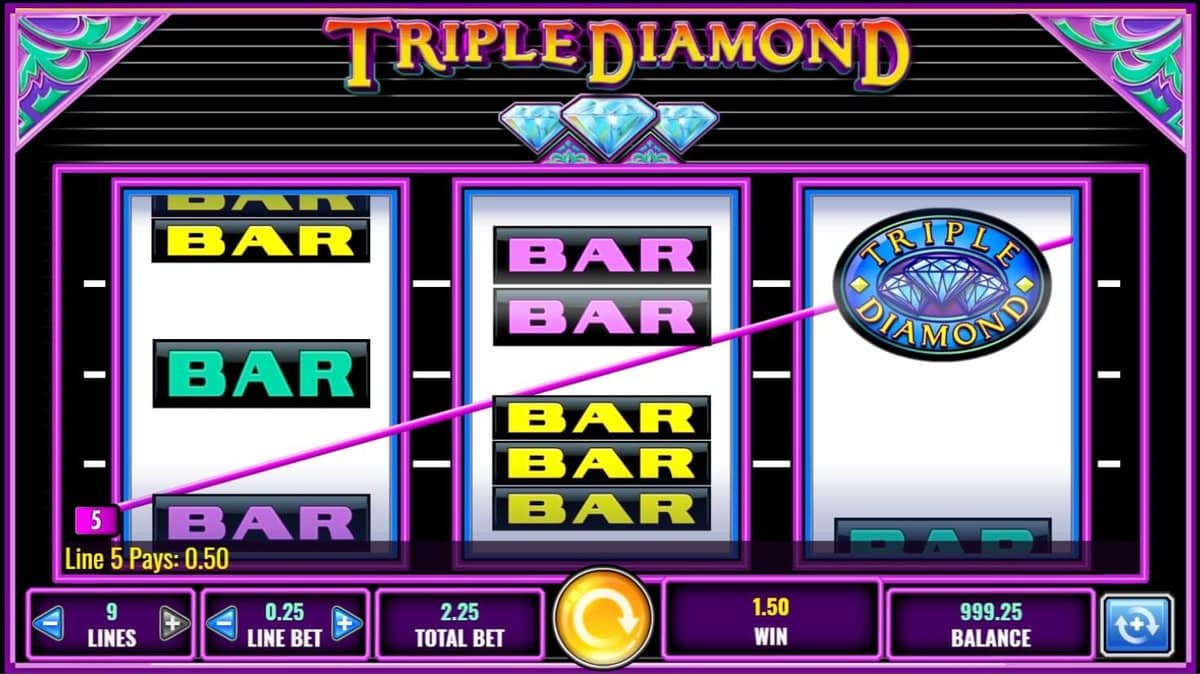 Tips & Tricks to Playing Slots Online
Although you can't affect the outcome of the reel spins when playing slot games you can play smart! There are certain things I always do or look for when playing slots at an online casino and I have compiled these into five simple tips below:
Higher RTP = Higher Chance of Winning
The simplest trick to live by when playing slot games is that a higher RTP theoretically gives you a better chance of winning. This means a smaller house edge, and over time, you should get back more of your initial money.
Check the volatility
As you learned above, volatility denotes win volume and frequency. If you want to play safe and win consistently, low-variance slots are the way to go. Alternatively, if you want big payouts and feel lucky, high-variance slots suit your playstyle.
Use smaller bet amounts
It's incredibly tempting to set the bet value on slots to the max in the hope you get a mint payout but this is the quickest way to burn through your funds. Instead, play conservatively and use smaller bet amounts. This gives you more fun, makes your money last longer, and also lets the RTP pan out.
Limit your playing sessions
When you get in the zone playing slots, time can disappear. I've easily played for long stretches without realizing due to how exciting and immersive the games are. Don't let this happen! Zoning out and playing for too long is a surefire way to spend too much money. Set yourself playing session limits and set an alarm on your phone so you know when to pack up!
Utilize bonus money and free spins
Bonus money and free spins are there to be spent right? So use them! Don't let your promotions go to waste as online casinos like DraftKings dish out some pretty hefty bonus cash. You can use this money to play slots in the hope to hit an immense jackpot prize.
How to Win at Online Slots?
I can't give you a watertight strategy so you always win when playing online slots. However, I can share the typical thought process I go through when I want to smash an online slot game session to maximize my chances of winning.
First, I check if I have any promotions or bonus money left to use so I know which online casino to play at. I then look up the highest RTP slots for that specific online casino to narrow down my game choices.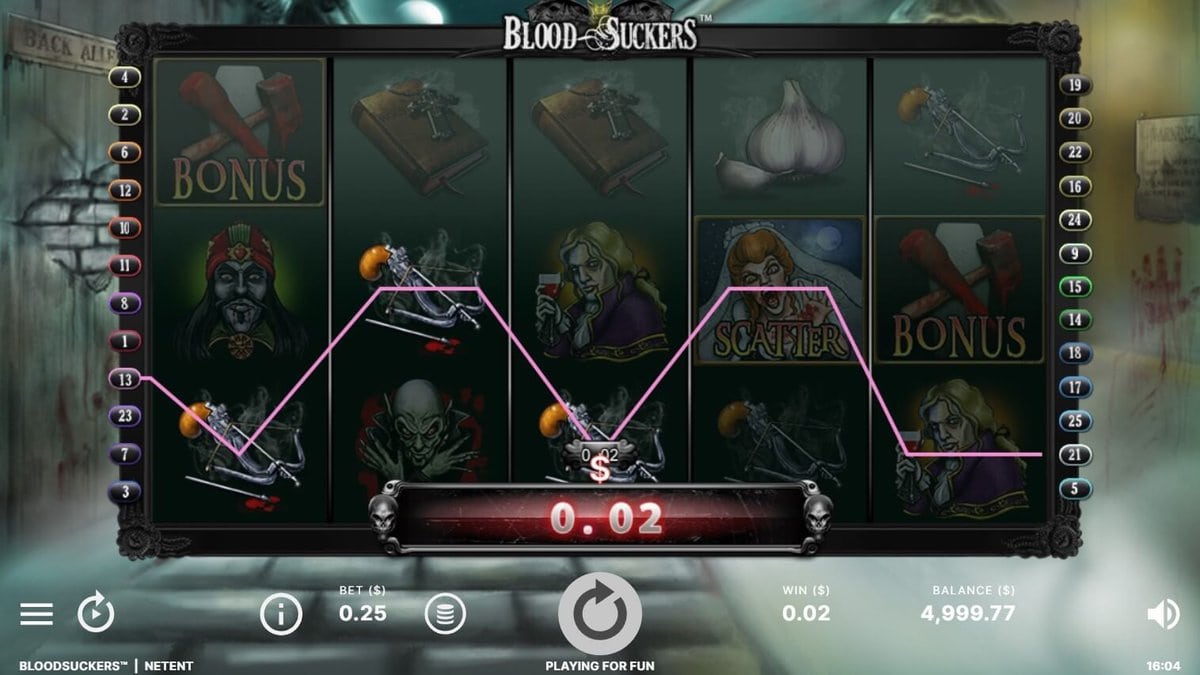 With a list of maybe 5 games, I then consider the volatility. If I'm feeling conservative and want to get consistent small wins and turn bonus funds into real money wins, I go for a low-volatility game like Blood Suckers. However, if I'm feeling courageous and want to hit those big wins, I go for a high-volatility game like White Rabbit Megaways.
With the methodical thought process and careful game selection you can play intelligently and not just throw your money away on any random slot game!
Online vs Land-Based Slots
If you're thinking of heading to your local casino to play online slots I urge you to reconsider. There are some key differences between online slots and land-based slots – the main one is that typically the RTP of online slot machines is higher which means you have a greater chance of winning.
| ⭐Feature | 🎰Online Slots | 🏛️Land-Based Slots |
| --- | --- | --- |
| 💯RTP | Average 95%+ | Average 75-94%+ |
| 🖥️Demo Play | ✅Yes | ✅Yes |
| 🌐Availability | 1000s of different titles | Limited based on casino floor space |
| 🍒Jackpots | ✅Yes | ✅Yes |
| 🆓Free Spins | ✅Yes | ✅Yes |
| 🎁Bonus Rounds | ✅Yes | ✅Yes |
| 💵Deposit bonuses | ✅Yes | ❌No |
Real-Money Slots vs Free Slots
Did you know that many casinos give you demo versions of games or free slots? I get this sounds unappealing, but I ALWAYS use free play slots first before spending money! What better way to try a slot machine than to see if you enjoy it and to get used to the game mechanics and pay table?
If you want to make the most of your money, I urge you to use free games first. DraftKings, for example, has demo versions of most of its slots. All you have to do is hover over the thumbnail of the game and there should be a "demo" button – click it to play the slot machine for free! These games use virtual currency or coins instead of your deposit money.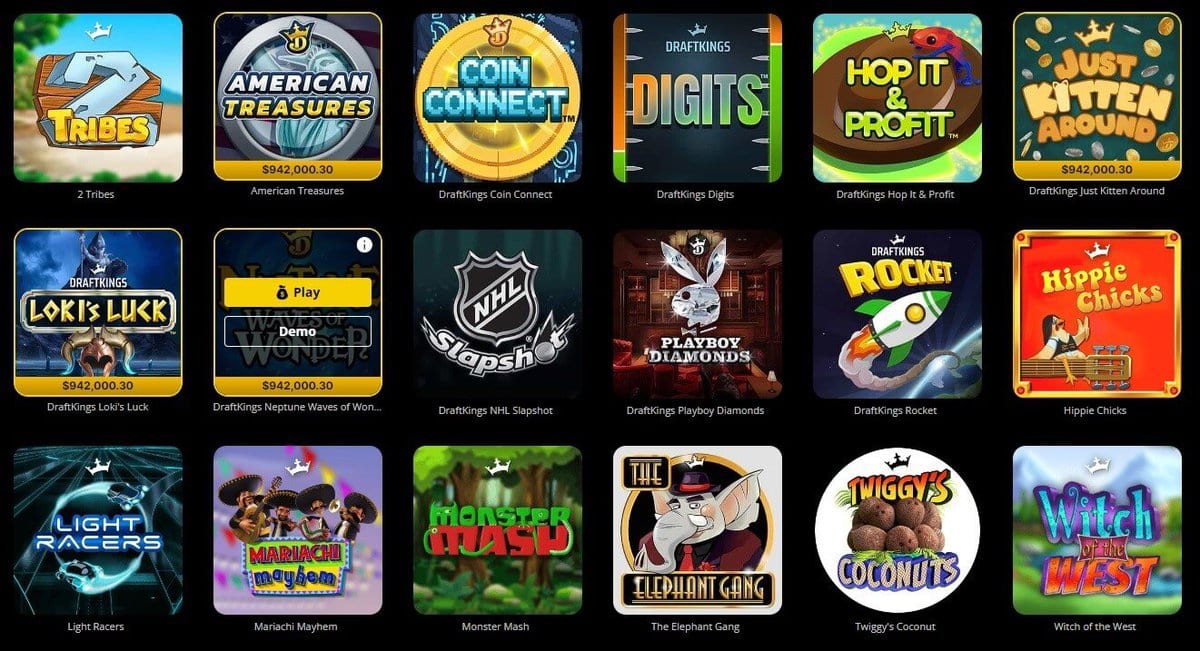 Final Thoughts
If I could only play one type of game at online casinos for the rest of my life it would be online slots! These games are the closest you can get to video games in the gambling world and if you want flashy graphics, epic animations, and fun gameplay mechanics, look no further!
With thousands of slot machine variants and themes to choose from – from ancient Egypt and mobsters to underwater adventures and pirates there is a slot game for everyone. I hope your head is ready to burst with slot info so the next step now is to register at one of our recommended online casinos like DraftKings or BetMGM and start playing!
FAQs
How do slots work online?
Video slots use the same layout and design as physical slot machines but there is an RNG (random number generator) algorithm that determines the outcome of each reel spin. You can play online slots at multiple US online casinos like DraftKings, Golden Nugget, FanDuel Casino, and BetMGM.
What are the best slots to play?
Slot machines with a higher RTP give you a greater chance of winning so online slot games like Blood Suckers (98.00%), Medusa Megaways (97.63%), and White Rabbit (97.24%) can be considered the best to play.
How to play and win online slot games?
You must first register with an online casino like Borgata that offers real money slots. With an account registered, make a deposit to your account and find the slots section on the website. You can then select a game you want to play, choose your spin value and start spinning!
Is there a strategy for winning online slots?
Online slot machines are random so there is no way to affect the outcome of the spins. However, you can play slots with a higher RTP as this should theoretically give you a better chance of winning. Ideally, aim for games with an RTP of 96.00% or higher.
Can I play online slots for real money?
Oh yes! All you have to do is register at a real money online casino that is legal in the US like BetMGM, DraftKings, or Unibet Casino. Provided you have deposited money and chosen the real money versions of the games - not the demo mode, you can win cash prizes and even immense progressive jackpots!