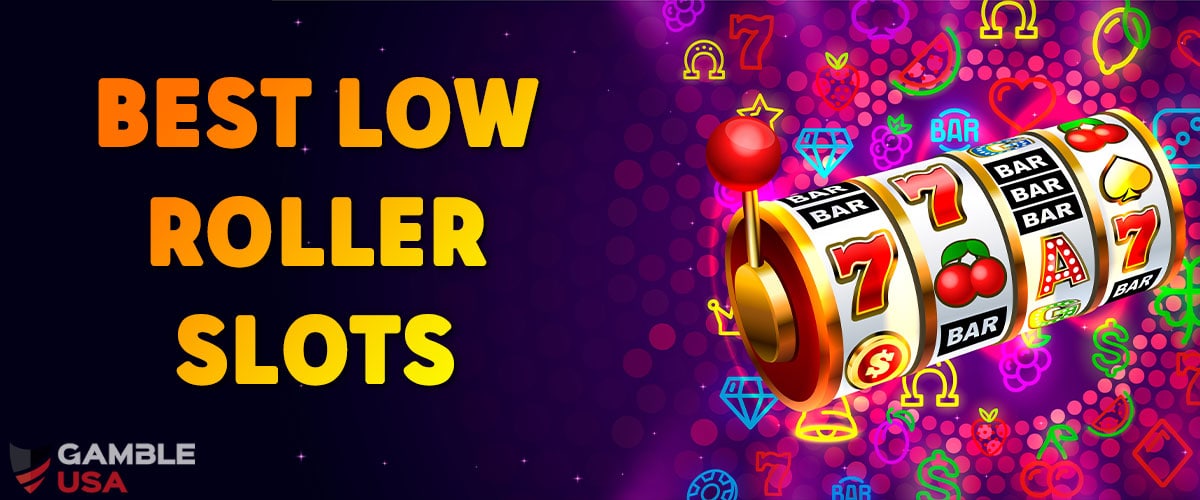 Las Vegas, Nevada, remains one of the main gaming hubs in the US for slot players, but Vegas low-roller players can also explore an ocean of games online.
If you see yourself as a low-stakes slot player, you should consider a few things to help you pick a game that will be in line with your manner of play.
Without further ado, we'll give you the relevant details to get you started on Las Vegas-style and more modern slots suited for low-roller play.
What Slot Machines Are Suited for Low Rollers?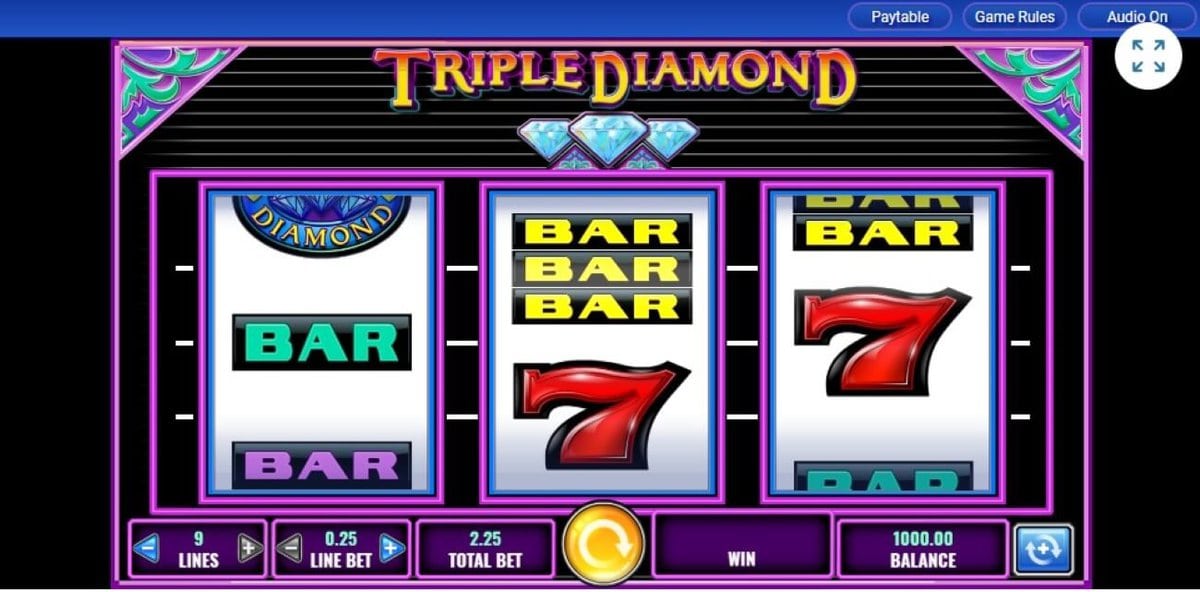 A low-roller slot machine can be considered any slot where you can bet with pennies on the dollar rather than spending a steep minimum bet every time you spin the reels. It's a widespread misconception that low-stakes slot games deliver limited and low payouts. While to some extent this is true, there are countless examples of players who have won sizable prizes and jackpots playing low-budget games.
Modern casino gaming solution providers (software providers) have churned out thousands of titles, building on classic three-reel mechanisms while also introducing original concepts. You can distinguish between several different slot sub-categories based on the game's programmed features, grid, betting limits, and gameplay mechanism.
Penny slots – Penny slots and low-roller slots are often used interchangeably, but there is a slight difference between the two. The former represents a sub-category of low-stakes slots and provides the lowest betting limits, where the minimum for each spin is worth

1 cent

to 10 cents (penny) per minimum bet. Low-roller games, on the other hand, usually start at $0.1/$0.2 and up.
Classic low-roller slot games – Most classic slot games have all the hallmarks of more innovative online games but have retained their classic touch. Classic low-roller slot games usually feature a 3×3 grid with classic fruit themes and are often suited for low-stakes players. In contrast, modern video slot games have more enhanced designs, interactive graphics, extra features, tweaked payout mechanisms, original reel setups, and other novelties.
Low-roller jackpot machines – Almost every slot, even low-limit games, has a programmed maximum payout i.e. in-game jackpot machines. The jackpot can be worth anywhere from 100x your bet to up to 20,000x your bet or more.
Low-roller Megaways slots – Some titles have a fixed number of ways to win i.e. paylines or winning combinations, and some have a lot more. And by a 'lot', we mean over 100,000, which is characteristic only of Megaways slot titles. Depending on the game, the Megaways slot can have as low as 243 pay lines and as many as 117,649 hit combinations.
5 Best Low Roller Online Slots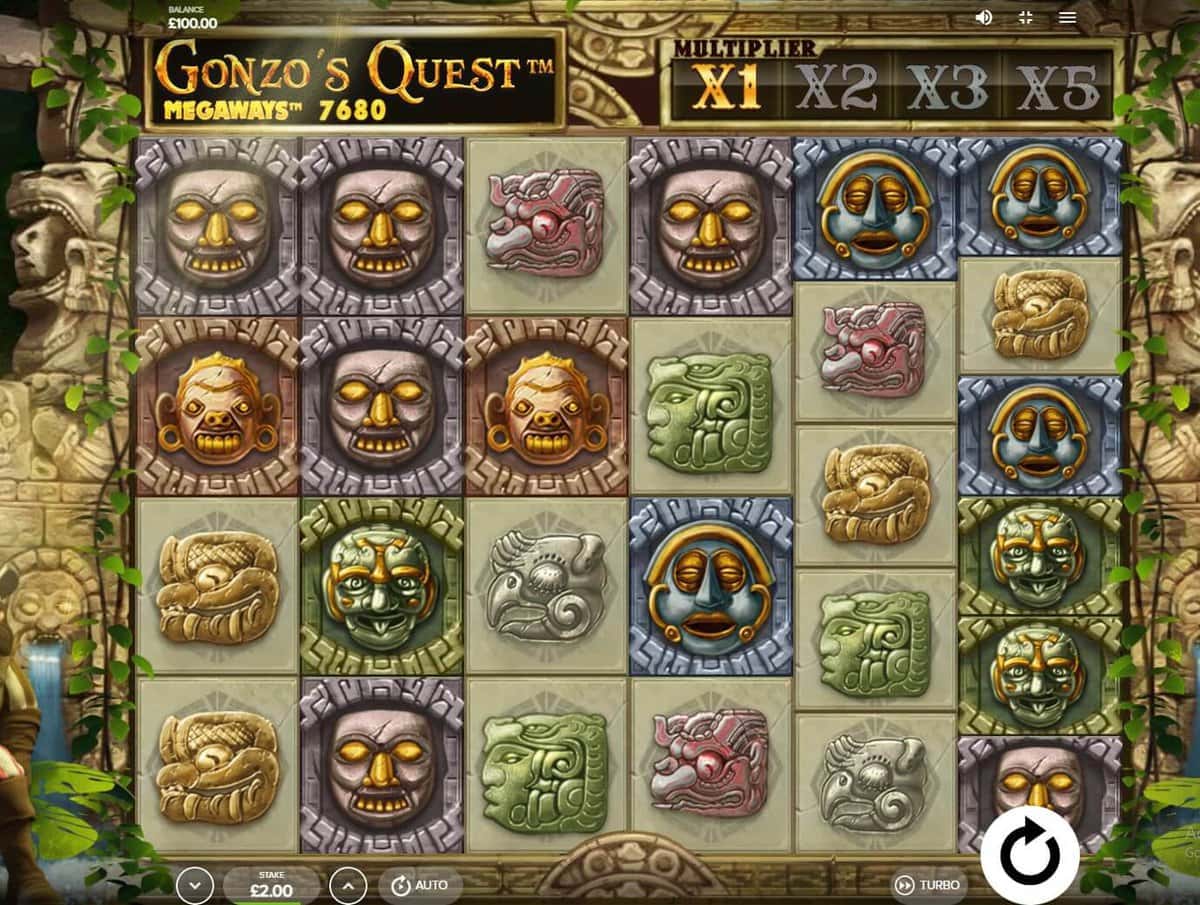 It is almost impossible to find a low-roller slot machine with a suitable hit frequency rate, RTP, volatility, and betting limits. There will always be a small imbalance between these components, where, for example, the volatility and max. bet size may tilt slightly in favor of high-rollers. But there are several telltale signs by which you can always tell if the game is designed for low-budget players. Here are our top 5 recommendations for such players.
🥇Gonzo's Quest Megaways
A classic example of a Megaways low-roller slot, Gonzo's Quest Megaways has a minimum bet of $0.10 and a maximum possible payout of 21,000x your bet. The volatility is high, so you should expect a level of risk every time you spin the reels. The game features win multipliers and a hit frequency of 41.10%, which can add value in the long run.
🥈Book of Dead
Another hit slot, Book of Dead allows you to start your sessions with as little as $0.1. What makes this popular game suitable for low-stake slot seekers, apart from the minimum bet, are its 96.21% RTP and in-game free spins. The volatility, however, is on the high side, so multiple losses in a row should not come as a surprise.
🥉Fire Joker
With a traditional 3×3 grid and classic symbols like a Bar, a joker, and fruit signs, alongside a low stake that starts at $0.05 per spin, Play'n GO's Fire Joker is the ultimate low-roller video slot. The slot's return rate (RTP) is 96.15% and includes bonus rounds with its Flaming Re-spins and Wheel of Multipliers. The volatility is scaled down to medium, making for a solid balance between payout frequency and size.
🎖️Piggy Riches
A 5-reel game with just 15 paylines, NetEnt's Piggy Riches has been a go-to slot for myriads of low-roller players who love video slots. With a minimum stake size of just $0.15, medium volatility, and 96.4% RTP, it makes an excellent choice for low rollers.
🏅Mega Moolah
Microgaming's Mega Moolah is a perfect example of a progressive jackpot slot tailored for low rollers. Perhaps the only aspect that makes this slot slightly inconvenient for low-stakes spinners is its relatively low RTP of 88.12%. Other than that, the low volatility, $0.25 minimum stake, and the 46%-47% hit frequency range line up with the standards for low-budget play.
Low Roller Slot Machines Tips & Strategies
While you might think you wouldn't require any special strategy or skill to play slots, you'd be wrong. Every seasoned real money player knows gambling requires even a basic strategy, like setting up a budget. Depending on your method of play, you should look for games to match your playstyle.
Set a budget – Playing slots is exciting but repetitive work. The sessions can take hours, so it's best to manage your funds accordingly.
Consider the Betting Limits – An adequate minimum betting limit is the benchmark for low-stakes play. When you pick a game, see that it offers an agreeable starting bet amount, which should be in the range of $0.01 to $0.5.
High Hit Frequency – Hit frequency is a variable that determines how frequently the slot will land a winning combination. For example, a game with a 20% hit frequency will land a win at about every 5 spins.
Mind the Volatility and RTP – Volatility, or variance, indicates the risk level of every bet on a given slot. Low-to-medium volatility games usually pay more frequently, while high-variance systems pay sparsely but with higher payouts.
Look for Bonuses – You can add more value to your sessions or boost your playing budget by claiming a free spins casino bonus. Alternatively, you can opt for a low-roller slot where you can either trigger or buy a free spins/bonus round.
Exercise moderation – Suffice it to say, you should not let emotion get the better of you. Many players, in the heat of gaming, allow themselves to fly off the handle and bet impulsively.
Watch instructive content – You can watch instructive videos on YouTube to find relevant information. For instance, you can visit the YouTube channel of Vegas Low Roller or related channels to learn about how to approach low-limit slots. You can also browse the comments sections, where you can always pick up a bit of useful advice.
Play demo – Play original versions of the game demo in-browser or on your smartphone, but make sure to avoid sites that use cookies and aggressive marketing campaigns to push ads related to your activity. Instead, try to find the slot at a licensed casino site or on the slot developer's official website, if possible.
Low Roller vs High Roller Slots
Understanding what constitutes a low-roller slot allows you to easily distinguish it from high-roller games. We will sum up the key differences between the two below.
High-stakes slot games – High roller slots typically include large progressive jackpots, although it is also common to find jackpots in low-limit games. Additionally, being tailored for high-stakes spinners, high-priced slots provide extended betting limits and often come with exclusive features, reel designs, and side games. High-roller slots also indicate higher risk and typically have high or extra-high volatility systems.
Low-stakes slot games – While high and low-roller games share many commonalities, you can easily tell one from another by how different components are calibrated. Low-stake games often feature low-to-medium volatility and usually have a betting range of $0.10-$0.5 for the minimum bet and $1/$2-$10/20 for the maximum. A higher hit frequency (40% or over) is another trademark of low-roller games.
Play The Best Low Roller Slots At These Minimum Deposit Casinos!
Innovative slot developers have crafted original slot content with versatile payout systems, features, symbols, and payline combinations. With the right tactic, mindset, and amount of luck, these games open up a lot of opportunities to win big. The only thing left for you to do is to join the right minimum deposit casino, and we already have a few options in mind.
Deposit $5, $10, or grab a no minimum deposit slot bonus to play low roller slots and who knows, you might even get 1000x your bet or more!