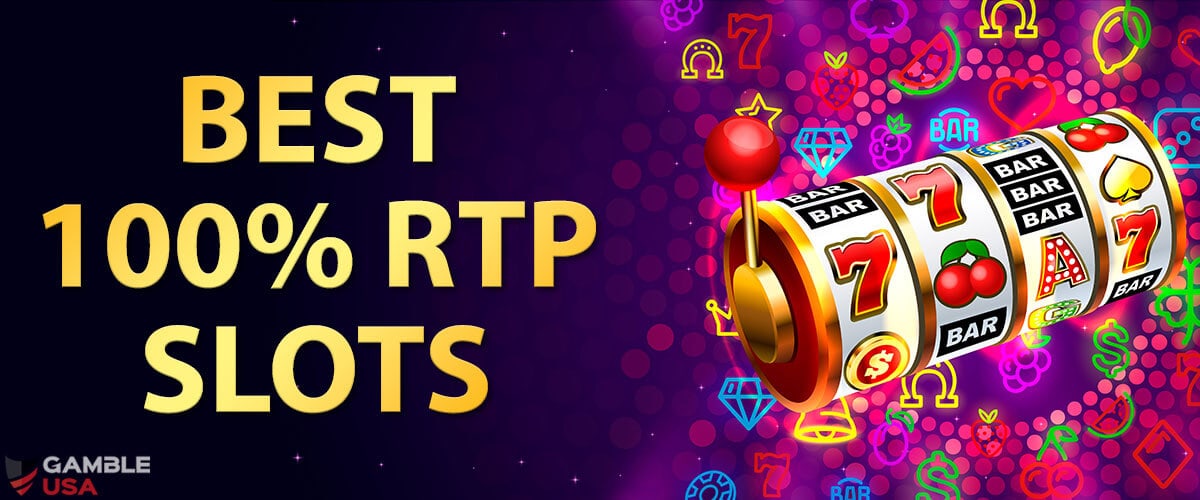 If you're a fan of online slots, you know that finding a game with Return to Player (RTP) percentage can make all of the difference. A high RTP means you have a better chance of winning, and who doesn't love a big win?
In this article, we'll be taking a closer look at the top 5 online slot games with a 100% RTP. These games will surely provide you with an incredible gaming experience, whether you are new to slots or a seasoned player. Let's dive into the world of 100% RTP slots and explore their features!
| 🎰Slot | 🧑‍💻Provider | 💯RTP | 🏠House Edge |
| --- | --- | --- | --- |
| 🥇1. Goblin's Cave | Playtech | 99.32% | 0.68% |
| 🥈2. Ugga Bugga | Playtech | 99.17% | 0.83% |
| 🥉3. Fruity Beats Xtreme | Spinmatic | 99.08% | 0.92% |
| 🎖️4. Ocean Princess | Playtech | 99.07% | 0.93% |
| 🏅5. Mega Joker | NetEnt | 99% | 1% |
Online Casinos With 100% RTP Slots
Do 100% RTP Slots Exist?
100% RTP slots do not exist. It doesn't make sense for a developer to create a game that makes no money. However, there are 99% RTP slots, such as Book of 99 (Relax Gaming), Mega Joker (NetEnt), and Tropic Reels (Playtech). The highest RTP slot game on the market is Goblin's Cave, produced by Playtech, which has a crazy high 99.32% RTP.
What Does RTP in Slots Mean?
RTP stands for Return to Player and is calculated as a percentage. It means that for every $1 you bet, you can expect to receive the RTP percentage back in winnings. A 100% RTP slot means that you are expected to break even and lose no money in the long run. However, results can vary significantly over single spins and even sessions. This is because the RTP is calculated over millions of spins and is therefore considered theoretical. If you play any slot game long enough, your win rate will eventually coincide with the game's RTP.
Best 100% RTP Slots & Casino Games
While there are no slots with a 100% RTP, we have picked 3 slots with 99% + RTP and 2 video poker games which are the highest-paying online casino games on the market. All of these games are not only fun to play but give you an incredible shot at emerging a winner!
1. 🥇Goblin's Cave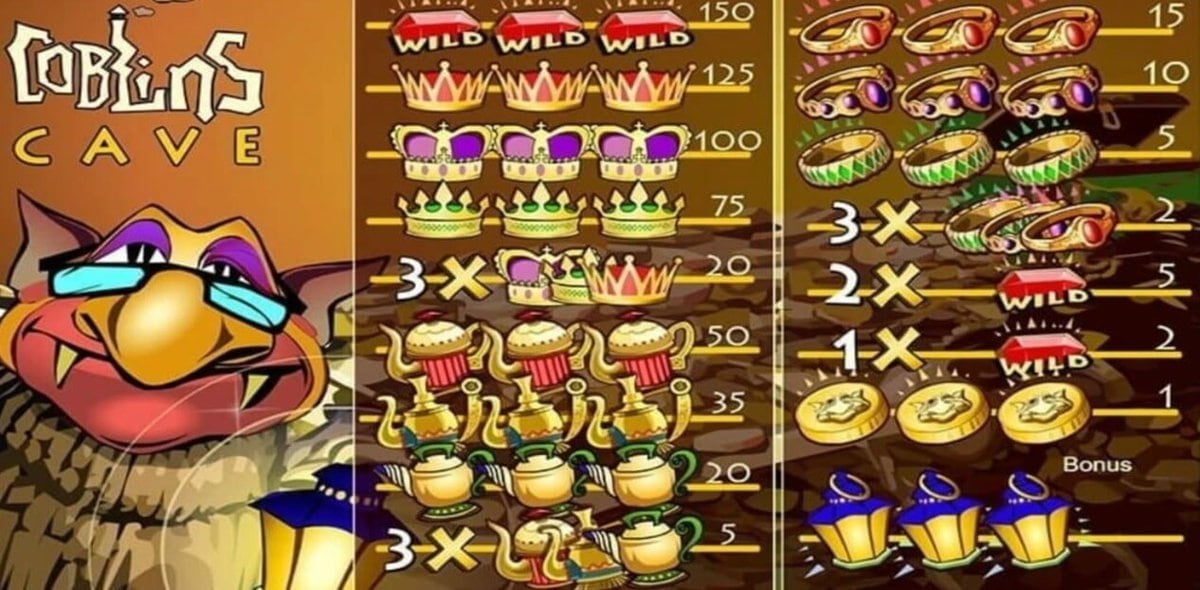 Provider: Playtech
Reels: 3
Paylines: 3
RTP: 99.32%
Goblin's Cave is the highest RTP online slot in the world! The game is a basic and fast-paced 3-reel slot. You are transported to a cave filled with gold and treasure. The goblin spins the wheel and helps you accumulate riches. The game features a wild symbol (the ruby) and a fun bonus game. When you hit 3 lanterns you get to open one of 11 treasure boxes and claim an instant win. Goblin's Cave does not have any jackpots, and the graphics are low-budget. However, the incredible RTP and the fun little theme more than make up for the slot's shortcomings.
2. 🥈Ugga Bugga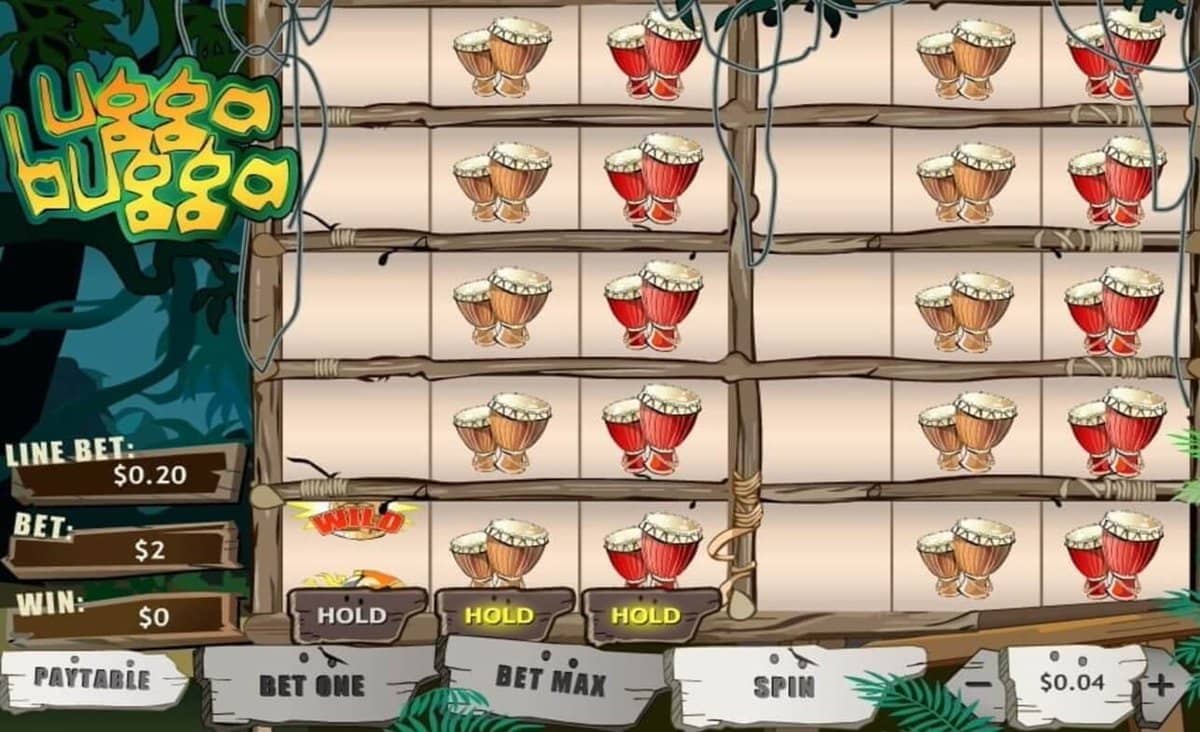 Provider: Playtech
Reels: 3
Paylines: 10
RTP: 99.07%
Ugga Bugga is another almost 100% RTP online slot by PlayTech. In this game, you are dropped on a tropical island in the middle of the Pacific Ocean and must survive in the jungle while matching cool tribal-themed symbols. Ugga Bugga doesn't have any jackpots or free spins, but it does have a juicy 5,000x max win, multipliers, wild symbols, and a unique slot mechanism that allows you to play 10 games at once!
3. 🥉Fruity Beats Xtreme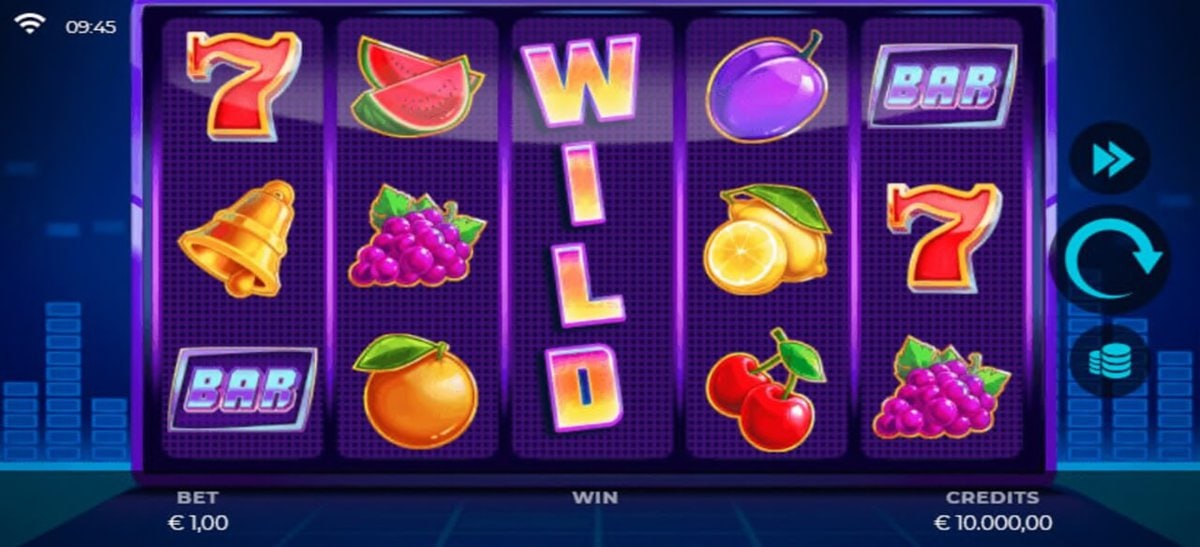 Provider: Spinmatic
Reels: 5
Paylines: 25
RTP: 99.07%
Volatility: Medium
Fruity Beats Xtreme by Spinmatic is a classic fruit-themed online slot game with a neon twist. The game's grape, watermelon, and cherry symbols look so juicy you'll want to reach out and grab them, and the funky disco soundtrack will have your head bopping! The game is mobile optimized, has a $20 max bet, and features a wild. Fruity Beats Xtreme is a fun retro slot, and based on the ridiculously high RTP, it is worth a shot. However, we wish they would add some free spins.
4. 🎖️All Aces (Double Bonus)
Provider: Microgaming
RTP: 99.92%
All Aces (Double Bonus) by Microgaming is the closest thing to a 100% RTP online casino game! This video poker game features a sleek revamped purple theme and has a doubling feature + a quick deal option. To play, you select your bet and hit the green button, and then you are dealt 5 cards. Click on the cards you wish to keep. The other non-clicked cards will be redrawn. If you make Jacks or better, you win based on the game's paytable. A royal flush pays out 800 to 1.
5. 🏅Aces and Eights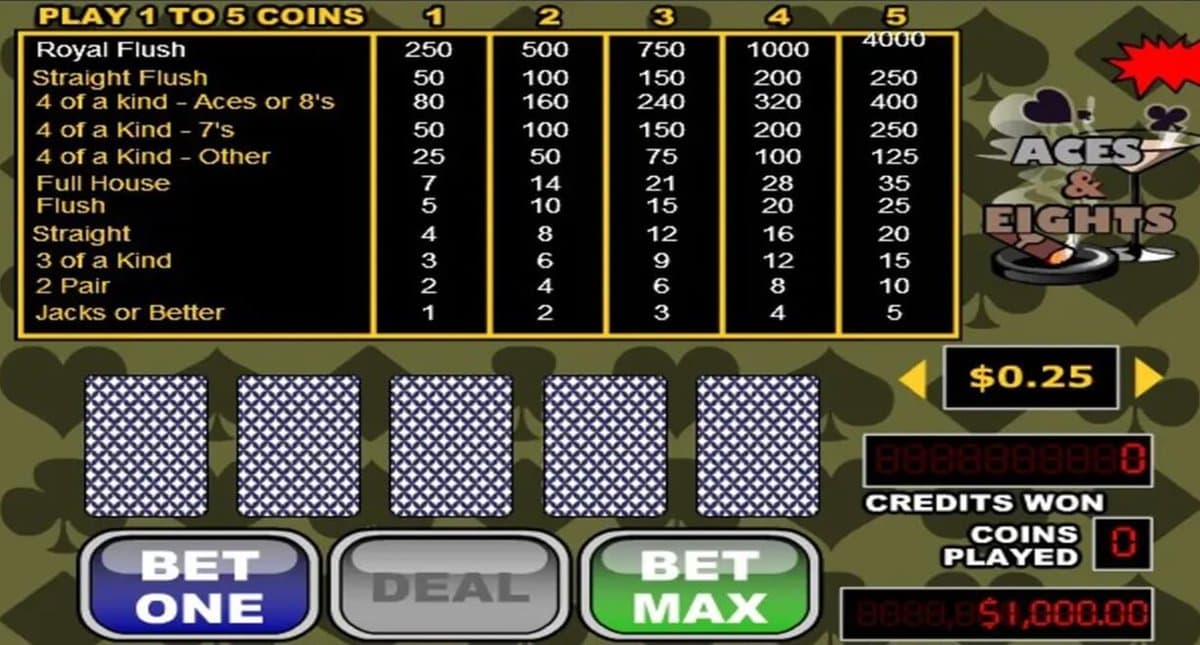 Provider: Realtime Gaming
RTP: 99.78%
Another video poker game with a sky-high RTP is Aces and Eights by Realtime Gaming. You score massive jackpots when you make four of a kind. 4 aces pays out 400 to 1, and a royal flush pays out 800 to 1. To play, you place your bet and then receive 5 cards. You then can draw new cards, and the better poker hand you make, the more cash you earn!
Top 3 100% RTP Slot Developers
These developers consistently produce high-paying slots that still have high max wins, bonus features, lots of paylines, and cutting-edge gameplay:
🥇Playtech – Playtech has been producing world-class high RTP slots since 1999! Their slot portfolio alone features nearly 1000 unique games. They currently have the highest RTP slot game on the market, Goblin's Cave.
🥈NetEnt – NetEnt was founded in Sweden in 1996 and created hundreds of games. They specialize in video slots known for their innovative features and stunning graphics. NetEnt's most famous slot is Starburst, and their top high RTP game is Mega Joker.
🥉Pragmatic Play – Pragmatic Play is a relatively young developer bursting onto the scene in 2015. They have produced over 100 slots and are known for their free spins and bonus features. A must-try game is Sweet Bonanza. Most of their titles are in the 96.5% RTP range, with a few exceeding it.
❌Cons of 100% RTP Slots
While the idea of 100% RTP slots sounds amazing, there are some cons you need to consider before you make your first spin!
Don't qualify for bonus wagering requirements – When you receive a casino signup bonus, you often need to bet the bonus X amount of times before you can withdraw it. Casinos typically exclude games with high RTP.
No jackpots – Unfortunately, you won't be winning any 7 figure jackpots when playing 100% RTP slots. If you want to chase life-changing wins, you need to find progressive slots, which often have RTPs in the high 80s.
RTP does not represent short-term results – You could take thousands of spins and still be nowhere near the 100% RTP due to the game's variance. Playing a high RTP slot machine does not guarantee you will break even over your session, as RTP is based on millions of spins, and short-term results can vary wildly.
Lack of variety – There are 10,000 + high-quality slots with RTPs in the 94% to 97.5% range. However, once you get above 98% RTP, there are very few games to choose from. You will get bored quickly if you only play 100% RTP slots.
Poor gameplay and lack of features – Slot machine game developers spend their time and money creating new features, epic graphics, and captivating gameplay for their flagship slots that typically have an RTP of around 96%-97%. These games are the most profitable, and online casinos are willing to pay top dollar for them.
Final Verdict
100% RTP slots are a myth! Every online casino game, including slots, is designed to make the site money over the long term. It doesn't make financial sense for a casino to offer a 100% RTP slot. However, you can find slots and video poker games with RTPs over 99%, which give you an amazing shot at winning. The high RTP slots are Goblin's Cave (99.32% RTP) and Ugga Bugga (99.17% RTP) by Playtech, and the best video poker games are Aces and Eights (99.78% RTP) by Realtime Gaming and All Aces (Double Bonus) (99.92% RTP) by Microgaming.
FAQ's
What is a 100% RTP slot?
A 100% RTP slot is a slot machine that, over the long term, returns every dollar you bet. For example, if you made 1 million $1 bets, the slot machine would theoretically pay you $1 million, and you would break even.
What slots have the highest RTP?
The highest RTP slots include:



Goblin's Cave by Playtech - 99.32% RTP


Ugga Bugga by Playtech - 99.17% RTP


Fruity Beats Xtreme by Spinomatic - 99.08% RTP


What are the highest RTP online casino games?
The highest RTP online casino game is video poker. 8/5 Aces and Eights by Realtime Gaming has a 99.78% RTP and All Aces (Double Bonus) by Microgaming has a 99.92% RTP.
Who makes the best 100% RTP slots?
Playtech is famous for producing exciting high RTP video slots. Their games have great bonuses, interesting themes, and stunning symbols. Some of their best online slots with high RTP include Goblin's Cave, Tropic Reels, and Ocean Princess.