Slow Going For Rhode Island Sports Betting Signups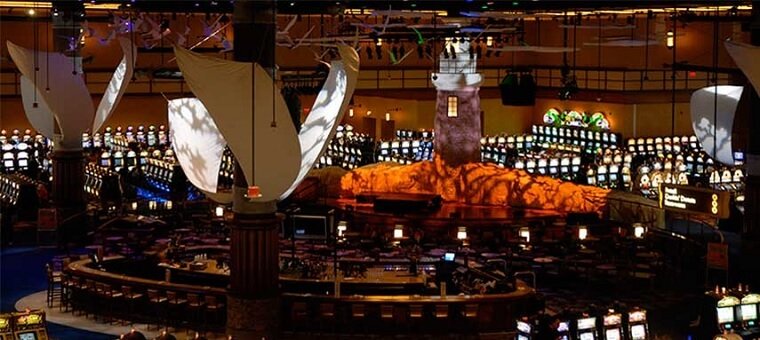 Rhode Island's sports betting handle figures for October are in and they make for interesting reading.
They show that operators in the state handled $28.3 million in sports wagers last month, a rise of 27.4% on September's record number of $23.6 million.
So far so good and those figures look even better when you take into account that Rhode Island's population is just over one million, while the state is typically not considered a hub for wagering activities.
However, the state's revenue from sports betting dropped slightly in October, with operators earning $2.5 million from bets, a fall of 2.3% from the previous month.
That's despite more people than ever in the state are betting on their smartphones, with mobile handle growing 78% over September to $5.9 million. Yet that represents just a 20.7% share of the total handle for October.
Rhode Island still hindered by in-person registration
Something is not quite right there when you consider that mobile accounts for the lion's share of bets in New Jersey and Pennsylvania, accounting for 84% and 82% respectively in October.
Those two states, as well as Indiana, are showing other states where sports betting is in the process or has yet to be legalized how it's done, and lawmakers in those states should take heed Rhode Island's self-imposed handicap of in-person registration.
The Rhode Island State Lottery launched its sportsbook app in September, after a lengthy delay, and while you can download it from anywhere inside state lines, prospective bettors need to first visit one of two state casinos to complete the registration process and activate their account before placing a bet.
And here's the telling stat: of the 17,199 people that have downloaded and registered on the Rhode Island sportsbook app as of last week, just 7,834 (45.5%) have gone on to fully activate their accounts at either casino.
Until the imposition of in-person registration is lifted – no sign of that happening anytime soon – mobile betting will never reach its full potential, and state coffers will be all the poorer as a result.
Out-of-staters set to head north instead?
Around three-quarters of the people who complete their registrations are Rhode Island residents, meaning the rest are out-of-staters.
Of these, the vast majority are located in Massachusetts, where lawmakers appear in no rush to legalize sports betting.
That said, news that the Massachusetts Gaming Commission has granted FanDuel permission to accept wagers on horse racing through its app from January onwards is a step in the right direction.
Another Massachusetts neighbor, New Hampshire, has just awarded DraftKings with an exclusive to operate sports betting in the state through June 2026, with online operations expected to go live sometime during the NFL playoffs.
Given DraftKings' huge data base of fantasy players and an anticipated marketing push in the region, it would be no surprise to see Massachusetts residents making a New Year's resolution to head north instead of south to Rhode Island.
Relevant news