Sports Betting Bill gets Governor Signature in South Dakota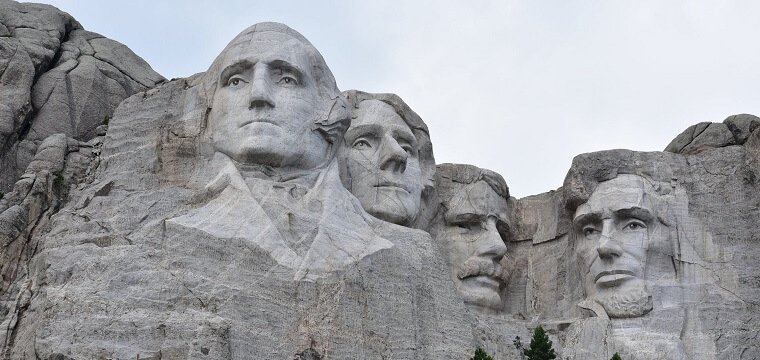 South Dakota Governor Kristi Noem has added her signature to a new sports betting bill.
Sports betting is officially on its way to Deadwood. This follows confirmation that Gov. Kristi Noem signed SB 44 into law last week, moving South Dakota one step closer to accepting its first legal sports wagers. The bill was sent to Noem last week after receiving approval from the legislature. Sports betting in the Mount Rushmore State will be permitted at Deadwood casinos. Customers can bet at kiosks, sports betting windows, or via a mobile app inside the casinos.
Voters unanimously approved legalized sports wagering at Deadwood casinos in November. The target date for the launch of the sports betting industry in the state is September 1.

21+. T&C Apply
21+. T&C Apply
Details of Sports Betting in South Dakota
Bettors in South Dakota must head to Deadwood for in-person registration. Once they have completed the registration process, they can then place mobile bets on-site in Deadwood casinos. The registration rules and regulations will likely be restrictive to most people in the state. This is because Deadwood is a six-hour car journey from Sioux Falls, the state's largest city, which isn't far from Iowa.
In Iowa, players are not required to register in-person, so that is frustrating for residents in South Dakota. Additionally, bettors will be prohibited from wagering on the following in South Dakota:
High school sports
Minor league sports
Colleges in South Dakota
Prop bets on individual college athletes
The target launch date of September 1 has been done with the beginning of the new NFL season in mind. This would allow South Dakotans to wager on the 2021 NFL and college football seasons.
Other South Dakota Betting Bills
Although SB 44 passed, other sports betting bills failed. If HB 1231 passed, it would have allowed mobile sports wagering with all bets passing through servers at casinos in Deadwood. Under the bill, bettors could wager from their mobile devices, computers, or at businesses with a license to sell liquor. However, 1231 was voted down 11-1 by the House Taxation Committee.
HB 1211 was drafted to expand the reach of sports betting. The bill was looking to permit a business with a liquor license to have sports betting kiosks that would have been linked to a Deadwood casino. This bill was also rejected by the committee. Talk of legalizing sports betting in the state has been in the public domain for over 12 months, now its looking increasingly likely it will be legalized soon.
North Dakota Looking at Sports Betting
North Dakota has also been looking at a pathway to legal sports betting. It had been making steady progress on legislation to expand online gaming options in the state.
The House of Representatives approved two resolutions that would mean legalized sports betting and online poker would appear on the ballot in North Dakota in November 2022.
Be sure to check back for more sports betting and casino news across the US. Follow us over on Twitter @Gamble_usa for the latest news, operator offers, and promos.
Relevant news