South Dakota Legal Sports Betting One Step Closer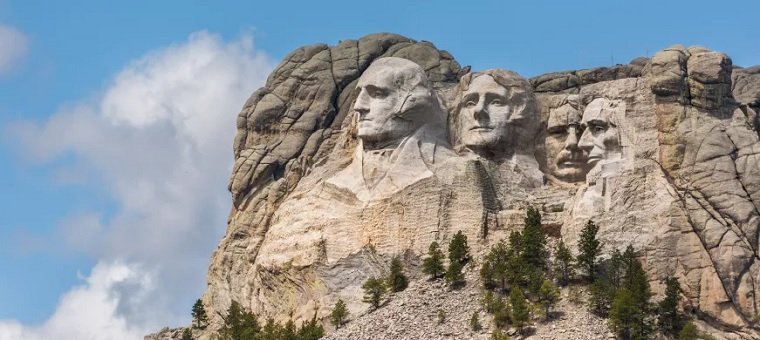 A bill to revise South Dakota's State Constitution that would allow sports betting to go to a public vote has been passed by the Senate.
The bill, SJR501, was proposed by Sen. Bob Ewing and passed the Senate by a 24-10 margin on Feb. 11.
It will now move on to the House of Representatives, where its prospects are perhaps not so strong and an almost identical bill worked its way through the Senate last year only to stall in the House.
However, the latest bill does enjoy bipartisan support across the two chambers – it has 17 senators and 22 representatives sponsoring it – and a simple majority would be sufficient for it to pass.
Should that happen and the bill also receives the governor's signature, it would be put to the people of South Dakota and, as it's a presidential election year, it would appear on the November ballot.
Anecdotal evidence suggests that residents in the Mount Rushmore State view sports betting favorably, so the possibility of legal sports betting beginning sometime in 2021 is real.
Deadwood again the center
Currently, South Dakota's State Constitution forbids gambling other than keno, craps, roulette, some card games, and slot machines, all of which have to be conducted within the limits of Deadwood, the state's gaming center.
Sen. Ewing's constituency includes the city of Deadwood, which is located in the Black Hills Forest close to the Wyoming border, along with most of Lawrence County, of which Deadwood is the county seat.
Under the proposed constitutional amendment, sports betting would also be allowed but again it would be regulated through Deadwood and tribal casinos.
Nate Brown, the owner/general manager of Fox Sports Rapid City and radio host, interviewed the bill's lead sponsor and tweeted:
We just interviewed the lead sponsor of this bill, and he had a major update: If voters approve, EVERYONE in SD would be able to place a mobile sports wager wherever you are in the state…it would just be originated and regulated through Deadwood/Tribal Casinos. https://t.co/aTkT7z8XzL

— Nate Brown (@natesportsguy) February 3, 2020
In which case, bettors looking to wager legally would first have to go to an authorized casino to register, before being able to bet anywhere inside the state either online or via a mobile app.
Deadwood is around a three hours' drive from the state capital, Pierre, while citizens in Vermillion, located in the southeast corner of the state, are even further away and would more likely cross into Iowa to place their bets in person.
Regional competition increasing
Moves to reconsider sports betting in 2020 comes amid increasing competition from neighboring states, and in particular Iowa, where bettors have embraced the concept since legal operations began in August of last year.
While the Hawkeye State is closer for many South Dakota residents than Deadwood, there is a catch as bettors have to first register in person at one of Iowa's authorized casinos, with that requirement in place until Jan. 1, 2021.
Further pressure on South Dakota's lawmakers is coming from another neighbor, Montana, which is getting close to rolling out legal sports betting and at up to 1,400 locations across the Big Sky State.
Three of the four other states that border South Dakota – Minnesota, Nebraska, and Wyoming – have proposed legislation that would legalize sports betting, with the exception being Wisconsin.
How the state benefits
Fiscal analysis by the South Dakota Legislative Research Council estimates that annual revenue from Deadwood sports betting would amount to over $2 million in FY 2022.
Assuming the state taxes gross gaming revenue at 9%, that would provide almost $200,000 for the State General Fund, along with additional funds for "the historic restoration and preservation of Deadwood."
Come and follow us over on Twitter @Gamble_usa for more legal sports betting news across the US.
Relevant news