Sports Betting a Possibility in Sunshine State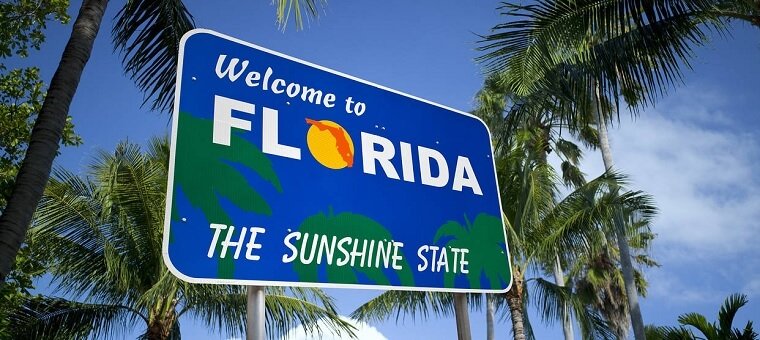 Could legal sports betting finally become a reality in Sunshine State?
Hopes have been raised that sports betting may become legal in Florida at some stage this year. The new optimism is due to State Senator Brands deciding to re-introduce numerous amounts of sports betting legislation that will be up for discussion and voted on in 2021. Up until this point, the Sunshine State has been reluctant to introduce a legal sports betting industry. However, as the pandemic continues to hit state budgets, the potential extra revenue legal wagering could generate will be considered.


21+. T&C Apply
21+. T&C Apply
Three Bills
Senator Brands has put forward three new bills; however, it is not the first time he has made moves such as this. In 2019 he attempted to introduce new legislation, which proved unsuccessful. However, with Bills 392, 394, and 396 now on the table, there is growing optimism that legal sports betting may see a breakthrough. The only negative is that nothing will proceed until March at the earliest.
What Do the Bills Look Like?
The first bill put forward by the Senator is Bill 392. It looks at the requirements for being allowed to bet, how to acquire a license and any applicable fees. Essentially, this bill will go into detail on the laws surrounding sports betting. Therefore, this bill should be looked at as the basic bill that must be passed for sports betting to proceed.
This bill and the other two will set the foundations for how sports betting will look and operate in Florida. Factors such as the tax levy, laws, limits, and where it takes place are all included in the bill.
The other two bills that have been introduced contain some basic information and the major subject of tax. Inevitably Florida will want to gain tax income from this, but the percentage amount varies depending on the bill. The initial target is to have a tax rate below 20%, which would be one of the lowest in the country. Additionally, it is seen as crucial to be under the 20% levy as seen with sports betting in Tennessee.
Will the Bills be Passed?
Passing legislation of this kind anywhere in the country is never straightforward. Past efforts in Florida have been unsuccessful. There were efforts to introduce sports betting within casinos held by the Seminole Tribe, but they failed to gain any traction.
One of the most significant issues is that both tribal and commercial operators will become rivals. If this happens, they will, of course, want to protect their own interests without giving much leeway to their competition. Residents of Florida don't see this as a problem, however. Back in 2018, they voted overwhelmingly for changes in legislation with a majority of 71%.
If sports betting does become a reality in Florida, it will become huge. In fact, it could become one of the biggest industries in the United States. Sport has a rich history in the Sunshine State, and residents would enjoy being able to wager on their favorite teams.
Follow us over on Twitter @Gamble_usa for the latest legal casino and sports betting news across the US.
Relevant news