Sports Betting Advances in North Carolina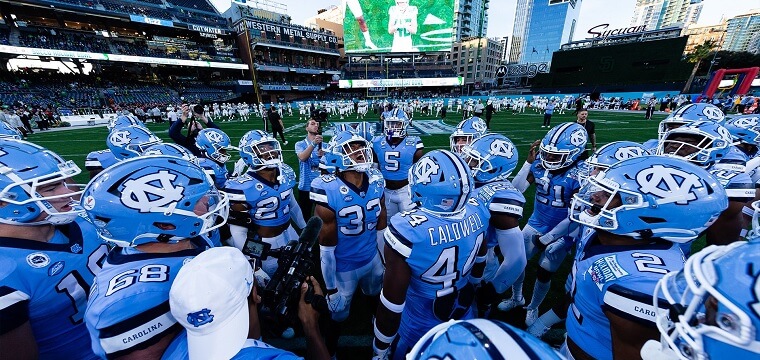 Sports betting in North Carolina takes another step forward as latest sports betting Bill progresses to Senate
The bill that will legalize sports betting and mobile wagering in North Carolina has avoided any further amendments and will now move forward to the Senate.
North Carolina Sports Betting Bill gets House Approval
Following a second reading of online sports betting Bill HB 347, lawmakers in North Carolina's House of Representatives moved to approve the measure with a vote f 66-45. The Bill will now advance to the Senate as legal sports betting in moves a step closer in the Old North State.

North Carolina Sports Betting Legislation wins House Vote
The progress of this piece of legislation is a significant boost for those hoping for a legal sports betting industry in North Carolina. No sports wagering bill has advanced through the House of Representatives. Last year (2022) the Senate advanced a bill that failed in an extremely close call, failing to pass by one single vote.
With the news that this new bill has made it to the Senate, optimism is growing that it will pass. Consequently, online sports betting in North Carolina would be closer than ever to becoming a reality. The final hurdle is passing the Senate vote.
The main reason lawmakers looked favorably upon the bill is that it would end illegal betting and those vulnerable to problem gambling. Rep. Jason Saine, who sponsors the bill, reinforced those factors during the hearing. Raine states that the "smart thing" to do is regulate the market and give people who may be experiencing problem gambling the help and assistance they need.
Bill Details
Bill HB 347 would create 12 online sportsbook skins in the state. Gambling operators would be taxed at a rate of 14% on adjusted gross revenue. The Bill sets out that the target date for online betting to launch in the state would be January 8, 2024.
The Old Heel State would generate approximately $80 million in annual revenue as the market matures and develops. All of the taxes produced from sports betting would get divided and distributed to several departments.
The Outdoor Heritage Advisory Council would receive $1 million, $300,000 would be sent to each local university's athletic departments annually while the Division of Parks and Recreation would get $1 million annually. Regulators will also distribute $2 million annually for safe and responsible gambling measures.
Relevant news