Politicians introduce another sports betting Bill in South Carolina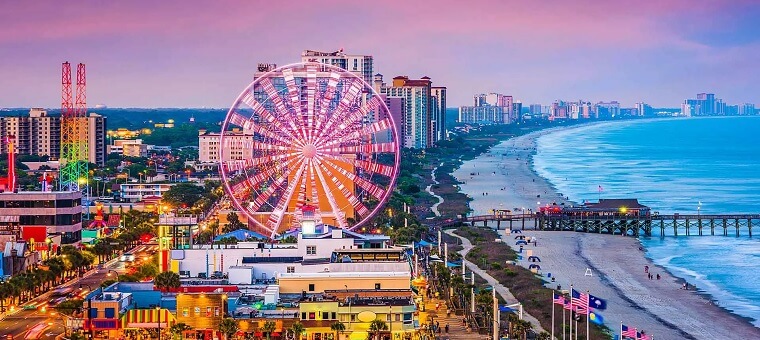 Gamble USA strives to improve your online gambling experience. We aim to help you play safely, make informed decisions when gambling, and increase your betting knowledge through our guides.
We adhere to strict editorial integrity; our content may contain links to products from our licensed & legal US partners.
Legislators Introduce new Sports Betting Bill in South Carolina
legislative officials in South Carolina have introduced a new sports wagering bill. It is the second bill put forward in the state in the last three years. House Bill 5277 is sponsored by Rep Todd Rutherford and Rep William Herbkersman. The bill would open up the path toward the legalization of sports betting in the state later this year.
How many licenses would be available?
Bill HB5277 would allow for between eight and twelve online sports betting companies that would be required to form a partnership with a state entity to operate. These entities could be event promoters for national auto racing, PGA Tour event hosts, and professional sports franchises.
There are no major professional sports franchises in South Carolina from any of the big four leagues of the NFL, NBA, NHL, and MLB, so it is unclear which teams this refers to.

Details of HB5277
Although there are no significant sports franchises in South Carolina, it is home to numerous big-name collegiate programs, including the University of South Carolina and Clemson. Supporters of those programs and college sports will be thrilled to discover that the new bill permits wagering on both college sports and esports.
According to details in HB5277, 80% of tax revenue from sports wagering would be distributed to the education lottery account, 15% is allocated to the general fund (roads & public buildings), and 5% would go to the Department of Mental Health which looks after responsible gaming programs.
HB5277 also asks for the creation of a Lottery Commission Sports Wagering Advisory Council, which would oversee and regulate sports betting for the lottery. The council would contain nine members, with three each appointed by the Senate president, speaker of the House, and the Governor.
What does the future hold in South Carolina?
The current South Carolina legislative session finishes on June 15. Hence, lawmakers have until that date to pass the current bill through the chambers before it goes to Governor Henry McMaster for signature. In the past, McMaster has been critical of sports wagering, claiming it goes against the state's values; however, he is up for re-election in November, so he could change his view depending on the support the bill receives.
Joe Cunningham, a former United States congressman, is one of the favorites for Governor in the fall, and he has been vocal about supporting sports betting. He claims the state misses out on up to $100 million per year in tax revenue. It has been estimated that the bill could generate up to $40 million per year in revenue for the state.
Relevant news