Sports betting shows massive growth in the U.S
Categories:
News
|
Published by:
Alex W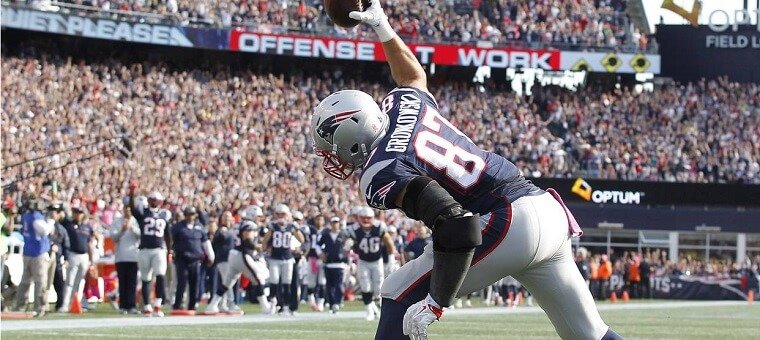 The sports betting market in the U.S has surged in a upward trend, and it looks set to continue, despite the rocky start to the year.
In has been two years since a decision by the United States Supreme Court, which meant legalized sports betting became a reality. However, not many predicted the massive surge in growth and popularity, the sports betting market would experience. Indeed, it has exceeded many stakeholders' expectations and created a new relationship between sports leagues and the gambling industry.
Since the Supreme Court reversed the Professional and Amateur Sports Protection Act of 1992 on May 14, 2018, more than $20 billion has been bet with U.S. sportsbooks. The original federal statute, referred to as PASPA, meant that regulated sports betting was only found in Nevada. The Supreme Court found that to be unconstitutional and opened it up for other states.
Those other states were quick to join the party. Currently, 18 states have regulated sports betting markets. Tennessee, Washington, North Carolina, and Virginia have also passed legislation. The American Gaming Association has also revealed that 16 additional states have active sports betting bills. Industry experts believe more than half the states in the U.S will offer legal sports betting in the coming years.

21+. T&C Apply
21+. T&C Apply
Online Sports Betting Helps with Growth
Twelve states have passed legislation offering online sports betting, including in Tennessee and Virginia, which provide online wagering only. Online betting has become a significant factor in recent years. There was a total of $4.6 billion bet with New Jersey sportsbooks in 2019, with 84% of this a result of online betting.
Jeremy Kudon, who is a lobbyist and has clients such as professional sports leagues and gaming operators, declared the speed and growth of the online betting market as "extraordinary."
New Players Enter the Market
The big players in the U.S gambling market are also changing. DraftKings and FanDuel, who are mostly known for their daily fantasy sports, now act as bookmakers and online casino operators. Both have done well in the New Jersey market, and have surpassed the more traditional gambling companies such as Caesars Entertainment and MGM Resorts.
As the betting market continues to grow and gain exposure, some in the industry have voiced concerns about what this means for problem gamblers. There have been accusations labeled against some states that they have not considered possible addiction problems when legalizing sports betting. Analysis by the National Council on Problem Gambling (NCPG) revealed nine states had authorized sports betting without promising any funding towards problem gambling services.
Major sports leagues and bodies such as the NFL, Major League Baseball, and the PGA Tour have changed their approach and outlook to sports betting. Whereas in the past, they have voiced concerns about gambling, they are now actively participating in the industry. Many are now striking up sponsorship and marketing partnerships with gambling operators. As sports betting grows, more deals are likely to occur.
Fox and Barstool Sports (Barstool sportsbook) are among some media companies that already have or will launch branded sportsbooks. ESPN has partnered up with Caesars Entertainment, while CBS Sports has teamed up with sportsbook operator William Hill U.S.
Stakeholders will be looking to state legislatures that may accelerate sports betting initiatives as revenues drop due to the current global pandemic.
For more casino and sports betting news across the US, follow us on twitter @Gamble_usa
Relevant news