Three operators apply for Tennessee betting license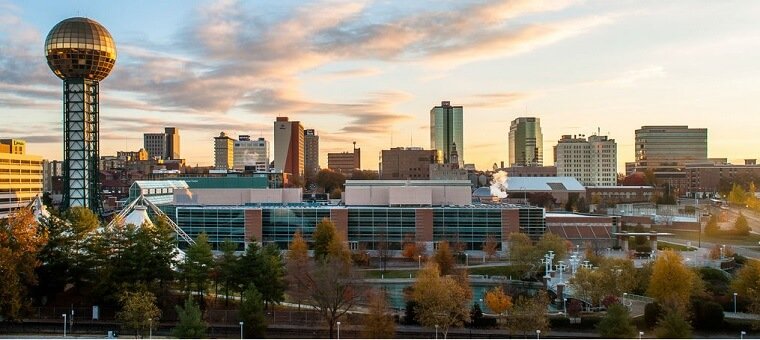 Three operators have applied for sports betting licenses in Tennessee
After the news in April that Tennessee accepted applications for sports betting licenses, three operators have put forward their proposals to enter the market. If their applications are successful, they will be able to offer legal sports betting in the Volunteer State. Although Coronavirus has meant a delay in the initial progress, the Tennessee Sports Wagering Advisory Councils believe sports betting could launch as early as September.
As dealing with the Coronavirus pandemic became a priority across the nation, sports betting legalization naturally took a backseat. However, some states are now re-visiting this, and that includes Tennessee. The state created its own Sports Wagering Advisory Council, which was designated with overseeing the legalization process of introducing legal sports wagering.
The advisory council, which consists of nine members, met on Monday to explore the possibility of sports betting in Tennessee and how to move it forward.

21+. T&C Apply
21+. T&C Apply
What Happens Next with Applications?
The council has revealed that three different companies have submitted the necessary paperwork for a Sports Gaming Operator License. The next step of the process is for the companies to pay a $50,000 application fee. This only makes up a small percentage of the $750,000 total fee that must be paid within ten days after approval.
Although the three operators are unknown, it is believed they are big names in the gambling industry and not new companies. The associated fees that come with submitting an application should, therefore, not be an issue.
According to speculation, one of the companies could be BetMGM. A spokesperson for the company stated earlier this year that they were preparing their application to enter the Tennessee market, so it would be no surprise to see them in the running. Another company rumored to be one of the three is Unibet. Their operating company, the Kindred Group, has said they are exploring all options in the U.S. market, and they want to extend their footprint in the country.
This is a big boost for sports enthusiasts in Tennessee, as they should be able to bet on their favorite sports teams this fall. Online sports betting has been a big success in states such as New Jersey, and this has prompted other states to follow them in legalizing mobile and online wagering. Colorado is another one of these states looking to capitalize on legal sports betting.
Possible Date for Launch
It was though that the initial date for a September launch of online sports betting in Tennessee would be put back because of Coronavirus. However, it seems that September is still a realistic goal. Sports betting was legalized in May last year in the Volunteer State, but no mobile sportsbooks have launched due to lots of red tape to get through.
Bettors in Tennessee will be able to place all types of bets apart from live bets on in-state colligate athletics. This rule has been put in place to stop any potential efforts to corrupt the college game, especially for smaller schools.
This new marks a positive step to bring online legal sports betting to Tennessee, and it should be up and running later in the year.
For more casino and sports betting news across the US, follow us on twitter @Gamble_usa
Relevant news