Sports Betting Rules set to Change in Illinois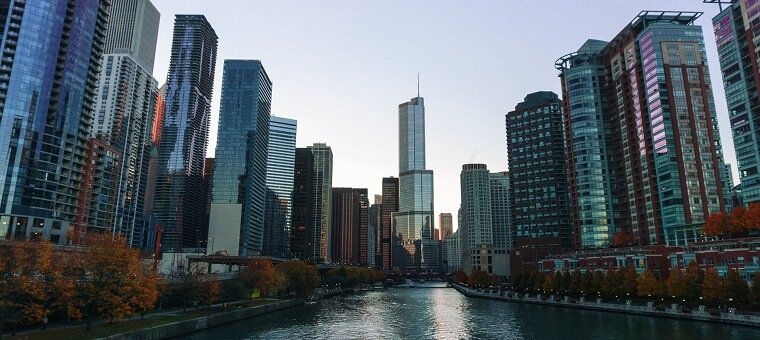 Major changes have been announced in Illinois sports betting rules around registration
Sports betting was legalized in Illinois during the summer of 2019, but the state has been slow to get the industry and up and running. The Prairie State officially legalized sports betting earlier this year; however, the Coronavirus pandemic caused all major sports across the globe to shut down. This has put a significant strain on the sports betting industry, with bettors have little or no markets to bet on.
Illinois has been very firm in their stance on lockdown, closing down non-essential businesses and keeping them closed. The lockdown has resulted in the state's sports betting market suffering massive damage, adding to an already growing financial crisis the state is experiencing.
To reverse this, Illinois Governor JB Pritzker has revealed some significant changes to the sports betting rules to encourage more people to sign up to sportsbook to place some wagers. Up until now, Illinois has been reluctant to authorize mobile sports betting, but it looks like changes are afoot.

21+. T&C Apply
21+. T&C Apply
Governor Pritzker issued an order last week to remove one of the most significant restrictions on mobile sports betting. He has decided to suspend the requirements to register in-person and will now allow sports bettors to register at a sportsbook on their mobile device. This will only be in effect while casinos remain closed, and nobody knows how long that will be in Illinois.
Casinos have now been shut for over two months, and Illinois has been one of the most aggressive states in trying to combat the virus by shutting down early and keeping things shut. It is closing on a year since Illinois legalized sports betting, and they placed strict regulations on online operators. These regulations included a rule that customers must register in-person for the first 18 months after an operator had their betting license approved.
This same rule was also applied by Indiana and Iowa when they launched their sports betting industry, but sports betting was up and running much more quickly in those states.
Pritzker Hoping to Drive up Revenue
With every casino shut down in Illinois, Governor Pritzker is attempting to develop inventive ways to increase revenue and bring in more business. By canceling the 18-month waiting period for online operators, there will likely be many sports betting customers placing wagers in the state.
There was one online sportsbook up and running in Illinois before COVID hit, and the casinos closed, and that is still the case. BetRivers.com remains the only active sportsbook in Illinois. Pritzker believes that allowing customers to register for a sportsbook outside of a casino will bring in more business.
At the moment, seven casinos in Illinois have a sportsbook application, and all will be looking to increase their customer base.
Illinois Gaming Board call Meeting
The Illinois Gaming Board has announced that a meeting will take place this week. The IGB has not held a meeting since January, and this one will be taking place in a virtual format. The public can stream the meeting should they wish, but there has been no agenda given out. The state expects to receive numerous sports betting licenses over the coming weeks.
We await to hear what will come of this critical meeting. Governor Pritzker announced his changes without the Illinois Gaming Board's approval, so there could be some revisions to the new proposals.
Come and follow us over on Twitter @Gamble_usa for more legal sports betting news across the US.
Relevant news