Sports betting will need to wait in Kentucky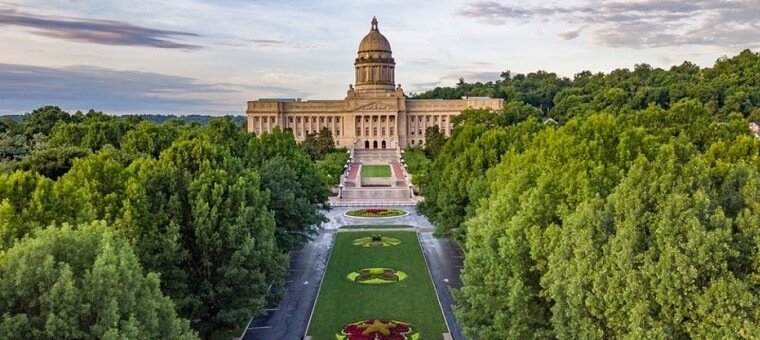 Legalized Sports Betting has been delayed in Kentucky, no thanks to the current pandemic sweeping across the globe.
A new budget was approved by Kentucky state lawmakers this week. However, it did not include a new revenue stream that sports betting legislation could have added. We can take from this that sports betting will not be coming to the Bluegrass State this year. The budget will keep government spending at current levels, which isn't a big surprise considering the current Coronavirus pandemic and all of the unknown factors that brings. The budget was passed quickly as the pandemic continues to take a massive toll everyday life in the US.
The budget was unanimously passed by the senate on Wednesday morning, 34-0, fore the House took it up in the afternoon and approved it 80-10, according to various reports. The next step is for Governor Andy Beshear to sign and rubberstamp it. It did look like late on last year, Kentucky would go ahead with plans to legalize betting. But that has now be scrapped.


21+. T&C Apply
21+. T&C Apply
What Happened Before?
It wasn't just sports betting that suffered in the one-year budget. Teachers also had reason for disappointment as increased education funding and pay raises were also not evident in the budget. It was expected that sports betting would be made legal in Kentucky this year, thanks largely to Beshear's victory in November.
He was very vocal in his backing for sports betting but wanted to see casino gaming added in a state without a single brick-and-mortar casino. The only gambling in the state is wagering on the world-famous Kentucky Derby. Surveys and opinion polls have suggested that Kentucky residents would welcome more gambling options. However, conservative and religious groups are strictly opposed to all forms of gambling.
Beshear, who is a democrat, joined Rep. Adam Koenig, a Republican, in putting his support behind sports betting legislation — House Bill 137, according to the Associated Press. Residents in Kentucky would often flock to Indiana to place bets, particularly on Super Bowl weekend. The Governor stated he did not want his residents to continue to visit neighboring states like Indiana and West Virginia to place sports bets. Illinois is up and running and took its first sports bet in March, and Virginia and Tennessee have approved sports betting legislation.
Beshear said in a news conference earlier this year "I am tired of trailing other states. It's time that we get into this game and we make sure that we are keeping these dollars at home."
What Could the Future Bring?
Of course, the Coronavirus pandemic has caused carnage throughout the world. Many industries have come to a complete standstill. People and governments have had to adapt and adjust. If this was a normal year, the General Assembly would pass a two-year budget through June 2022. However, because of the complete uncertainty of what the future may bring, and the difficulty to make budget projections, lawmakers settled on a one-year budget.
The hope now is that things will settle down at some point this year and then in 2021 lawmakers can look to resurrect sports betting legislation. It is a similar story across many states as sports betting continues to grow in popularity, both in person betting and mobile betting. It has been made legal in a few states, but the pandemic has meant delays in others. To get the latest and see the status of each of these states, you can read our update here.
Come and follow us on Twitter @Gamble_usa for more legal sports betting news across the US.
Relevant news