Sports Betting Could be Coming to Wisconsin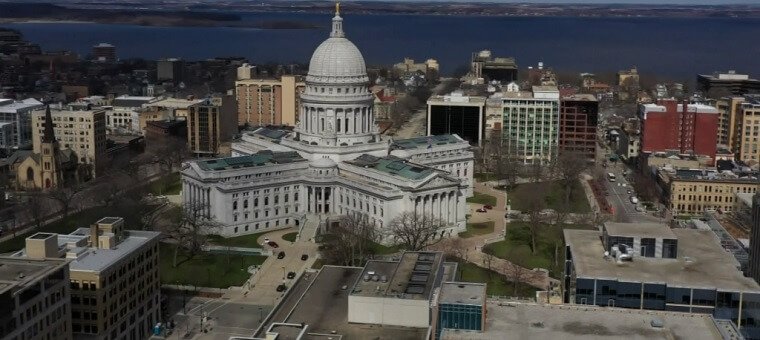 Wisconsin has legalized In-Person sports betting following a Tribal compact deal.
Retail sports betting could be heading to Wisconsin following a deal struck between Gov. Tony Evers and the Oneida Nation. Both parties signed an amended gaming compact Thursday, which paves the way for legal in-person wagering in the Badger State. The Tribe will be permitted to offer sports betting and event wagering at the Oneida Casino in Green Bay. This will be the only casino in Wisconsin to offer sports betting. Gov. Evers and Oneida Chairman Tehassi Hill signed the amendment at the Oneida Casino.


21+. T&C Apply
21+. T&C Apply
The compact will now be sent to the U.S. Department of the Interior, Bureau of Indian Affairs, awaiting approval. The department has a window of 45 days to approve it.
The three states that border Wisconsin, Iowa, Illinois and Michigan, all have booming legal sports betting, and each market has been successful in luring Wisconsin residents.
According to a press release, the amendment allows bettors to wager on professional sports games and events and entertainment and award shows. Wagering on Wisconsin college athletics is not permitted, as is betting on the results of elections and events involving those under the age of 19.
Restricted Remote Betting
The compact only allows for remote wagering at a location owned by a tribe. Hill said that this collaboration "has been a great testament to intergovernmental agencies working together." Hill added that since the first gaming compact was signed 30 years ago, the reservation has "grown tremendously and can provide a better quality of life" for the Oneida people and those who live in or close to the reservation.
The Oneida Casino said it aims to have sports betting up and running by the start of the NFL regular season. According to the press release, the casino will offer sports betting using kiosks and retail stations.
Evers described the Oneida Casino as a "critical source of revenue and employment for Oneida Nation." Evers added that this expansion would bring "new opportunities for employment and revenue growth to the tribe."
Temporary Sports Betting Planned for Casino
The casino has revealed it is planning to set up a temporary location for sports betting while the permanent sports betting lounge is being constructed. Both the permanent and temporary locations will be at the Oneida Main Casino.
Louise Cornelius, Oneida Casino general manager, said that they anticipate sports betting will bring in new customers to the casino and that it will also "offer new gaming opportunities to our existing customers."
The Indian Gaming and Regulatory Compliance currently oversee casino operations and will be given added oversight to ensure the casino complies with legal wagering laws.
For more legal casino and sports betting news across the US, follow us on twitter @Gamble_usa for the latest news and offers.
Relevant news