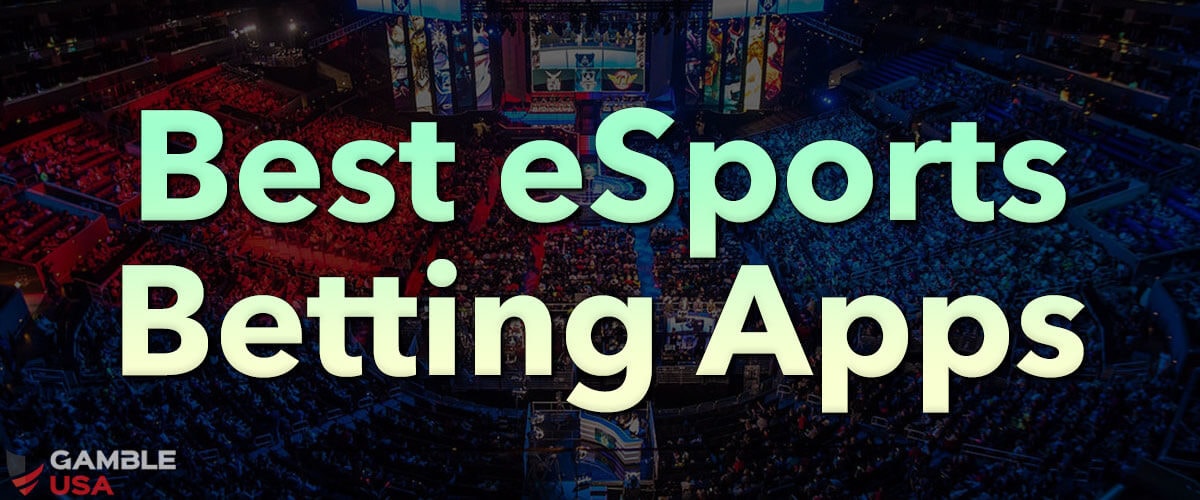 In recent years, eSports events have grown enormous in global popularity, and online betting sites have taken note. eSports markets in the betting industry have become close to the norm for online betting apps because of the demand by their users to offer significant tournaments and other popular eSports events.
Hence, in this article, we'll focus on helping you find the best eSports betting apps in the United States.
Below I will discuss the different eSports available to bet on, the types of bets offered, eSports betting odds, how I rate an eSports betting site, how to get started, and strategies and tips for eSports betting apps.
---
eSports Betting Markets You Can Bet Real Money On
With video game streaming services like Twitch becoming huge in the past few years, fans have connected with and followed their favorite eSports teams and players like never before. The rise in popularity and following has created pressure on traditional sports betting apps from their users to add eSports betting markets to the platform.
Not every online betting service offers eSports games to bet on. With both traditional and esports betting apps advancing greatly when it comes to both their features and their underlying technology, more and more users are turning to dedicated mobile apps in order to place their bets, as this allows you to place bets while on the move, without being tied to a desktop PC or laptop.
There are several eSports tournaments and leagues for the different popular eSports games around the world that users can put their money on. Professional sports leagues around the United States have already created subordinate eSports leagues partnered with their video game counterparts like Madden or NBA2K.
While the subordinate eSports leagues under professional sports are growing in popularity rapidly, they are by no means the most popular games for eSports enthusiasts. The following games/esports markets are by far the five most popular eSports titles in the industry that would be available on an online sportsbook app today.
Rocket League
Rocket League (my favorite) is one of the best games in the eSports industry that combines soccer and auto sports for a unique and electric gaming experience. Users can play competitive modes for 1v1, 2v2, or 3v3 games, and there are eSports tournaments in these game modes as well.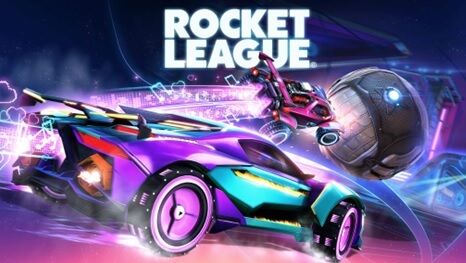 Rocket League is one of the most-streamed video games on live streaming sites with eSports coverage.
League of Legends
League of Legends might be considered somewhat of a niche game; however, the eSports following behind the game is massive. The game gives players a choice of different characters with different abilities and stats that must be used strategically to get the most from the lineup in a third-person battle.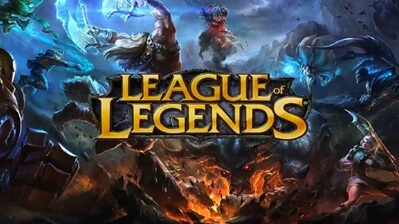 If any game is available on eSports betting apps, it will be League of Legends because of the cult following.
Overwatch
Next up we have Overwatch, a game similar to LOL. Overwatch is a first-person combat video game that offers different characters with different abilities and stats that has become one of the most competitive eSports in the industry.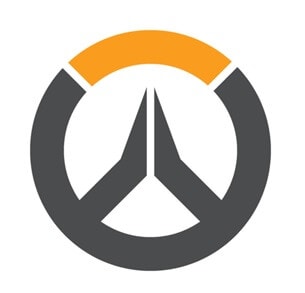 The game not only has continuously grown in popularity since its release in 2016 but also has a significant eSports tournament, the Overwatch World Cup.
Counter-Strike Global Offensive (CSGO)
CSGO is the latest iteration of the legendary Counter-Strike franchise – a household FPS name that started off as a Half-Life mod way back in 1999 before turning into an independent game. While CSGO is already over a decade old, it only keeps growing in popularity and is still one of the most-watched esports titles around.
While other modern FPS games played around with MOBA-like features (Overwatch) or segued into the Battle Royale category, CSGO stayed popular by sticking to its basic tenets and keeping the core gameplay loop unchanged. Nowadays, practically all esports bookmakers and esports betting apps offer CSGO betting on their platforms.
Dota 2
Yet another mod-turned-standalone game, Defense of the Ancients (Dota 2) is the second most popular MOBA in the market, right after League of Legends.
While Dota 2 trails LoL regarding player counts, it's still one of the most played and recognizable esports games in the market, famous for its very high skill cap and strategic depth. You'll find that most of the best esports betting apps offer Dota 2 betting, especially around the time of Dota 2's The International – a global Dota tournament whose prize pool surpassed $40 million in 2021.
---
5 Best Apps for Betting on eSports in 2023
If you want to start betting on eSports from your mobile phone, then be sure to check the list below for the best mobile eSports betting apps in the United States. This list has been updated as of 2023 and contains some of the best betting apps for online esports betting and sports betting in general. Depending on your device, you can use these as Android betting apps or iPhone betting apps. Use our links to visit their mobile apps and safely install their applications.
🥇#1. DraftKings Sportsbook – Best eSports Betting App Overall
DraftKings has by far the best-looking and easiest-to-use betting app. The app is organized in a way that's perfect for new users to work through, which means that anyone new to sports betting should sign up for a DraftKings account
Outside of their app, DraftKings has exceptionally competitive esports odds on every kind of event, tons of promotions and special offers, and one of the best rewards programs in the business.
While its offered esports odds and other features are truly noteworthy, DraftKing's esports coverage seems to be pretty poor at the moment, with only a handful of big esports titles being present at the sportsbook including CS:GO and LoL.
Expert Comments:
"The DraftKings Sportsbook betting app is one of the best I have ever used. It makes betting a cinch, as I can easily pull up the top CS:GO events to bet on and find some amazing betting markets. The app is phenomenal and runs like a charm."
– Oliver Dickinson (Sports Editor)

---
🥈#2. Betway Sportsbook – Sports Betting Site with the Best Bonuses
A massively popular sportsbook in Europe, Betway has gone to great lengths to establish itself in the states. It has partnered up with multiple professional sports teams, including the likes of the NBA's Chicago Bulls and Brooklyn Nets. Ever diverse in its portfolio, Betway has great eSports betting coverage, and offers some hefty bonuses, with a smart and intuitive mobile app.
If you are into big parlays, then the Betway Parlay Club is something that you will want to keep your eyes on. It rewards bold bettors who combine their predictions to try and hit the big bucks, giving them handy boosts that can be put into even more predictions.
Expert Comments:
"Betway's betting app really impressed me, with a variety of excellent features and exceptional navigation. It rewards parlay bettors well, so I can always get a little extra bang for my buck when picking out my esports parlay bets."
– Paul Ricci (Chief Sports Editor)

---
🥉#3. FanDuel Sportsbook – Best Esports Betting App for League of Legends Wagers
FanDuel might be the country's leader in online sports betting apps because of its phenomenal platform that allows users to place any bet they could imagine (eSports included). The sheer number of types of bets is enough to reel any serious online sports gambler because of the different unique bets for before the event and in-play betting.
At the time of writing, the eSports betting site only allows wagering on League of Legends tournaments, other big games like CSGO or Call of Duty are not available at the moment.
The good news is that Fanduel's esports betting app is extremely well-designed, letting you quickly & easily create and place bets at your leisure. We just hope they add more esports games to their offering in the near future.
Expert Comments:
"Betting using the FanDuel app is always a joy. They were one of the first sportsbooks to introduce eSports betting, which piqued my interest in the genre. Now, I can find loads of great bets on eSports at FanDuel, and the app keeps me up to speed on all the latest promotions and running betting offers."
– Damjan Spajić (Sports Editor)

---
🎖️#4. Unibet Sportsbook – Most Promising Esports Betting Site
Unibet has a versatile sportsbook, covering loads of popular sports, niche sports and of course, a variety of eSports. Where most betting apps will cover only the major international eSports tournaments, Unibet goes even further, diving into lots of competitions and events. If you are a fan of LoL, Overwatch or Valorant, then you will have no problem finding adrenaline-pumping events to make your predictions on. With many bettor's tools and promotions, there is no shortage of excitement for eSports bettors at Unibet.
Unibet's app does a great job of bringing you all the betting markets while still keeping you in the know-how about all the latest offers and running promotions. There is not a dull moment to be had at this massive sportsbook.
Expert Comments:
"Right from the get-go I was blown away by the impressive volume of features on the Unibet betting app. Just like Betway, this app suits parlay bettors, as you can receive big boosts on your lengthy predictions. I like the eSports coverage, as Unibet brings me betting markets on events from all over the world."
– Paul Ricci (Chief Sports Editor)

---
🏅#5. BetRivers Sportsbook – Awesome Esports Betting Props
BetRivers is one of my favorite sports betting apps because of its broad coverage of the different corners of online betting, including eSports. The app's user interface is simple and easy to use but convenient and effective when it comes to load times and sign-in procedures.
The game props here are something eSports bettors should look out for. Instead of just picking a game winner or map winner, you can pick out some intriguing markets that relate to specifics such as kills, objectives and other engaging wagers.
Expert Comments:
"At BetRivers I can go into specific details with my esports betting. The sportsbook offers tons of game props on LoL, so I never have to settle for a simple wager. Live betting is also a blast; making a bet only takes a second, which works perfectly as the real time odds are always highly generous and I can pick out some fantastic prices."
– Oliver Dickinson (Sports Editor)
---
Is eSports Betting Legal in the US?
Before you can even set out to find an esports betting site and app to your liking, you first have to make sure whether it's even legal to bet on esports in your state.
Unfortunately, the situation with legal esports betting in the US is even more complicated than with traditional betting. So far, only four states have fully legalized and regulated online sports betting – Nevada, New Jersey, Tennessee, and West Virginia.
On top of that, the following states have regulated esports betting apps, but under specific rules and provisions: Arkansas, Delaware, New York, Iowa, Illinois, Michigan, Rhode Island, Montana, New Mexico, Oregon, and Pennsylvania.
However, the vast majority of these states have no esports betting venues even though that form of betting has been legalized or regulated. This is due to a variety of factors, the most impactful of which are the overall complexity of obtaining licenses and the small size of the esports betting market compared to gambling or traditional sports betting. As a result, only a few operators across the US allow esports beating, and this has also prevented a lot of the leading esports bookies from launching their US-based venues.
---
eSports Betting Apps vs. Traditional Bookmakers
Another important topic to cover is whether there's a difference between esports bookmakers and traditional betting sites. The answer is that both of these function in very similar ways, offering mostly the same kinds of bets, odds, and other betting features.
However, the best eSports betting apps are often focused solely on esports bettors, while sports betting sites tend to cover as many betting markets as possible, as well as casino games. What this means for you as a player is that dedicated esports betting apps will usually have better market/tournament coverage and offer unique esports-focused bonuses, but the core mechanics will be the same as with traditional betting apps.
---
Best eSports Betting Apps vs. Skin Gambling
One extremely popular form of unregulated gambling that has popped out in recent years is skin gambling – the process of wagering your in-game skins or cosmetics in lieu of real money. While this represents a convenient workaround in places where eSports betting isn't legal, it comes with several risks. First of all, most of those sites are completely unregulated, which resulted in the whole skin gambling sphere being rife with scams. Secondly, your information and safety are not as protected on those websites and there are no guarantees your winnings will ever be paid out.
Esports betting apps, on the other hand, allow you to wager within a highly-regulated environment using real money, knowing that there you are playing within a legal & licensed sportsbook.
---
eSports Betting Apps Rating Process
The top eSports bookmakers above were not chosen randomly but were decided on after going through a tedious rating process for five different factors about their gambling site. By taking into account these five factors, we've compiled our list of the best esports betting apps.
These factors include how good of a user interface their mobile app has, how trustworthy each sportsbook is, the number of eSports betting markets and competitive odds available, their banking options, and their welcome bonuses.
User Interface
The user interface is crucial for eSports betting apps because it can only be as good as it is easy to use. Suppose an online eSports betting app has an unorganized and cluttered app that doesn't make it simple for the user to find the correct eSports event to place wagers on. In that case, it should be automatically disqualified from your list.
Sports betting apps on mobile devices these days are incredibly easy to use for placing wagers because that's their primary function. The sportsbooks want your money, so if they can't even make it easy for you to spend it, don't give them a dime, several others are much better.
Take DraftKings or FanDuel, for example; both apps have phenomenal eSports betting apps for your mobile device because of their organization. They both may have a ton of different betting markets; however, their homepage and betting markets can be easily navigated to the event of your choosing.
Trustworthiness
Trustworthiness might seem pretty straightforward to some people familiar with online sports betting apps, but if you're new to this, be 100% certain the sportsbook you are signing up with is reputable and safe. Not every sportsbook available online will be legal, especially if they are offering eSports betting for competitors that are minors.
All five of the online eSports betting apps in my list above are entirely legal, reputable, and trustworthy, so if you choose from there, you'll have no issues. If you decide to use sports gambling apps that are not on the list above, be sure they're not offshore betting apps.
Offshore betting apps are not reliable or completely legal, even if they seem to be. Their welcome bonuses and ongoing promotions might be enticing, but be sure to do your due diligence and check for a license from your local gaming commission to be sure it's legal and regulated in your area.
Betting Markets and Types
Betting markets and types are probably the most crucial factors on the list for obvious reasons. If the sportsbook doesn't offer the eSports you're looking for; then it won't matter about the rest of its qualities because the rest of the app will be useless (relatively)!
The list above is curated specifically for the number of eSports betting markets and options because they offer fantasy eSports and most tournaments and events. They also offer the most types of betting on eSports, such as futures on a tournament or prop bets on the number of kills (or goals, points, etc.) an individual or team gets.
Payment Options Available at Esports Betting Apps
The different payment options for online sports betting apps are essential because if you don't have a way to make a deposit, you won't even be able to use them. The online eSports betting apps above all have the following options as a deposit method:
Credit/Debit Cards
Online Bank Transfers
Wire Transfers
Cash at participating retail locations
Don't worry about any of your personal information that may be used in the options above being stolen. If you're following this guide and using a trustworthy sportsbook as recommended, then all your information will be protected and insured by your state's gaming commission.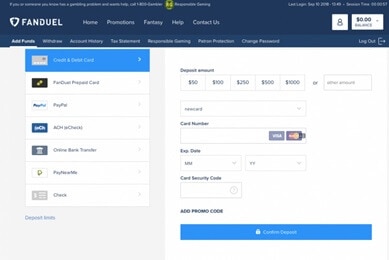 Above all else, for this factor, convenience and safety are critical.
Sign-up Bonuses for eSports Betting
Welcome bonuses are something for sports bettors to be on the look for when signing up for a betting app, especially when they want to place wagers on eSports. Welcome bonuses at esports betting apps can come in a few different forms, but they are typically deposit matches or bonus bets worth up to a specific amount of money.
An industry-standard welcome offer among esports bookmakers is a single bonus bet worth up to $1,000. That welcome offer gives you a max qualifying bet stake of $1,000 on your first bet only, which means you'll have to risk $1,000 to get the most out of the bonus.
Deposit matches, on the other hand, don't require any risk and allow users to use their bonus money however they'd like. Bonus cash is better for users because it can be spread out however the user would like and isn't limited to your first bet.
---
Getting Started with eSports Betting
Suppose you're looking to start betting on eSports but are not sure how; then read this section for more information on signing up. After you've decided on a sportsbook that seems right for you, you'll need to either go to the website or download the app to any of your mobile devices.
Android or Apple users can download the app by going to either the Apple App Store or the Google Play Store and searching for the sportsbook of their choice. Most reputable online sports betting apps will be available in those app stores; however, some may require you to download them from their website. You can do so by using our links to the best eSports betting apps.
After the app is downloaded (or you've gone to the website), you will need to turn on location services on your mobile device or laptop so the website can geolocate you in a legal betting state. Once this is done, you're ready to sign up for an account.
Signing up for online sports betting apps is very easy and generally only takes about three to five minutes. Different eSports apps will require different personal information during the sign-up process; however, most sportsbooks require the following information:
Full name
Date of birth
Phone number
Email address
Home address
Social Security Number (or last four digits)
The information listed above is required because the sportsbooks need to verify your identity before you're allowed to start gambling. Reputable online sportsbooks keep this personal information safe to protect users from identity theft and to adhere to their licensing by local gaming commissions.
---
Types of Bets To Place On eSports
Like any other sport, eSports has bets for almost anything that could happen throughout a game. Users can place bets on anything from the event's winner, totals for a specific stat of a player or team, prop bets like futures or even the first player to get a kill in the match, and even live betting.
Moneyline
Moneyline bets on eSports work the same as on regular sports, meaning that it's simply a bet on who will win. The esports odds will change based on the matchup, and the person or team that's favored to win will have worse odds than the player or team that's the underdog.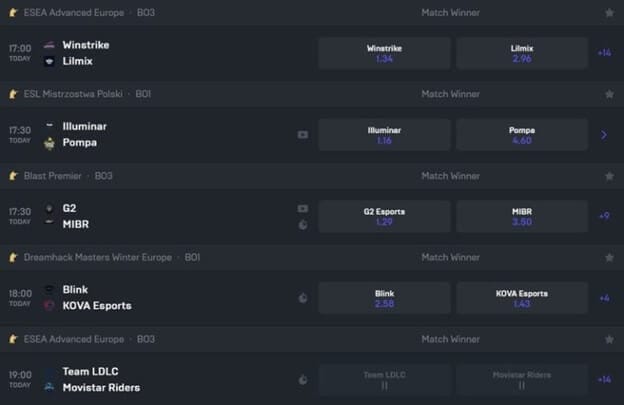 Esports app users can place moneyline bets for individual rounds of tournaments or events on either an individual or a team, depending on the event.
Prop Bets
Prop bets can be placed on anything you can think about in an event. Who will get the first point or so-called "first blood", who will get the last point, who will die the most, and many other things can be bet on through eSports prop betting. Some esports betting apps even offer prop bets on what character a person would use in League of Legends or Overwatch.

Betting apps don't limit prop betting to just a single match, either. Prop bets can be placed on the future of a team for a tournament or event through props called "futures." Futures can be placed on an individual or team to win a tournament or even on the total number of rounds they get passed. An example of an esports futures bet would be to wager on whether a certain team will win the Dota 2 International tournament or whether a team would qualify to the International's Winner Bracket.
Totals
Totals bets are bets on the total number of points in a game for either just one or both teams/individuals. These bets can be on the total number of kills, goals, or any stat that can be tracked in an online eSports video game.
The bet will consist of a line given by the sportsbook for the predicted game total, and users will need to choose over or under the total provided. This type of bet might seem easy to win at first, but the lines usually are scarily close to the actual outcome.
eSports Live Betting
Live betting can be any of the bets above that are placed while the event is currently in progress. Right after the event begins, pre-event line betting will be closed to the public, and live betting will begin.
The odds on live bets change based on the current outcome of the event, meaning that any team winning will have increased odds. This feature is crucial because it is easy to game for better odds on your bets. The best eSports betting apps will assist your live betting strategy by providing live streaming of the ongoing eSports tournaments!
---
eSports Betting Apps with Bonuses
A great way to hit the ground running with your eSports betting is through generous welcome packages. These bonuses can be obtained by clicking our links above and following the individual sign-up process through the sportsbook to create an account.
Once your account has been created, you can immediately redeem your promotional bet or bonus cash, so be sure to make it count by placing a large wager (that you're still comfortable with potentially losing). If you do this, you will get two chances to win the eSports bet, meaning that if your first bet loses, you'll get a bonus bet from the sportsbook in the same amount.
My favorite offer from the list above is BetRivers, as it matches your first deposit with a 100% boost up to $500. You do not need to break the bank to sign up for this offer, and it gives you a substantial amount of money to start your betting with. You can then use that bonus cash on one big moneymaker, or divide it into numerous smaller bets.
---
eSports Major Events and Tournaments to Bet On
There are several major tournaments and events in eSports every year that are perfect for fans to gamble on. Almost any major competitive game you can think of will have its own eSports league because of the vast popularity and following behind the game.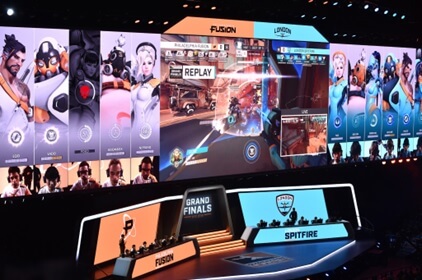 Below are five of the most significant eSports events and tournaments in different games throughout the year.
Call of Duty World League 2023
Call of Duty is one of the largest video game franchises in the entire industry, and anyone who's ever played video games has either played or watched the game at some point in their lives. This Call of Duty World League event was created to find the best teams in the game to play against each other in a tournament for $500,000!
Date: 28 May 2023
Rocket League Championship Series – World Championship 2023
As I mentioned above, Rocket League is a great game that's become incredibly popular over the years and has become huge in eSports. This tournament is the world championship for the best teams in Rocket League to compete for a $500,000 prize pool!
Date: 4 August 2023
Valorant Regional Leagues 2023
Valorant is an online first-person shooter that has become one of the biggest competitive games on the internet due to its unique style of play. It is similar to Overwatch and League of Legends because each user gets the choice from several different operators with different power-ups and abilities.
The Valorant Champions event is a tournament to find the best team of Valorant in the world and has a final prize of $200,000.
Date: TBA
Overwatch League 2023
The Overwatch Summer Showdown is one of the most significant eSports events of the year, with a grand prize of $225,000! This tournament pitches teams against each other in a push-the-payload game mode to fight for dominance in the final Overwatch League event of the year!
Date: TBA
CS: GO BLAST Premier: World Final 2023
Counter-Strike: Global Offensive is one of the largest competitive games in the eSports industry, and the following behind it is incredibly cult-like (because the game is excellent). The CS: GO BLAST league is the most significant division for players of this game, and this tournament is the result of the entire BLAST season.
The World Final tournament puts teams against each other for a final purse of one million dollars! You can bet on CSGO online here.
Date: December 14th-19th
---
eSports Betting Strategy & Tips
Above all else, do your research. That is the best tip or strategy any eSports bettor could ever receive. If you're not knowledgeable about the event, you'll be making uneducated bets based on favoritism or nothing, which is what you don't want to do.
Now that the obvious has been stated, let me tell you some different strategies and tips for what to look for while doing your research.
Find the game you follow the most and get acclimated with the players and teams that play most often to find the best odds for the bet. Be sure to check the player or team's most recent match history to see if they or their opponent are on a hot streak.
Be sure to check if the players or teams have played each other previously to see how they fare against one another and to see if they are more efficient in a specific meta of the game. These change frequently based on the game and tournament settings; however, they are generally a type of weapon or strategy (think pump shotguns from Fortnite).
The reason metas are essential to watch for is because some players might be better with ones that have recently been changed. For example, if player 1 were a better builder in Fortnite than player 2, they would have the edge unless they are in a tournament or game that does not allow building.
---
FAQs
Is eSports betting legal in the US?
Yes! Online eSports betting is legal and available on many mobile apps because of its increasing popularity in recent years. Due to specific state laws around the United States, eSports bettors are only allowed to place wagers on participants 18 years or older because these laws prohibit betting on minors.
Which is the best betting app for eSports?
My personal favorite is BetRivers for many reasons. BetRivers has a phenomenal user interface on their mobile app, several eSports betting markets with great odds, several different payment methods, and a great sign-up bonus for new customers.
How much is the minimum I can bet on eSports?
The minimum and maximum bet credits stake will vary based on the different eSports betting websites you choose to use. Some betting apps have minimum bet amounts of $1, but many have minimums of only ten cents.

What is the best offer for eSports betting?
The best bonus offer for online eSports betting sites has to be the 100% deposit match from BetRivers. The bonus is worth up to $500 and can be accessed by signing up through the link here, then by using the promo code "SPORT" during registration.

What games have eSports betting available?
Several games have eSports leagues and tournaments; however, not all will be available to bet on because only the largest eSports leagues and events will have enough of a following for betting available online. Call of Duty, Halo, League of Legends, Rocket League, Overwatch, Counter-Strike: Global Offensive (CSGO), and Valorant are some games offered on online betting apps.