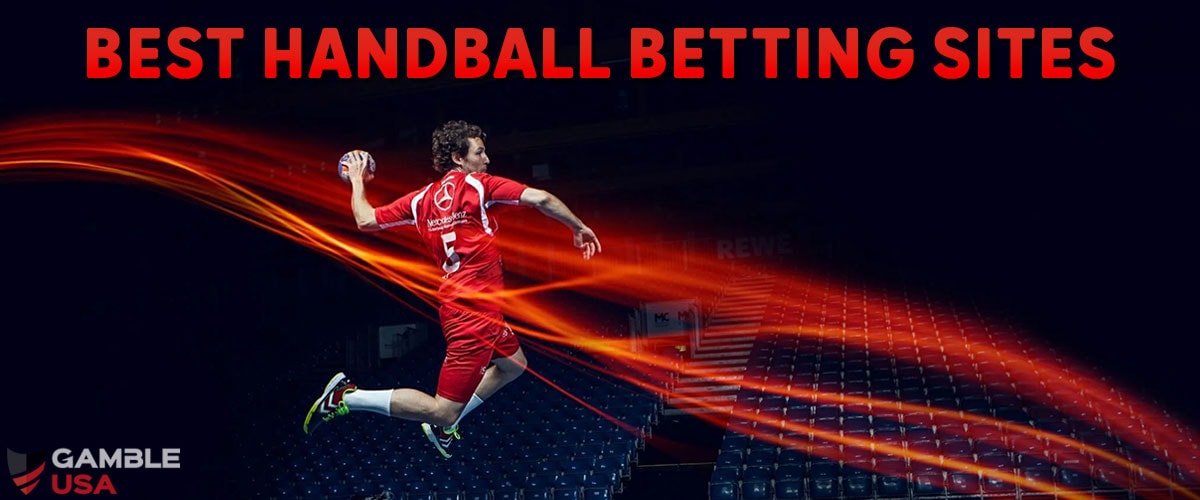 Handball was once known as a niche sport through which Nordic countries supplied their trophy cabinets with shiny medals. However, due to its fast-paced nature and abundance of action, the sport generated interest among many sports fans. Thus, it wasn't long before handball academies started emerging all over Europe.
Today, the fiercest handball battlegrounds are still in Europe. However, while European fans are flocking to see their favorite handball teams, American bettors are virtually flocking to their favorite top handball betting sites offering handball betting odds for all the reputable competitions.
Our team of devoted handball betting experts tested the best betting sites where American punters can make the most of the lucrative handball betting opportunities created by the enticing handball odds.
Bet $1, Get $365 In Bonus Bets
21+. T&C Apply
21+. T&C Apply
Easy and fast banking options
Huge welcome bonus bet
Bet $1, Get $365 In Bonus Bets
21+. T&C Apply
21+. T&C Apply
---
Compare the Top Handball Betting Sites in the US – November 2023
American bettors can find enticing betting odds for handball matches at numerous legit online bookmakers operating under a US license. However, that doesn't mean that every handball sportsbook offers the same opportunities. The handball online betting sites from the cream of the American sports betting crop have many key features that distinguish them from the rest. Because of that, it's crucial to learn which handball bookmakers can give you the best value for your hard-earned money.
To make things easier for you, our team tested a long list of licensed online bookmakers that offer handball markets and did their best to pick the very best and compare them in various aspects.
| 🤾Handball Betting Site | 🇺🇸 State Availability | 💳Banking Options | 🎁Welcome Bonus | 💵Minimum Deposit |
| --- | --- | --- | --- | --- |
| 🥇 bet365 | CO, NJ, OH, VA | Debit/Credit Card, PayPal, Online Banking, PayNearMe, Skrill, Paysafecard, Cash at Cage | Bet $1 and get $200 in bonus bets | $10 |
| 🥈 Unibet | AZ, NJ, PA, VA, IA, IN | Debit/Credit card, Online Banking, PayPal, Unibet Play+ Card, Check, Cash at Cage | $500 Second Chance Bet | $10 |
| 🥉 DraftKings | AZ, CO, CT, IL, IN, IA, KS, LA, MD, MA, MI, NH, NJ, NY, OH, OR, PA, TN, VA, WA, WV, WY | Credit and Debit cards, PayPal, ACH/VIP preferred E-check, Online Banking, Wire Transfer, DraftKings Gift Card, Cash at the casino cage, Play+ prepaid cards | Each new customer gets a 20% bonus up to $1,000 | $5 |
| 🎖️ FanDuel | AZ, CO, CT, TN, IL, IN, IA, LA, NJ, VA, WV, NY, PA, WY, MI, OH, MD, KS, MA | Credit and Debit cards, Venmo, PayPal, PayNearMe, Online Banking, Checks, Wire Transfer, FanDuel Prepaid Card | New customers who bet at least $10 get $1000 bet insurance | $10 |
| 🏅 BetMGM | AZ, CO, IL, IN, IA, KS, LA, MD, MA, MI, MS, NV, NH, NJ, NY, OH, OR, PA, TN, VA, WA, WV, WY | Debit/Credit card, Online Bank Transfer, VIP Preferred e-Check/ACH, PayPal, Apple Pay, PayNearMe, Play+ Prepaid Card, Wire Transfer, Cash at Casino cage, Check by mail | New customers receive up to $1,500 back in Bonus Bets if their first wager loses | $10 |
---
5 Best Handball Betting Sites 2023
We have found the top 5 handball betting sites based on state availability, handball competitions, betting types, and bonuses. See our rankings below!
| 🤾Handball Betting Site | 🇺🇸 State Availability | 💰Variety of Handball competitions | 💵Assortment of Handball betting types | 🎁Handball-related bonuses and promo offers |
| --- | --- | --- | --- | --- |
| 🥇 bet365 | 3/5 | 4.4/5 | 4.5/5 | 4.4/5 |
| 🥈 Unibet | 3.2/5 | 4.7/5 | 4.3/5 | 4.2/5 |
| 🥉 DraftKings | 4.7/5 | 4/5 | 4/5 | 4/5 |
| 🎖️ FanDuel | 4.5/5 | 4.6/5 | 4.2/5 | 4.2/5 |
| 🏅 BetMGM | 4.4/5 | 3.8/5 | 3.6/5 | 4.1/5 |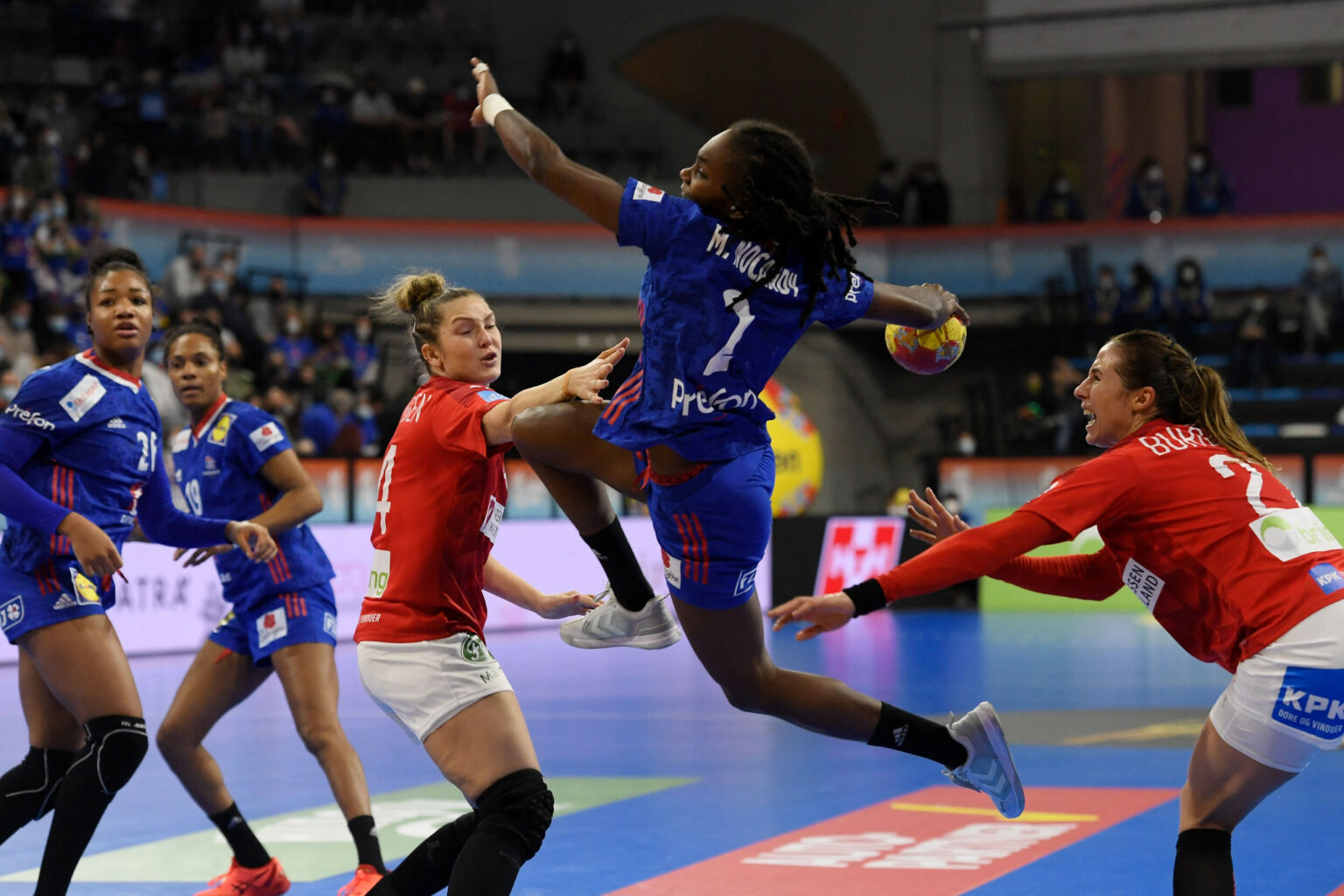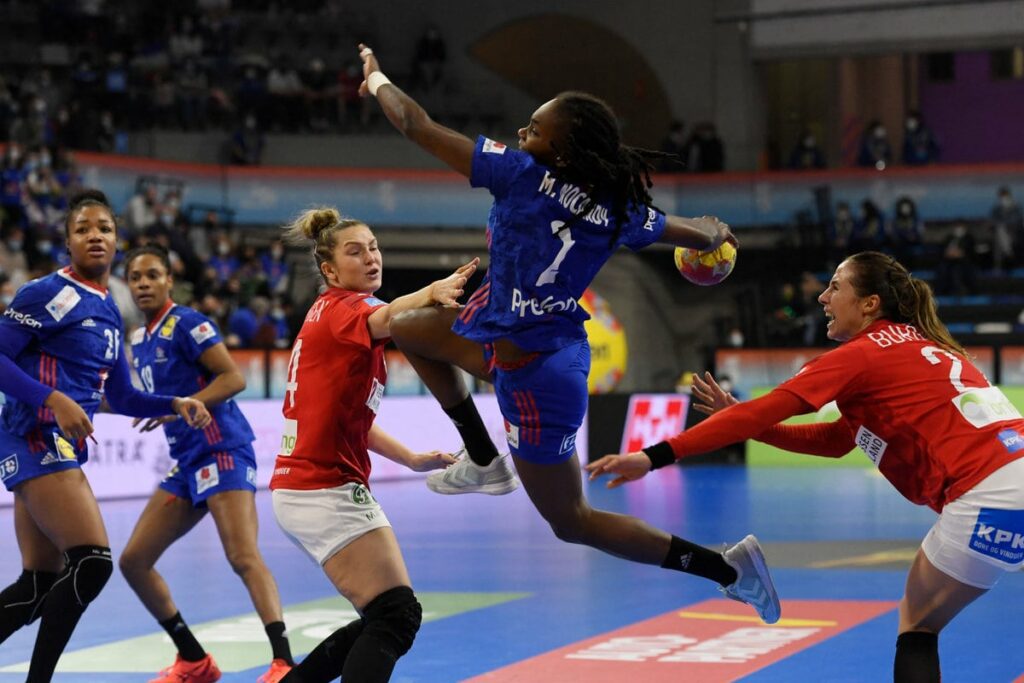 ---
🥇#1 bet365 Sportsbook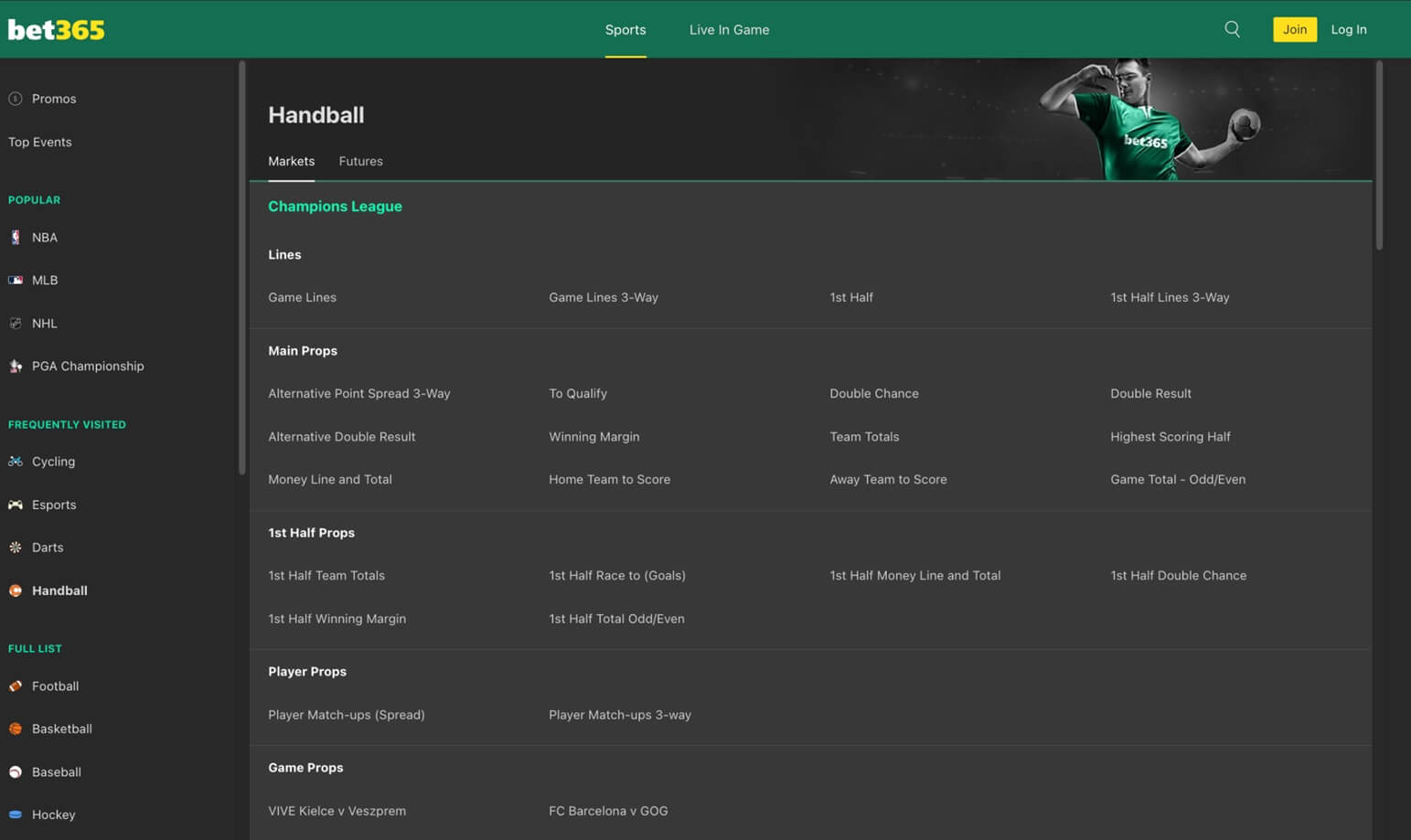 One of the top reasons why bet365 is among the best handball betting sites available to American bettors is the variety of handball competitions. EHF Champions League, Danish League, French League, Spanish League, German League; you name it, bet365 got it. Another reason bet365 is the handball go-to betting site for millions of bettors all over the globe is the selection of betting types.
Besides the classic game lines and game line 3-ways, American bettors using bet365 can take their betting experience to a whole new level by exploring some of the more advanced options available on the platform.
Currently, bet365 offers a massive selection of Main Props, 1st Half Props, Player Props, Game Props, and Futures for multiple elite handball tournaments and leagues such as the Champions League, The Danish Men's Handball League, the French LNH Division 1, the Bundesliga, and the Spanish Liga Asobal.
✅ Pros:
Largest selection of handball markets
Outstanding assortment of offered handball events and leagues
Excellent live-streaming feature
❌ Cons:
Noticeably limited state availability
Expert Comments:
"If you value reliability over aesthetics and an abundance of features, then bet365 would make an ideal sports-betting home for you. I particularly enjoy the intriguing props bets and futures for the top handball competitions, which are offered at bet365 at extremely desirable odds. With the live streaming feature, the bet365 app is a perfect choice for betting on handball."
– Paul Ricci (Chief Sports Editor)

---
🥈#2 Unibet Sports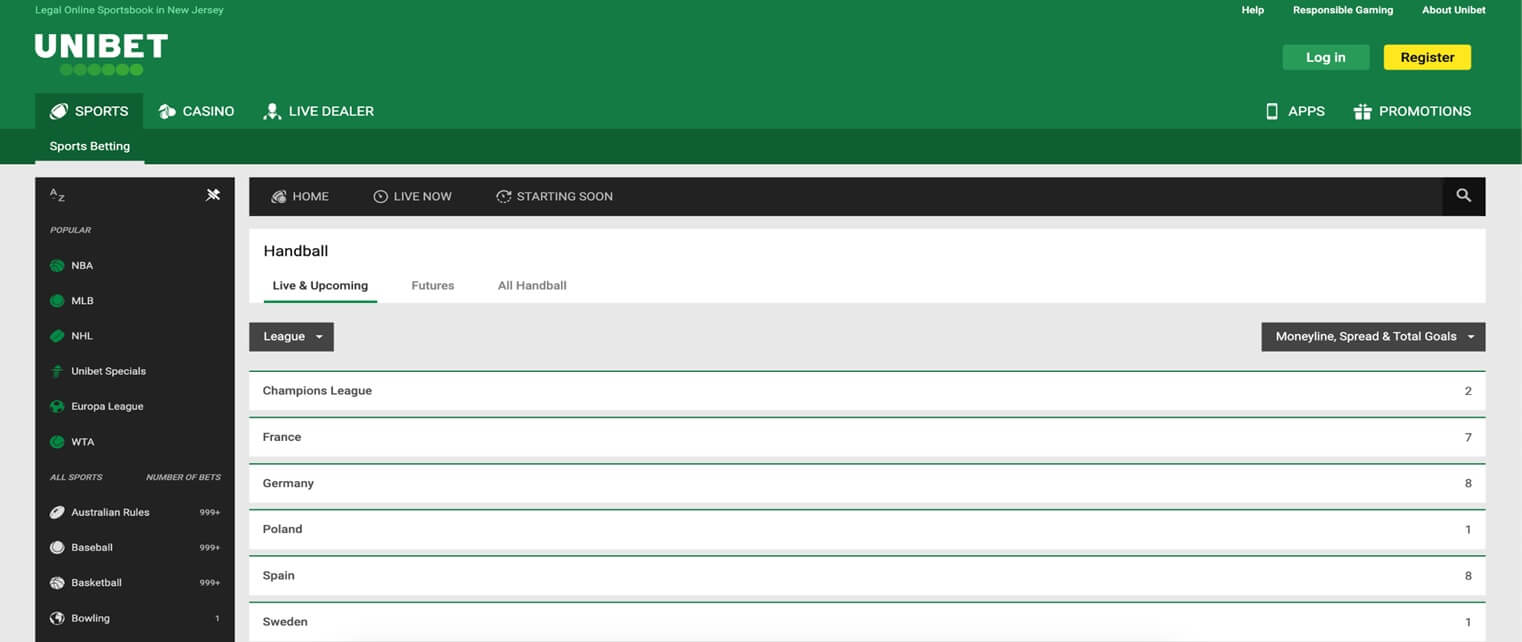 Unibet has the largest selection of offered handball leagues which is what draws handball fans to the platform. Besides the Champions League, bettors at Unibet can also bet on games from the French Starligue, the Spanish Liga ASOBAL, the German Bundesliga, the Polish Ekstraklasa and the Swedish Handbollsligan. Bettors can also expect to find International games once the significant International tournaments start approaching.
While there are not any player props offered at the moment, the selection of game props at Unibet is what makes the assortment of handball betting types one of the best in the business. Besides the game props, bettors at Unibet can expect to find all the other common betting types that we are all familiar with. Unibet has a Parlay Booster promo that can get bettors as high as a 50% cash boost on their parlays. There are also Daily Boost and Happy Hour promos but handball fans should not expect to find handball games in the pool of available sports for these promos very often.
✅ Pros:
Best Champions League odds
Largest selection of handball leagues
❌ Cons:
Lack of payment methods compared to its competitors

---
🥉#3 DraftKings Sportsbook

The assortment of available handball competitions allows DraftKings to go head-to-head with the best handball bookies in the country. DraftKings bettors can currently bet on handball games from the Spanish Liga Asobal, German Bundesliga, and the Danish Handboldligaen.
Regarding the selection of betting options offered for the currently available handball leagues, bettors at DraftKings have plenty to choose from. While there aren't any Player Props, the sportsbook has plenty of other intricate Game Props where bettors can find hundreds of options, including the classic ones like Moneyline bets, spread bets, and totals.
The quality of the user interface design of DraftKings is one of the key aspects that separates the sportsbook from the competition. The web platform and mobile app have a meticulously crafted user-friendly design that allows bettors effortless navigation.
✅ Pros:
Large state availability
Best handball betting odds
Good selection of game props for handball
❌ Cons:
Odds on futures can have higher juice
Expert Comments:
"The sheer volume of handball game props at DraftKings is remarkable. I have often picked out some fantastic deals, especially on the Champions League. The only areas where DraftKings falls a little short in is its futures markets, which are less imaginative, and the juice can be a bit higher then what you may find elsewhere, but they more than make up for it with their unique props."
– Paul Ricci (Chief Sports Editor)

---
🎖️#4 BetMGM Sportsbook


The bettors at BetMGM can bet on handball games from the Champions League, the German Bundesliga, the Spanish Liga Asobal, and the Danish Handboldligaen. What separates BetMGM from its competitors is the fact that this handball betting site also offers odds for women's handball competitions, including the Women's EHF Champions League and the Danish Women's Handball League. Just like the selection of handball competitions, the assortment of handball betting types at BetMGM is among the best in the business, especially for bettors interested in Game Props and multiple handicapping options.
Although known as the King of Sportsbook Promos, BetMGM is not offering any handball bonuses specifically created for handball games. However, new bettors can use the generous BetMGM welcome offer to jump-start their handball-betting campaign and get up to $1,500 back in bonus bets if their first handball bet is a loss.
✅ Pros:
Highly-reputable brand
Outstanding selection of both men's and women's handball competitions
Large state availability
❌ Cons:
Lack of handball promos and bonuses
Expert Comments:
"There are lots of intriguing handball bets to try out at BetMGM. This betting site will test your knowledge of the sport, and if you fancy a good longshot bet, then you can construct some really detailed parlay bets. I would recommend it strongly to any handball bettor, the only area BetMGM falls short in is its lack of handball-specific promos."
– Damjan Spajić (Sports Editor)

---
🏅#5 FanDuel Sportsbook

There are a few reasons why FanDuel is sitting at number five on our list of recommended handball betting sites, and the lack of variety of handball competitions is clearly one of them. FanDuel currently takes handball bets only for matches from the French Starligue, also known as LNH Division 1 and the Spanish Liga ASOBAL. Now, while this may seem a bit discouraging at first, real handball fans know the incredible quality of these particular leagues.
Although FanDuel exceeds expectations in various aspects, its selection of handball betting types for the currently offered matches from the French Starligue and Spanish Liga ASOBAL is nothing to write home about. FanDuel bettors only have the option to place Moneyline bets, double chance bets, and totals.
✅ Pros:
Generous welcome offer
Outstanding mobile app for handball betting
❌ Cons:
A modest selection of handball competitions
Expert Comments:
"FanDuel is one of the most popular betting platforms in the US. It has good coverage of handball, but it does not have as many options for bettors as the other entries on this page. However, you can still pick out some great offers and bet on all the top competitions. As a casual handball bettor, it more than covers you for your handball bets. "
– Paul Ricci (Chief Sports Editor)

---
Handball Betting Promo Codes
Unfortunately, handball is not popular enough to be more involved in the promo code sections of the top-rated handball betting websites. Because of that, bettors need to use some of the available welcome offers and potential odds boosts to get their handball betting engines roaring.
| 🤾Handball Betting Site | 🎁Welcome Offer | 💵Minimum Deposit Limit |
| --- | --- | --- |
| 🥇 bet365 | Bet $1 and get $200 in bonus bets | $10 |
| 🥈 Unibet | New customers get $500 second chance Bet | $10 |
| 🥉 DraftKings | Each new customer gets a 20% bonus up to $1,000. | $5 |
| 🎖️ FanDuel | New customers who bet at least $5 can get up to $1000 insurance | $10 |
| 🏅 BetMGM | New customers receive up to $1,500 back in Bonus Bets if their first wager loses. | $10 |
---
Handball Betting Sites Rating Process: Aspects To Look For
Wondering how we selected the listed handball betting sites? Check out the ranking criteria we used below.
Licensing and state availability
It is normal to get tempted by generous promo offers and enticing odds; however, before deciding to create an account on a particular handball betting page, check if it operates under a valid license issued by an American governing body. By betting at fully licensed sportsbooks available in your state, you avoid breaking the law and minimize the risk of exposing your personal and bank details to potential threats.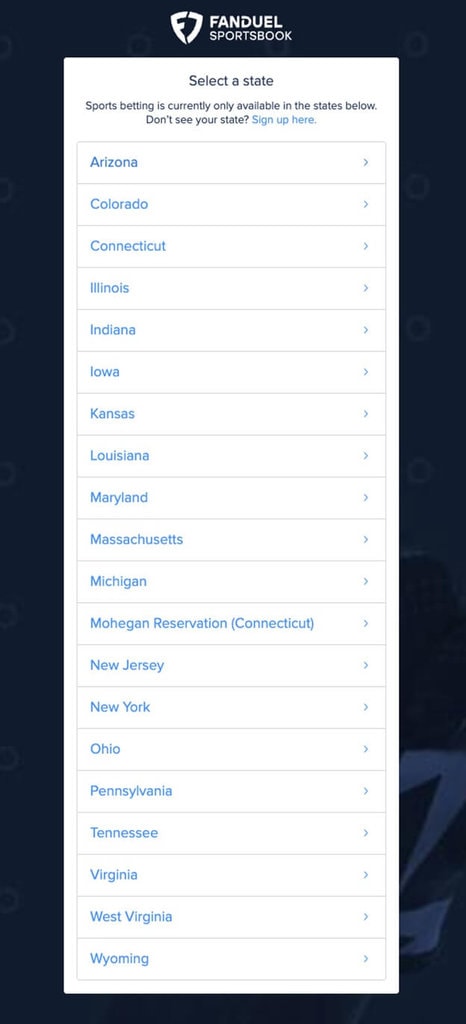 Bonuses and promotions
Finding specific handball promos in US-based sportsbooks that offer handball betting can be tricky, but that is not a reason to get discouraged. Most top betting sites have generous welcome offers that can help you start betting and try your best handball betting strategy. On top of that, make sure to check the promo sections for potential odds boosts during the knockout stages of the EHF Champions League.
Selection of betting markets and quality of odds
Another crucial aspect that every handball bettor should pay attention to is the variety of betting markets offered at their preferred handball sportsbook. Handball is too exciting for bettors to stick to moneyline handball wagers and totals. Thus, whenever you search for the best handball betting site, see if the catalog of betting markets includes various game and player props to keep things spicy. Besides that, be ready to dedicate time to compare the odds at multiple betting sites to make sure you are getting the best bang for your buck.
Variety of offered handball competitions
The EHF Champions League delivers the most exciting handball matchups, but the whole handball extravaganza doesn't necessarily stop there. Many European handball leagues are known for their ability to deliver high-level handball performances. Therefore, it's crucial to stick with sportsbooks where you can find most handball markets for each significant handball event.
Selection of payment methods
Whenever you are looking for a sportsbook that takes handball bets, check out the cashier section to see the selection of payment methods. The sports betting industry has come way too far for you to get stuck on betting sites with limited options for depositing and withdrawing money. Different handball bettors prefer different payment methods. Therefore, always choose a betting site that can meet the demands of as many bettors as possible.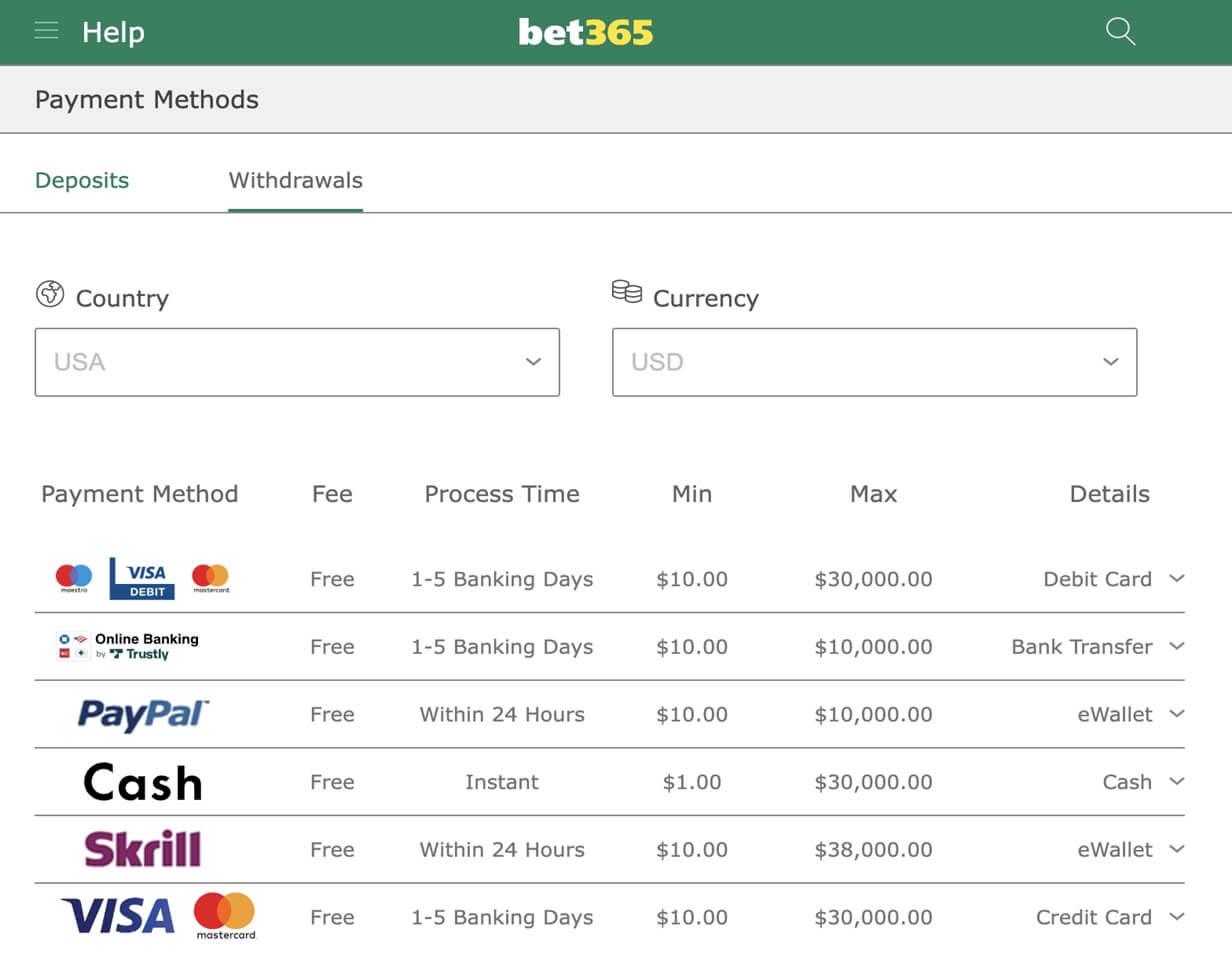 Although handball is a dynamic sport that can be truly exhausting, making deposits and withdrawing money from each of the best handball betting sites we listed in this article is easy.
---
Getting Started with Handball Betting Online
All you need to start your online handball betting journey is a device with an internet connection and a touch of enthusiasm. The process is simple and can get done in just a few minutes.
Download Process
Start by downloading the official mobile app of the handball betting platform of your choice. To do so, connect your mobile device to the internet and head over to one of the stores. Search for the mobile app on the Google Play Store if you are using an Android device or the App Store if you use an iPhone or an iPad.
Signup process
Creating your betting account is easy. Enter the official website of your preferred sportsbook or launch the mobile app that you've downloaded from one of the stores and locate the Register or Join button.
Once you click the button, a new screen will pop out where you will get asked to enter your email and choose a password. Once you do that, enter your personal information, including the last four digits of your social security card, enter a promo code if you have one, and submit your registration.
Making your first deposit
Once you get a confirmation email, you can visit the site and log into your account to make your first deposit. To do so, first, locate the Deposit button or find the Cashier section. There you will have the option to choose from the list of available payment methods.
Select one, enter your payment details, and enter the amount you want to add to your sportsbook account. Once your request gets processed, the money will get transferred to your betting account, and you can start your betting adventure by exploring and finding the betting market suitable for your handball betting strategy.
---
Handball Betting Types
Betting on handball online is very straightforward. All bettors need to do is visit the website of their sportsbook of choice, make a deposit, select handball from the pool of available sports on the right side of the screen, and then select the game they want to add to their betting slip. Once they click on the game, every available betting market will pop on the screen, and then they can choose the one they like and enter the amount they want to place on the particular bet.
Although handball is a unique sport full of action that can create various dynamic in-game scenarios, bettors should not expect extremely long lists of available betting types at the best handball betting sites. Here are the most common betting types.
Moneyline – The simplest form of betting through which you are betting on the winner of the game.
Moneyline Halves – By placing a moneyline bet on the first half, you choose the team that will score more goals by halftime.
3-Way Moneyline – Same as moneyline bets, except in this case, you can place a bet on the handball match to end up as a draw.
3-Way Moneyline Halves – By placing a 3-way moneyline bet on the first half, you can choose which team you think will lead before halftime or if the first half of the game will end as a draw.
Totals (Over/Under) – A bet in which handball punters are betting on the number of total goals scored in the handball match.
Spread bets (Handicap betting) – If there is a massive disparity between two teams in a handball game, the bookmakers offer spread bets to even out the playing field by giving an edge to the underdog or a disadvantage to the favorite. If you place a spread bet of -3.5, your team has to win the handball match by four goal difference for you to win the bet.
Winning Margin – This is another simple betting type popular among handball punters. By choosing winning margin markets, bettors are trying to predict the winning margin of the winner of the handball match. The margins get decided by the sportsbooks and they are usually in the range of 3 or 2 goals.
Team Props – By placing team props wagers, bettors are betting on particular aspects of the performance of each team. The list of popular team props the best betting sites offer includes bets on the highest-scoring half, amount of goals each team will score, double chance, double result, etc.
Player Props – Just like the team props, player props are bets not necessarily connected with the final outcome. By placing a player prop bet, bettors are betting on the performance of individual players during the game. Player props can come in different forms, with the most common ones being bets on the number of goals a particular player will score or on which player will get the first goal in a game. For example, you can bet that Kiril Lazarov will score more than 8 goals in the game, or that Arpad Sterbik will have over or under 10 saves in a match.
Futures – Futures are outright winner bets on upcoming handball competitions. For example, if you think that Paris Saint Germain will win the French Starligue before the league has even started, go to one of the handball betting sites listed in this article and place a Future bet on the mighty Parisians led by the legendary duo of Nikola Karabatić and Henrik Toft Hansen.
Best Handball Bets for Beginners
If you are new to the whole handball hype train, our advice would be to stick to the basic betting types like Moneyline bets and totals. The fact that those are the most common bets does not mean you won't have tons of fun watching the games and waiting for the outcomes.
Just like we explained earlier, when placing Moneyline handball bets, you are predicting the winner of the game, while by placing Totals, you are choosing if the number of goals will be over or under the number set by the oddsmakers. And if you want to spice things up, explore the 3-Way Moneyline betting option and try your luck by betting on draw.
Betting Options for Handball Experts
While there don't seem to be any options for handball same-game parlays, handball experts should definitely consider significantly increasing their potential payouts by assembling regular parlays. Many bookmakers have parlay boosts. Some even offer multi-sport parlay bonuses. Those can be a great way for bettors to put their handball knowledge to the test and play for large payouts.
Player props are another betting type where handball experts can test their knowledge and strike gold. Handball is a dynamic game in which certain matchups can create unique scenarios that bettors can use to laugh their way to the bank. Handball experts who are not afraid to spend time on research can detect possibilities for such opportunities and use them to make a profit through player prop bets.
Handball Live Betting
Live streaming handball and betting on some of the biggest European handball rivalries is already exciting, but those who want to turn the excitement up a notch can do so by indulging in handball live betting. Although incredibly entertaining, live betting on handball comes at a price.
The game is so action-packed and dynamic that things can drastically change in just a few seconds. So if you want to make the most of live betting on handball, be ready to devote your full attention to the game and keep your eyes open for all the potential changes in the betting odds.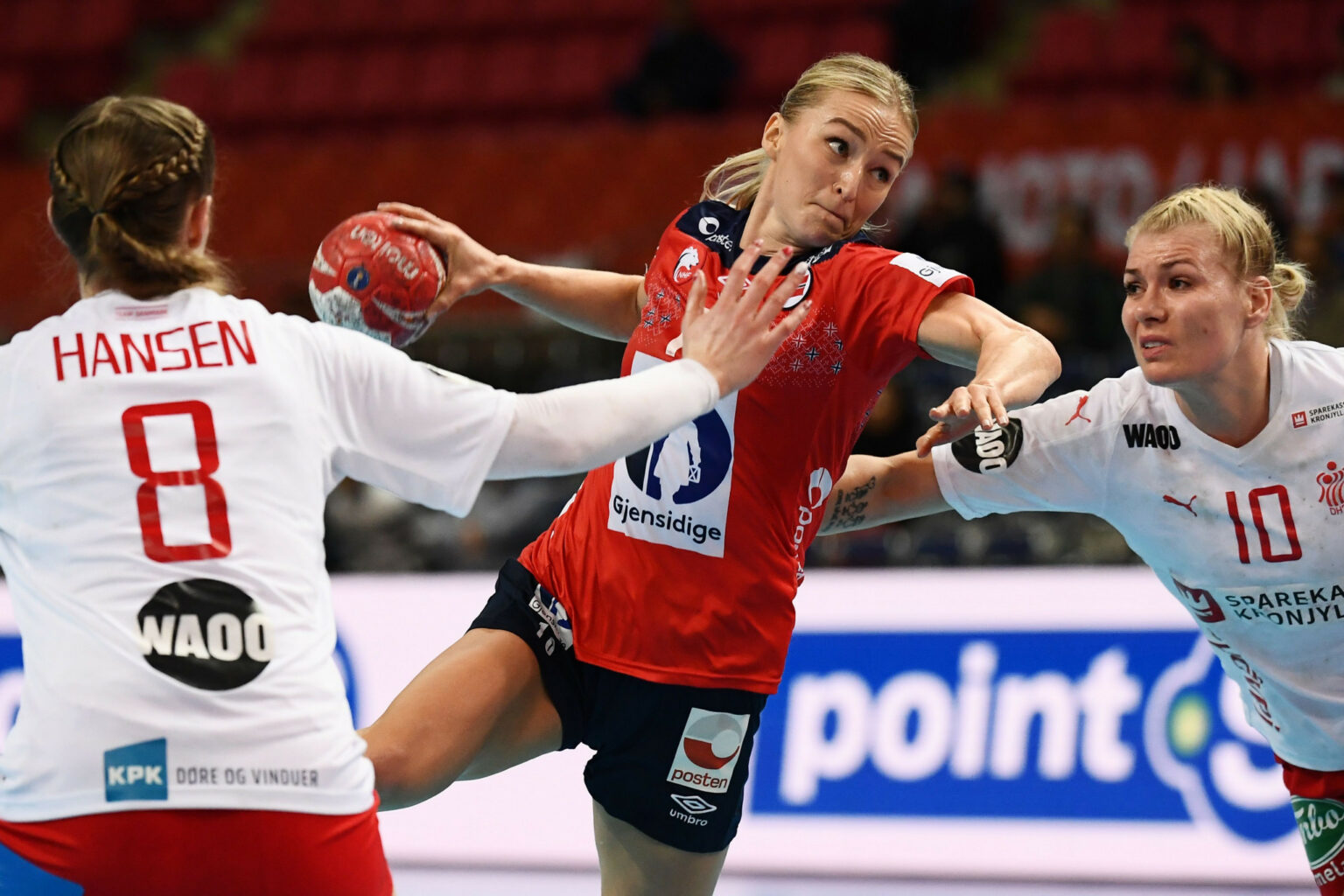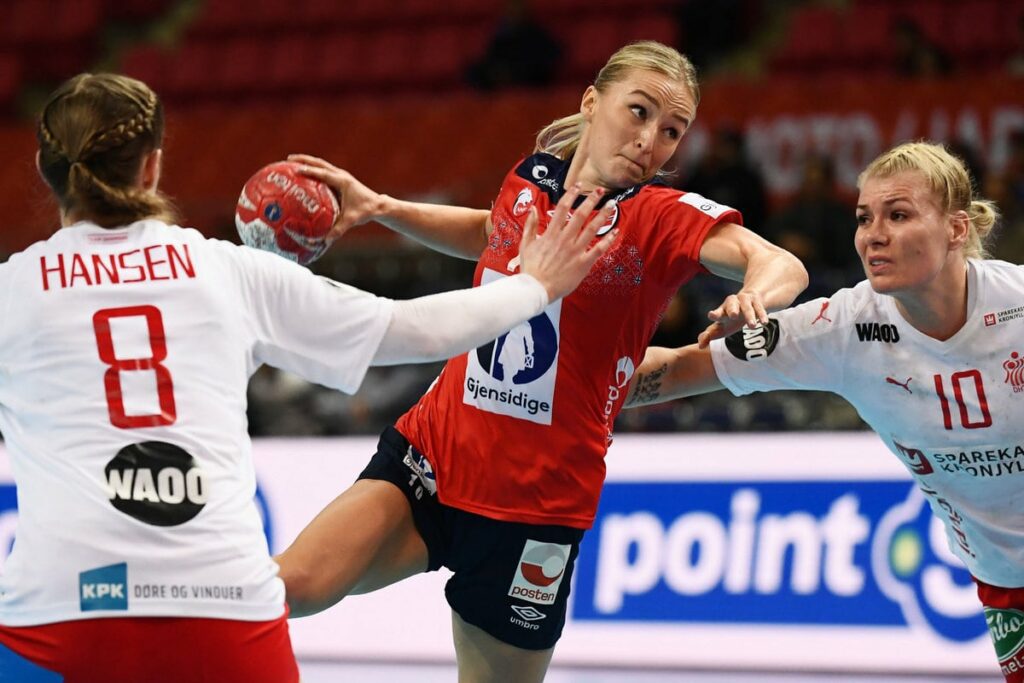 ---
Importance of Finding the Right Handball Betting Site
Although still quite far from being a popular sport in the USA, handball has many American fans interested in it and all the lucrative opportunities that can come from betting on it.
The fact that the sport is not as popular as some other sports does not mean that American bettors can't find sportsbooks that offer a great selection of betting types for all the top handball leagues from all over the globe.
Therefore, bettors need to know that there are many top-rated betting sites that can meet the demands of the fussiest handball aficionados.
---
FAQs
Is betting on Handball competitions legal in the USA?
Placing wagers on handball competitions is legal in the USA if you are doing it at a licensed sports betting site from a state where sports betting is legal.
What is the legal age for betting on handball in the USA?
The legal age for betting on handball in the USA is 21.
What are the best Handball betting sites?
The expansion of the sports betting industry has allowed many online sportsbooks to provide an excellent handball betting experience. However, sportsbooks like bet365, DraftKings, Fanduel, and BetMGM are the best choice for punters who want to bet on handball.
How do the odds work for handball betting?
Sportsbooks display the handball match betting odds the same as for any other sport. Each betting market gets marked by a number that can be either positive or negative. If there is a plus sign before the number, then the number will tell you the amount you could win if you bet $100. On the other hand, a minus sign before the number will show you how much you will have to bet in order to win $100.
What are some helpful tips and strategies for betting on handball competitions?
Handball is an incredibly dynamic sport where things can change in just a few seconds, so always be ready to act accordingly and adapt to the various possible scenarios by utilizing the possibilities of handball in play betting.

The atmosphere at some of the venues during handball competitions can be intense and seriously affect the performance of each team. Therefore, be ready to dedicate time to research and see how teams play in front of their home crowd and during away days.

Analyzing the way certain teams play against particular opponents and being up-to-date with all the latest handball news can help you bet on handball and get into more advanced betting options like handicap betting.