Gamble USA strives to improve your online gambling experience. We aim to help you play safely, make informed decisions when gambling, and increase your betting knowledge through our guides.
We adhere to strict editorial integrity; our content may contain links to products from our licensed & legal US partners.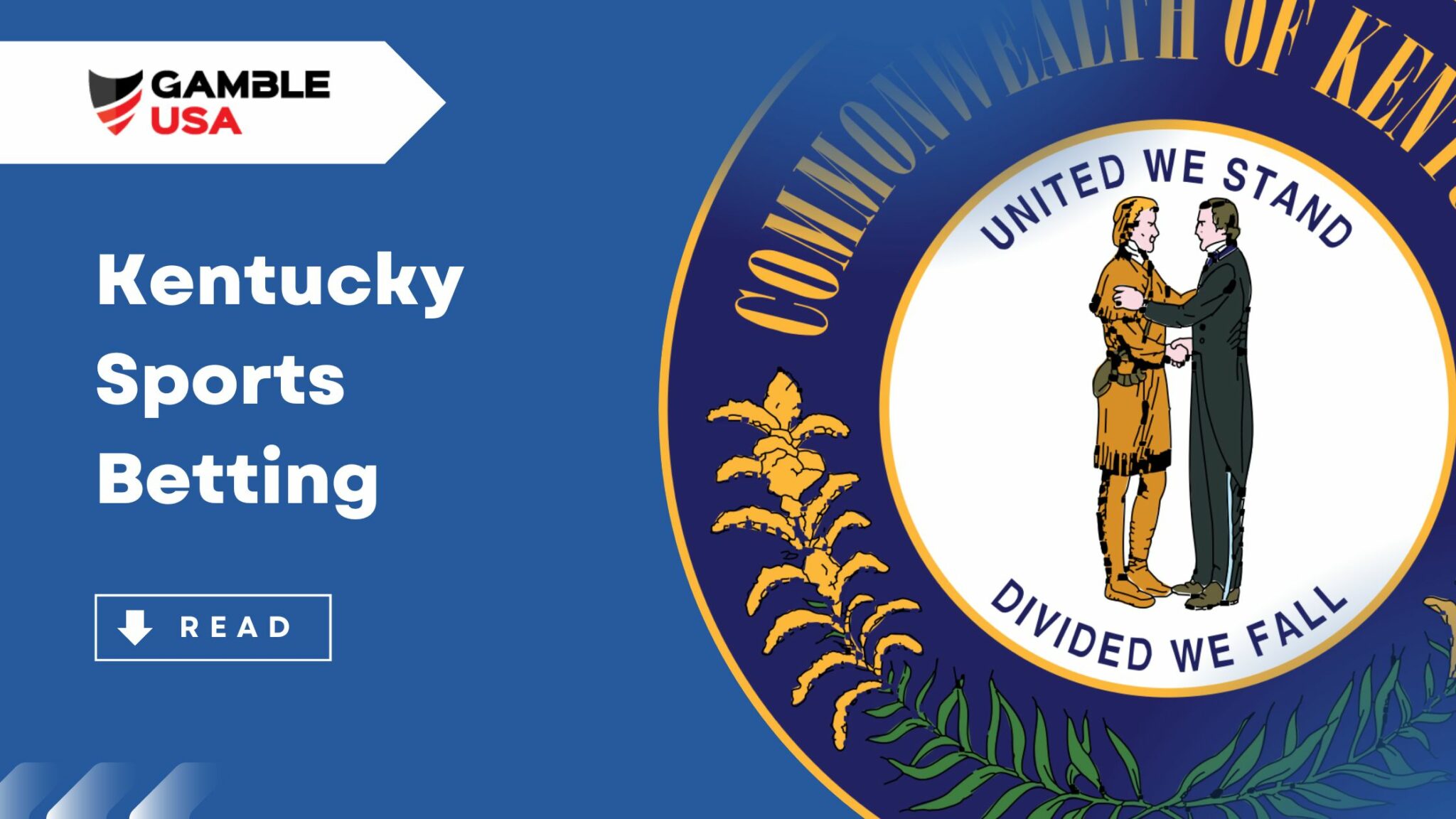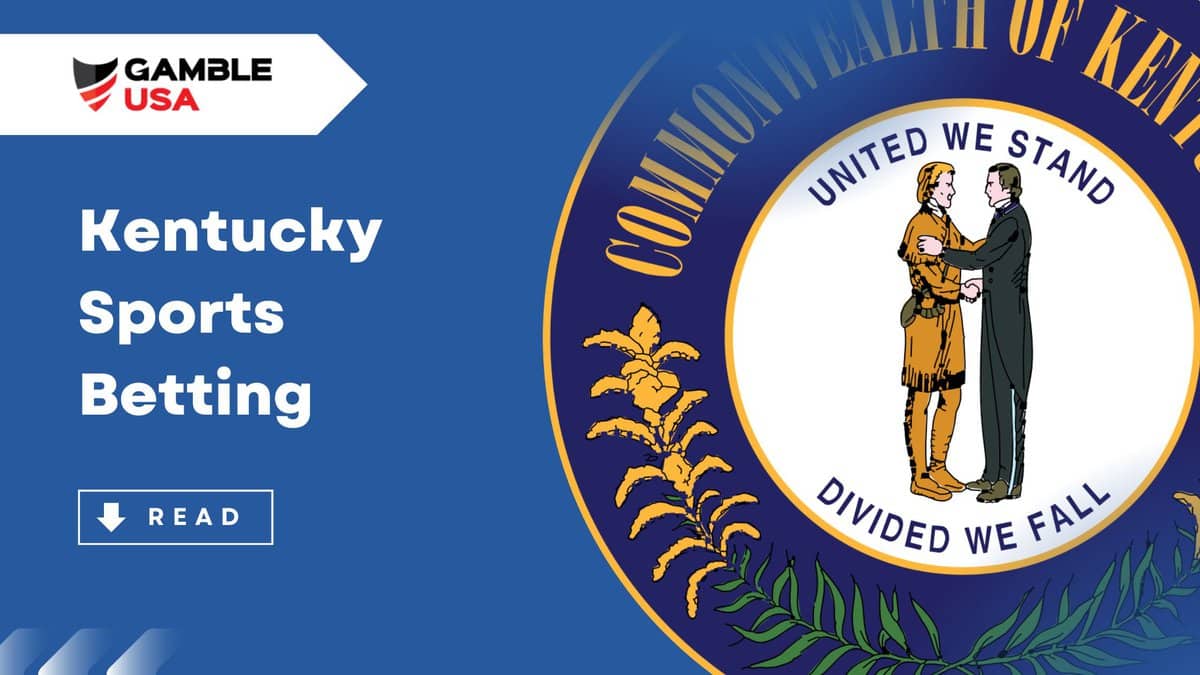 In 2023, the state of Kentucky joined the scene of online sports betting in the USA. Residents in the state can bet on all sorts of sports events, from horse racing to major leagues and collegiate sports events, all online or through mobile apps.
Governor Andy Beshear signed off on House Bill 551, which legalized online sports betting throughout the state of Kentucky. Prior to this bill, horse racing was the only sport that bettors could make their wagers on. 
Joining the evergrowing world of online betting, Kentuckians have the world in the palm of their hand, as they can access all sorts of exhilarating sports bets and amazing deals that are being offered at sportsbooks today.
---
Understanding Online Betting in Kentucky
Kentucky has flirted with the idea of legalizing gambling since 2018 when the US Supreme Court repealed PASPA, the Federal Law that banned sports gambling in the states. After PASPA was repealed, this gave each state the independence to determine whether to legalize sports gambling, and a lot decided to do just that. The road was a bit bumpier for Kentucky, as four sports betting bills were proposed but shot down in 2019. In 2020, the Kentucky Supreme Court decreed that Historical Horse Racing machines were unconstitutional and made them illegal. This decision was overturned the following year.
In 2022, the Kentucky General Assembly pushed again to legalize sports gambling, but the vote fell short. However, the interest in legalizing sports betting in Kentucky gained a lot of traction, and finally in 2023 when the bill was put up to a vote once again, it was finally approved with a 63-34 vote by the House. Heading onto the Senate, it passed again with a vote of 25-12, and was signed into law by Governor Beshear.
---
Kentucky Sports Betting
House Bill 551, signed in August of 2023, legalized sports betting in the state of Kentucky, but horse race betting was already legal. There is certainly a big interest in horse race betting in the state, as it has some of the most famous horse races, such as the Kentucky Derby, Kentucky Oaks, and Blue Grass Stakes.
But we already knew that before the bill was passed. Now, the sports betting scene will flourish, as bettors can make predictions on their local college teams and favorite pro teams in major leagues. Football is easily one of the most popular sports in the state, and with the arrival of the FanDuel and DraftKings Sportsbooks, bettors will have masses of betting opportunities.
If you are more into soccer or basketball, then you are certainly not going to feel left out, especially with the sportsbooks like bet365 and Caesars which will spoil you with deals for big games and top competitions.
Sports You Can Bet on in Kentucky:
---
Kentucky Gambling Regulations
HB 551 opened up the possibility for bettors to make wagers on all professional and collegiate sports. Horse racing gambling was already legal in Kentucky before the bill was passed, and was officiated by the Kentucky Horse Racing Commission (KHRC). The House Bill stated that the KHRC will also become the state's regulating body for sports wagering and that it will have the authority to issue licenses to gambling operators. To apply for a gambling license in the state, operators need to register with a professional racetrack and then be regulated through that racing track's service providers. Tracks need to pay an initial fee of $500,000 to apply for a license, and if their application is approved, they can partner with gambling operators. The track's service providers need to then pay an annual renewal fee of $50,000 to keep their license.
Each track can only take on 3 sports betting providers. These sports betting providers must then apply for a service provider license and pay a $50,000 nonrefundable application fee and an annual renewal fee of $10,000. The Bill also levies a 9.75% tax on the adjusted gross revenue from retail wagers (betting at the track) and a 14.25% tax on revenue received from "off-site technology" (online betting).
As a bettor, the only information that affects you is that you must be of legal age, which is 18 in Kentucky and must be physically located within the state of Kentucky to place bets here. When registering an account, you will have to submit some ID verification documents, to prove that you are eligible to bet online. One last thing; though the House Bill decreed the legal gambling age in Kentucky is 18, Sportsbooks still reserve the right to set a higher legal age. Caesars Sportsbook, for example, stated that its customers must be 21 years old or older.
---
Best Betting Sites in Kentucky
Kentuckians have a great variety of choice when it comes to picking a sportsbook. A lot of the major sportsbooks in the country offer their services to the Bluegrass stat
🥇 #1. Caesars Sportsbook Kentucky
Caesars Sportsbook has established itself as one of the most popular sportsbooks in the US. It was among the first operators to move for a license in the Bluegrass state, partnering up with the famous Keeneland Racetrack for retail and mobile betting. Caesars is also partnered with Lexington Trots Breeders, the service provider that operates the Red Mile racetrack.
The operator took over William Hill in 2021 and has tonnes of experience with servicing bettors. Caesars Sportsbook already operates in most of the states where gambling is legal and offers some excellent features for bettors in Kentucky.

---
🥈 #2. BetMGM Kentucky
BetMGM is signed up with Revolutionary Racing Kentucky for retail and mobile betting platforms. This service provider operates a quarter horse racetrack in Ashland, that is expected to open in 2024. 
BetMGM Sportsbook caters to all bettors, no matter your experience level or budget size. You can make minimum deposits of $10, and the betting app has great live streaming coverage on many sports. Perfect stuff for casual bettors. Of course, for the more seasoned bettors or those who want to bet more regularly, there are plenty of big bonuses and extensive betting markets you can dive straight into.

---
🥉 #3. bet365 Kentucky
Bet365 is one of the most popular sportsbooks in Europe, and in 2019 the operator opened its services to the US market. It started in NJ, and quickly gained traction with US bettors for its exclusive features and special offers.
As an international sportsbook, bet365 goes above and beyond a lot of US operators in its sports coverage. What we mean by this is that you can find betting markets on all sorts of niche sports, including darts, cricket, cycling, and Gaelic sports. Bet365 also has a category for horse racing, where you can find a very detailed and well-organized range of bets and stats. It also provides generous promotions for horse racing bettors, including insurance, best odds guaranteed, and each way extra.

---
🏅 #4. FanDuel Kentucky
FanDuel Sportsbook Kentucky is partnered with Turfway Park for online sports betting. Originally, FanDuel was a daily fantasy sports, or DFS, company that had massive success all across the country. With the legalization of sports betting in the US in 2018, it merged with the Irish sportsbook Paddy Power to create a sportsbook for US bettors.
Kentucky sports bettors can make their predictions on all the major sports leagues at FanDuel, and enjoy regular bonuses and juicy odds boosts on featured bets. The betting markets at this sportsbook are deep and full of exceptional treasures

---
🎖️ #5. DraftKings Kentucky
Like FanDuel, DraftKings built its reputation as an American DFS company, before opening up to the world of online betting. In Kentucky, it is partnered with Cumberland Run and has an online sports betting license. 
Longtime members of DraftKings are rewarded through the Dynasty Rewards VIP program, and they can take advantage of a diverse range of promotions. These include Odds Surge, Profit Boost, Stepped Up Parlay, Stepped Up SGP and Deposit Bonuses, not to mention various other specials that you can catch on big hyped up events.

---
Most Popular Sports in Kentucky
Though Kentucky does not have any professional teams in the major sports leagues, this does not mean that they are not hugely popular in the state. Instead, Kentuckians support franchises that are based nearby.
Football 🏈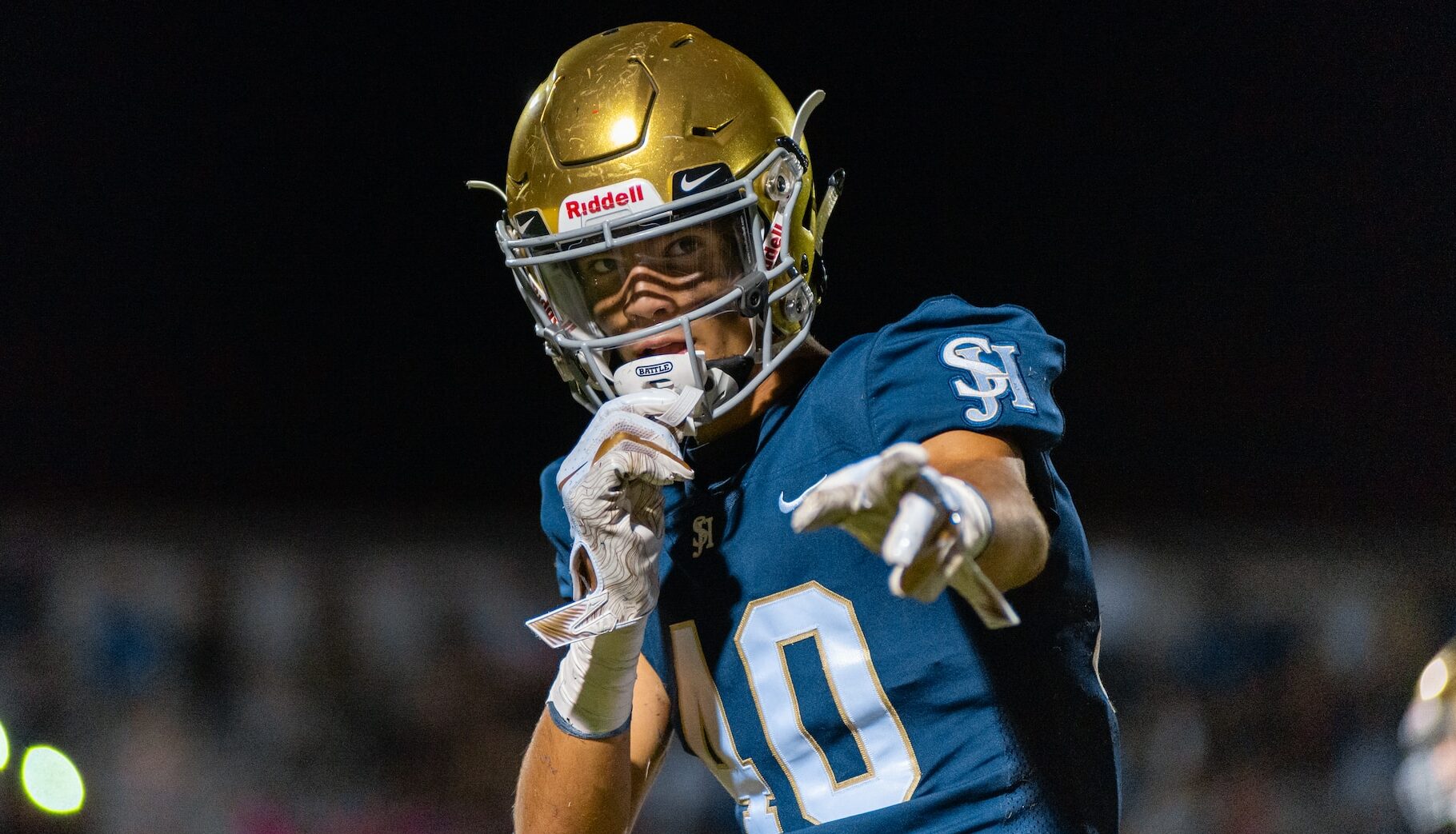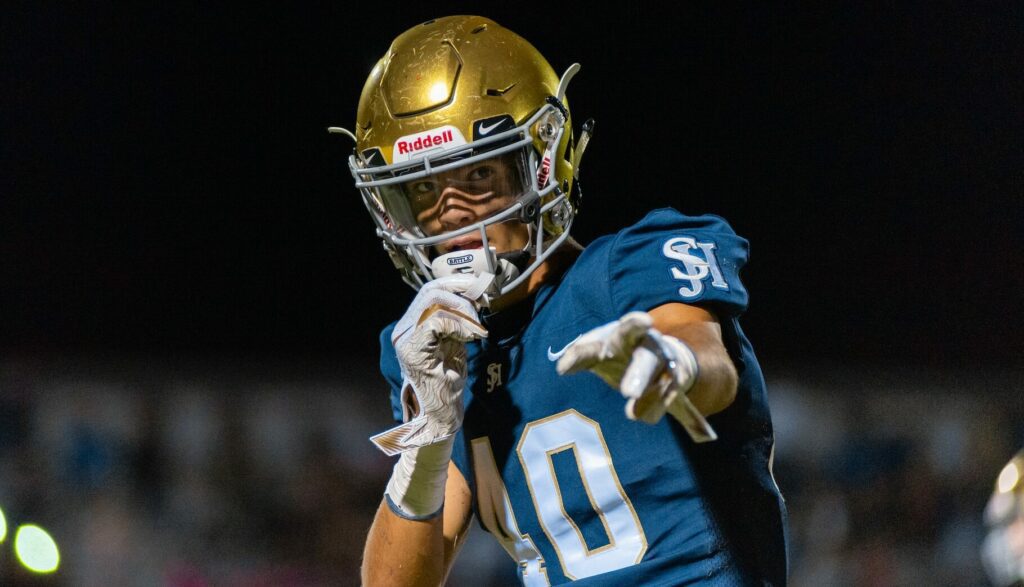 Most Kentuckians support the Cincinnati Bengals, as the franchise is not based too far away from the Northern border of the state and the team has had a good run of performances in recent years. Residents of Kentucky may also go for other nearby franchises such as the Tennessee Titans or Indianapolis Colts. No matter who you support, NFL is among the most popular sports to bet on in the US, and the top sportsbooks offer extensive coverage of all games. You can really go wild with your predictions, betting on everything from total passing yards a quarterback will throw to who will win the next Super Bowl.
Basketball 🏀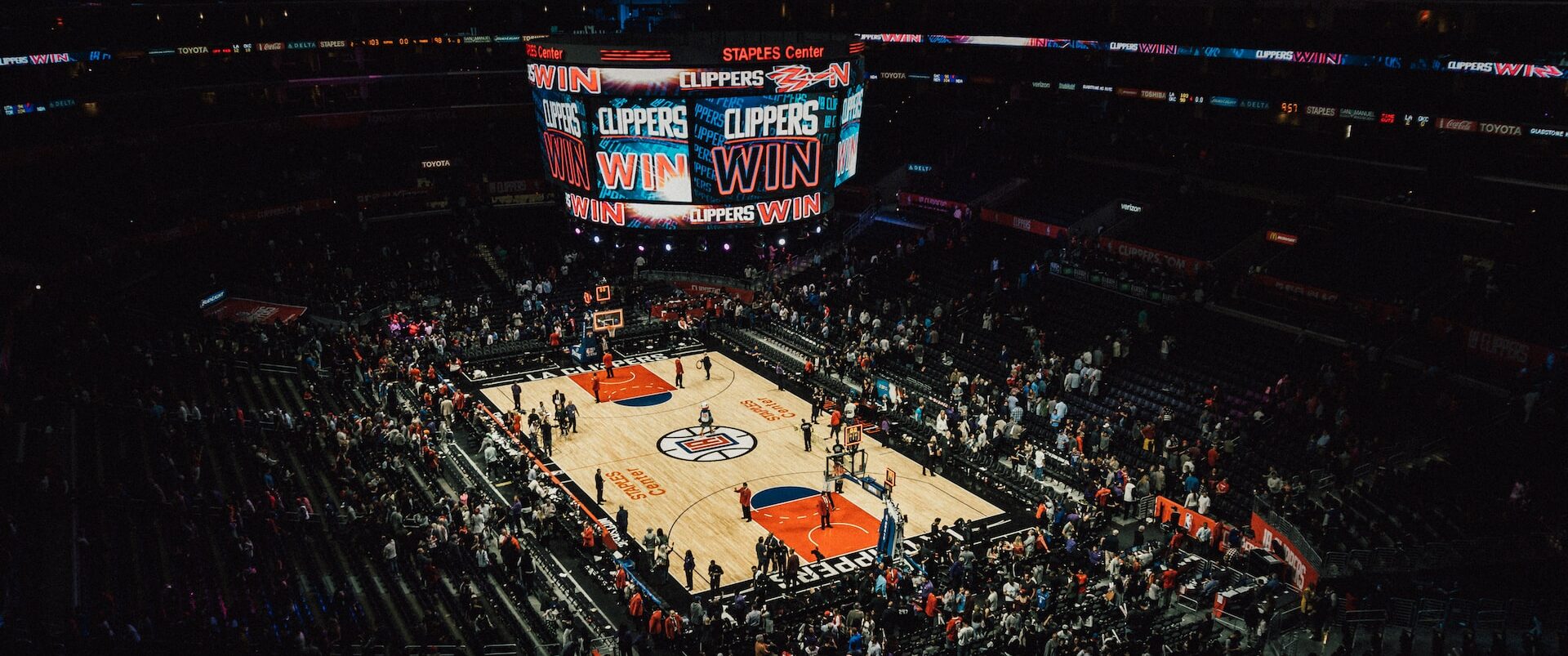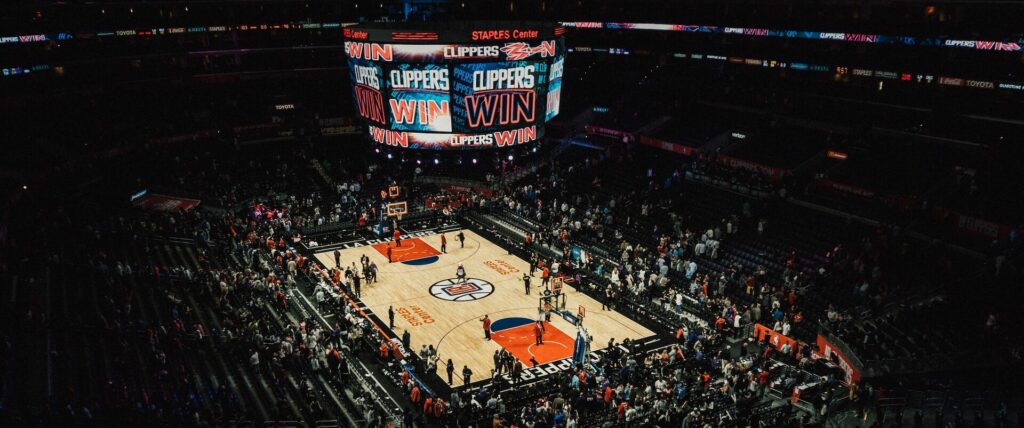 The most popular NBA team in Kentucky is Indiana Pacers, Kentucky's neighboring state to the North. In the Southwestern region of the state, there are more Memphis Grizzlies fans, but still, the majority of Kentuckians support the Pacers ahead of them. They may not be one of the top teams in the Eastern Conference nowadays, but they are certainly exciting to watch, and face difficult opposition in the Central Division. As the team rebuilds, it is a perfect time for bettors to take advantage of those sweet underdog odds. If you are a little nervous about the Pacers' chances, then you can take out a significant amount of risk by spread betting on them.
Baseball ⚾️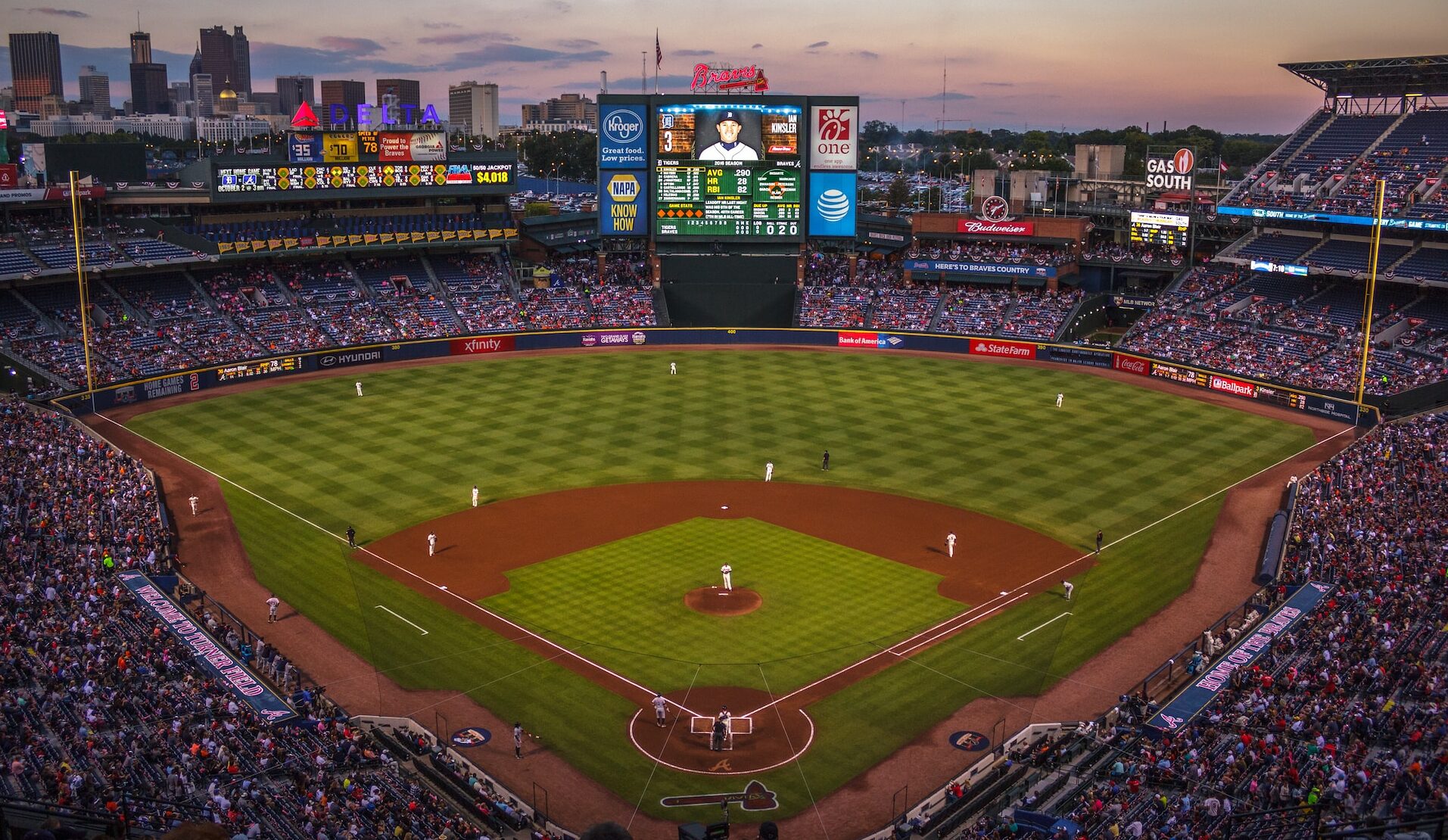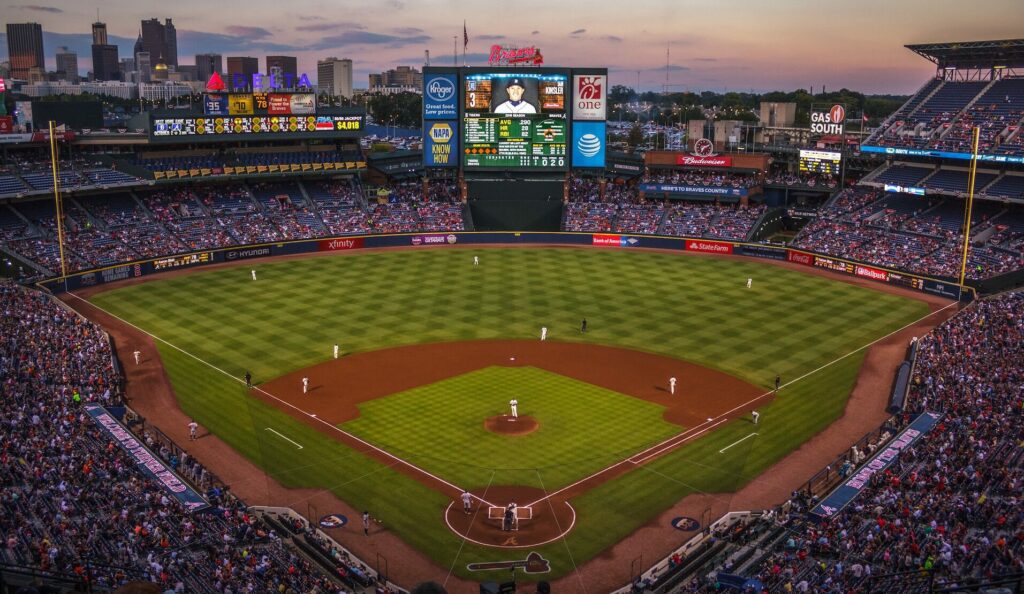 Kentucky is rife with baseball fans, and most of them support the Cincinnati Reds. Playing in the National Central Division, they play against the second most popular MLB franchise in the state, St. Louis Cardinals. Both teams have won the World Series but the Cardinals have by far the better record. In fact, the Cardinals are second to only the NY Yankees in terms of World Series wins. However, even the Cardinals are not really topping anyone's list to win the next World Series. Unless that is, you want to place a real longshot futures bet.
Hockey 🏒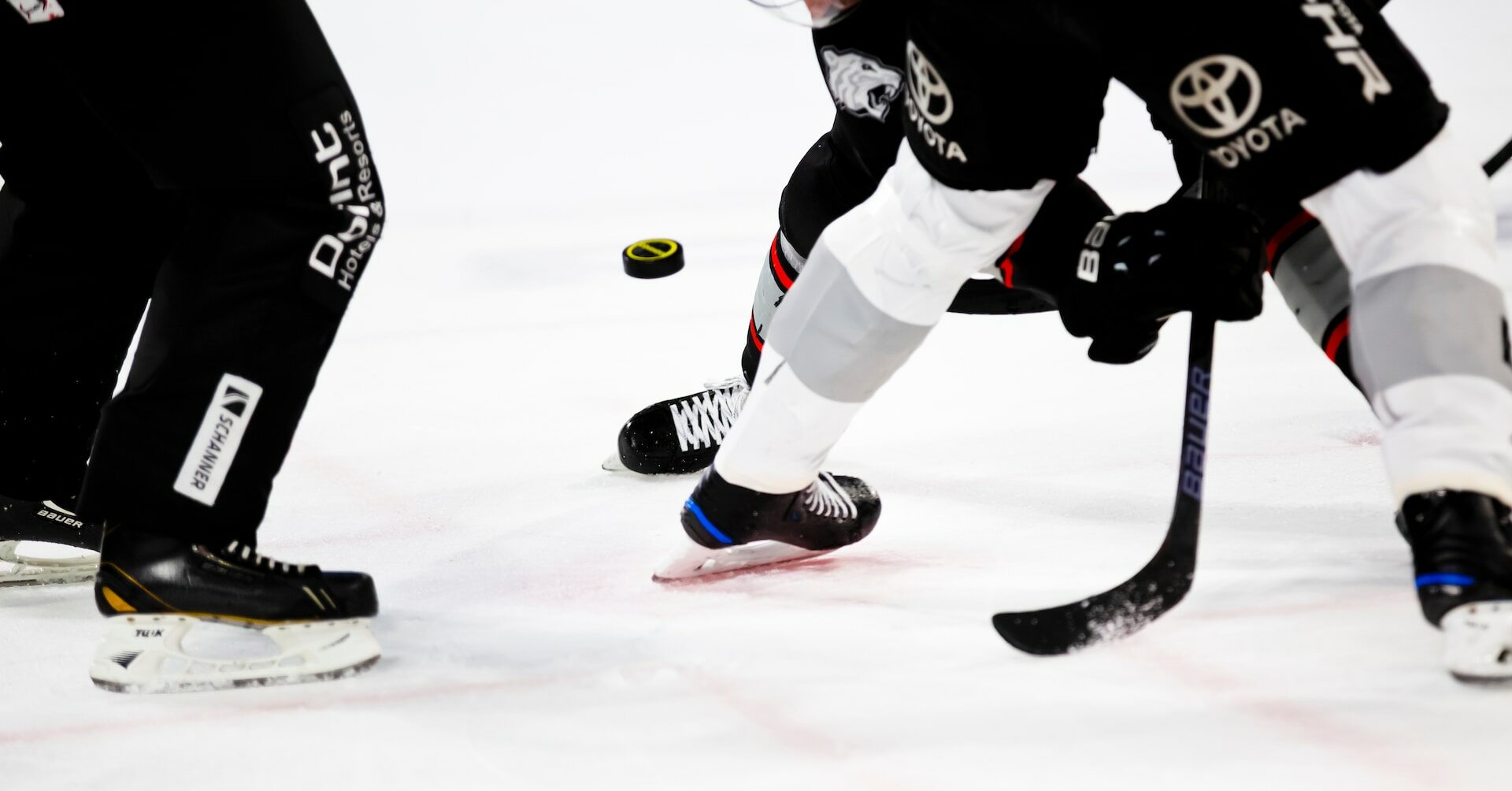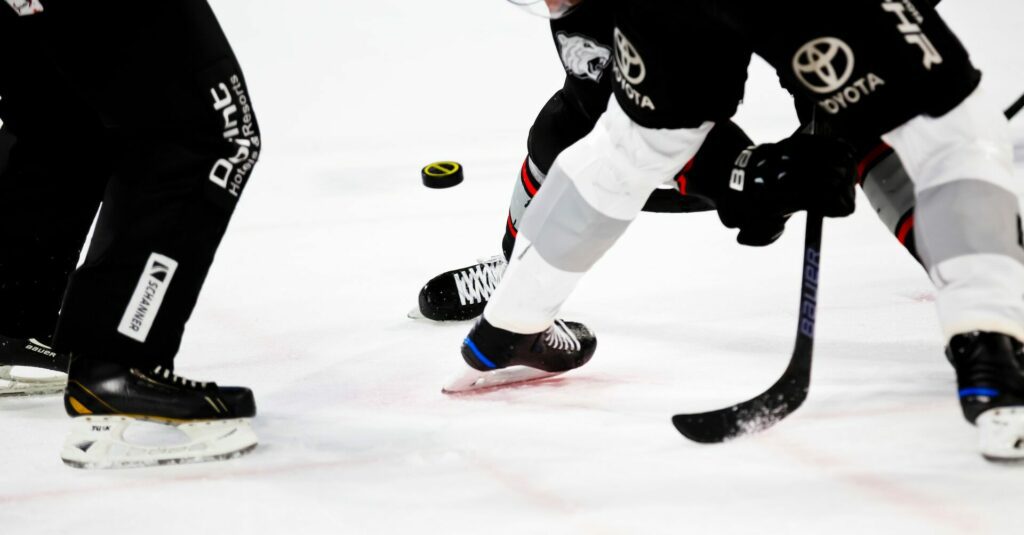 Kentucky has had several pro hockey teams, but none lasted for more than a handful of years. Despite this, there is certainly a dedicated fanbase of hockey supporters in the state. The most popular NHL team is the Nashville Predators, from Nashville Tennessee. The team plays in the Central Division in the Western Conference, and, like the Indiana Pacers in the NBA, have struggled in recent years. However, hockey fans in Kentucky have plenty of interesting bets with which they can back their teams, and they do not necessarily need to be ultra risky with their predictions either. Instead of betting on the underdogs to win, they can pick totals relating to points scored in a game, or various game props.
Soccer ⚽️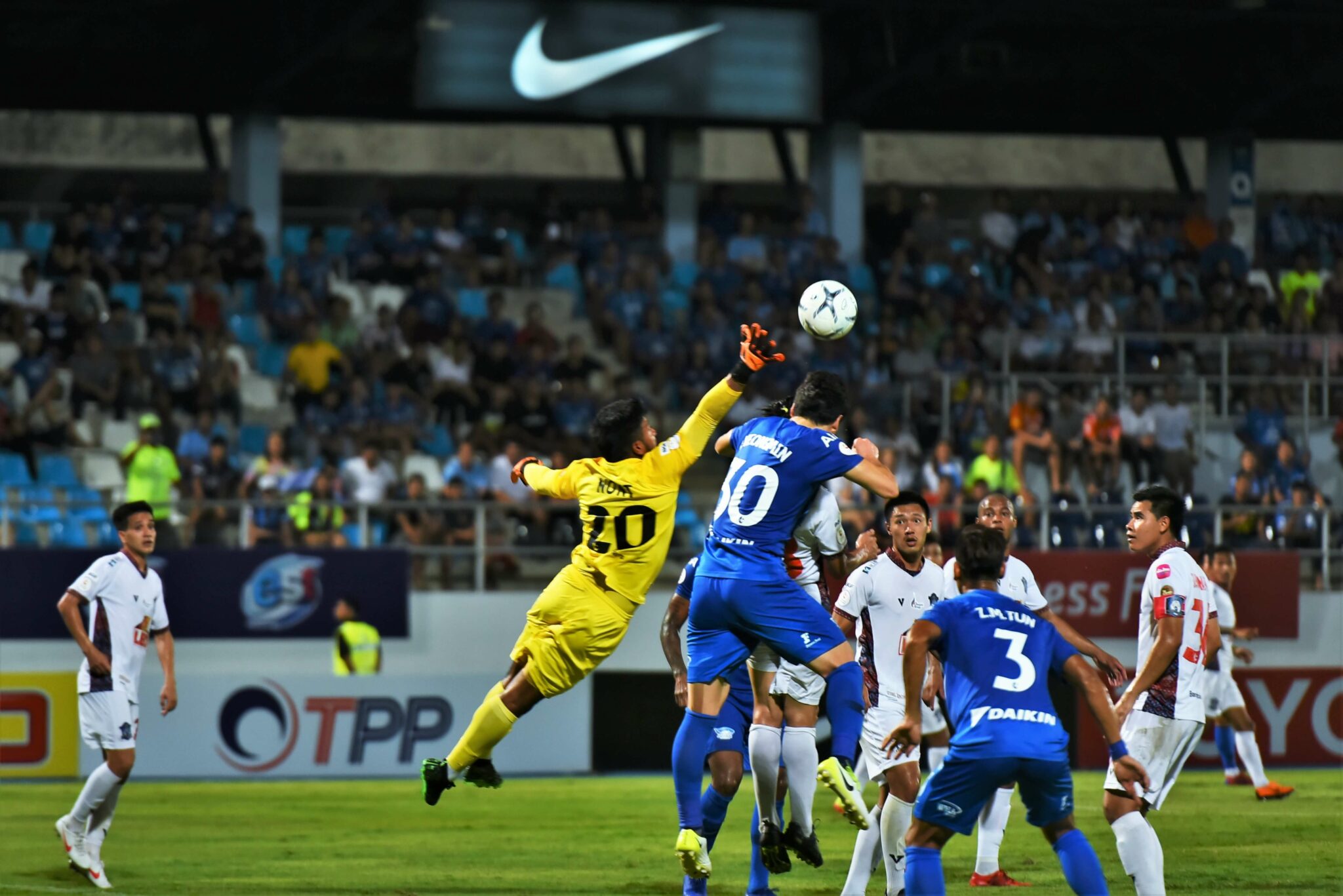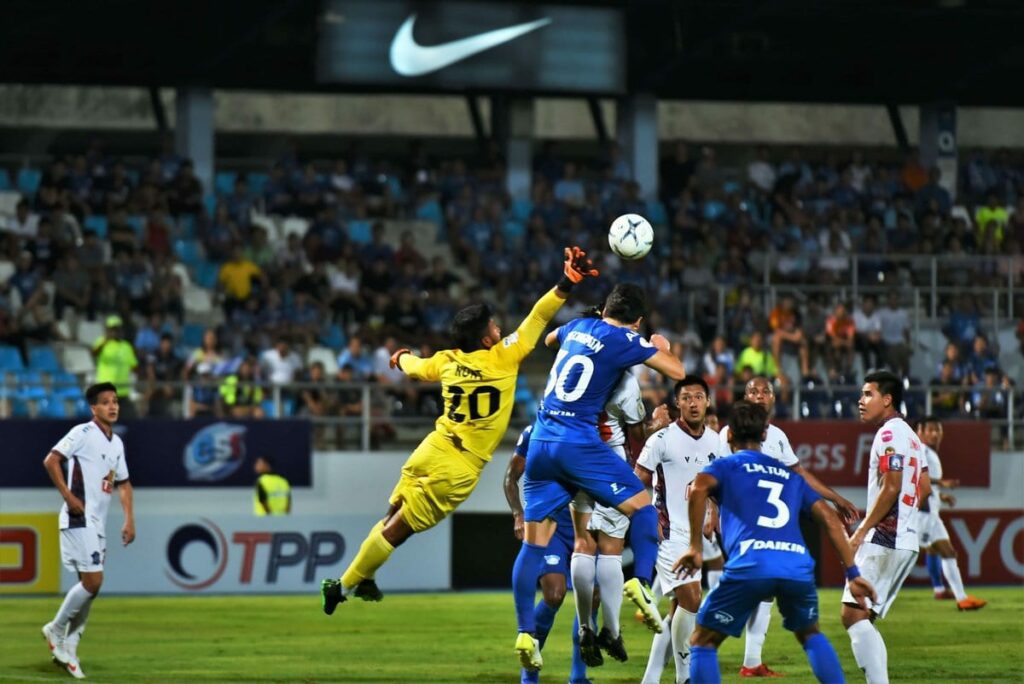 There has been a massive explosion of interest in soccer in the US. Specifically in schools and among the younger generation of sports fans, soccer has grappled the nation and is garnering a huge fanbase across the country. Kentucky has its own professional soccer club, Louisville City FC, which was founded in 2014. The team currently plays in the USL Championship, which is the second tier in the US soccer pyramid and has done remarkably well. The team has won the championship numerous times and is one of the top teams to watch in the league. As soccer is so popular on a global scale, the sheer range of betting markets that are offered on individual games is massive. This suits eagle-eyed soccer fans who can take advantage of very detailed bets that put their knowledge of the game to the test.
---
Best Kentucky College Athletics Teams
Kentucky does not have any professional teams in the major sports in the US: the MLB, the NBA, the NFL, the MLS, and the NHL. Instead, it has extremely competitive colleges, which have achieved a lot in both basketball and football. These college athletics programs are a source of huge pride in Kentucky, and there are some fierce rivalries between the top schools, creating a massive market for bettors. 
The top two college teams in the state are the Kentucky Wildcats and the Louisville Cardinals. The question pops up all the time among Kentucky sports fans – University of Kentucky blue or University of Louisville red? However, the state has several other college teams that can easily give the top two a run for their money.
Kentucky Wildcats – Basketball & Football 
Founded in 1865, the University of Kentucky has formidable basketball and football teams. The Kentucky Wildcats men's basketball team is the most successful basketball team in the NCAA Division I, and is always a thrill to watch. You can catch their games in the NCAA Division I, and sometimes they have broken into the Elite Eight and Final Four tournaments. The Wildcats football team is historically successful too. It has a good Bowl record and is one of the stronger teams in the Southeastern Conference, East Division
Louisville Cardinals – Basketball & Football
The University of Louisville has impressive football and basketball teams too. It is the first city-owned public university in the US, opening in 1798. The Cardinals football team competes in the Football Bowl Subdivision of the NCAA and in the Atlantic Coast Conference. The basketball team plays in the Atlantic Coast Conference and has, just like the Wildcats, been known to break into the Final Four. They last won the Final Four in 2013.
Murray State University – Basketball
Murray is a college town, and home to Murray State University, which has a number of varsity teams. The Murray State Racers basketball team is the most successful product of the athletics program in the university and plays in the Ohio Valley Conference. It has made numerous appearances in the NCAA Division I and has seen a great surge in success over the past few years. With their current trajectory, they can even rival the Kentucky Wildcats or Louisville Cardinal basketball teams.
Western Kentucky Hilltoppers – Football
The Western Kentucky Hilltoppers football team competes at the highest level of college football, the NCAA Division I, in the Conference USA Eastern Division. The team has a good Bowl record and won Division I in 2002, which was an outstanding achievement. The team's biggest rivals are the Middle Tennessee Blue Raiders, who play less than two hours away from the WKU Hilltoppers. The Hilltoppers basketball team is also quite competitive, but the university's most successful varsity program is its football team.
---
Horse Race Betting in Kentucky
Horse racing is not so much a sport as it is an institution in Kentucky. The Bluegrass state is not only renowned for its racetracks but also for being home to hundreds of horse farms, breeding some of the most powerful thoroughbred racehorses in the country. Churchill Downs opened in 1875 and is the oldest racetrack in the state. Located in South Louisville, the track hosts numerous Grade I meetings, the most famous of which is the Kentucky Derby. The second most important racetrack in the state is the Keeneland Race Course. This course opened in 1936 and hosts a number of meets, including several Breeders' Cup prep races. It hosted the Breeders' Cup for the first time in 2015 and for a second time in 2020.
Kentucky Derby
This iconic Grade I stakes race is run over a distance of 1 1/4 miles on a left-handed dirt track, at Churchill Downs. The Kentucky Derby is the first leg of the American Triple Crown, and it has a purse of $3 million. It is also called "The Most Exciting Two Minutes in Sports" and is one of the most-watched races in the US. The record-holder at this race is the famous Secretariat, who ran the dirt track in 1:59.4 in 1973. Take a note in your diary now: First Saturday in May, and make sure you tune in for those adrenaline-pumping 2 minutes.
Kentucky Oaks
This race is also held at Churchill Downs, but across a distance of 1 1/8 miles and it is only for fillies. The race was inaugurated in 1875 and is held each year on the Friday before the Kentucky Derby. It is a Grade I event and is regarded to be the filly counterpart of the Kentucky Derby. The race has a purse of $1.25 million and the winner receives a garland blanket of lilies – which is why the race has also been called the "Lillies for the Fillies".
Turf Classic Stakes
Held on the same day as the Kentucky Derby and at the same venue, the Turf Classic Stakes is a thoroughbred horse race over the distance of 1 1/8 miles, on a turf course. This race is open to all horses aged four years old and older and has a purse of $1 million.
Blue Grass Stakes
The Blue Grass Stakes is held in Keeneland and was first run in 1911. It is run over a distance of 1 1/8 miles on a dirt track and is open to 3 year old horses. It was a Grade I event until 2017 when it was turned into a Grade II event. Then, in 2022 it was changed back to being a Grade I event. This meeting is an important prep for the Kentucky Derby and is an important part of the Keeneland program. It is held every year in April.
Coolmore Turf Mile Stakes
This race is only 1 mile long and is held on a turf course at Keeneland Race Course. It is one of the most important fall meetings and is hosted each year in October. A purse of $1 million is surely enticing, but the biggest perk about this race is the Win and You're In bonus for the Breeders' Cup Mile.
---
How to Bet on Kentucky Horse Races
Though it is glamorised in popular culture as being simply a bet on a horse, followed by flapping arms and screaming, there is a lot more to horse race betting than newcomers may think. Yes, you can simply pick a horse to win, because you like their odds or have a funny feeling about their name. But, you can also try out different types of bets that come with their own risk levels and odds.
Race Winner Bet
For starters, it is best to stick to the basics and try out the race winner bets. Your only job here is to pick which horse will win the race. Races usually last around 2 minutes, so you cannot cash out these bets, so pick wisely and do not spend a lot of money on the first few tries.
Place and Show Bets
A place bet is a wager on a horse to finish in first or second place. A show bet is for the horse to finish in first, second or third. Most sportsbooks offer place bets instead of show bets, but a few may offer both. It really depends on whether you are watching a big event like the Kentucky Derby, or a race with less coverage. Place and show bets naturally have shorter odds than race winner bets, as you have better coverage and therefore less risk. Also, sometimes place bets will not necessarily only refer to a horse finishing either first or second. Be sure to check whether the place bet refers to 2 places or whether it refers to more. For example, a place bet with 3 places is actually a show bet, as it covers the first, second and third places.
Each Way
If you cannot decide between betting on a horse to win or betting on them to place/show, then you can always take the middle ground with an each way bet. When you pick this bet, you are basically staking half your money on a race winner bet and the other half on a place bet. The place bet may not be for 2 places, but it may cover 3, 5 or more places – depending on how many contestants there are.
What this does is bring you more money than a place bet if you win, and if your horses places, then it brings you some money, which is more than you would get if you placed a race winner bet. Should your horse not even place, then you lose your bet.
Boxed Bets
Now onto some really daredevil betting, boxed bets are wagers where you have to go even further with your predictions. With an exacta bet, you need to pick the horses that finish first and second, in the right order. A trifecta bet is a wager on which horses finish in first, second and third place, in the correct order. And superfecta? predict the horses that finish first to fourth, all in the right order again. Though these are notoriously difficult to predict, nothing is impossible. In 2013, a Kentucky Derby bettor from Hawaii hit a $120 superfecta, pocketing a total of $28,500 before taxes! The best part? she claimed it was her first time trying out horse race betting!
---
Where to Bet on Sports in Kentucky
At the time of writing, 7 licensed horsetracks in Kentucky applied to the KHRC for retail sports wagering facilites. This will allow them to partner with sportsbooks, who can then open physical sportsbooks near or at these racetracks, providing racegoers with a fantastic betting experience. These will not only attract horse race enthusiasts but fans of all sports, who can come to watch games together and bet. Expect massive HD TVs, amazing catering and bars, and an endless supply of betting markets.
Licensed
Churchill Downs

Cumberland Run

Ellis Park (Henderson)

Oak Grove Gaming and Racing

The Red Mile

Sandy's Gaming and Racing

Turfway Park
Pending license
Derby City Gaming (Louisville)

Derby City Gaming (Louisville)

Ellis Park (Owensboro)

Keeneland

Kentucky Downs

The Mint Gaming Hall (Bowling Green)

The Mint Gaming Hall Cumberland (Williamsburg)

Newport Racing and Gaming
Sportsbook venues may not be your thing though. If you have a place where you like to watch your games, or prefer to bet from home, then you can opt to bet on any of the licensed sportsbook websites or download the app to take your betting on the go.
---
How to Bet on Sports in Kentucky
Online betting, whether it is on your cell or on your computer, is an absolute cinch. After you have looked at our sportsbooks and found one that you like, all you have to do is register an account, make a deposit, and then you are good to go.
To register an account, you will need to submit your name, contact information, birth date and address. The book will then require some verification documents proving you are of legal age and therefore eligible to bet at the site. Typically, you are looking at under 5 minutes to get your account all fixed up and then verification takes a bit longer – as the sportsbook needs to confirm all your details. We are talking about probably a day, or not even that. Once your account is verified, you can make a deposit, redeem your awesome first deposit bonus (if applicable), and you can start your bets.
With your account up and running, you can browse through all the bets you like, add them to your bet slip, edit your bet slip, and then finalize your wager.
Types of Online Sports Bets
The types of bets you can make really depend on the sport you want to bet on. As each sport has its own winning criteria, game/race structure and point scoring system, bets will vary between sports. Here are a few standard betting markets that all bettors should be familiar with.
---
Tips for Successful Betting
A lot of newcomers ask us how can I make money betting? And the answer we give is that there is no surefire way to make money on your bets. You always run the risk of losing, and be very cautious about "safe bets" as there is no guarantee that they will win. Even if they come at extremely short odds and look a sure thing.
This does not mean, though, that there are no little tricks and ways to give yourself a better edge. While there is a risk, you can adopt some strategies and work out your own system – giving yourself a better chance of turning a profit.
Manage Your Bankroll
The biggest rookie mistake a bettor can make is when they go too big on their first few bets and then end up losing a ton. Instead, try to start small and keep track of how much you spend. See it more as a test, of sorts, and when you start building confidence you can increase the size of your wagers and create a weekly or monthly budget. That way, you can avoid massive disappointments, and make a good betting strategy.
Bet on What You Know
Blind bets carry greater risk as you are basically relying on the sportsbook's odds to determine whether it is a longshot or not. While the odds do tell you whether you are betting on a favorite or underdog, you are better off with some background knowledge of the game and the teams or athletes who compete in it. You may think, for example, that the odds offered on the favorite are a bit too short, and therefore not worth placing. Or, maybe you think the underdog has a good chance of beating the favorite, and you are willing to take the risk for the longer odds.
If you are not familiar with the teams or players in a game, then by all means do a little fact-checking before placing your bets. Our top sportsbooks bring you some quick stats for each game in major leagues, and with these you can get a good idea of team form, strengths, weaknesses, and head-to-head records.
Try Different Betting Markets
Maybe moneylines or point spreads are not working out for you. Take a break from your standard bets, and try out some game props, period/half time markets, or player bets. Test the waters a little, as you may find that you have a knack for making certain types of predictions.
By spending a bit more time and looking through all the different betting markets on a game, there is also a chance that you may find some obscure bets with tremendous odds, and you can simply pick them out. Never settle for a bet just because you need the odds in your parlay or want to turn that $10 into $20. Instead, look for the bet that is right for you.
Sign Up for Bonuses and Reload Offers
Our top sites have a reputation for splashing all sorts of bonuses and promotions on loyal customers. After you use up your welcome package, do not despair, as these Kentucky Sportsbooks will constantly offer specials and reload offers to keep you on the ball. Use them, take advantage of them, and try to turn these nifty treats into solid cash. 
---
FAQs
Is online betting legal in Kentucky?
Yes, you can bet on all professional and collegiate sports, and horse racing in Kentucky. It is not, however, legal to bet on high school sports. Sports betting was legalized with the approval of House Bill 551 in 2023, but horse race betting was already legal at the time.
How can I bet on horse racing events in Kentucky?
In Kentucky, you have a choice between retail betting and online betting. Should you prefer retail betting, you can go to one of the 9 Kentucky racetracks that are licensed to provide sports bets, and you should be able to place bets at the track or any physical sportsbook that the track is partnered with. For mobile gaming, all you need is a stable internet connection and a few personal documents handy to sign up. Once you become a member at any Kentucky betting site, you make a deposit and from there you can pick any horse racing bet you like.
What are the best sports to bet on in Kentucky?
Kentucky is really big in horse racing, and there are numerous top races held in the state each year. The thrill of the races attracts loads of bettors, but if horse racing is not your thing, then you can always opt for other sports popular in the region.
What is the minimum age for gambling in Kentucky?
To bet on sports in Kentucky, you must be 18 years or older. This is what is stated in the law, however, sportsbooks reserve the right to increase the minimum age to 21.
Which betting sites offer the best promotions for Kentucky residents?
DraftKings, FanDuel and BetMGM have great welcome bonus packages worth up to $1,000, which is perfect for new bettors in Kentucky. The treats do not stop there, as each sportsbook has its own exclusive promotions and reload offers to keep you on your toes, so do not worry too much about redeeming the welcome package, as there is a lot more to come your way.
Can I bet on college sports in Kentucky?
Yes, House Bill 551 legalized sports betting on college sports. Kentucky has a number of proud varsity teams, and as it has no major professional teams, a lot of sports fans are hugely passionate about college sports. This leads to some deep-rooted college rivalries, the most famous of which is between the University of Kentucky and the University of Louisville. They both have top basketball and football teams.