Micro-betting (or flash betting) is quickly becoming one of the most popular legal online sports betting forms on sportsbooks in the US. Micro sports betting, or in-play betting, is offered by many sports betting companies for many pro sports leagues and will likely become one of the most profitable forms of gambling for sportsbooks.
Live betting is becoming more profitable by the day, and sportsbook apps are always looking to make more money to please their investors. This has expanded micro-betting markets and created a niche form of instant betting for the vast majority to understand, even if they don't follow the sport.
Micro-betting is becoming so popular because it promotes fan engagement that casual sports betting fans can place bets and enjoy their time without putting too much thought into it. There's no natural way for someone to know exactly what will happen next, so it's exhilarating whenever you win, giving users a unique experience to that of a casino!
What is Micro Betting?
Micro-betting is great for sports fans currently watching the game live who want to get some action on the next play. Micro-betting wagers are very similar to prop bets, but rather than being for the entire game; they are for specific plays.
For example, if you're watching a major league baseball game and want to make a bet but don't know who will win, go on DraftKings Sportsbook and look at their "flash bet" options. You'll be able to bet on the outcome of a specific pitch, such as a strike, a ball, a hit, or a home run!
Bets like strikes or balls will have lower odds because they are more likely to occur, while bets on hits and home runs will have higher odds because they are less likely to happen. These are simpler than moneyline bets, point spreads, or over/under bets because they end quickly and can have higher odds.
Online betting is all about making the game more fun and having sports fans engage, so no wonder these types of bets have become this popular! There's nothing more engaging than betting on instant interactions throughout the game. In-game wagering options like micro-betting will continue to grow with the sports betting industry.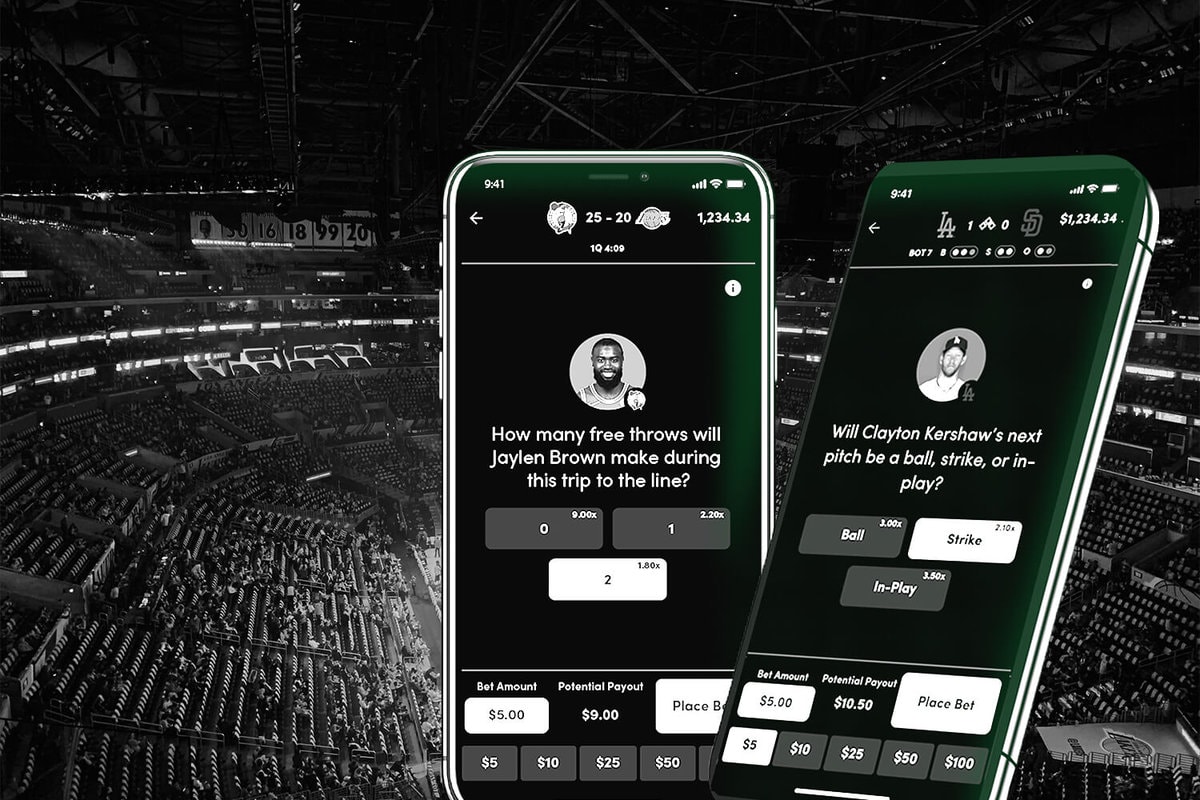 Latest US Data & Statistics on Micro Betting
According to J.P. Morgan, the sports betting industry currently makes $900 million in revenue per year, and they estimate that by 2033 the annual income of the sports betting industry will reach $39 billion thanks to an influx in in-play betting.
These bets allow for so many more predictions throughout a game, which means if sportsbooks create odds that are appealing to the bettors, this area will keep expanding. Keeping users engaged in a single match keeps customer acquisition costs down by only needing them to use the app once, for a more extended period of time, making more bets.
Micro-betting market makers have been studying the underlying data feeds from fans engaged with events through their bet history. This can show the sportsbooks, the sports leagues, and the networks involved important information they need to optimize their content for their users or viewers. In a recent interview, Kelly Brooks, the CEO of Quarter4 an AI company focused on using machine learning to help sports bettors, discussed why micro-betting gains steam is essential to the industry.
"A fan who knows the game can be transformed into a micro-bettor that makes a quick and lower-risk bet while enjoying the excitement of the moment," Brooks said. "Technology companies that produce in-game and event-based data are extremely valuable to sportsbooks, leagues and networks."
Data providers and affiliate businesses are not the only business growing due to flash betting. Technology providers have been challenged to provide all of this data to users in real-time, which requires them to leverage machine learning to give users the fastest information possible during a betting cycle as fast as micro-betting.
In another recent interview Kelly Pracht, the founder of a new startup called nVenue, stated that she believes her company can fix this issue and help users make more educated bets:
"Machines are very good at solving problems at scale, but surfacing a proper betting opportunity quickly enough while also creating right probabilities and lines, and doing it across many key moments in many sports requires a massive amount of compute cycles," Pracht said. "It's only recently that we could get access to the data we need in real-time. Now that we have that we are really excited about what we can do."
Best Legal US Sportsbooks Accepting Micro Bets
Several top US sportsbooks for reliable betting have leveraged this new opportunity and provide users with the opportunity to micro bet on selected markets. FanDuel, Caesars, BetRivers, WynnBET, and FOX Bet are among the pioneers, but the following three betting apps have incorporated this new betting system in the best way so far.
#1 BetMGM Sportsbook
BetMGM is synonymous with the sports betting industry as its advertisements have been running nonstop for the past four years during every timeout of our favorite sports. As they grow larger, they look for new ways to earn more yearly, and their focus shifts towards faster and quicker betting markets and options like micro wagering.
If you want to use BetMGM for all of your sports bets needs, sign up using our promo code for an exclusive bonus bet offer worth up to $1,000 (your bet will be refunded if you lose). To claim this offer, use the code "GAMBLEUSA" during registration – click the link here to get started.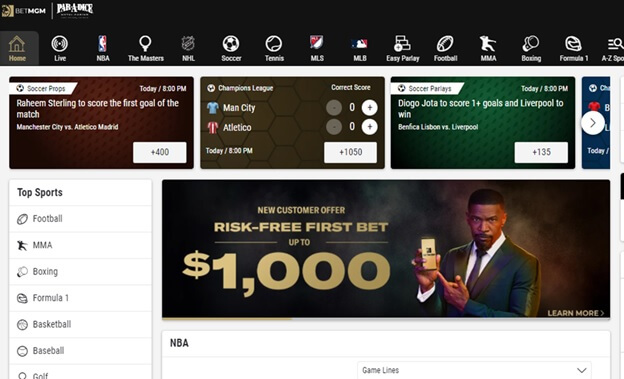 #2 PointsBet Sportsbook
PointsBet is one of the largest sportsbooks in the US and has quickly become a household name by partnering with sports teams all around the country in various sports. Part of their partnership with these teams is to help fan engagement, and what better way to engage fans than instant action on the next play or possession? Micro bets are called Lightning Bets on PointsBet, but they serve the exact same purpose.
PoinstBet has the best sign-up offers on the market right now, giving new users 5 x $50 bet credits! This is almost quadruple the offer of their most prominent sports betting competition and can be obtained with our exclusive code "GUSA" after clicking the link here.
#3 Barstool Sportsbook
The Barstool Sportsbook has become one of the most popular sportsbooks in the US due to its platform's fun and unconventional bets. Micro bets have taken the Barstool Sportsbook by storm, and they offer them for all of the sports listed in the next segment of the guide.
If you're looking to sign-up for the Barstool Sportsbook to start in-play betting on live sports, claim their great sign-up bonus! This bonus gives users an exclusive offer of a free bet of $10 and a $1,000 risk-free bet. While I recommend using the risk-free betting offer on a different betting opportunity, the $10 free bet no deposit would be perfect to use on some quick and fun activities!
5 Best Sports to Micro Bet
My five favorite sports to micro bet on are football, basketball, baseball, golf, and soccer. Each game has different options for micro betting, and their odds will change based on the context of the game and the likelihood of the opportunity.
Micro betting options per play or possession

Per play: Run to the right, left, or middle or pass long or short
Per possession: Touchdown, field goal, punt, turnover, or safety
The National Football League is one of the most significant parts of the sports betting ecosystem and is one of the most popular sports with micro-betting in play. The constant stoppage after each down allows for hundreds of these bets per game.
Micro betting opportunity next basket only

Next basket: two-point field goal team 1, three-point field goal team 1, two-point field goal team 2, or three-point field goal team 2

Bets for NBA games and college basketball are available
Basketball is a little trickier when it comes to flash bets, and it's only available on set micro betting markets, meaning not every sportsbook offers them. Basketball is my favorite sport, so I enjoy this betting the most so I stay engaged. There are also only four options to choose from, so winning often happens, even if losing does too.
Users can choose micro bet per batter or by pitch

By batter: hit, home run, walk, ground out, fly out, or strikeout options available
By pitch: strike, ball, hit, or homerun
Baseball is very easy to support micro-betting products because of the natural breaks in the action after every pitch. Bet either by pitch or the batter and easily follow along on different broadcast networks to keep yourself glued to a game that's easy to get distracted from.
Golf Betting
Micro betting by hole

Each hole is broken down into two money lines and a tie by group
Golf and betting on golf is straightforward to understand. These bets are on who will win the hole or if they will tie. The tie is usually the heavy favorite, as this often occurs, but these bets are perfect for The Master's this weekend in Augusta! If you are looking to bet on your mobile, check out these top-rated best Golf betting apps.
Micro betting by next goal or total corners

Next goal: choose a team to score next or that they won't before the end of the half
Total corners: This is broken down into time frames where a bettor can choose whether or not a corner kick will take place
Flash betting markets have started to dabble in soccer, but the fast-paced action with minimal stoppage makes it difficult. Users can bet on whether or not a corner kick will take place in a specific amount of time (generally in ten-minute increments) or on who will score the next goal (or that no one will score again). The odds change based on the game's situation, so if there are only a few minutes left, the no score bet becomes the heavy favorite.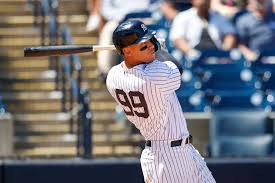 Is Micro Betting the Same as Prop & Live Bets?
No, not exactly, but it's very similar. It's pretty much if prop betting and live betting had a baby named micro betting! Micro bets are miniature versions of live prop bets that happen for specific events throughout a game rather than a full quarter, half, or entire game.
Many sportsbooks will feature micro bets under the title of flash bets, and they will be found by clicking on a live event. Sportsbooks that offer micro bets will generally also allow prop bets during a live event and have the flash bet option nearby because of their similarities.
One difference between flash bets and live prop bets is that prop bets are generally an over/under of a total number of a stat of a player or team, while flash bets are less specific and focus on what will happen next.
The most significant difference is that prop bets or live bets cover the entire game, a quarter or a half, and flash bets are the immediate next single play.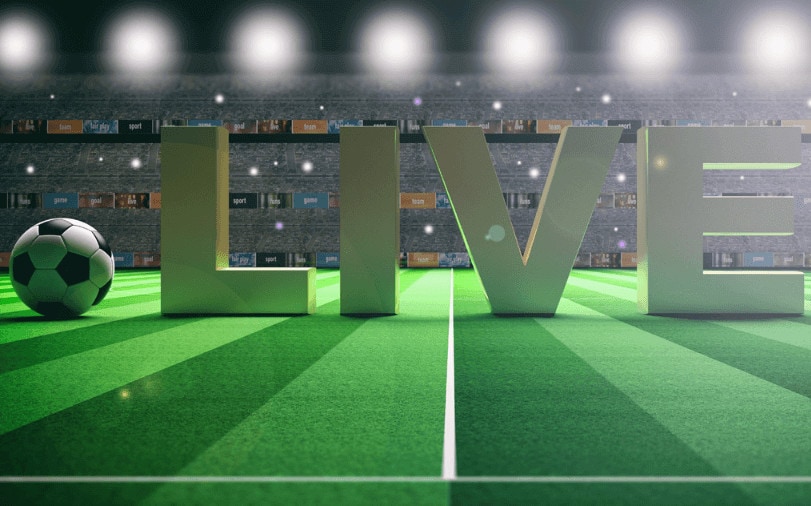 Where to find Micro Betting options at US sportsbooks?
Before you can wager on any micro betting lines at legal online sports betting sites, you need to know exactly where to find these wagering options on your app. The good news is this is a straightforward process, with the most popular micro bets easy to find. Follow the below steps to find your micro betting lines:
First, log in to your online sportsbook account.
Most sites will have a 'Live' section which will take you to all of the action currently taking place. It could be an NBA game or an NFL game.
Find the sport you want to wager on, and then look for the specific game you are interested in. Click on the game to reveal micro betting odds and more information.
Look for a listing that is labeled as Live Props. There will also be betting options available in the Popular section of a specific game.
After choosing your micro bets, add them to your betslip and make sure you submit the wager before the odds change.
All of the best US sportsbooks will offer prominent markets such as NBA micro betting and NFL micro betting options. In game betting has become one of the most popular forms of wagering across the United States, as people can bet on all sorts of things that happen during a game rather than just the final score.
Risks & Benefits of Micro Betting Strategies
As I said before, there isn't an accurate way to determine what will happen during the next play, which means micro-betting is risky. You can look at things like context and recent plays to help assess your bet, however, make sure to bet with money you are willing to lose. This is the first rule of any live betting strategy.
Micro-betting may be risky, but it comes with many benefits; the best is that it's a LOT of fun! Users who use micro-betting are generally the most highly engaged users for sports betting operators because they can place hundreds, possibly thousands of bets per game if they have the money.
Micro-betting drives users to follow along with the games sooner rather than later and gives them the option to bet constantly throughout, which, as I said, is fun but can also be too much for some people. If you think you're spending too much on micro-betting markets in the sports ecosystem, then set spending limits. On the other hand, if you think you might have a gambling addiction, please get help immediately and click this link for more information.