Gamble USA strives to improve your online gambling experience. We aim to help you play safely, make informed decisions when gambling, and increase your betting knowledge through our guides.
We adhere to strict editorial integrity; our content may contain links to products from our licensed & legal US partners.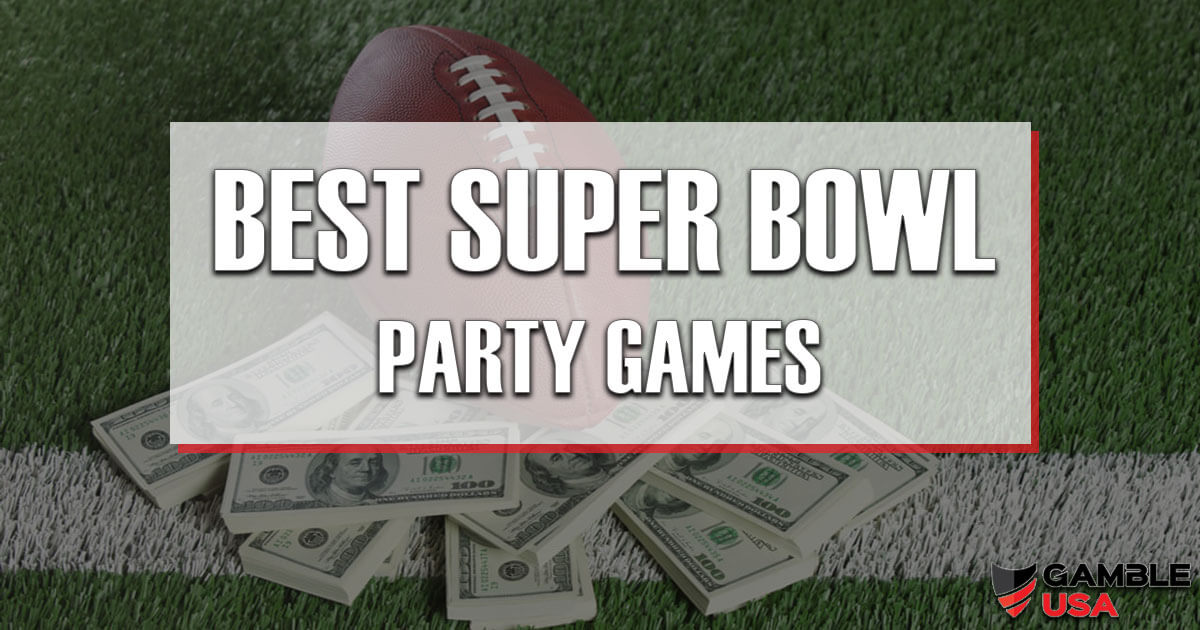 The best Super Bowl parties have more than cold beverages, hot eats, and a big screen.
They also have betting games!
Whether you live in a state dragging its feet with legalized sports betting or are looking for more ways to wager on the big game, there are a few ways to spice up a Super Bowl party with betting games.
Super Bowl betting party games are also a great way to break the ice for groups coming together for the first time.
Most Super Bowl party betting activities are simple to explain, easy to play, and an excellent way to get and keep everyone involved. Especially in the event of a blowout.
Super Bowl betting games give partygoers something to do during downtime and a chance to win money while watching the big game.
We've compiled a list of the best Super Bowl party games, including a summary, directions, and what groups are best suited for playing which betting games.
Real Money Super Bowl Games
If you want your Super Bowl party to be the talk of the watercooler the following week, consider playing a mix of the betting games listed below.
The beauty of most Super Bowl betting party games is they don't require much knowledge, skill, or focus. They do, however, require participants to get set up before kickoff. Easier said than done for some groups.
Along with gauging interest in playing betting games while watching the game, it's a good idea to let party guests know ahead of Super Bowl Sunday to get there early and bring some greenbacks. No one wants to make a trip to the ATM during the coin toss.
The host should consider which Super Bowl party games suit their group best. The number of people, level of fandom, and ability to focus while drinks are flowing can all impact what makes something like Super Bowl commercial bingo a success.
Square Pool
One of the most common Super Bowl party games, the football squares pool, provides four opportunities to collect some cash. Players win part of the pot by having the matching numbers in combination with the score at the end of each quarter, including the game's final score.
The pool is set up by creating a 10 x 10 grid totaling 100 blank spots, with one team across the top and the other down the left side. Players pay per square to select and write their names into spaces. All Super Bowl squares cost the same amount. It's ok if all the spaces don't get bought up. Once finalized, the top and left side of the board is numbered at random 0-9. Be sure to either draw numbers or use a generator for fairness.
At the end of each quarter, use the last digit of the score for each team to find out who is in the square that intersects with the two teams' numbers. The winner gets 1/4th of the total money in the pot. If the winning square is empty, that amount is rolled over to the next quarter or split between the remaining quarters. Key numbers in football include three, four, six, seven, and zero, with three showing up the most at around 15 percent, well ahead of the second most prevalent number, seven.
Super Bowl squares do require the host to do some heavy lifting (setting up the board and filling it out), but the participants don't have to do anything but choose their spaces and write in their names. Playing in the pools gives casual football fans the freedom to keep their focus elsewhere until the final minutes of each quarter. A larger Super Bowl party might require multiple boards.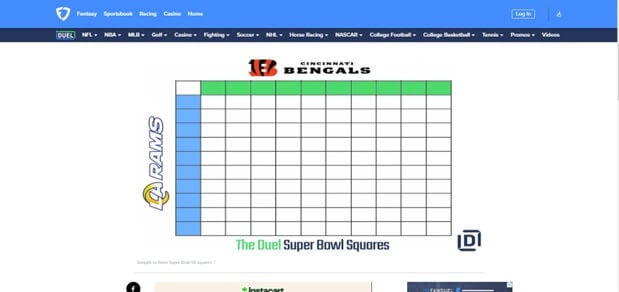 Pass the Cup
Pass the cup is another simple and fun game anyone can play that doesn't require a player's full attention for the entire game. There is also less legwork for the host.
To start, everyone puts a specific dollar amount in a cup. Once all funds are gathered, create a list to decide the order in which the cup will be passed. Draw a name to decide who starts with the cup. After every possession change, the cup is passed to the next person on the list. The person holding the cup at the end of the game gets to keep the money. Similar to squares, payouts can be broken down into quarters to give more guests a chance to come away with some cash.
There's not much to it, but the game is best for small to medium-sized groups gathered around the TV. The list helps track who is in control of the cup, but tracking them down during the Super Bowl party is another story.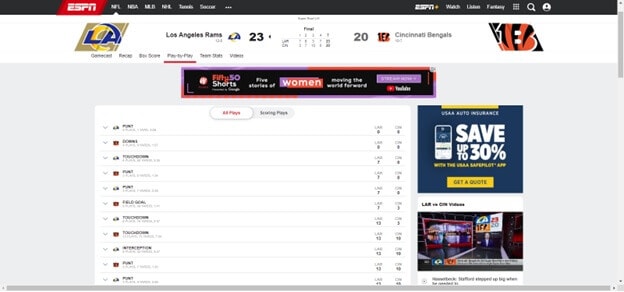 Bingo
Super Bowl bingo is a great way to keep everyone focused on the game. The only downside is football bingo requires an individual to know the sport enough to keep score depending on the options and how fast they are hitting. You can either find bingo cards to print off or create bingo cards of your own. Bingo is fun for any size crowd, as long as everyone can see the game and give it their full attention.
Tracking what hits on the bingo card can be challenging to keep up with, but paying attention is part of the task. As analog goes digital, be on the lookout for online programs to pop up around Super Bowl time that can shoulder the burden and ensure fairness.
Online sportsbook FanDuel had one such free-to-play bingo game. This would require persuading players to sign-up with the site. The free-to-play section is open to 48 states. You could get a $50 referral FanDuel bonus out of the deal if they also happen to be sports bettors in legal states.
Super Bowl bingo doesn't have to be football-related. The cards can be full of entertainment-centric options, including announcer catchphrases, the halftime show, or commercial happenings, like talking animals, cars on windy roads, celebrity cameos, etc. It is worth considering that commercials are usually a time for a break and not why most people showed up to a Super Bowl party, so going the commercial bingo route can fall off the rails even faster than football bingo.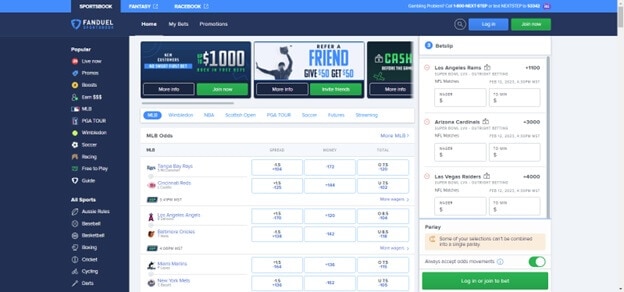 Prop Pool
Who doesn't love prop bets? It's not only the NFL's Super Bowl; it's the prop betting world's most momentous day, or at least it seems with the hundreds of offerings. Take some of the more traditional prop bets from online sports betting sites like DraftKings or BetMGM, and create your list. Points can be accumulated at one-point apiece, or point values can be assigned by difficulty. The highest score wins.
When putting together your own prop pool, keep the questions to yes/no, either/or, and over/under, including listing like what team will win, what team will record the first touchdown toss, how many yards a player will have, coin toss, Gatorade shower color for the winning coach, etc. If doing write-in answers, provide a list of options with the questions.
Prop pools are excellent for large or distracted groups because you don't need to track the results in real-time. However, tabulating scores may take some time. Similar to bingo, if the group is of the casual sports fan variety, consider entertainment props involving commercials, the national anthem, or the halftime show.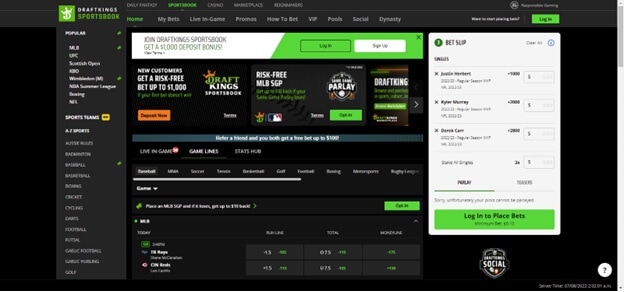 Super Bowl Trivia
A football-themed version of trivia is a fun way to test which guests know their stuff but don't go overdoing it. It's trivia, not an entrance exam. Keep the list fast, fun, and informative for anyone listening to the results being read.
Some subjects for questions include Super Bowl history, previous halftime show performers, or fun facts about the two NFL teams playing. Like a prop pool, the score can either be per correct answer or by varying point values.
Trivia is best for knowledgeable or competitive crowds. Even if it's only a few fanatics, with prizes or punishments on the line, it can still be entertaining for everyone else.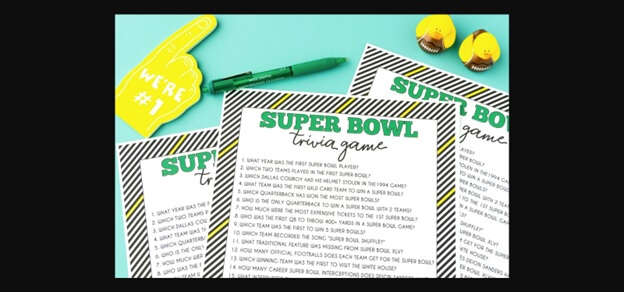 Rewards That Don't Require an Ante
Putting together a poppin party with games and prizes can get expensive. Depending on the group's budget, non-monetary rewards make a fine substitute.
The possibilities are endless. Some ideas include excluding the winners from having to clean up after the party, free entry into future games, or getting to plan the next night out.
Punishment can also be just as good as prizes. You may consider having the loser do a halftime showesque performance based on this year's act, banning them from cheering for their team during the game, or hosting next year's Super Bowl party (betting games included, of course).
The games and punishments can be just as imaginative if drinking is involved, but like gambling, drink responsibly. For groups throwing a few back, make a list of banned actions or words guests can't partake in without taking a drink or reasons why the entire group has to drink.
A guest yells for the refs to call pass interference; they drink. A play goes under review; everyone drinks. For the underage or those abstaining from booze, wings or veggies covered in hot sauce can serve as an alternative.
Other Super Bowl Party Activities
Plenty of other activities can be converted into Super Bowl party games for prizes, including beer pong, cornhole, and ring toss. Unless you have the materials, you might need to purchase a few items. Some assembly may be required.
Keeping the game interesting doesn't have to break the bank or cause stress. Parties are supposed to be fun for everyone. Don't feel like you need to take on the entire endeavor alone. Know two fans of the NFL teams playing? Ask them to contribute. Have kids, parents, or pals not doing much? Put them to work.
Paper Football
Taking it back to the grade school days, see who still has the skills to put it through the uprights. All the setup takes is a piece of paper, some folding skills, and a pair of hands.
Start by looking up or reaching back into the memory bank for how to fold paper into a football. Once constructed, players take turns aiming for a field goal-shaped target, usually the competitor's fingers. Putting tape on a wall might save everyone a bit of arthritis.
Field Goal Ring Toss
After deciding on an appropriate size and possibly hitting the craft or home improvement store for materials, construct a mini field goal post to throw rings at.
Like the carnival game inspired by horseshoes, players take turns tossing rings at the two posts hoping to land a ringer. Scoring is up to you. For added difficulty, turn the goal parallel to the participant, and make the further post worth more points.
Beer pong
Beer pong is one of, if not the most popular party game ever created. Consider a setup with all the same house rules as beer pong, but swap the balls with mini footballs and the cups with helmets, buckets, flower pots, or something that won't budge. For an added touch, paint the cups the same color as the teams playing in the big game. The standard setup includes six or ten cups and teams of two.
Alternating rounds, each member of one team gets one throw, hoping to make the ball into a cup. Made cups get removed from the table until one team has eliminated the other team's cups from the table. Teams that make both of their shots during their turn get to go again. Teams can either compete king of the hill or bracket-style.
Cornhole
Like with altered beer pong, this version of cornhole mirrors the original concept, but the bags have been switched out with mini footballs. If you don't already have the boards, you'll need to get a pair or make them if you're handy.
The boards are positioned across from each other, with one person from each team on opposing sides standing behind the board. Players/teams alternate turns throwing a predetermined amount of balls at the board in hopes of getting it in the hole.
Ball Toss
Like you see with water balloons or eggs at the park, the object of the game is to keep the football from hitting the ground. The competition begins with teams of two split into two lines, facing each other. All duos start the same distance apart.
Going by round, teams are allowed one throw from each distance. An incomplete pass equals out of the game. A few steps back are taken by one side with every completion until there is one team left. To increase the difficulty in a small space, grease the balls or have the passers do some spins first.
Eating Contest
The 4th of July isn't the only time to hold an eating contest. While there may not be any mini footballs or makeshift field goal posts, there are Super Bowl finger foods. Criteria for the contest can be time, amount, spice level, or any combination of the three.
Timed is the least problematic. Overstuffed folks are rarely fun, and neither are those with rumbling tummies from the hot sauce. A spicy food challenge would be the fairest for smaller contestants. Considering tiered rounds of heat to encourage more people to participate.
MVP Drawing
To get all the names of the options for the most valuable player, visit Caesars, PointsBet, or one of the other sportsbooks we've mentioned. Print and cut individually, or write down one name per piece of paper. Put each player's name in a hat (or helmet), and have guests pull slips out until all the players are gone.
Las Vegas doesn't always get it right. Make additional 'other' slips for each team to ensure a winner. If the group is small, draw multiple. The guest with the matching name wins. A quarterback wins the MVP award at about a 50 percent clip.
If the group has money to throw around, distributing players auction style is also an option. Start with the most likely to win MVP according to the odds from a sports betting site. This version may attract fewer players, and as a result, all names might not go.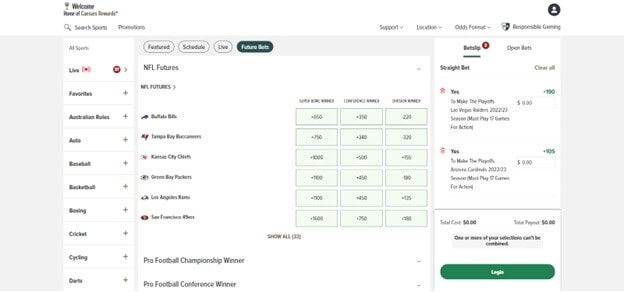 Super Bowl Party Games FAQs
What is the best Super Bowl betting game for a large party?
The best Super Bowl betting game for a large party is pass the cup. Along with being easy to explain, simple to play, and providing equal odds for all, pass the cup is the best game for a large party because it doesn't require any one player's attention for too long or any knowledge of football. It's also easier for the host to track than bingo or a prop pool. Pass the cup can even be altered to include multiple winners.
Do guests need to know about football to play Super Bowl party games?
Most Super Bowl party games either don't require much understanding of the sport or can be curated to the interests of casual fans with games like commercial bingo or entertainment prop pick'ems. Super Bowl squares and pass the cup are football-related, but the games are of chance.
Can Super Bowl party games be played without money?
Super Bowl party games can be just as entertaining without money on the line. You just have to get creative. There are plenty of ways to make Super Bowl party games interesting, including winners not having to clean up after the party or getting to plan the next night out. Have a project coming up? This might be a way to drum up some free help. Punishments can be just as pleasing a way to settle bets. Consider making the losers perform karaoke after the game or having to eat hot sauce.
What other activities help make a good Super Bowl party?
For more active Super Bowl partygoers, consider replacing ping pong balls or bean bags with mini footballs and cups or holes with helmets when setting up beer pong or cornhole. Want to take a trip down memory lane? Paper football, field goal ring toss, and team ball toss are at your service. Have Super Bowl party guests looking to compete but from a seat, try some timed eats.