Sports betting in Tennessee has arrived. As of Sunday, 1 November 2020, people who are physically located in the Volunteer State can register and bet with one of the new Tennessee sports betting apps, or online sportsbooks and place wagers.
Gov. Bill Lee signed the Tennessee Sports Gaming Act legalizing online wagering. Players can now bet on their favorite sports on their mobile device, tablet, or any other internet-connected device. Tennessee is unique compared to other states that have a regulated sports betting industry. Tennessee sports betting can only be done online with no brick-and-mortar sportsbooks available. That's right, there is no retail sports betting in the state!
Consequently, Tennessee betting apps have flourished offering odds and markets on hometown teams such as the Tennessee Titans or the Nashville Predators. Each Tennessee sports betting app listed on this page has been granted a license by the Tennessee Education Lottery to operate in the state.
Best Tennessee Sports Betting Apps
There are now eleven online and mobile sportsbooks available in Tennessee, they are:
Tennessee Action 24/7
Betly Sportsbook
Fanatics Sportsbook
Zen Sports
Hard Rock Bet
The above Tennessee sports betting apps are now accepting bets across the state, straight from your mobile. These sports betting operators have already enjoyed a considerable amount of success with their NJ sportsbook apps and will be looking to replicate that in Tennessee.
#1 BetMGM Tennessee App
BetMGM is a powerhouse of a sportsbook. They were one of 3 operators to launch online when TN sports betting launched on Nov. 1, 2020. BetMGM is the online brand of the MGM resorts group which pretty much owns the Las Vegas strip with its casino properties. This latest app from BetMGM makes placing bets on sports a piece of cake. They cover loads of betting markets and have some of the best odds in the business.
Best for: The BetMGM app is perfect for the experienced bettor or those new to mobile sports betting. Placing a sports bet on the app is very easy to do and the Android and iPhone versions both have an amazing interface and are really easy to use. They are one of our Tennessee sportsbooks of choice and it's easy to see why.
New customer offer: BetMGM TN offers all new players a $1,000 bonus bet when joining at betmgm.com
#2 DraftKings Tennessee Sportsbook app
DraftKings Sportsbook is a name that needs no introduction. The DFS operator is now one of the biggest and best sportsbook operators in the US. They are now one of the most popular sports betting apps and betting sites available for online gambling in TN. The DraftKings sportsbook app is one of the easiest and fastest sportsbook apps to use. The operator holds the title of the most popular legal betting site in the US and we have no doubt that they will go down a storm in the Tennessee sports betting market.
Best for: Bettors looking for a wide range of sports and markets to wager on. Sports wagering has never been so convenient than with the DK TN app. There are multiple bet types available, including DraftKings prop bets, multi bets, and parlays to name a few. The book also has one of the best sportsbook bonuses available.
New customer offer: Bet $5 get $200 in bonus bets at sportsbook.draftkings.com
#3 Caesars TN Sportsbook app
Caesars originally launched in TN under the William Hill name, but then was rebranded in August to the Caesars Sportsbook app. The operator is one of the biggest names in sports gambling in the US and is already going down a storm in TN straight from the bat. The sportsbook has a dedicated iPhone and Android wagering app available to download. It's easy to use, covers loads of sports betting options, and has one of the best-looking betting app setups going. Once you sign up, you are also eligible for a generous first bet offer worth up to $1,000.
Best for: Bettors who want a fast and easy-to-use mobile betting experience. William Hill really paved the way in the Tennessee sports betting market, and Caesars was able to come in and carry this on. The app is packed full of sports wagering options, you will never be short of something to bet on. From football to baseball and every other sport, Caesars covers it all.
New customer offer: First bet on Caesars up to $1,000 at caesars.com/sportsbook-and-casino
#4 FanDuel Sportsbook TN app
Another giant name in Daily Fantasy Sports that has shot to the top in the sports betting world. The FanDuel Sportsbook app is to download, easy to join, and easy to bet on. FanDuel Sportsbook has some of the best markets and odds for bettors in TN looking to place NFL bets online.
Best for: Sports bettors looking for value. FanDuel has some of the best-priced odds out of any Tennessee sportsbook. They cover hundreds of different sports and markets. The iPhone and Android apps are super easy to use and ideal for anyone looking for legal sports betting in TN. The app allowed bettors to place prop bets, over/under, futures and loads more.
New customer offer: sportsbook.fanduel.com – Bet $5, get $200 in bonus bets.
#5 WynnBET Sportsbook TN app
(Editor's note: WynnBet Sportsbook ceases operations in August 2023. With that in mind, we have listed the other TN sports betting apps you can visit).
Wynn is a huge name in US gambling. Better known for the casinos located across the country and of course, Vegas, WynnBET now has an online and mobile sportsbook and casino (in available states). With no casinos in Tennessee or retail sportsbooks available in the state, WynnBET mobile app is the perfect sportsbook for any keen bettor to wager on the move.
Best for: Those looking for a simple, easy-to-use betting app. Featuring live betting, daily odds boosts, and an awesome new player bonus, this is a great option for anyone looking to bet from their smartphone in Tennessee. The book covers college football markets particularly well and the lines are always well-priced.
New customer offer: sportsbook.twinspires.com – Up to $1,000 in free bets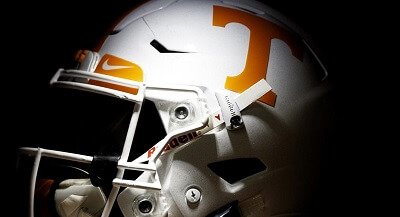 It has been a long road to this point, as the Tennessee sports betting bill was initially approved in July 2019. The Tennessee Lottery Corporation finalized all of TN betting apps' rules and regulations to finally launch on 1 November. Any sportsbook operator is permitted to apply for a sports betting license in Tennessee and join the current sports betting platforms operating in the state.
Being able to wager on your mobile provides Tennessee residents with a plethora of options. There is no need to travel to a retail sportsbook. Instead, bettors can download betting apps to their iPhone or Android devices and take advantage of live betting options, which allow them to place wagers while the action is underway.
Due to the straightforward process for Tennessee sports betting sites to enter the market, residents and visitors will likely have numerous options at their fingertips as more betting apps launch in the months ahead. With sports betting online now official in the Volunteer State, this page is your source of information about Tennessee sports betting apps. We bring you all of the latest updates, including new attractive bonus offers, how to read those NFL betting lines, and more.
#6 SuperBook Sportsbook TN App
SuperBook, which initially opened its doors in Las Vegas in 1993, has significantly expanded its presence over the years, with locations in 7 different states, including TN. In addition to physical locations, SuperBook has also established a strong online sports betting presence, featuring a dedicated web-based sportsbook platform and a comprehensive mobile betting app.
The sportsbook offers a wide range of sports markets, including football, Australian rules, baseball, basketball, boxing, hockey, soccer, MMA, rugby, golf, and auto racing, among others. For new players, SuperBook offers an enticing 100% match up to $250 welcome bonus, making it a worthy alternative to other leading sportsbooks in the state.
Tennessee Sports Betting Timeline
Here is all you need to know about legal sports betting on your mobile in Tennessee.
Over a year after the Tennessee sports betting bill was approved, Tennessee online sports betting is now officially here. DraftKings sportsbook, BetMGM, and FanDuel have launched their TN sports betting apps. Tennessee based company  Action 24/7 has also received conditional approval from regulators to launch its platform. Even though the operator is local, competition in the market is already high as popular brands DraftKings, FanDuel, and BetMGM have received approval and launched in the state.
Action 24/7 is made up of investors throughout the state, and their mantra is "made for Tennesseans by Tennesseans," which they hope will strike a chord with locals. Before it can launch, regulators are carrying out a background check on action's provider, Amelco. If and when the check is cleared, Action 24/7 will join what is already a crowded Tennessee sports betting scene, with competition likely to increase over the next few months.
Sports Betting Apps that could launch in Tennessee
With the requirements for entry into the Tennessee sports betting market straightforward, we expect to see big operators apply for a license in the state and launch an online sportsbook app. All wagering in Tennessee will be done online, and this is an attractive proposition for operators.
We can get a good idea of which brands will apply for a sports betting license in Tennessee by looking at other states with a regulated and legal sports betting industry. New Jersey, Indiana, and Pennsylvania both have a thriving online sports betting industry with several online sportsbooks live.
The NJ and PA sports betting markets are home to both major international and domestic brands. Some of the operators who could enter the legal online sports betting market in Tennessee include:
Some international brands already have a presence in the United States and will see Tennessee as a fantastic opportunity to expand. The Tennessee online sports betting rules mean there is no requirement for a company to partner with an existing sportsbook brand or casino, which could see brand new operators launching in the state.
As there are no casinos in Tennessee, all sports betting must be done online or on mobile. Even the state capital, Nashville doesn't have a casino property. Not only are there no physical casinos in TN, but there are also no off-track betting sites or racetracks in TN where you can wager on sports.
Sports Available on Tennessee Sports Betting Apps
TN sports betting apps offer all of the major sports you will find available in other states with a legal sports betting industry. If you want to bet on sports in Tennessee, you will have the following options available:
Football (NFL & College)
Ice Hockey (NHL)
Basketball (NBA, College & Euro League)
Baseball (MLB)

Soccer

(MLS, European & International)

Golf

(All Major Events)
MMA
Rugby
Cricket
The above list contains significant sports, but as sports betting in Tennessee gathers momentum, online sportsbooks will offer more niche sports betting options unique to other countries. Betting on college sports in Tennessee is restrictive, with the state banning in-game betting on collegiate sports. Additionally, prop bets on individual players are not permitted. Being able to bet on college football in Tennesee is a real bonus as many states ban this from happening.
Betting in Tennessee on pro sports teams is allowed under TN gambling laws, with NFL & NBA betting now taking the bulk of wagers placed in the state.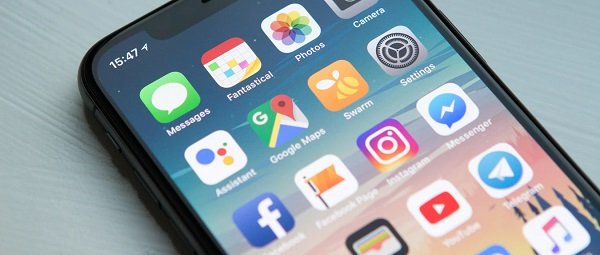 Types of Bets on Tennessee Sports Betting Apps
Many sports have betting options that are specific to them; for example, you could bet on who you think will score the next touchdown in an NFL game, or you could do some period betting in a basketball game. Furthermore, standard single bets and multiple bets cover a wide range of sports.
Futures bets are popular in online sports betting markets. The potential winnings increase as you are betting on something that will be decided a long way in the future, so naturally, things can change. For example, you could bet on the Super Bowl winners before the season begins. Single bets include moneyline and total wagers. Mobile sports betting in Tennessee will also give players the option to bet on multiple events with parlays, round robins, and teasers.
Perhaps the most popular sport on Tennessee's online sportsbooks is football. Players can access NFL odds for regular-season matches, the playoffs, and Super Bowl 2020. If you really want to check the most competitive odds for NFL matches, you could always check Vegas Insider before placing your bet on a TN sports betting app.
TN Sports Betting App Features
Each sports betting app will feature its own unique approach and design; however, they will all feature a cashier and a 'my account' section so players can deposit and sign up for an account on the app. The aesthetics and navigation of each sports betting app in Tennessee will be different, and all will have different themes. All sports betting apps in Tennessee will have pages that contain ongoing promotions, bonus offers, and the latest news.
Tennessee sports bettors should look out for some key features of online sports betting apps, including:
Registration Page
Cashier/Banking
Bet Slip
Promotions
Live Betting
Live betting has grown to become one of the most popular features of the sports betting market globally. Each TN sports betting app have this feature, which means players can bet on games that have already started. The odds change in real-time, reflecting what is happening on the field. Live betting in Tennessee will add an element of excitement for bettors while watching the match.
TN Sports Betting App Bonuses
As we have mentioned, with sportsbooks in Tennessee now live, the competition in the Volunteer State will continue to grow. As new sports betting platforms launch in Tennessee, they will aim to create some noise by advertising numerous attractive-looking bonus offers to encourage customers to register. These bonus offers will include:
Free Bets
Matched Deposit Bonus
All of the above promotions add value and will give your bankroll a boost. For example, any free bet you come across is well worth taking advantage of as even if you lose, you will get another chance and there is no risk of losing your own cash. As the number of legal TN sports betting apps increases, there will be even more welcome bonuses and ongoing promos for bettors to choose from across the state.
There will be plenty of free bets available for Tennessee bettors, so make sure you look out for them a new sports platform's launch. Additionally, keep an eye out for loyalty schemes or new player sportsbook promo codes. These typically look different depending on which sports betting app you are using, but players can potentially win some fantastic prizes such as weekends away and unique dining experiences.
Banking at Tennessee Sportsbooks
The Tennessee sports betting industry is regulated, which means there are numerous safe payment methods available for bettors. Familiar online payment options you will have used for other internet-based transactions are all on offer on TN sports betting websites. The deposit and withdrawal options available on sports betting platforms in Tennessee include:
One standard payment method you may have noticed is missing from the above list is credit/debit cards. This is due to Tennessee sports betting law dictating that only cash-based transactions are allowed as deposit methods.
Tennessee Sports Betting Law
Betting in Tennessee has been legalized under a stringent set of rules and guidelines. Sports betting in TN is the single online-only model in the United States to date. This means all Tennessee betting has to be done online. Other details of the Tennessee sports betting law include:
Tennessee sports betting tax rate is 20%
Licensing costs $750,000 annually
Operators are required to purchase official league data from professional leagues to accept in-game bets.
Tennessee regulators have also created a controversial minimum hold not used anywhere else in the United States. This rule creates a required 10% hold on all wagers received pushback from industry professionals.
The Tennessee Education Lottery Corporation was selected as the body responsible for online betting across the state, in conjunction with the sports wagering advisory council.
Tennessee online gambling has been live since November 1, 2020, and has posted some very impressive numbers for a state that hasn't always embraced gambling.
Complete list of legal sports betting apps in Tennessee
If you are a sports bettor in Tennessee, the good news is you have a fantastic range of betting apps to choose from. With all betting done online, there are no retail options available in the state, meaning you can wager on your favorite sports from the comfort of home or on your daily commute. You can choose your preferred TN betting option from the list of apps below:
BetMGM Sportsbook
Barstool Sportsbook
Betly Sportsbook
FanDuel Sportsbook
DraftKings Sportsbook
Caesars Sportsbook
Hard Rock Sportsbook
Tennessee Action 24/7 Sportsbook
SuperBook
WynnBet Sportsbook (ceased operations in August 2023)
Wagr Sportsbook
Please be aware that Action 24/7 had its sports betting license temporarily suspended by the Tennessee Education Lottery. However, the app can now accept wagers again after being granted an injunction.
Popular teams to bet on
Until as recently as the 1990s, anybody looking for Tennessee action for sports had to look elsewhere. That has now changed, as the state has attracted three franchises:
NFL: Tennessee Titans
NHL: Nashville Predators
NBA: Memphis Grizzlies
The Tennessee Titans are the most popular sports team and see the most wagering action in the state since Tennessee chose to legalize sports betting. The NFL franchise play in the AFC South and have enjoyed relative success under coach Mike Vrabel. You can place a futures bet on them to win the next Super Bowl ay any of the apps we have listed on this page in Tennessee.
There is also a focus on college sports. The Tennessee Volunteers football team represents the University of Tennessee and they are the most successful sports team in the state. College football has seen a big increase in popularity in recent years, and the Vols will be sure to draw a lot of wagering action.
There are no restrictions on in-state college betting, so you can choose a sportsbook in Tennessee and wager on the Volunteers. However, you can't place prop bets on individual athletes or teams on college sports.
FAQs
When does Tennessee sports betting start?
It has already started! Betting in Tennessee is up and running as of Sunday 1 November 2020, with five sports betting apps live and accepting bets in the state.
Is online sports betting legal in Tennessee?
Yes, online sports betting was legalized in Tennessee in July 2019 and launched on 1 November 2020. Retail sports betting is not permitted in Tennessee. Current online sportsbooks available in Tennessee include DraftKings, FanDuel, and BetMGM. Local company Action 24/7 has received a license and is now available.
Is it safe and legal to use offshore sportsbooks in Tennessee?
We would recommend not using any offshore betting sites such as Bovada, or MyBookie. They do not offer bettors the same protection that you have when using a licensed Tennessee sportsbook app.
Is mobile betting allowed in Tennessee?
Yes! Mobile betting is now 100% legal in Tennessee. Just make sure you are aged 21 or over, located within state borders, and are using one of the licensed sportsbooks that are now available.
Where can I bet on sports in Tennessee?
Tennessee is an online-only sports wagering state. There are currently no plans to open retail sportsbooks and there are also no casinos located within state lines. Since going live in 2019, there are 12 apps accepting wagers in the state. Players can sign up with the likes of DraftKings, FanDuel, BetMGM and Caesars today and claim their bonus bets.
Is college sports betting legal in Tennessee?
Yes, you are permitted to wager on college sports in Tennessee. Popular in-state schools such as Tennessee or Vanderbilt mean locals back back their favorite teams, but there are no prop bets on individual college athletes or live prop bets during college games.
Tennesse Sports Betting News