State-by-State Guide to legal sports betting
Categories:
News
,
Indiana
,
Iowa
,
Michigan
,
Montana state
,
New Hampshire
,
New Jersey
,
New York
,
North Carolina
,
Oregon
,
Pennsylvania
,
Rhode Island
,
West Virginia
|
Published by:
Alex W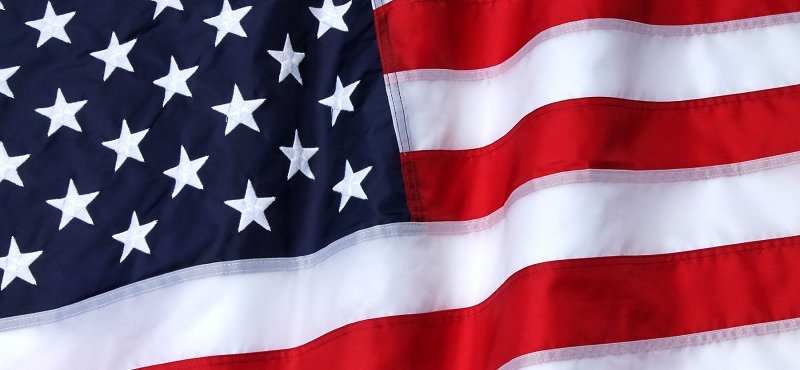 The Green Bay Packers and Chicago Bears opened the NFL season at Soldier Field on Thursday and bettors in 13 states were able to legally bet on the game.
That's six more than at the opening kickoff last season, with Indiana and Rhode Island the latecomers and just in the nick of time, although only a small minority have followed New Jersey's example of allowing bettors the convenience of wagering online or via an app.
Business is booming in the Garden State as a result and new online/mobile sportsbooks are lining up for a slice of the action, with bet365 and Fox Bet the latest to launch ahead of the big kickoff.
More are no doubt on the way in what is a burgeoning market with still room to spare for competition.
The industry's recent rush to launch is no coincidence as football is America's national pastime and it's by far the preference of sports bettors. The figures back that up. We have a handy guide to wagering in NJ on the Football.
Officials in Nevada reported $146 million in legal handle on Super Bowl LIII alone, while a recent study by the American Gambling Association claims that 38 million adults will place bets on the NFL this coming season, with just seven million of those saying they will do so legally.
So recent claims by a high-ranking NFL that only one fifth of NFL fans bet on games might fall way below the actual mark.
Given that appetite for betting, it's no wonder that sportsbooks are opening at a pace in states that have paved the way with legal frameworks. And that's great news for bettors, many of whom would have otherwise bet offshore illegally.
But that's still the only way to get a bet on currently in 37 states (plus Washington D.C.) and it's not as simple as visiting a website or downloading an app in the majority of the remaining 13 – if only!
So as we head into the NFL's centenary season, this is the current state of play across the U.S. in terms of getting a legal sports bet on.
Legal and betting taking place
Arkansas – physical sportsbooks only
Legal sports betting launched at Oaklawn Racing Resort on July 1st 2019, but remains strictly retail only after a bill that would have legalized mobile hit a snag over integrity fees for leagues.
Delaware – physical sportsbooks only
Became the first state to legalize after the Supreme Court struck down the federal ban on sports betting. However, the state's decision to allow the lottery to run the show and no mobile betting have seen revenue fall below expectations.
Indiana – physical sportsbooks only
Officially went live on September 1st 2019 at three casinos, with the remaining authorized properties expected to quickly follow suit. Mobile betting is still a few weeks off but it's similarly set up to New Jersey sportsbook apps, with bettors able to do everything online or via apps. Read more here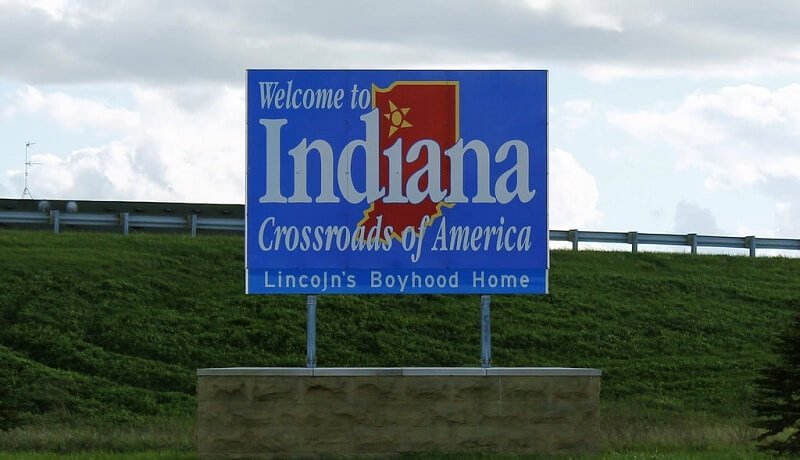 Iowa – physical sportsbooks and mobile
Signed into law on May 13th and went live just 94 days later on August 15th at eight casinos – all bar one of the state's 19 casinos have been licensed to accept sport bets, including mobile. However, bettors have to first register in person before being able to bet on their phone and this wrinkle is in place through to the end of 2020. Read more here
Mississippi – physical sportsbooks and mobile
Since its launch on August 1st 2018, sports betting – and all gambling for that matter – has been limited to casinos and mobile bettors need to be inside any of the state's 23 licensed properties to place their bets.
Nevada – physical sportsbooks and mobile
Legalized sports betting in 1949 and enjoyed a state monopoly until the fall of 2018. The extra competition since has had zero effect on revenue and indeed the state posted record figures in the first few months of 2019. Full mobile betting is permitted within state borders.
New Jersey – physical sportsbooks and mobile
Responsible for the case that led to the federal reversal from the Supreme Court, and has been showing other states – bar Nevada of course – how it's done since officially launching in June 2018. In July 2019 sports betting handle topped $250 million for the first time and nearly 85% of that was produced online. Read more here and also see a list of NJ Sportsbook apps
New Mexico – physical sportsbooks
No legislation passed but available in one tribal-owned casino due to a legal loophole – sports betting is not explicitly prohibited under state law or in the gaming compacts shared between tribes and the state. Well, that's the Pueblo of Santa tribe's interpretation.
New York – physical sportsbooks only
Four upstate casinos began taking sports bets in July of this year following a positive vote by the New York Gaming Commission to allow in-person betting. A wider bill to allow mobile/online wagering died a death in the Assembly after just two days and any progress now depends on a betting study beginning on September 1 and likely to run into the first quarter of 2020. Read more here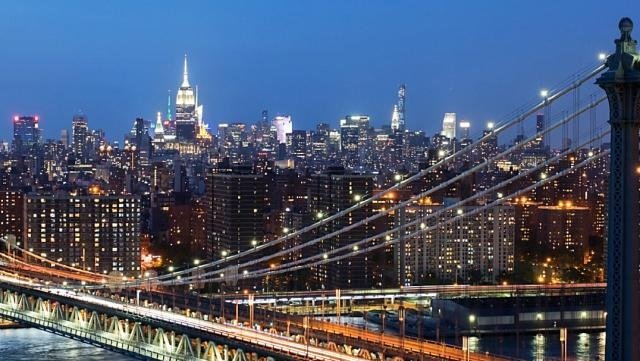 Oregon – physical sportsbooks only
Became the 12th state to offer legal sports betting and the Chinook Winds Casino was the first book to open for business on August 27th, 2019. Plans by the state lottery to launch an app before the start of the football season stalled due to delays in testing, but it should be up and running by mid-October. Read more here
Pennsylvania – physical sportsbooks and mobile
Just six months after the Supreme Court reversal, four sportsbooks launched their mobile betting products and that's now up to 16 at the latest count, with more on the way. Early handle and revenue figures have been very encouraging for all concerned and it's clear that mobile betting is a huge driver. Read more here
Rhode Island – physical sportsbooks and mobile
Became the eighth state to legalize after the repeal of PASPA and bets were being taken as early as November 2018 at two state-authorized casinos. Lawmakers expanded existing provisions to include online and mobile betting in January of this year and it finally launched on September 4, although a lawsuit has since been filed to stop it in its tracks. The legal age to wager in RI is 18, unlike the 21 of other states. Read more here
West Virginia – physical sportsbooks and mobile
Frustratingly for bettors, the BetLucky app was closed down in March 2019 for legal reasons and it's only in the last couple of weeks that DraftKings and FanDuel have launched to fill the void. Now with both in-person and online sports wagering in place, it should be onwards and upwards for the sports-mad Mountain State. Read more here
Legal but no wagering as yet
Illinois
Signed a bill into law on June 28th but a launch isn't happening any time soon. Uniquely, the bill gives the states brick-and-mortar properties – casinos, racetracks and betting parlors – an 18-month head start over online-only operators as they can offer mobile betting straight away, via in-person registration.
Montana
Signed into law on May 3rd, 2018 and the state lottery will oversee everything. Bettors will be able to place bets – including on their mobile devices – inside authorized bars and restaurants only. The exact timing is dependent on how soon regulations in the state are finalized.
New Hampshire
Passed legislation in June 2019 and it includes provisions for both in-person and mobile wagering. There are no casinos or racetracks in the state, but the proposed law allows for up to ten sportsbook locations and five mobile operators. Expect a launch in early 2020. Read more here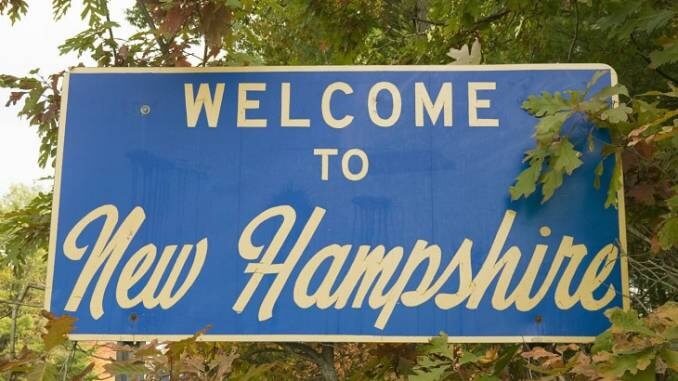 North Carolina
Passed a law in July 2019 and that permits sports wagering, including horse racing albeit it handed a monopoly to the Cherokee tribe. So sports bets will only be allowed at the two tribal-owned casinos, both of which are located in the western portion of the state – a long drive from Charlotte and Raleigh.
Tennessee
Gov. Bill Lee allowed a bill to come into law in May 2019 without his signature and, uniquely, this permits betting on mobile only. That's in part due to the fact there are no casinos in the state. Likely to launch in January 2020.
Washington D.C.
Controversially, the D.C. Council approved the lottery administrator Intralot as the sole provider for mobile betting, amid claims of a no-bid "pay for play" deal, and that Greek company is now under intense scrutiny. So don't expect a launch of any sorts until 2020.
Projected to legalize in 2020
11 states in total: Colorado, Kansas, Kentucky, Louisiana, Maine, Massachusetts, Michigan, Missouri, North Dakota, Ohio and Virginia.
Projected to legalize in 2021
Seven states in total: Alabama, Arizona, California, Connecticut, Florida, Maryland and Texas.
Nowhere in sight
14 states in total: Alaska, Georgia, Hawaii, Idaho, Minnesota, Oklahoma, South Carolina, South Dakota, Utah, Vermont, Washington Wisconsin and Wyoming.
Watch this space for further updates and projections! Follow us on Twitter @Gamble_USA for all the latest news
Relevant news