Gamble USA strives to improve your online gambling experience. We aim to help you play safely, make informed decisions when gambling, and increase your betting knowledge through our guides.
We adhere to strict editorial integrity; our content may contain links to products from our licensed & legal US partners.
With a $250 free bet, Betway Sportsbook is one of the prime destinations for online sports betting. However, with the ever-changing state laws in the US regarding licensing of sports betting, it can be a tall order to work out in which state a sportsbook is legal in — though for that very reason, our chief editor has been assigning our team that exact task of finding out which states allow which sportsbook. In this edition, we'll be covering Betway.
Regardless of whether you're a sports gambling hobbyist who likes an occasional online sports bet, or one of the regular sports bettors who's always on the lookout for an edge, you'll want to bookmark this page as we'll be regularly updating it as new states allow the European giant of Betway Sportsbook.
Up To $250 In Bonus Bets
21+. T&C Apply
21+. T&C Apply
Live In-Game Betting
Odds Boost
Betway Legal States List
Arizona — With Governor Doug Ducey allowing sports betting into the Copper State as of April 2021, all the major sportsbooks have flooded in. You can view our guide here for the

best Arizona sportsbooks

.
Colorado — While Colorado may be known for its scenic Rocky Mountains, residents have reason to stay inside as of May 1st, 2020, when online sports betting became legal. Betway Sportsbook is among the best options for Coloradans.
Indiana — The Crossroads of America legalized sports betting in person in September 2019. A month later, online sportsbooks were legalized as well. The Indiana market is a competitive one, so if you live here, you'll want to visit our guide for the

10 best Indiana sports betting apps

.
Iowa – Betway joined the Iowa sports betting market in October 2021.
Pennsylvania — One of the first states to allow online sports betting on May 31st, 2019. Of course, any sportsbook worth anything was quick to dive in.
New Jersey — Regardless of where you live, take your hat off for New Jersey, who challenged and defeated Nevada in the Supreme Court to allow sports betting to be legalized at the state level. To the victors came the spoils, and New Jerseyans are spoilt for choice when it comes to options for online sportsbooks, and there are arguably a few better than Betway, so you'll want to view our review on the

10 best NJ sports betting apps

.
Iowa — The Hawkeye State was the 11th US state to allow online sports betting, having been signed into law in August, 2019. While not the biggest market, keen sportsbooks have had their eye on Iowa for some time. You can find our

guide for all IA sportsbooks

that have set up shop here.
Virginia — In the online gambling world, it's so often their Western cousin that makes the news. However, only Virginia is offered a seat at Betway. Virginia is another state where the online sports betting market isn't overly competitive; as such, the $250

risk-free bet offer

of Betway is one of the best welcome offers. To check out the other online sportsbook offers, you can read our review for the

7 best VA sports betting apps

.
Up To $250 In Bonus Bets
21+. T&C Apply
21+. T&C Apply
Live In-Game Betting
Odds Boost
In Which States is Betway Sportsbook Legal In?
Betway Sportsbook first launched in 2006 in Europe. Though due to restrictive laws in the US, it wasn't until early 2021 that parent company Super Ground made it into the US market, first in Colorado with Betway Sportsbook. With such a late entry, it was obvious they'd have to do something special to make an impact in the US market. Their response — a $250 Betway free bet.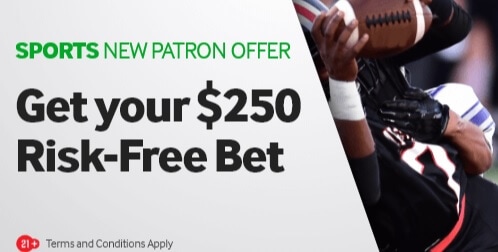 They have also attempted to enter the US online casino market, offering online casino games to residents of NJ and PA with Betway Casino. As of yet, their online casino isn't a prime destination. This is surprising as in 2015, it was a Betway slot machine that set the then record for the biggest payout of a slot machine with a payout of $20,062,600 for a lucky English punter. Nevertheless, the sports betting industry has been their prime market.
Below you can find all the details regarding their licensing and launch dates in each of the relevant seven US states where legal online sports betting is allowed at Betway Sportsbook.
| State | Launch Date | Retail Partner | Mobile Apps? |
| --- | --- | --- | --- |
| Arizona | March 9th, 2022 | San Juan Southern Paiute Tribe | ✅Yes |
| Colorado | April 5th, 2021 | Famous Bonanza Casino | ✅Yes |
| Indiana | May 28th, 2021 | Belterra Resort Indiana | ✅Yes |
| Pennsylvania | June 28th, 2021 | Stadium Casino | ✅Yes |
| New Jersey | August 18th, 2021 | Golden Nugget Casino | ✅Yes |
| Iowa | October 1st, 2021 | Diamond Jo Casino | ✅Yes |
| Virginia | May 18th, 2022 | N/A | ✅Yes |
Betway AZ
Launching on March 9th, 2022, Arizona was one of the later states to join the party. Of course, this is perhaps understandable given that Arizonans only had online sports betting legalized less than a year before. Licensed by the Arizona Department of Gaming, Betway Arizona is able to offer residents full access to their online sportsbook — though it's perhaps unsurprising that NFL is the top game here, with the Arizona Cardinals being the pride and joy of the Grand Canyon state.
Betway Sports are partnered with the San Juan Southern Paiute Tribe to offer online sports betting to all full-time residents of Arizona.
Betway CO
It was the Centennial State that hosted the Betway Group's first foray into the US market with the Betway Colorado Sportsbook. Since then, the two have been a perfect match. Regulated by the Colorado Division of Gaming, Betway CO has partnered with Famous Bonanza Casino to offer Coloradans access to the entirety of the Betway sportsbook, plus unique features such as the ability to cashout in the middle of games as well as same-game parlays.
Residents of Colorado can also access the Betway Sportsbook through the Colorado Betway Sportsbook App. Available for both Android and iOS devices.
Betway IN
Betway jumped into the Indiana sports betting market with two feet in May 2021. The Hoosier State is no stranger to online sports betting, having one of the most competitive markets; nevertheless, Betway Indiana has set themselves the task of breaking into the top three of that market with their iconic $250 free bet. Will they make it to the top? It's hard to say. Competitors DraftKings and BetMGM rule the market for now, but a $250 free bet is an offer that any serious online sports bettor should consider.
Betway Indiana is licensed by the Indiana Gaming Commission (IGC) through their partnership with the Belterra Resort Indiana.
Betway PA
The Quaker State is one of only two states in the US where Betway has not only a sportsbook, but also an online casino, having launched in June 2021. Pennamites have a lot to choose from in terms of PA online casinos and PA online sports betting apps, with the $250 free bet being on offer with the Betway Pennsylvania sportsbook and a $1000 bonus with the Betway online casino.
In accordance with Pennsylvania state law, Betway PA has partnered with the Stadium Casino to be regulated by the Pennsylvania Gaming Control Board.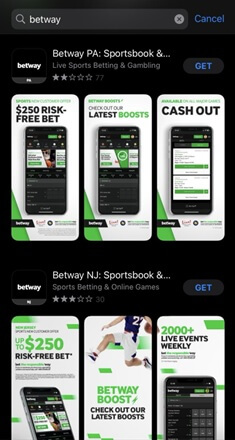 Betway IA
Licensed by the Iowa Racing and Gaming Commission in partnership with Diamond Jo Casino, Betway Iowa launched in October 2021. Iowa doesn't have the most competitive online sport betting markets, so Betway IA is one of the best choices for residents. With their $250 free bet covering your first bet of up to $250, there's no reason not to try the Betway Sportsbook.
Betway NJ
The trailblazers of online gambling in the US. New Jerseyites have a lot to choose from being the second of two states to have access to not only the Betway sportsbook, but also the Betway casino. Residents of the Garden State get access to two bonuses. The $250 free bet which covers you if your first bet loses. And also the $1000 casino bonus. Betway New Jersey has a lot of competition, though with access to the full Betway arsenal New Jersey gets another choice when choosing which sportsbook to play with.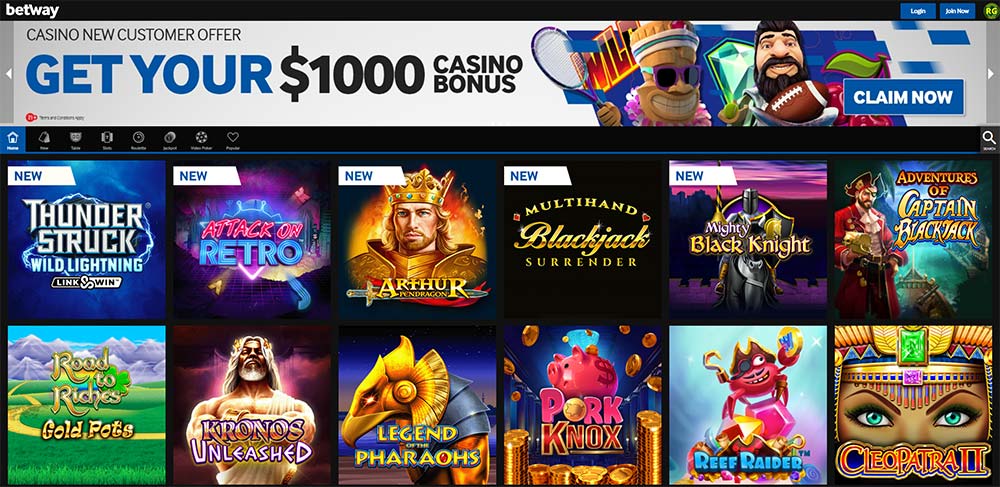 Both Betway Sportsbook and Betway Casino are licensed by the New Jersey Division of Gaming Enforcement. They are partnered with the Golden Nugget Casino, one of the premier NJ casinos.
Betway VA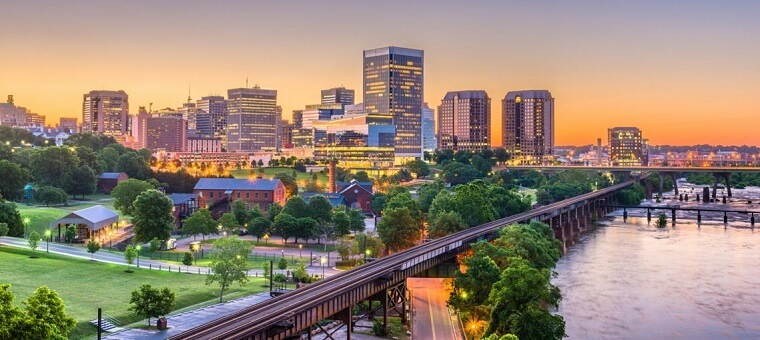 The newest state to be offered access to the Betway sportsbook. Betway Virginia has a slightly more simplistic interface than other states. However, that's nothing to worry about, as the site still has access to legal sports betting of every sport you could ever want. Plus, perhaps, more importantly, they also have access to the $250 free bet. Though they're perhaps still in West Virginia's shadow regarding the total number of online gambling options, Betway VA does give Virginia a victory over their western neighbor.
The Virginia Lottery licenses Betway VA.
Betway Sportsbook states not allowed
Betway US sportsbook is now available in more states than ever. However, there are still lots of states where betway is not available, these are:
Alabama
Alaska
Arkansas
California
Connecticut
Delaware
Florida
Georgia
Hawaii
Idaho
Illinois
Kansas
Kentucky
Louisiana
Maine
Maryland
Massachusetts
Michigan
Minnesota
Mississippi
Missouri
Montana
Nebraska
Nevada
New Hampshire
New Mexico
New York
North Carolina
North Dakota
Oklahoma
Oregon
Rhode Island
South Carolina
South Dakota
Tennessee
Texas
Utah
Vermont
Washington
West Virginia
Wisconsin
Wyoming
Getting Started with Betway in Your State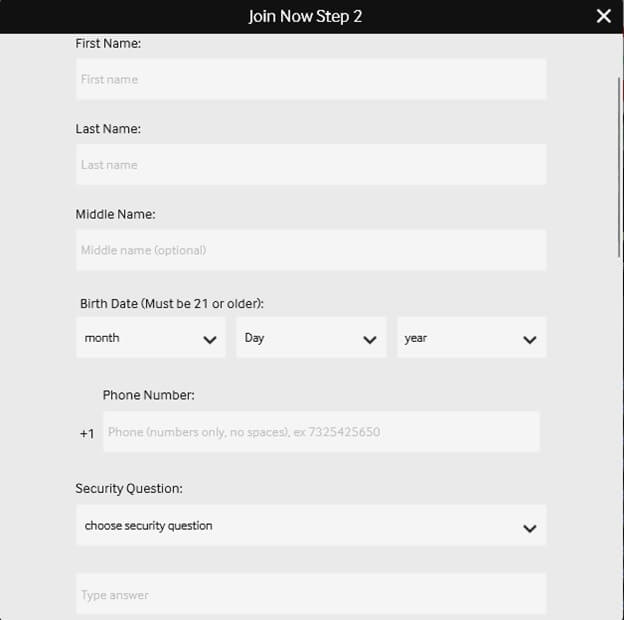 Regardless of where you live, registering with Betway is the same process. Plus, with the same bonus and no Betway Sportsbook promo code, the following guide will apply to you regardless of which state you live in.
Using our secure link navigate to the

Betway site

.
In the top right-hand corner of your screen, click "Join Now".
On this first page, you'll need to enter basic account information, including your email and password. If you have any questions, now is the time to consult their terms and conditions. Once you're done, click "Continue".
For the next step, you'll need to enter all relevant information to verify your identity. This includes your full name as it appears on your photo ID. Your date of birth. Your phone number, the last four numbers of your social security, plus your street address. Once you've done that, click "Submit", otherwise your

Betway account will be suspended

.
You're done. You'll now be sent a confirmation email. Once you've clicked through, you'll now be able to deposit and take advantage of the Betway welcome bonus.
Betway Welcome Bonus
Since Betway Sportsbook has the same welcome bonus across all states, this section will apply to all customers who are eligible to sign up. The bonus is a $250 free bet. If you're unsure of what this means, it's simple to understand. Though the first thing to keep in mind is that to be eligible for this offer, your first deposit must be at least $10.
The free bet covers your first bet if it loses, for a value of up to $250. These sorts of bonuses, while not the largest on a numerical base, are some of the most valuable as they have no playthrough requirement and are only activated if you lose. As such, for your first bet, you can do something a little risky, like a four-legged parlay with the assurance that even if it doesn't come off, you'll be credited with a $250 free bet.
An important thing to remember though is that this free bet is not the same as bonus funds, as when you bet with it and win, only the profits for the bet are credited to your account. As an example, if you use a $100 free bet and win on a wager with +150 odds, you'll only be credited the winnings of $150, and not the $250 value of the full wager.
Up To $250 In Bonus Bets
21+. T&C Apply
21+. T&C Apply
Live In-Game Betting
Odds Boost
How Does Betway Compare to Other Live Sportsbooks?
While the Betway sportsbook is good, it faces a lot of competition from other online sportsbooks. One of the drawbacks of Betway is that it's only available in seven states. Plus, most of these states have access to giants like PointsBet with their 5 x $50 bet credits offer.
This isn't to say that Betway Sportsbook is bad. Just that if you are a first-time online sports better and you have access to somewhere like PointsBet, there's very little reason to go for Betway ahead of it. As such, I wouldn't suggest you disregard this page. Instead, you should bookmark it and visit our online sportsbook guide for your state to see if a better offer is available.
Overall my opinion of Betway Sportsbook is that it is good. However, it falls shy of the upper echelon of online sportsbooks.
FAQs
Is Betway Sportsbook live in New York?
No. As of writing this article, Betway Sportsbook is not available in New York; though we feel it's only a matter of time, and when it is, we will be sure to update this page. For a list of sportsbooks available in the Empire State, you can check out our review on the 9 best NY sports betting apps.
Up To $250 In Bonus Bets
21+. T&C Apply
21+. T&C Apply
Live In-Game Betting
Odds Boost