Pittsburgh Steelers Announce BetMGM Gaming Partnership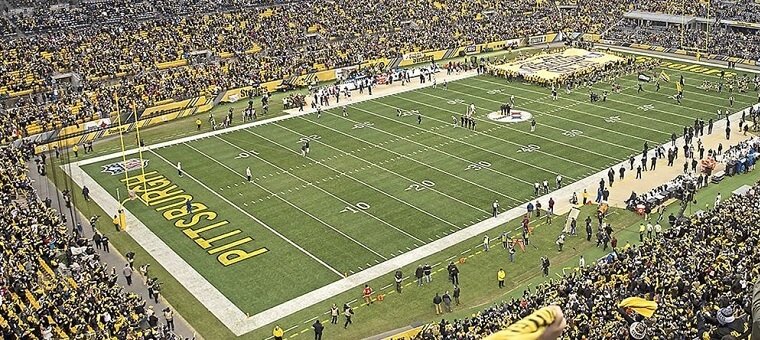 The Pittsburgh Steelers have agreed a new partnership with BetMGM
It is all go for the Pittsburgh Steelers at the moment, both on and off the field. Regarding matters on the field, the Steelers are currently 10-0, have the best record in the NFL, and could have the perfect season if they record six more victories. Off the field, the Steelers revealed earlier this week that they have agreed to a partnership with well-known gaming company BetMGM. BetMGM will now become the first gaming partner of the historic franchise. The deal will cover a range of areas. The gaming brand will have access to Steelers' marks and logos and will be able to use them for marketing purposes.
Upon announcing the partnership, the Steelers' Vice President of Sales and Marketing, Ryan Huzjak, stated they are 'excited' to name BetMGM as part of the Steelers nation. He said the company would be "elevating some of our existing platforms" as well as introduce "new and exciting opportunities to Steelers fans."

21+. T&C Apply
21+. T&C Apply
Matt Prevost, BetMGM Chief Revenue Officer, also commented, describing the Steelers nation as "one of the most passionate fan bases in professional sports." He said the company is "thrilled" to bring BetMGM options to Steelers fans. He finished by saying they are eager to "launch BetMGM's gaming offering in Pennsylvania."
Exclusive Offers for Steelers Fans
As part of the agreement, Steelers fans could win big. There will be season-long sweepstakes named 'Decade of Black & Gold,' which will give fans the opportunity to win weekly prizes, including signed Steelers merchandise. Once the season is over, one grand prize winner will win a fantastic prize, including two VIP Hospitality Tent passes for the next ten years and two club level season tickets.
BetMGM will Appear in Steelers Media
BetMGM will make an appearance in gameday and weekly media. This also includes radio features in Steelers programming. Additionally. BetMGM will be noticeable in a TV commercial spot during Steelers coach Mike Tomlin's press conference, which takes place every Tuesday. There is also the Mike Tomlin Show and Steelers Weekly, which both go out on a Saturday.
The gaming company will also benefit from being named as the Presenting Sponsor of the Steelers Kickoff pregame show. Since news of the partnership has surfaced, this show has gone through a name change and is now called Steelers Kickoff Presented by BetMGM.
BetMGM Continues to Expand
News of this partnership further strengthens BetMGM's efforts to expand across the country. They have recently acquired a license to enter the PA sports betting and online casino market in Pennsylvania. The company is hoping they will be live in the Keystone State by the end of this year.
When the BetMGM online platforms are launched, the company will become an Official Sports Betting Partner of the Pittsburgh Steelers.
For more casino and sports betting news across the US, follow us on twitter @Gamble_usa
Relevant news