Super Bowl LIV Predictions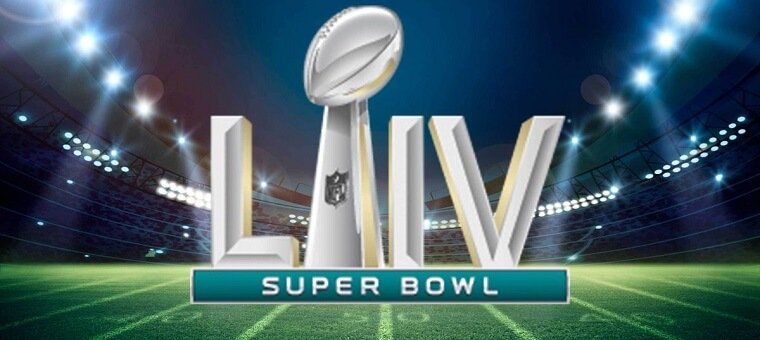 So here we go, we are down to the last two. The NFC champion San Francisco 49ers take on the AFC champion Kansas City Chiefs in the 2020 Super Bowl on Sunday, Feb. 2. An explosive offense, who have been super fun to watch, against a crushing devastating defense. A quarterback who has proven he is one of the very best in three seasons against one who we still can't quite work out after six. A seasoned coach who has spent two-plus decades falling just short of a championship versus the son of a legend who is enjoying his first winning season as a head coach. The storylines are there; the stage is set for new stories to be written. Here's an early look at the 49ers-Chiefs matchup, complete with how we got to this stage and how each team can life the Vince Lombardi Trophy.
Date: Sunday, February. 2, 2020
Time: 6:30pm
Location: Hard Rock Stadium, Miami Gardens, Florida
Watch: FOX

Lines are provided by DraftKings Sportsbook – Sign up now and claim a $200 risk free first bet.
How did we get here?
Chiefs quarterback Patrick Mahomes would not be denied in his second straight AFC Championship appearance. He threw for 294 yards and had four total touchdowns in Kansas CIty's 35-24 win over the Titans. It was a majestic performance that had pundits, ex-players and fans running out of superlatives to describe him. That was on the back of the Chiefs' divisional round win over the Texans, where the magnificent Mahomes became the first player in NFL history with 300-plus passing yards, five or more passing touchdowns and 50 or more rushing yards in a playoff game.
To get to their second consecutive AFC Championship, Mahomes and the Chiefs pulled off an unbelievable comeback that will go down in the annuls of NFL history, erasing a 24-point deficit to defeat the Texans 51-31. The Chiefs scored 41 unanswered points and in a remarkable turnaround. The Chiefs will enter Super Bowl LIV on an eight-game winning streak, going 7-0-1 ATS over that span.
The 49ers booked their place in Miami thanks largely to a record breaking performance from running back Raheem Mostert, who led them to a 37-20 victory over the Packers. Mostert ran for the second most yards (220) in NFL playoff history while scoring the most touchdowns in NFC Championship game history (4). Once again, in what has been a theme in the 49ers season, their defense looked dominant. The 49ers raced into a 27-0 half time lead, with the final score only looking close thanks to the brilliance of Aaron Rodgers and some ridiculous throws. They ran all over the Packers, with Jimmy Garoppolo barely a feature.
Kansas City Chiefs Can Win If
Well, while Mahomes is on the field, the Chiefs will always believe they have a chance. They're 27-8 with him as their starting quarterback. The eight losses are by a total of 36 points, and Mahomes as a starter has never lost a game by more than seven points. Pretty amazing numbers right there! Simply put he hasn't let the Chiefs down yet, and looks to be thriving in the intense pressure of post season football.
Chiefs Should Be Worried Because
For a team stacked with unbelievable talent on offense, they struggle at times in the red zone. They scored a TD on just 54% of their trips inside the opponents' 20 during the regular season. The failure to find the end zone and complete their drives against a stingy defense could cost them.
San Francisco 49ers Can Win If
They control the line of scrimmage as they have done for the majority of the season. Doing that would create plenty of problems for Mahomes and open up their own running game. As evidenced against the Packers, Mostert can be explosive. This team is solid, with a dominant defense able to grind you down, and they will believe they can do that even against the brilliance of Mahomes.
49ers Should Be Worried Because
They have struggled against teams with mobile quarterbacks and well, Mahomes is just that, he has had 53 rushing yards in each of his postseason games this year. For sure they will need to find a way to disrupt this to have any chance.
So What Does This All Mean
It means we have a Super Bowl we should all be excited about. With respect to the New England Patriots, it is nice to see fresh faces and exciting new talent facing off in the biggest match up of them all. We have one of the NFL's brightest young stars, who plays with such freedom, facing off against a brutal, menacing and efficient machine. It is likely the Chiefs will go into the match as slight favorites, but this of course may change during 'hype week'. One thing that is clear though, is that this complete clash of styles, from the coaches to the players, should ensure that this Super Bowl is worthy of marking 100 years of NFL history.
Why not follow us on Twitter for more Super Bowl 2020 odds and offers @Gamble_USA
Relevant news