Super Bowl Brings in Huge Revenue Numbers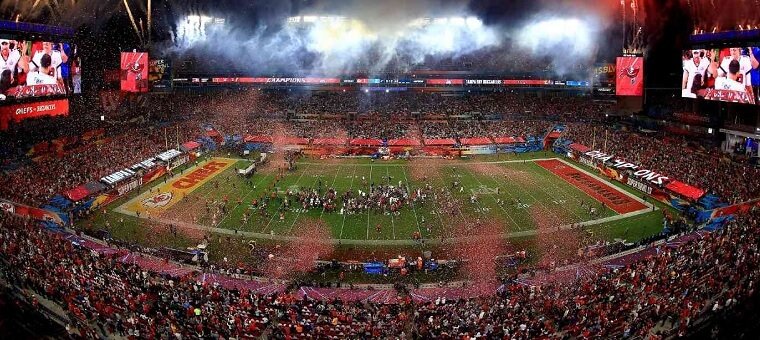 Super Bowl Sunday is always the biggest day of the year for sportsbooks in the United States, but 2021 brought in an unprecedented number of bets and revenue.
The final figures won't be available until later this month, but 12 states and Washington DC have already released handle and revenue numbers.
Last year, the final estimates projected that around $300 million was bet on the Super Bowl. Early indications suggest that Super Bowl betting in 2021 could bring in more than $500 million wagers.
Once again, it will be the state of Nevada that saw the most action on the Super Bowl, even though the figures fell slightly from 2020. Nevada reported a handle of more than $136 million, with a revenue of more than $12 million.
Those numbers represent a 12 percent decrease in handle and a 33 percent decrease in revenue from Super Bowl 2020. Most retail sportsbooks in the state remain shut down or are operating under new restrictions, which hurt both numbers.

21+. T&C Apply
21+. T&C Apply
New Jersey ($117.4 million), Pennsylvania ($53.6 million), and Illinois ($45.6 million) rounded out the top four. These four states also represent the four biggest sports betting markets in the US, and that group will likely remain the same throughout 2021.
The massive growth in sports betting numbers from 2020 is due in large part to a number of new states launching betting since the Big Game a year ago. Illinois and Colorado are now both legal sports betting options, and these provide some great opportunities to sports bettors.
GeoComply also released a report on the number of transactions in 2021 compared to 2020, and there were nearly three times as many this time around. GeoComply is a geolocation service that works with nearly every operator in the country.
With a number of new states expected to legalize and launch sports betting in 2021, the 2022 numbers should also set another record.
Kambi Issues Forces Outage Prior to Kickoff
Three of the biggest sports betting operators in the industry were dealing with an outage on Super Bowl Sunday that nearly lasted until kickoff. BetRivers, Barstool Sportsbook, and DraftKings Sportsbook were the three sportsbooks affected, and the issue was ultimately traced back to their provider, Kambi.
Kambi addressed the issue on Wednesday, noting that it was not the large amount of traffic that played a role in the outage. The issue was instead traced back to one of the popular betting options, and the technology on that market was simply not correct.
The outage was first reported at 5:05 pm ET and lasted for the next 85 minutes in total. There was a time of 22 straight minutes of an outage, and no bets were accepted by all three sportsbooks for 30 minutes.
Despite the error, bettors were still able to access each operator during the game, and live betting options were available. Kambi has addressed the issue and believes that a similar problem will not occur in the future.
Be sure to check back for more sports betting and casino news across the US. Follow us over on Twitter @Gamble_usa for the latest news, operator offers, and promos.
Relevant news