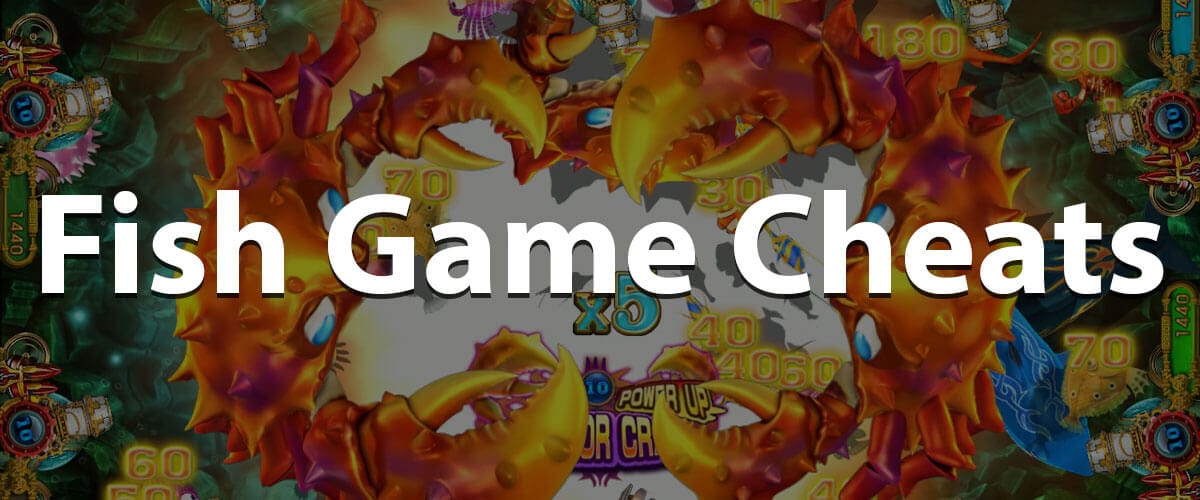 Online sweepstake casinos offer some of the most exciting casino games you will find online, and one of the most popular games they offer is online fish table games. The game offers a mix of casino and arcade gaming, which results in exciting gambling packed with big rewards.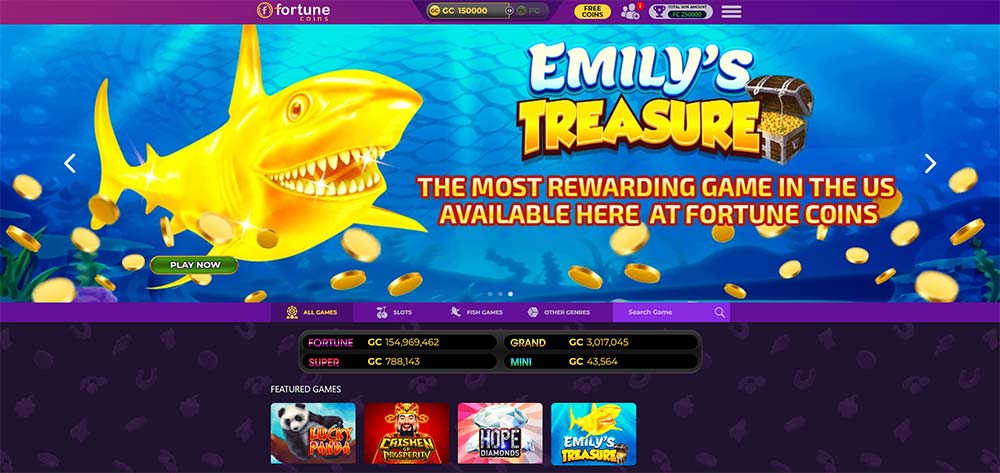 The game is easy to learn and play but can be challenging to make big winnings. This guide will discuss the secrets and tricks players should follow to turn this arcade casino game into a gambling success, along with the legit online sweepstake casinos that offer the best fish games.
Can You Hack Fish Table Games?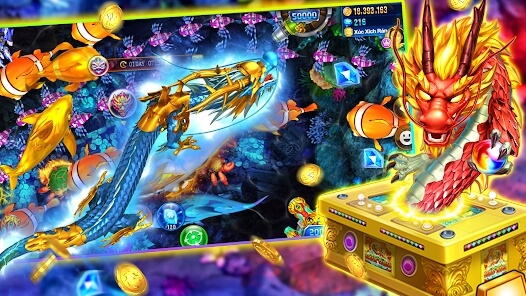 Online fish tables is a game loved by many gamblers worldwide and is extremely easy to play. However, winning big is another story. Luckily, there are plenty of fish table game secrets to help you swim home with a cut of Poseidon's treasure. When we talk about fish table game hacks, we do not refer to actual cheating and unethical tips and tricks but rather strategies, insights, and hacks that will help you improve your winning chances.
The game odds control most online casino games such as roulette, baccarat, and slots, with no extra effort enabling you to increase your winning chances. That is where an online fish shooting game differs. Players can create their own fish table cheat device with great attention and concentration, game knowledge, and experience. Our experts have set out to create a recipe, and if applied correctly, might increase players' chances of success.
5 Fish Gambling Games Strategies & Insights
Before learning the tips and tricks of any online fish table game, it is essential to have a good understanding of the game and its gameplay dynamics. Here are some of the most important aspects to take into account before you start playing:
Strategy 1: Understand How Each Fish Game Works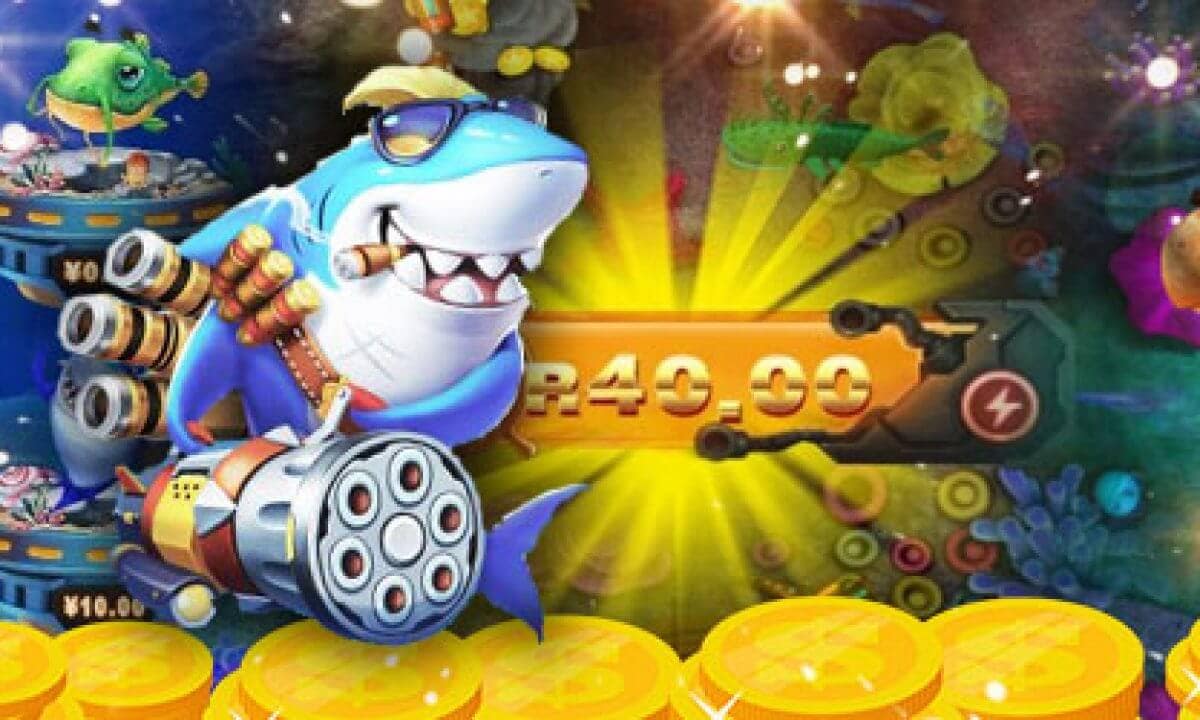 Any online fish game is extremely easy to learn, and it can be played with as many as 10 people at a table. In essence, players must try and shoot as much fish as possible using different types of bullets while minimizing unnecessary waste. That's because your bet correlates with the number of bullets you receive. The bigger your buy-in, the more bullets you get and the more fish you need to kill before you can redeem your wagered amount. The bigger the fish, the bigger the value, but it also requires more bullets to kill.
The idea of the game is to shoot as many fish with the bullets received, to try and receive more money than what you wagered. It might sound simple, but there are many strategies for shooting different fish. Do you play it risky and only target large fish, or do you play it safe and go for the smaller ones? These are just some of the strategies and tips we will shed some light on during the guide.
Strategy 2: Choose A Fish Game That You Enjoy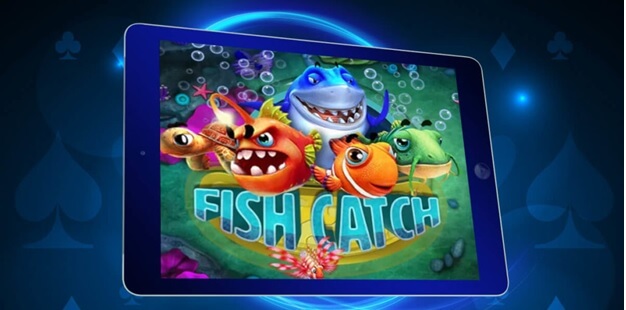 Secondly, it is vital to choose a suitable fish table game. In today's online gambling market, many online sweepstake casinos offer different types of fish table games, and it is up to you to find the one that suits your specific needs. While they all follow the same structure and game rules, most have their own unique twist of gameplay styles and bonus features.
When players start shooting, they receive coins for the fish they kill, and the coins to real money ratio are the same across almost all sweepstake casinos, which is 1:1. Some fish games allow multiplayer games that offer an interactive gameplay style, while others do single-player or computer-based multiplayer games.
Most sweepstake sites also offer demo versions of their casino games, so players can do a quick test run before depositing any funds. If you are new to online fish table games, we advise you to start playing the games with the lowest buy-in and play it safe while you are still learning. Once you get the hang of the game, you can consider a bigger buy-in fish table game that awards bigger prizes.
Strategy 3: Learn The Values of Each Fish
You have probably heard the phrase, "there is plenty of fish in the sea." This sums up online fish table games pretty well, as each game has its unique array of fish that comes in different shapes and sizes, each species with its own value. The bigger the fish, the more value they hold, and different species also move at different paces and directions, which we will discuss in the next heading. The value of the fish increases parallel to their size, and then there are bonus fish such as mermaids, dragons, and boss fishes which offer massive payouts when killed.
All fish shooting games require quick reflexes and tremendous concentration. So it goes without saying that the better you know the different types of fish and their risk-reward value, the better you will play the game and win more money.
Strategy 4: Understand Correlation Between Fish Size & Speed
Each fish has its own behavior that correlates with its value. The faster the fish move, the bigger the risk of missing your shots, so it is only fair if they carry bigger prizes. Smaller fish move more slowly and are easier to target, which means they have the lowest value. So, the bigger the fish and quicker they move, the bigger the rewards. They can either move horizontally, vertically or in a criss-cross pattern.
To play the game well, players need to weigh the risk vs. the reward of these high-value fish. Players should try and be as best educated about the different fish and their moving patterns to help avoid unnecessary waste of their bullets fired.
Strategy 5: Evaluate the Speed of the Fish Before Shooting
As we said above, if you do not know the speed and movement of a fish, it is very easy to miss the target and lose bullets. The more shots you miss, the more coins and points are lost, which is how the casino wins back its money. If you are new to the game, always wait a second before shooting. This gives you enough time to evaluate the speed of the fish before you shoot.
Fish Games Shooting Cheats & Hacks
Now that you have a greater understanding of how online fish tables work, let us look at some of the best fish game cheats and hacks to help you win money:
Cheat 1: Shoot Fish Leaving The Table First
Some fish die when they come out due to the adjustment in a player's firing machine. Keep this in mind while you play; if you make the correct calculations, you can improve the chances of this happening. A small fish whisker is an excellent way to get this mission point.
Another strategy to help your game is to target the faster fish leaving the table first even though the fish moving at a slow speed is easier to shoot. This will help maximize your winning, as you always have time to come back and catch the slower fish.
Cheat 2: Shoot Fish with Low Values
In gambling, greed is most players' greatest downfall. People always shoot for the stars but hardly get the chance to tell the tale. We see it all the time, and the same goes for these online fish catch games.
Before you focus on the larger fish, start with the smaller, easier targets. It takes fewer bullets to catch them, and getting enough can turn into a pretty decent payout. Slow and steady is the name of the game when you place low to medium size bets. For the big hitters, we will discuss other strategies players can use to maximize their winnings.
Cheat 3: Shoot At Fish Batches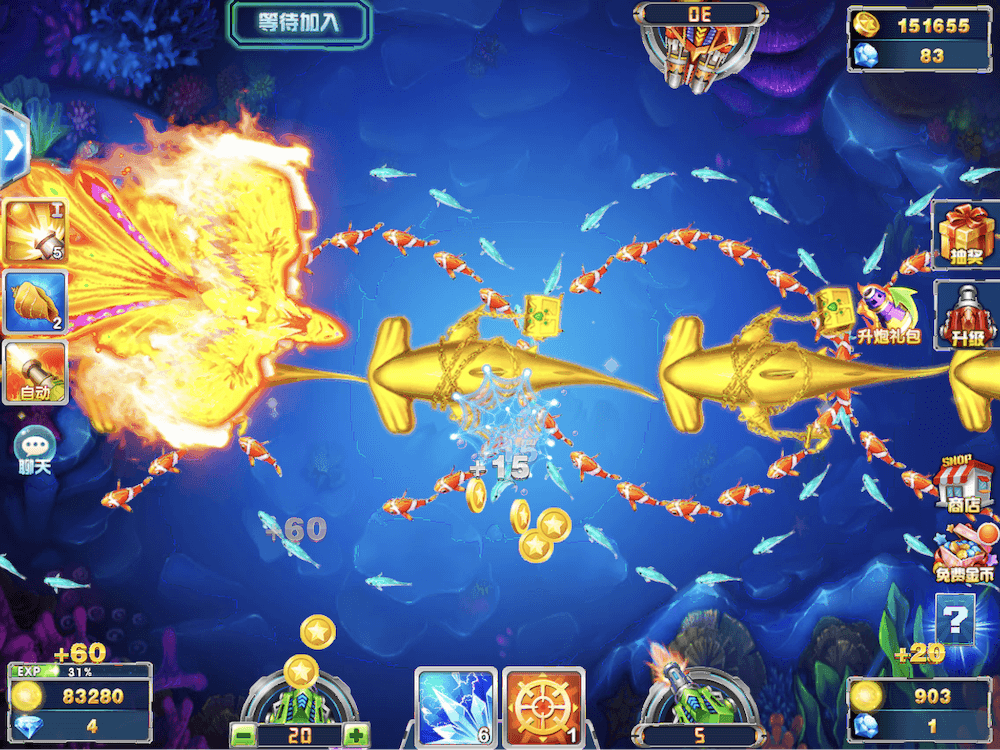 While it's not common for fish to pile up in the game, it does happen, and the event can be pretty rewarding. We would not advise players to save their bullets and wait for fish batches to form, but you should let it rip when it does. Shooting into an infected spot will ensure you do not miss a target.
It might not be a bad idea to play a bit conservative to ensure you have enough bullets until a batch of fish forms.
Cheat 4: Only Shoot Big Fish When Your Bankroll Allows It
If you managed to kill a good number of smaller fish and have some credits in the bank, you could think about going for the big boys. They will take more ammunition to kill, but their rewards are worth it. If you start hitting them from the start, you might end up with nothing, so it is always important to start slow.
When players make much larger wagers, the strategy might change as more credits need to be accumulated to turn your wager into a profitable bet. The big hitters might need to consider increasing their firing level and hunt the bigger fish sooner rather than later, but it is still very risky, and we advise players to start with smaller fish first.
Cheat 5: Avoid Shooting Hidden Or Distant Fish
If you look carefully, you might notice fish hiding in the crevasses. Players who shoot hidden fish can receive some pretty solid rewards. However, they are hardly ever worth your time and bullets. The same goes for fish that swim way out in the distance. The game tries to make them feasible attractions, but they always end up eating your precious ammunition.
Bonus Hack: Ensure You Won't Miss When Shooting Large Bullets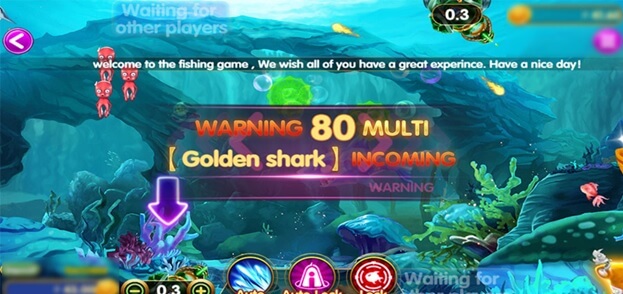 New players tend to focus too much on the bigger fish. They try to shoot each one down individually, resulting in many misses and wasted bullets, as fish killed by stray bullets do not count unless it is a bullet fish. The game is programmed like any other online casino game, and using the tactic of only gunning down big fish will simply not work.
Fish Game Mustache Tactic
Instead, we recommend you use the highly popular mustache tactics. In this strategy, players focus on shooting the smaller fish with big bullets. Use the small angle of your firing machine and shoot single bullets in a figure-eight pattern, ensuring no bullets go in the exact same direction. Each bullet should be aimed at a lone fish, and when a bigger fish appears, use the same pattern but release 2 or 3 bullets at the bigger target. This tactic ensures constant accumulation of points while still having a go at the big fish.
Other Important Tricks When Playing Fish Games
Those mentioned above are some of the best advice and strategies we advise players to follow, although it is not all. There are so many different ways to approach fish tables, which is why it is such a fun and popular online casino game. Here are a few other ways to cheat on the fish table games:
Think First, But Shoot Quickly – This game requires all the concentration and focus one can gather. You must start shooting as soon as possible when the game starts. Keep yourself composed and follow all the mentioned strategies, ensuring high-speed playing but with a well-rehearsed strategy in play.
Employ Algorithms – If you have developed proficiency in playing online fish table games, you can use the algorithm to adjust the firing level of your machine. The algorithm ranks your bullet's power from 1 to n, which is used to increase the probability of a dead fish. The algorithm goes as follows:
Bullet 1 dies numbers 2, 3, and 4.
Bullet 2 dies 3 and 9
Bullet 3 only dies 6
Increase Your Bet/Bullets When Needed – As we said. Start slow, and then once you get to the compensation round, you can increase your bullet strength to kill more fish. It works because if you kill two fish on your fifth bullet, it means your 100th bullet will be able to kill the last fish. This gives you an idea of how precious bullets are to get you through the end game.
Ballpoint Shooting – This is another very popular cheat on the fish table games. To play ballpoint, shoot an extra bullet towards the aimed fish to ensure it dies. Players can bounce one bullet off the wall to hit the fish and aim another directly at the fish to ensure two bullets hit the fish. It increases the chances of a dead fish but also requires more bullets. This trick works best when fish are in the corners of the table.

Fish Table Games That You Can Apply These Cheats
If you fancy trying out these fish game cheats, here are some of the most popular online sweepstake fish games readers can enjoy. Some of these fish games have their own online sweepstake site but are also available to play on many other sweepstake casinos. Here is a list of some of the best games to look out for:
Orion Stars Fish Game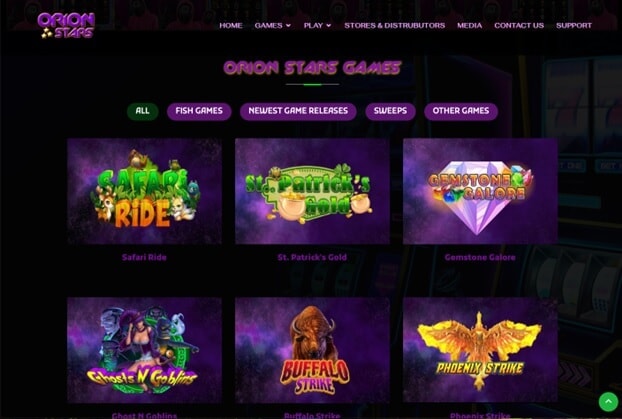 Orion Stars is a legal US sweepstake casino that offers six popular online fish table games. Compared to other online sweepstake casinos, Orion Stars does not rank very high in terms of games, bonus offers, and especially visual design and interface outlets.
However, they have plenty of popular fish game options, which require the same hacks listed above. Orion Stars fish game cheats can be applied just as easily as on any other online table game. To play, head over to www.orionstarsonline.com to get started.
Fire Kirin Fish Game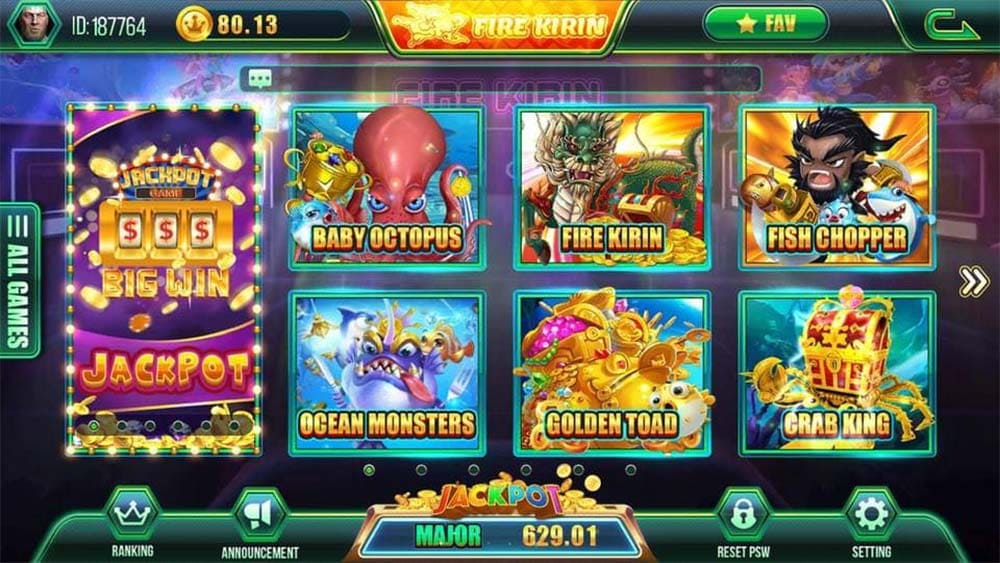 Fire Kirin is both a multi-player online fish game and a play from home sweepstake casino with a great bonus offer. The Fire Kirin is filled with different fish and the mighty Fire Kirin dragon. Killing the dragon is where the big bucks are but requires special bullets and bombs. Players can still make solid winnings by sticking to the Fire Kirin fish game cheats and start by killing small fish and gradually go for the larger schools.
The game offers clean graphics and is one of the most popular online fish games to play.
Golden Dragon Fish Game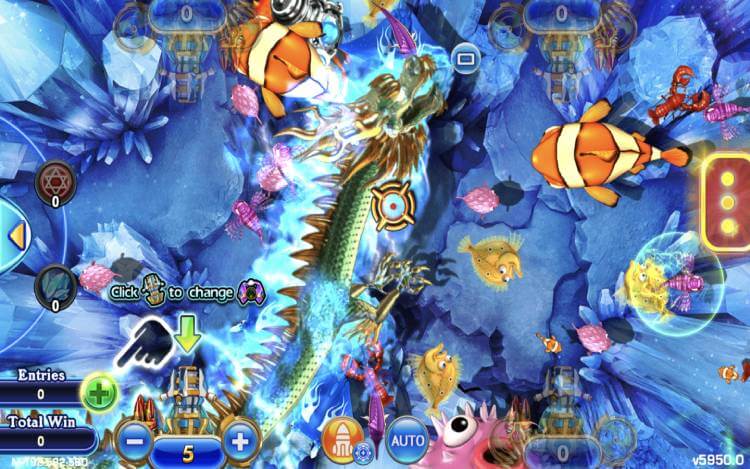 Golden Dragon is another top-rated online fish game. It offers excellent multi-player contests where players can post their scores and winnings on Facebook. It is a highly popular fish game amongst many players as it is very socially interactive. The game features many fish species, a Chinese-inspired dragon, and a blazing phoenix, which offer huge rewards. Using Golden Dragon fish game cheats might help you land these big winnings.
Golden Dragon's graphics and gameplay are one of the best you will find, and they are available to play on many online social casino sites.
Ultra Monster Fish Game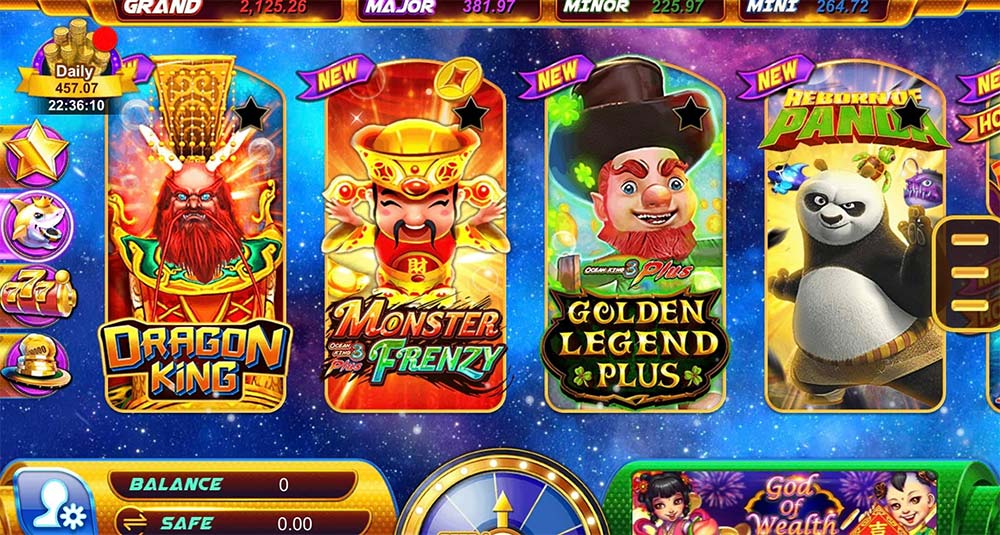 If you want to play the Ultra Monster fish game, you must sign up to the Ultra Monster sweepstake site. There you will be able to play the Ultra Monster fish game, along with a few others. The game offers big and bold graphics, making it very easy to spot different fish and apply your Ultra Monster Fish Game cheats.
Ultra Monster offers a fish game app available for both Android and iOS.
VPower Fish Game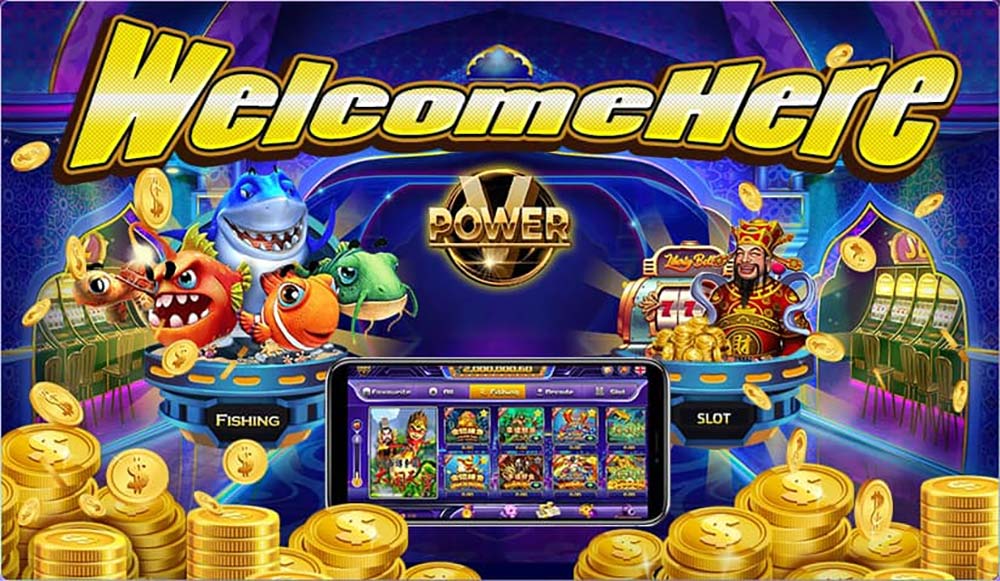 VPower is a Chinese online sweepstake site that offers 12 fish game titles. Its legitimacy is unclear, and they seem to offer a platform for players to enjoy fish games from other sweepstake sites. As of May 2020, they only had about 1200 users and a review rating of 2 out of 5 on Facebook. It might be better to stay clear of this site.
Fish Hunter Arcade
Fish Hunter Arcade is a lesser-known online fish table game that offers single and multi-player online gambling app available on Android and iOS.
Ocean King
Ocean King is a highly respected and quality online fish game. Players can enjoy an epic arcade fish-hunting game that can fit up to 8 to 10 people. It offers incredible graphics and an exciting storyline of the war between the eastern and western seas roamed by mythical creatures such as the dragon turtle, King Kong, mermaid, fire and dragon, and more. Players can achieve excellent wins if they stick to the Ocean King fish game cheats.
There are many variations to the ocean king franchise of fish table gables, with new bosses and themes added recently, including Zombie Awaken. The superb core gameplay remains with unusual and varied themes being added along with new challenging bosses.
Tiger Strike
Tiger Strike has a beautiful interface and smooth gameplay. This game mixes undersea creatures with fantasy beasts like the famous winged tiger. Players can compete against friends, and the Tiger Strike fish game cheats can help you achieve ultimate bragging rights.
Dream Fish Game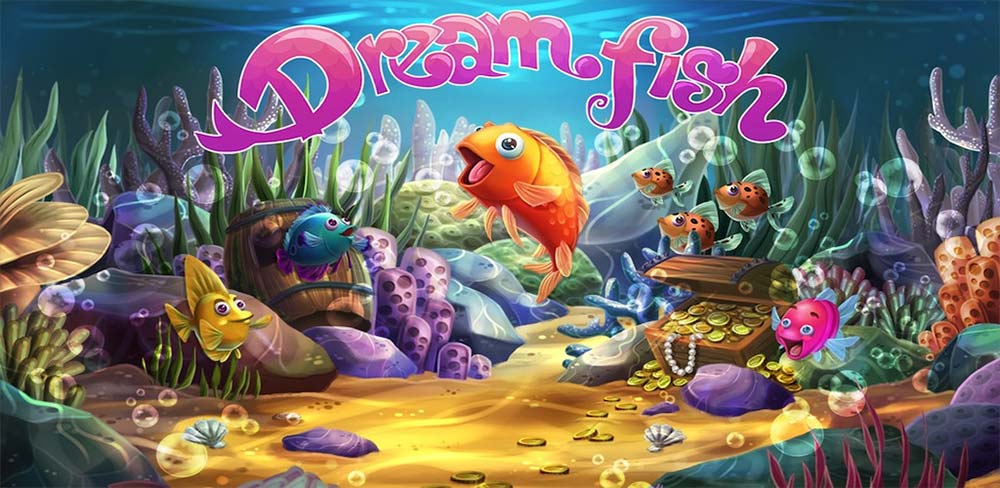 If you want to play an online fish game that's different from your classic online fish table games, you might want to consider Dream Fish. Here, players can breed all sorts of fish and sell them to the highest bidder.
Fire Dragon
Fire Dragon is another fish game from Highway Entertainment, the makers of fabled Ocean King machines, as such you can employ the same tactics and strategies on this particular fish game in terms of shooting tactics.
Fish Adventure
This is another fish-breeding game that can be played via an app on Android and iOS. This game is for you if you want to take a break from shooting fish and focus on nurturing and selling them.
How to play Fish Tables for beginners
Online fish table games are taking the iGaming market by storm, but you may be wondering how to play fish tables or how to win a fish table? Even though you may be a regular visitor to sweeps cash casinos, you may not have all of the information on how this type of game works. While playing a fish game, bettors purchase bullets with real money to shoot fish. There are different points available depending on which fish you shoot and if you hit some big scores, you can exchange these for cash and withdraw it at anytime.
The fact that the premise is simple means even if you are brand new to online gaming, you can quickly learn how it works and start playing for prizes. You can get several prizes by playing these online games. Fish table games, as you can tell by the title, are based on sea creatures and provide a fun and simple way to try and earn some excellent rewards and prizes.
When playing these games on social casinos, you are not actually betting with real money. Consequently, there is no push or resistance from people to ban or place restrictions on them. Instead, bettors pay for the bullets than are then used to try and shoot down the fish and earn some points. You can play fish games by yourself or make it a more interactive experience by playing with a group of friends.
Ultimately it is an exciting activity than can pass away some time while you spend a little money having an enjoyable time with friends trying to earn some impressive prizes. If you enjoy playing online casino games then fish games are definitely worth a try. You can play interactive slots such as River Monster on numerous devices if you would rather gamble on the go. If you are wondering how to cheat fish table with phone or Golden Dragon fish game cheats have a look at our tips and strategies above.
Where to Play Fish Table Sweepstakes Games Online?
Many online sweepstake casino sites are shady and can not be trusted. Sites like Orion Stars, SkillMine, and RiverMonsters are, in our eyes, not good enough. They might offer many fish games, but none of them seems to impress anyone who plays it. We advise players to stick to legit, highly rated online sweepstake sites, which also offer great no deposit sweeps coins bonuses to help kickstart your fish game playing fun. These include:
Essential Skills To Apply These Fish Game Cheats
Good online fish table game results do not simply come from reading relevant tips and tricks. To execute these hacks, players will need to do their part.
Concentration – Concentration is key. Any article that talks about fish game tactics will tell you the same story. If you keep your concentration on high alert, you will be able to execute the strategies better and make profitable decisions.
Targeting – Don't just shoot. Aim and take a shot on a specific fish. This minimizes wasted bullets which is one of, if not the most critical aspect of the game.
Research – Before playing any online fish game, do some research. Ensure you know which fish yields what results, how the specific game's bullets and firing machine work, and what fish or creature is the boss fish.
Recap of Fish Games Cheats & Tricks
Now that you have all the fish game cheats and tricks on lock, choosing a legit online sweepstake casino that is safe to play on is essential. Many sites offer fish games but are low quality and sometimes not even a legit sweepstake site. As we said above, avoid these sweepstake sites and stick to the ones we recommend.
A few real money online casino apps also offer these fish games, but players should be wary. These real money casinos, such as Las Atlantis, Red Dog Casino, and El Royale, are all offshore online sites that are not fully licensed by entities within the US. Most have been called out for being "frauds" or "scammers." We would advise players also to stay away from these sites. When using our 10 + 1 fish game hacks and cheats, use legit sites that will pay out big winnings in full:
Understand Fish Games Mechanics
Select Based on Preference
Research and Learn Fish Values
Understand Fish Size/Speed Relationship
Weigh The Speed Before Shooting
Kill Fish Leaving The Table
Shoot Low Value Fish
Always Prioritize Fish Batches
Kill Big Fish When On Large Bankroll
Avoid Shooting At Distractions
Make Good Use Of Large Bullets
The above fish game tricks combined with ballpoint, algorithms, mindful gaming, and concentrated shooting on targets can help you win big. Select one of the best fish table games listed above, join our recommended sites, and you cannot miss!
Play Fish Games at Online Sweepstakes Casinos to Win Big!
And that is it from our side. Our team has done all the research to bring you the best tips and tricks to win big on online fish games, along with different fish tables to enjoy and even legit online sweepstake sites to play from.
All you need to do now is sign up to one of our recommended sweepstake sites and play their fish games with the hacks and cheats in mind. These sites offer players the chance to redeem coins for real cash prizes, and they will even be rewarded a nice two-way welcome bonus in the form of a no deposit and deposit bonus once their registration is completed.
Play Slots For Fun, With 1200 Free ($12) Fortune Coins!
Real cash redemptions
Huge array of free online slots
Relax Gaming slots
Play Slots For Fun, With 1200 Free ($12) Fortune Coins!
Fish Game Cheats FAQ's
How to cheat Fish Table on your phone?
To cheat at Fish Table on your mobile, you must be focused, target each fish, and know how to shoot well. The easiest techniques to win.
How to cheat Fish Table online in 2023?
To cheat Fish Table online in 2023, you can use this strategy that has worked for many people:



Concentration


Target every fish


Strong fish shooting


How to cheat VPower Fish game?
If you want to cheat on the VPower Fish game, you will need to find the right strategy for this one. Maybe this strategy would help you:



Pay attention to the points of each type of fish


Observe the speed of the fish


Shoot at the head of the fish


Aim for the bonus targets


Don't shoot hidden fish


Shoot the fish when they appear


Shoot big fish if you have enough bullets


How to win on Golden Dragon Fish game?
If the fish are strong, it's not very expensive to shoot them randomly. Better to wait for the right moment, and when the fish enters the swarm, shoot them. This will significantly increase your chances of winning. The main thing in this strategy is patience.
How to win on Fish Table?
If you use a good strategy and your dexterity is ok, you will definitely be able to win at the fish table game.
How to hack the Fish Table?
Many people tend to focus too much on the bigger fish. We recommend that you shoot each fish individually to win. You can use the mustache tactic as a winning strategy.