Gamble USA strives to improve your online gambling experience. We aim to help you play safely, make informed decisions when gambling, and increase your betting knowledge through our guides.
We adhere to strict editorial integrity; our content may contain links to products from our licensed & legal US partners.
Players tired of playing casino games at the popular sweepstakes casino LuckyLand Slots are not out of options. Luckily, there are now several sites like LuckyLand Slots available.
LuckyLand Slots is part of the new breed of US sweepstakes casinos, where players can win real cash prizes on free casino games. Established in 2019 by Virtual Gaming Worlds, the company behind Chumba Casino, Funzpoints, and Global Poker, LuckyLand Slots has quickly become a smash-hit due to its quality selection of exclusive slots and 7,777 Gold Coins no deposit welcome bonus. It offers Las Vegas style casino games where players can play for free.
Residents of all US and Canadian states other than Quebec and Washington can access LuckyLand Slots, thereby playing online casino games for free. Sweepstakes sites are not the same as traditional online casinos, so they can offer legal online casino games in states that haven't legalized online gambling yet. Instead of wagering with real money, players buy sweeps coins and bet with those instead. Similarly, casino gaming wins are paid with sweeps coins that may be redeemed as real cash prizes.
Although LuckyLand Slots has an exceptional range of sweepstakes slots, some players may look for other casino-style games. Luckily, there are several alternative social casinos you can try out. For example, BetRiver.Net and Pulsz Casino are two LuckyLand Slots sister sites with fantastic user reviews and a slightly more varied game selection. Elsewhere, a larger variety of slots is offered by the likes of Chumba Casino and High 5 Casino.
Playing online casino games at sweepstakes sites is tremendous fun and can be 100% free. Keep reading for a LuckyLand Slots brief and a look at sweepstakes casino alternatives to consider afterward.
Social Casinos Similar to LuckyLand Slots
The US sweeps cash casino scene is exceptionally healthy these days, so there are various alternatives to LuckyLand Slots where you can play free games and win cash prizes. The vast majority offer online slots, although you will also find online poker, video poker, bingo games, online scratchcards, and more. These are Vegas casino style sites that offer a deposit bonus when you sign up to get you started.
Don't get us wrong, LuckyLand Slots is a top-tier social casino, but there are certainly a few things it could improve on. For example, there is no dedicated iOS casino app for iPhone and iPad users. You can still play on the mobile browser site, though, so it's not all bad. Another thing LuckyLand Slots could improve on is the selection of online casino games, as it only offers online slots at the moment. Never fear though, as the lack of other online casino games can be covered by playing on better alternatives like BetRivers.Net or Pulsz Casino.
Luckily, there are plenty of LuckyLand Slots sister casinos where you can play online casino games with sweeps coins for a cash prize. Some are better than others, but you can find a selection of our favorite sweepstakes sites below:
Bear in mind, that not all these sweepstakes casino sites offer the chance to win real money prizes, most notably High 5 Casino. In this case, the tradeoff is an immaculate selection of slot machines from a leading online casino provider. Elsewhere, B Spot Casino does offer real cash prizes, but these are tied to real-life horse racing bets so it's difficult to know how much you'll win.
Regardless, most alternatives to LuckyLand Slots allow you to play online casino games and win cash prizes without spending any actual cash. They can be a lot more fun than real money online casinos in this regard. We listed several of our favorites above, but keep reading for a round-up of the definitive top three.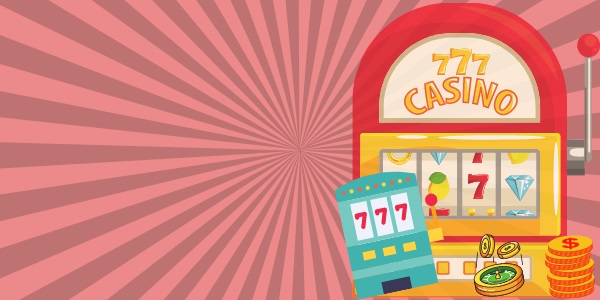 LuckyLand Slots: An Overview
Before we explore alternative social casinos, let's take an overview of LuckyLand Slots. Doing so will provide useful insight into how you can play free casino games for cash prizes. Furthermore, we will list the best online casino games at LuckyLand Slots and a few things missing you may have better luck finding elsewhere.
How does LuckyLand Slots work?
First things first, how does LuckyLand Slots work? The sweepstakes casino works the same way as most other social casinos, with virtual currency being used to play casino-like games and free slots.
There are two currencies at LuckyLand Slots: Gold Coins and Sweeps Coins. The primary virtual currency is Gold Coins, which can be used to play slots games and are often acquired for free. For example, first-time customers receive a 7,777 Gold Coin package on sign-up. Players may also purchase extra Gold Coins if they ever run out.
On the other hand, Sweeps Coins can only be obtained by winning sweepstakes games or through purchasing a high-value Gold Coin package. Sweeps Coins are exciting because they hold intrinsic real-world value. At LuckyLand Slots, all players with at least 50 Sweeps Coins to their name can redeem prizes as real money. One Sweep Coin is equivalent to one dollar!
Popular Games at LuckyLand Slots
You can only play online slots at LuckyLand Slots, although they are all exclusive to the site and crafted with incredible quality. With 40+ slot games to choose from, the selection is relatively limited. Apparently, LuckyLand Slots strive for quality over quantity, and each LuckyLand slot machine on the site is indicative of this. Other platforms like LuckyLand Slots have larger and more varied game catalogs. For example, Pulsz Casino and BetRivers.Net.
Regardless, there is undeniably a lot to love about the online slots at LuckyLand Slots. The sweeps cash casino excels with an innovative blend of progressive jackpots, exciting game mechanics, interesting themes, and tantalizing bonus features. Snow Queen is a great example, with a lucrative cascading wins feature. Elsewhere, Neon Valley is a progressive jackpot slot with a colossal 300,000+ Sweeps Coins jackpot up for grabs.
Here are a few more LuckyLand Slots options to check out:
Galactic Blast
Buffalo Rush
Mardi Gras Money
Dragon's Den
The Top 5 Sweepstakes Alternatives to LuckyLand Slots
As mentioned, there are plenty of sweeps casinos like LuckyLand Slots where you can play for sweeps coin packages, but they vary in quality. If you want a break from LuckyLand Slots, make sure you choose the very best alternatives. For example, players often complain about the lack of a LuckyLand slots iOS app, which is inexcusable in the modern sweeps app age. The collection of slots also routinely disappoints players due to the lack of options, and the same goes for the absence of any other casino games. There are plenty of LuckyLand Slots sister sites that rectify these issues, going above and beyond the sweeps casino status quo.
Here are the top five free casino sites we recommend instead of LuckyLand:
Fortune Coins Casino
Fortune Coins is another fantastic alternative to LuckyLand Slots, offering an excellent range of free online gaming options alongside real money prize possibilities. Fortune Coins' real strength is its varied selection of online games, including niche choices like video poker, keno, skill games, and fish. You can also choose from a variety of slot game options on the platform. This casino also has its own 'fortune coin' currency.

Fortune Coins is one of the only social casinos to offer a genuine multiplayer fish game that up to three other people can enjoy. As a result, this sweeps cash platform holds a sociable edge over many of its competitors, something further accentuated by the bountiful social media free sweeps coins promotions. Compared to its sister site LuckyLand Slots, which only offers single player slots, Fortune Coins is substantially more fun on a social level.
Register to play at fortunecoins.com
Pulsz Casino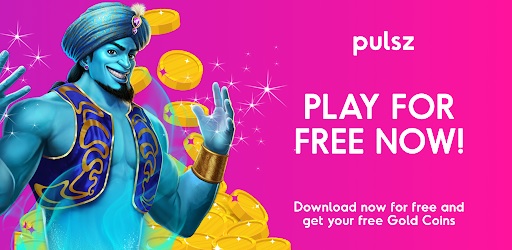 Pulsz Casino has an abundance of jackpot slots, which is even more exciting considering you can win real money prizes on this social casino site. There are 250 additional free games to choose from, spanning casino classics such as roulette, baccarat, blackjack, and texas hold'em poker. This puts Pulsz Casino a cut above LuckyLand Slots.
Pulsz Casino's main selling point is an extremely generous welcome bonus, giving 5,000 free Gold Coins to new customers after registration. It is the perfect start to playing on the site, giving enough virtual currency to explore the myriad options. One of our favorite things about Pulsz Casino is the extremely high RTP selection of slots like Hot Hot Fruit and Egyptian Dreams Deluxe at 96.74% and 96.7%, respectively. It's also worth noting that Pulsz Casino offers titles commonly found at online casinos but rarely at other social casino platforms. As such, players tend to prefer it to LuckyLand Slots as the games are higher quality and more familiar.
Register to play at pulsz.com
BetRivers.Net

BetRivers Online Casino is already an established brand in the online casino and sports betting world, so BetRivers.Net has considerable clout from the offset. As you would expect from a platform with such a prestigious owner, BetRivers.Net has a scintillating selection of casino games, mixing traditional BetRivers online slots with rarer options like bingo and video poker. As a result, BetRives.Net is already much better than LuckyLand slots regarding its game collection.
There are over 440 slot games for diehard slots fans, so it will take a long time to get bored of the BetRivers.Net catalog. In comparison to LuckyLand Slots, where you could play through the 40+ slots in a matter of hours, this is really important. The sweepstakes casino is also incredibly generous, giving its loyal players $20 worth of daily free sweeps coins called Virtual Credits every four hours. And as if that isn't enough, you can receive a mammoth 250 free sweeps coins after registration.
Register to play at betrivers.net
Funzpoints Casino
With an exceptional selection of slot games with very high RTP scores, Funzpoints Casino is a fantastic social casino alternative to LuckyLand Slots. Operating with a Standard Mode and Premium Mode, Funzpoints Casino offers impressive versatility, allowing players to play games for free or real money. While LuckyLand Slots only has one game mode, this sister site provides a more well-rounded social casino experience with the choice between Standard Mode and Premium Mode.
This sweeps cash platform has plenty of compelling game options, but the real allure is in the amazing welcome offers and ongoing bonus promotions. New players in Standard Mode get 1,000 Standard Funzpoints for signing up, while 250 Premium Funzpoints are awarded for completing your Premium Mode profile. Players can also spin the Funzpoints Wheel every three hours to receive up to 10,000 more free sweeps coins. Despite LuckyLand Slots' generous welcome promotion, the platform doesn't offer nearly as many ongoing promotions as Funzpoints. It's no surprise players are seeking out alternatives.
Common Sweeps Casino Games
In terms of their basic mechanics, sweeps casino games are pretty much the same as the options at classic real money casinos. The main difference is social casinos offer free games where real money bets are strictly prohibited. Instead, customers at LuckyLand Slots and Pulsz Casino use Gold Coins to play casino games, with Sweeps Coins prizes. At Funzpoints Casino, you can use Standard or Premium Funzpoints. Whichever social casino you choose, the mechanic will be the same.
Other than this, social casinos offer the same types of games you can find at regular online casinos and real money Android casino apps. The variety is often significantly reduced, but there are still plenty of options to choose from. And the best thing is these free games don't require any financial outlay. Here are some common sweeps casino games apparent on sites like LuckyLand Slots:
In some cases sweepstakes casinos can offer games you cannot find at regular online casinos, most notably the strategy games on offer at sites like Skillz Games. Bear in mind a larger variety of slots are offered by LuckyLand Slots sister sites. This social casino also doesn't offer any of the above games other than slots, so players often end up looking elsewhere. Similar games to LuckyLand Slots are available on platforms like Pulsz Casino and BetRivers.Net, alongside a host of much more exciting casino options.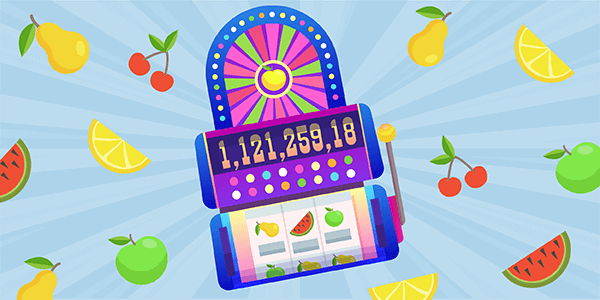 Can I Get Free Sweeps Coins?
Aside from the fact that residents of most US states other than Washington can play legal online casino games at sweepstakes sites, another huge reason for their success is the ability to play for free. As you have seen, platforms like LuckyLand Slots, Pulsz Casino, and BetRivers.Net offer colossal registration bonuses with substantial free sweeps coins attached. This makes it easy to get free sweeps coins right from the offset.
While LuckyLand Slots offers numerous free Gold Coin and sweeps coins promotions for current players, alternatives like BetRivers.Net are more generous. In many cases, all you need to do to activate these is log in to your account every day. There are also incentives for sharing your fun on social media, referring new friends to the platform, and winning various slots or poker tournaments.
Although you could feasibly play for free forever at sites like LuckyLand Slots, there may be times where you opt to buy extra Gold Coins or sweeps coins. This may result in more free sweeps coins depending on the Gold Coin package. For example, here is a breakdown for LuckyLand Slots:
| Cost | Gold Coins | Sweep Coins |
| --- | --- | --- |
| $0.99 | 2,000 | - |
| $1.99 | 4,000 | 1.99 |
| $4.99 | 17,000 | 4.99 |
| $4.99 | 50,000 (Only on first purchase) | 4.99 |
| $9.99 | 37,000 | 9.99 |
| $19.99 | 80,000 | 19.99 |
| $49.99 | 230,000 | 49.99 |
| $99.99 | 576,000 | 99.99 |
Alternatives to LuckyLand offer better incentives when purchasing gold coins for cash, which is why it is alright to try your luck elsewhere. Here's an example from High 5 Casino bonus code, where you can see a lot more generosity:
$1.80: 336,000 Credits / 90 VIP Points / 5 Lobby Spins
$4.50: 960,000 Credits / 225 VIP Points / 8 Lobby Spins
$9: 2.4 Million Credits / 450 VIP Points / 18 Lobby Spins
$18: 6 Million Credits / 900 VIP Points / 45 Lobby Spins
$45: 22.8 Million Credits / 2,250 VIP Points / 100 Lobby Spins
$90: 86.4 Million Credits / 4,500 VIP Points / 150 Lobby Spins
$225: 336 Million Credits / 11,250 VIP Points / 300 Lobby Spins
$450: 960 Million Credits / 22,500 VIP Points / 480 Lobby Spins
$900: 2.88 Billion Credits / 45,000 VIP Points / 600 Lobby Spins
$1,800: 6 Billion Credits / 90,000 VIP Points / 700 Lobby Spins
How to Win Real Cash Prizes
A big selling point to social casinos is the ability to play for free and win real money simultaneously. It may sound too good to be true to many people, but it isn't! At sweeps cash casinos like LuckyLand Slots or Pulsz Casino, players can play for free with so-called Gold Coins, but if they are lucky enough to win premium sweeps coins, these can be exchanged for real money. It's a clever way to get around US gambling laws, enabling players across America to win cash prizes on casino games.
Here is a general look at how to win real cash prizes at sites like LuckyLand Slots for more clarity:
Sign up at a LuckyLand Slots sister site like Puslz Casino, where real money prize redemptions are available.
Claim the welcome offer and start playing.
Make sure to play sweepstake games that offer sweeps cash prizes.
Try your luck, incorporating classic gambling strategies to boost your chances.
If you win sweeps coins, these can be redeemed as real money. In most cases, there will be a minimum limit. At LuckyLand Slots, it's $50.
Tips to Win at Sweepstakes Casinos
Like standard online casinos, winning at sweepstakes sites isn't exactly straightforward. There are plenty of strategies to enhance your chances of success, though. Here are a few to remember:
Play high RTP slots where possible.
Always make full use of all ongoing free sweeps coins promotions.
Take bigger risks than you would at a real online casino.
Research the volatility and bonus features of slots before playing.
Follow the above advice and you will be reeling in those sweepstakes coin prizes in no time.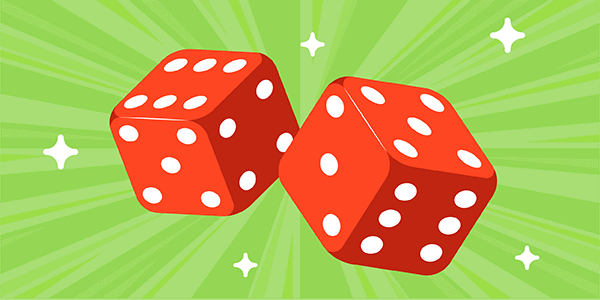 Real Money Prize Redemptions
Making real money prize redemptions at sites like LuckyLand Slots is straightforward in most cases. Generally, you need to head to the "My Account" section of the website or app. If you are able to, there will be an option to redeem your virtual currency winnings as cash. Bear in mind there is often a minimum redeemable value.
Social casinos like LuckyLand Slots will generally support several coin purchase and redemptions payment methods. These may include:
Another area where LuckyLand Slots could improve is the payment options, as they are severely limited in comparison to competitors like BetRivers.Net. Yet another reason why you'll be better off playing at sister sites like BetRivers.Net or Pulsz Casino, which both have many more payment options.
Summary
The LuckyLand slots sister sites are excellent alternatives to the original site as they allow you to have fun gambling on your favorite games for free. Most of the casinos are well suited for smartphones and tablets, so you can enjoy playing slots on the way to work or from home. Every bettor can choose a casino which suits their tastes, because they all have something different. All reviews of these sweeps casinos will say not only are they enjoyable, but you can make some good money from them, too.
LuckyLand Slots Alternatives FAQs
What are the best alternatives to LuckyLand Slots?
Some of the best alternatives to LuckyLand Slots include Pulsz Casino and BetRivers.Net. These casinos allow you to play sweeps coins games instead of a real money slot where they may be added pressure for a newcomer to gambling.
What areas could LuckyLand Slots improve on?
Although players can have fun at LuckyLand Slots, it could do much better overall. The selection of games is disappointing, with only slots available and a small number at that. For example, we would like to see a live casino option. For a better selection of games check out Chumba Casino or BetRivers.Net, which excel in this regard. LuckyLand Slots also lacks a mobile app, which is unforgivable compared to sister sites like Pulsz Casino with dedicated Android and iOS apps.
How can I find the most generous social casino welcome offer?
LuckyLand Slots offers a healthy 7,777 Gold Coins on signup, but don't be fooled into thinking this is the most generous registration bonus. Look through our site for the best options and comprehensive reviews. Right off the bat, the Chumba Casino 2,000,000 Gold Coins welcome offer is a lot better.
I'm not happy with the slot selection on LuckyLand Slots. What are the best sister sites with more slots?
If you're not happy with the slots selection on LuckyLand Slots, you're not alone. Many players complain about the limited selection, despite the quality of games. LuckyLand Slots sister sites like BetRivers.Net have plenty more games on offer, so check them out. Pulsz Casino is the best social casino for players looking to play online slots they would normally use at regular online casinos.
Why doesn't LuckyLand Slots host other types of casino games?
There is no clear reason why LuckyLand Slots doesn't host other types of casino game, other than the fact it isn't a premium sweeps casino like sister sites BetRivers.Net and Pulsz Casino. Head to these sites to avoid the lack of casino games on LuckyLand Slots.
Does LuckyLand Slots have a mobile app?
No. And this is a huge reason why players prefer LuckyLand Slots sister sites like BetRivers.Net.