Tech Red Raiders vs. Longhorns Betting Preview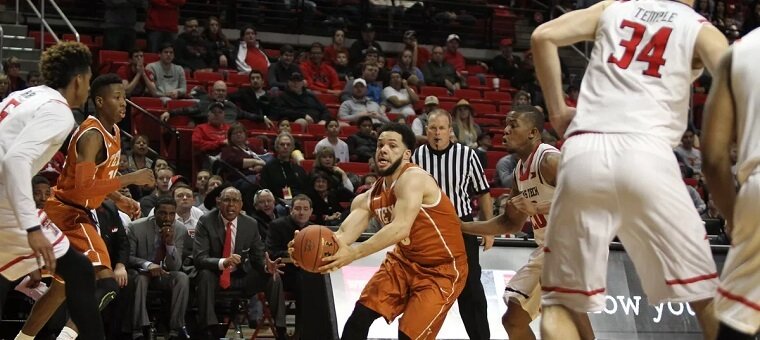 On Thursday, the Big 12 Tournament will be continuing its action with some of the best teams in the conference. One game will feature two Texas teams, as the Texas Tech Red Raiders go up against the Texas Longhorns.
This game will be the 4-5 matchup in this tournament. These two teams crept on the fringe of the Top 25 rankings all season, but they both finished the regular season unranked.
Texas is the four seed at 19-12, while Texas Tech is the five seed 18-13. The two teams are fairly evenly matched across the board with their similar records.
It is going to be a great one in Kansas City, and day two should be just as exciting as day one with the pressure turned up a notch.
It's win or go home, so let's break down this matchup and give you a winner.
The Red Raiders are better than their current seeding
It was just last year that Texas Tech found themselves competing for a National Championship against Virginia.
This program brings a level of experience and poise that most teams only dream of ever having. The Red Raiders are legit, despite their four-game losing streak to end the season.
Three of those last four games were lost by single digits, and if they had just gone .500 and split the games, they would have been tied for the three seed in this tournament.
Now, losses are losses, and they will have to pay the price of losing. Matching up against the Longhorns, Texas Tech will really have to ramp up the defense on their guards.
I really love the play of Jahmi'us Ramsey, and I think he is due for a big game in this one. As the Red Raiders leading scorer, having a high-scoring game is crucial to their success on offense.
Ramsey will have to look to push the pace and get Texas out of their comfort zone in a run-and-gun style of game.
The most perplexing team in the Big 12
With all of the teams present in this conference, Texas has to be the most confusing to figure out. There are so many question marks for this team on the offensive end.
Defensively, the team is actually pretty sound. They hold their opponents to around 63 points per game, and they do that by pressuring the ball handler and slowing down the pace.
On the other side of the ball, they struggle to score. They only average around 64 points per game, which is one of the lowest in the Big 12 Conference.
Matt Coleman III and Jericho Sims lead the team in scoring, but they are going to need more help from the rest of their squad if they want to stand any chance.
Sims should have himself a monster game in this one. He is dominant on the low block and is a ferocious rebounder. Cleaning up the glass should be easy for him against Texas Tech.
If the rest of the team can't step up, though, they may find themselves losing this ball game.
Betting Preview
Coming into this game on Thursday, the Red Raiders are favored by 5.5 points.
I think the Red Raiders have a strong chance of running away with this game early. They are a much more offensively sound team, and they can just score easier than Texas.
The Longhorns will have to limit transition points in this game if they want to win and slow the overall pace down to their level.
But, I am going with Texas Tech in this one, and I think they will secure the victory and move on in the Big 12 Tournament.
Make sure you lock in your bets before Thursday's tip-off!
Follow us on Twitter @Gamble_usa for more big game previews and news. Make sure to check back for more free basketball picks and previews too!
Relevant news