Tennessee Sports Betting Ready for Fall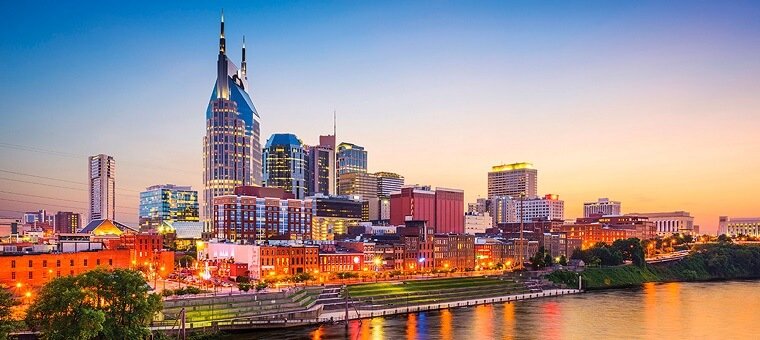 Tennessee sports betting is set to go live this Fall
The path to live and regulated Tennessee sports betting is getting clearer. An official launch date looks to now be set in stone as sports betting looks to go live in Tennessee for when the NFL action gets underway. Following a meeting of the Tennessee Lottery's Sports Wagering Advisory Council earlier this week, lottery President and CEO Rebecca Hargrove revealed sports betting would be up and running no later than November 1. After regulations were approved in April, the original plan was for sports betting to be up and running as soon as sports returned.
During the meeting with the Tennessee Education Lottery Corp. board of directors, Hargrove stressed the importance of sports betting getting started no later than the first day of November, but that it could even launch before that date. This could happen if the four operators who have applied can begin their online offerings all on the same day.


21+. T&C Apply
21+. T&C Apply
The Tennessee approach to sports betting is unique compared to other states where the industry is already up and running. The Volunteer State will launch the first all-mobile market in the U.S. Physical casinos and racetracks are not permitted to operate in the state. The sports betting law was introduced in July 2019.
Tennessee Lottery Receives Criticism
There has been criticism of the Tennessee Lottery from some quarters of the gaming industry due to some of its adopted regulations. One of these is the high hold cap and high licensing fees ($750,000).
The board has said it has now passed a resolution saying it would issue $25,000 fines (the highest allowed by the law) for any 10% cap regulation violations. Additionally, there could be heavier punishments such as suspending or not renewing licenses if the violations are more serious.
There are currently four that have applied as operators in the state, though no names have been revealed. DraftKings has stated that they are looking to enter the Tennessee and Virginia markets for sports betting as well as Michigan for sports betting and iGaming. All of those states have passed legislation and hope to go live with their sports betting and iGaming industries before the end of this year.
There have been murmurings in the industry that other operators looking to launch in Tennessee include 888sports, BetMGM, FOX Bet, and Unibet. One of the other major operators, FanDuel, is also likely to enter the Tennessee market but are remaining tight-lipped on their plans. The Tennessee lottery website states that it has approved licenses for four vendors.
When sports betting gets underway in Tennessee, there will be no in-play betting for college sports allowed.
Follow us on Twitter @Gamble_usa to stay up to date on the latest legal casino and sports betting news across the US.
Relevant news