The History and Future of Sports Betting in Maryland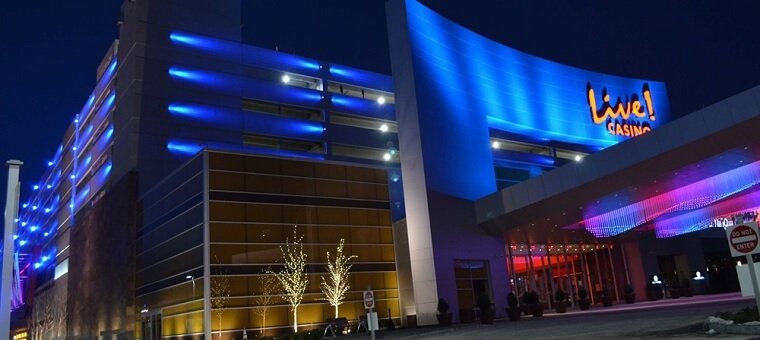 You do not have to look back too far in history to find a time when Las Vegas had a monopoly on sports betting in the United States.
Things have changed a great deal since then. The history and future of sports betting in Maryland is interesting because if you go back to any time prior to May 2018, you will not find any resemblance of legal sports betting in the United States, especially online sports betting. However, New Jersey's Supreme Court victory in May 2018 now means that every state has its own control over the future of sports betting in the country.
It did not take long for the states of Delaware, New Jersey, Mississippi, West Virginia, Indiana, and Pennsylvania to legalize some form of sports betting. So, anyone living in the states that have passed legislation allowing sports betting can now enjoy having a wager on their favorite sports, whether it be football, basketball, baseball, ice hockey, soccer, horse racing, or tennis.

21+. T&C Apply
21+. T&C Apply
Maryland seemed to be moving slowly in terms of legalizing sports betting but they first took the option seriously towards the end of 2019. Senate Bill 58 was prefilled by State Senator Chris West and this bill stated the following:
'Providing that the General Assembly may authorize, by law, the State Lottery and Gaming Control Commission to issue certain sports wagering licenses; providing that a license may be issued only to the holder of a video lottery operation license or a license for thoroughbred racing or harness racing; declaring the intent of the General Assembly that state revenues generated by the proposed sports wagering be used for dedicated purposes including public education; submitting the Act to a referendum of the qualified voters of the State; etc.'
Maryland sports betting
The good news for sports betting fans in Maryland is that the bill has been approved unanimously by the state legislature and will go to voting. It will be in the election ballot in November 2020, giving voters the final say on whether the people of Maryland will be able to enjoy betting on sport in the future. The voting is an extremely simple process and the majority wins. So, anything from 50.1% of the vote upwards is good enough for the bill passed and sports betting to become legal in Maryland.
In terms of the type of sports betting to become available, this will be decided following the vote if it is successful. At this stage, it is unclear whether people in Maryland will be able to bet on sports at a land-based venue, online or both and if live sports betting will be available. In addition, there is the importance of taxation to consider and that includes the percentage of the tax raised from sports betting. However, one thing we do know at the time of writing is that the tax raised from sports batting in Maryland will go to help fund public education, as stated in the bill highlighted above.
Maryland casinos
There are currently six commercial casinos in the state of Maryland and these are Rocky Gap Resort Casino, Horseshoe Baltimore Casino, Maryland Live! Casino, MGM National Harbor Casino, Ocean Downs Casino, and Hollywood Casino Perryville. We already know Maryland Live! casino has signed a deal with FanDuel Sportsbook for its sports betting services via its parent company, Cordish Companies. You only have to look at the success enjoyed by mobile sports betting in New Jersey and Pennsylvania to see what a great opportunity this is for Maryland. To miss out on the opportunity of online sports betting would come as a big blow for those hoping to have sports betting at their fingertips towards the end of 2020.
One of the most recent developments ahead of the all-important vote, is the move by sports betting company DraftKings. They have made available a fund of $250,000 to persuade the people of Maryland to vote in favour of sports betting in the state. There has been no holding back and DraftKings have launched a television advertising campaign featuring public school teachers. The teachers talk about the negative impact COVID-19 has had on the education system in Maryland and how legal sports betting can help finances. In addition, DraftKings have also been keen to point out how the legalization of sports betting will see the end of illegal sites that offer the customer nothing in the way of protection.
It is certainly a strong argument and it will be interesting to see how the people vote come November.
Follow us on Twitter @Gamble_usa to stay up to date on the latest legal casino and sports betting news across the US.
Relevant news