The next states to legalize sports betting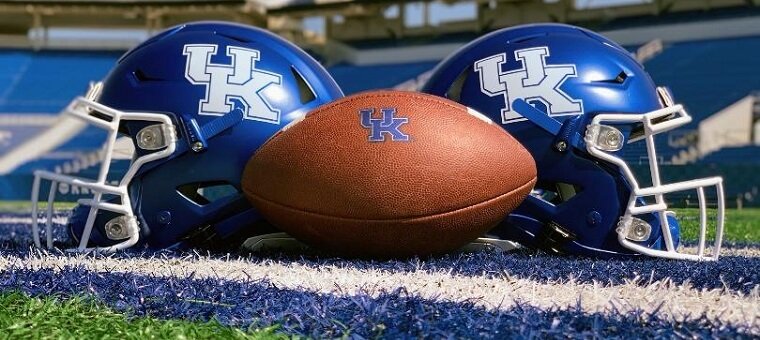 Who's next? We look at the five states that could legalize sports betting in the US in 2020
2019 was a significant year for sports betting in the USA, as nine states made it legal, which brings the current total states with legal sports betting to an impressive 20. As neighboring states post increasing sports betting revenue, the pressure is very much building on lawmakers to provide a regulated environment to bet on sports, thus providing more money for that could be used for much needed educational programs. States with legalized gambling are seeing the benefit the extra tax money has had on the state and others are keen to follow suit.
By the end of this year, more than half of the US states could have sports wagering laws in action. Just recently, the American Gaming Association president and CEO Bill Miller said there could be as many as 30 US jurisdictions with legal sports betting at this time next year. So there is much speculation about which states will be joining the 20, for the time being, we look at these 5 states for 2020.
Missouri
Also known as the 'Show-Me State'. It could soon be a case of 'show me the money' as legislators got a head-start on the session by holding a special committee on the topic in October.
In the opening month of the session, lawmakers have introduced six sports betting bills. The lack of consensus could be the reason for the pause, but the enthusiasm bodes well. There certainly appears to be a lot of interest in legalizing sports betting in this state.
Ohio
Ohio has spent a long time working on a bill, H 194 received eight committee hearings, while S 111 got one. This set the foundation for further discussion as the sports betting legislation carried over to the second year of the two-year session in the Buckeye State.
There is confidence that the bill will advance through the committee and the House quickly. However, it is anticipated that it will be a difficult negotiation process in the Senate. The sticking point comes when the topic of who will oversee the activity is raised.
The Ohio session runs until the end of the year, so lawmakers have a good amount of time to figure this out. If there was ever more motivation needed, every state bordering Ohio will have legal sports betting this year.
Kentucky
It would seem at the present time sports betting is very likely to be legal in Kentucky this year, as Kentucky Gov. Andy Beshear has a history of pushing for the legalization of sports betting during his campaign and as the state's attorney general.
He came out strongly in favor of H 137 in his State of the Commonwealth address: "Rep. Adam Koenig has filed a sports betting bill. I fully support it, and we should pass it." This surprised a few people, not least Rep Koenig.
The following day, Koenig advanced his bill to legalize sports betting for Kentucky's racetracks, Motorsports raceway, and online. It would also legalize online poker and daily fantasy sports. So now we just wait for the go ahead from the Senate, but it is believed that this is not too far away.
Maryland
There is growing legislative support for Maryland for lawmakers to legalize sports betting, and the lawmakers are certainly wasting no time.
The legislature comprises of two sets of companion bills and they have an imminent White House hearing approaching. Furthermore, to add some weight to the process, Washington Redskins owner Daniel Snyder is lobbying legislators to allow sports betting at the team's stadium.
However, sports betting in Maryland will come down to the voters. Adding new types of gambling in the state requires a constitutional amendment by referendum. Before breaking on April 6, the Maryland Legislature will likely put a sports betting referendum on the November ballot.
There is pressure on Maryland to join its neighbors so it isn't left behind while sports betting advances. Pennsylvania, West Virginia, and Delaware have sports betting, while Washington, DC is coming soon.
Connecticut
If we were looking at this list last year, it would be very unlikely that Connecticut would have made it.
The legislative effort focused on comprehensive gambling expansion, including sports betting, online gambling, and allowing commercial casino interests to be considered for a casino license. However, that was always unlikely to go through in a state where gambling has been controlled by two Indian tribes for nearly 30 years.
Discussions between the Mashantucket Pequot and Mohegan tribes were taking place, but those discussions broke down. Following this, Sen. Cathy Osten pushed for the ideal tribal bill to come up in a special session, but her colleagues were not in favor.
Since then emails have been released showing that discussions between the governor and tribal leaders were much closer than expected. Gov Lamont seems very open to getting sports betting over the line this year, especially if the tribes make concessions to the state on an online lottery.
All of this means a big turnaround from last year in the Constitution State. The Legislative session ends May 6.
Follow us on Twitter @Gamble_USA for even more legal US betting news
Relevant news