Tiger Woods Injured in Crash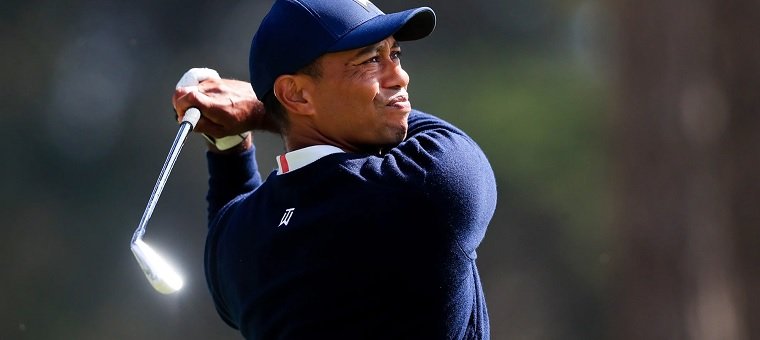 Tiger Woods was injured in a single-vehicle car accident on early Tuesday morning, sending the golf world in a panicked frenzy for several hours.
The long-term prognosis for Woods is not yet clear at this time, but he was dealing with some severe injuries.
The crash happened just after 7 am PT, about 30 miles outside of downtown Los Angeles. Woods was headed to do some television work for a show on GolfTV and was in the Los Angeles area for the Genesis Invitational.
Woods has not been playing in any golf tournaments since undergoing back surgery on Dec. 23 but had started to make some public appearances. He did a live interview on CBS on Sunday afternoon and confirmed that he had yet to begin training for another comeback.


21+. T&C Apply
21+. T&C Apply
The cause of the crash was not immediately known, but Woods was in an area that has had several recent accidents. According to a police report, the speed limit is 45 mph in this area, but Woods was traveling down a steep stretch of road that causes vehicles to pick up significant speed.
It was initially reported that the "Jaws of Life" were needed to get Woods out of the vehicle, but it was later confirmed that a pry bar was used to get him out of the vehicle. He was conscious and alert when first responders got to his car and was transported by ambulance to a local hospital.
According to reports, Woods underwent extensive surgery at the Harbor-UCLA Medical Center, but he is now comfortably resting and in recovery. The injuries that were sustained were not life-threatening, but it's unclear how long Woods will be in the hospital.
Thoughts and well wishes poured in from around the golf community upon hearing the news of the accident, and the Tiger Woods team issued a statement on Wednesday morning. Woods has suffered a compound fracture in one of his legs, but surgery was needed on both legs to repair the damage.
Deputy Carlos Gonzalez of the Los Angeles County Sheriff's Department stated that Woods was lucky to still be alive after the crash.
Other Golf News: BetMGM sign deal with TopGolf
Crash Ruled an Accident
The cause of the crash is still under investigation, and it could take weeks for the final results to be found. The car apparently hit the center median before rolling and flipping several times before landing on its side.
Officials noted Woods' ability to speak with the first responders when they arrived on the scene but attributed that to being in a state of shock. The airbags did deploy in the SUV, and Woods was wearing his seatbelt.
The Los Angeles County Sheriff's Department has already ruled out the possibility of alcohol being the cause of the crash. The sheriff's department has gone as far as to say that this was simply an accident, likely caused by a high rate of speed.
A ticket could eventually be issued to Woods, but it will only result in a misdemeanor charge at worst. A complete toxicology report has not been announced, and it's unclear if one was given at the hospital.
Follow us over on Twitter @Gamble_usa for the latest legal casino and sports betting news across the US.
Relevant news