UFC 247 Betting Preview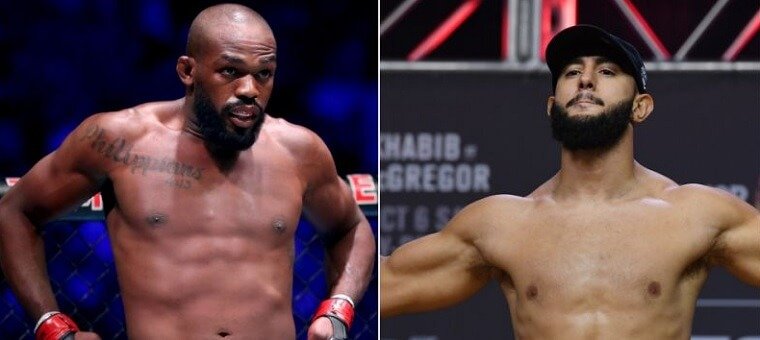 UFC 247 is set for Saturday at the Toyota Center in Houston. The main event is headlined by a light heavyweight bout between Jon Jones and Dominick Reyes.
You will also get to see the co-main event, which will be a showdown between Valentina Shevchenko and Katlyn Chookagian. Both of these matchups will surely catch your eye, as they will be interesting and engaging fights.
Main Event Odds
The odds for UFC 247 Main Event are currently at:

Lines are provided by DraftKings Sportsbook – Sign up now and claim a $1,000 risk free first bet.
Main Event
Jon Jones, known as "Bones," is 25-1 and has been regarded as one of the best fighters we have ever seen in the UFC. His striking accuracy of 58 percent shows that he can land some significant hits.
He lands about 4.31 signature strikes a minute. On the takedown side, he has a grappling accuracy of 47 percent. He lands about 1.90 takedowns a minute.
One thing you cannot help but notice about Jones is that he has an insane reach of 84.5 inches. He can stay a safe distance from his opponents and still land some nasty punches.
Dominick Reyes also goes by "The Devastator," and is 12-0 and the fourth-ranked light heavyweight. He is currently on a winning streak that has been impeccable.
You would think that someone as athletic and forthcoming as Reyes would get a loss by now, but this guy comes for blood when he sets foot into an octagon.
Seven wins by knockout are nothing to sneeze at. He has a striking accuracy of 52 percent and generally likes to keep the fight standing. Reyes' grappling accuracy is a little lacking at 17 percent, so there is not much of a ground game for him.
Prediction
Reyes makes an interesting case in his fight against Jones. He tends to land five punches for every two received. His ground game is concerning to a degree because he does not have a complete package as Jones does.
Jones should be able to fend off a hungry Reyes. At any time, he could claim a victory since he has won in every way possible over his career, with not one category overshadowing the other.
Jones wins by KO/TKO.
Co-Main Event Odds
The odds for the co-main event are currently at:
Shevchenko: -1250
Chookagian: +725
* Odds subject to change
Co-Main Event
Valentina Shevchenko, or "Bullet," is 18-3 and has been on a successful stride so far in her career. She is a crazy and dangerous striker, with striking accuracy of 50 percent and a grappling accuracy of 51 percent.
She is currently on a four-fight win streak, claims five of her wins by knockout, and has seven wins by submission. Her fights are well-paced and balanced and tend to last around 17 minutes.
"Blonde Fighter "Katlyn Chookagian (13-2-0) could also be known as a decision queen. She has 10 out of her 13 wins by decision, so she plays her rounds very strategically.
She is more of a defensive fighter, with a 38 percent striking accuracy, and has absolutely nothing for a grappling accuracy. She lands about 4.28 signature strikes a minute while absorbing 4.68 signature strikes a minute. Chookagian tends to land her signature strikes standing at least 91 percent of the time.
Prediction
Shevchenko should have an all-around fight. Chookagian may not be able to counter-strike like she normally does, and I do not see her being able to submit Shevchenko.
Shevchenko has a track record of winning in any way she pleases. I look for her to continue her winning streak and defend her title.
Shevchenko wins by submission.
Relevant news