UFC 261 Picks – Usman vs Masvidal 2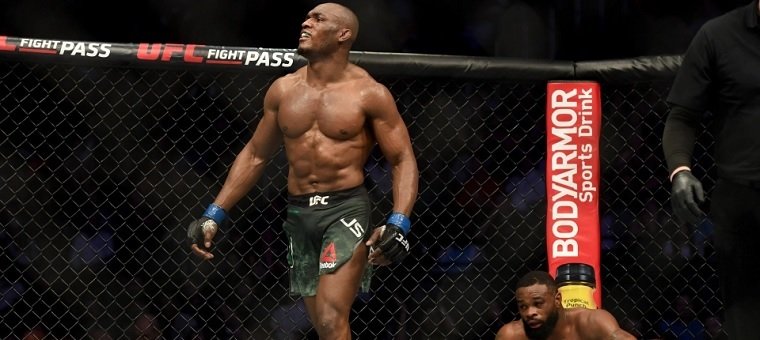 Can Gamebred really stop the Nigerian nightmare?
Following on from last weekend's masterclass by former Middleweight champion Robert Whittaker against Kelvin Gastelum, our sights turn to the main event of Saturday's title bout rematch Between Kamaru Usman and Jorge Masvidal.
Fight Island fizzled out
Their first fight took place last July on Fight Island in which Jorge was a six-day replacement for Gilbert Burns who had to pull out due to testing positive for covid-19. This late notice stand-in by Masvidal generated huge interest for the fight, making it the seventh biggest-selling pay-per-view in UFC history, with 1.3 million buys. Although, admittedly this success can't all be attributed to Masvidal's inclusion as two other title fights took place that night; Featherweight champion Alexander Volkanovski rematched Max Holloway and won a controversial split decision over the Hawaiian native, whilst Petr Yan comfortably defeated veteran Jose Aldo to claim the UFC Bantamweight championship.

21+. T&C Apply
21+. T&C Apply
Masvidal's breakout year
In 2019, Jorge Masvidal who is a veteran of the organization had arguably the best year of any fighter and became a breakout star. Even though he had been fighting professionally since 2003, it wasn't until the Strike Force promotion he was under merged with the UFC in 2013 that saw him become a staple of the welterweight division, albeit a fighter that was far from a 'journeyman' but never quite reached the heights of the championship, having lost six bouts all by decision.
This spinning of the wheels was the fuel needed to ignite Masvidal into the best year of his entire career. He started his winning streak in 2019 off by knocking out Darren Till in impressive fashion on his home soil, souring the London crowd before claiming the fastest knockout in UFC history by starching Ben Askren with a viral knee. He rounded out the year by battering Nate Diaz for 3 rounds before a premature stoppage by the doctor which saw the Cuban American claim the BMF belt.
The biggest name in the division
The rise of Masvidal didn't go unnoticed by the champion, who was happy to entertain the fighter by comfortably beating him across all five rounds back in 2020 on Fight Island, albeit on short notice. Kamaru would return to the octagon seven months later to defend his title once again, this time against his original opponent for Fight Island, beating former teammate Gilbert Burns at UFC 258 by TKO. It was in the post-fight interview that Usman reignited tensions, calling Jorge out for a second time.
Many fans were rather confused by the choice of callouts, as Usman had won their first encounter so comfortably, but once the topic is given more thought, the decision becomes clear. Kamaru, to his credit, has handily beaten all the opposition put in front of him by the UFC, with only really Leon 'Rocky' Edwards or Stephen 'Wonderboy' Thompson the only two challengers who he hasn't fought yet who may bring a new skill set to mix, but as Edwards was currently matched up against Muhammad and Thompson recovering from a hand injury, Usman used his business head to make a decision based on Money.
Kamaru knows full well that Masvidal is the biggest pay-per-view name in the division and a rematch against him will comfortably bring him a large purse, but this choice of opponent isn't solely based on financial gain. Usman has said he dislikes that Masvidal has remained unhumbled since their first fight, as he believes the challenger had a "built-in excuse" by taking the fight on short notice. He told ESPN's Brett Okamoto:
"There's already a built-in excuse here. You see the headlines. You see the things they [media] are posting. It's like, 'Jorge Masvidal steps in on six days' notice.' It's all, 'Oh yeah! Masvidal is stepping in Masvidal is doing this', to try and still keep this guy up."
Will a full camp really make a difference?
Although Kamaru may dislike that Masvidal is able to say he took the fight on short notice, therefore he wasn't as prepared as he could have been, it is still somewhat true. This time around, Masvidal has had a full training camp specifically, wrestling based to try and negate Usman's strongest asset, but whilst Jorge has been training this skill set, Usman has partnered with famed striking coach Trevor Wittman who has sharpened his hands, which is bad news for Masvidal as his greatest strength has always been his striking.
With Usman's wrestling fundamentals, coupled with his new striking by arguably the best coach in the business, we believe he is simply too strong in every discipline to be troubled by Masvidal, so we're picking Usman to win by unanimous decision.
UFC fans can check out our UFC betting guides and see more UFC picks in our dedicated blog section.
Relevant news