US Sports Betting Handle Hits $13 Billion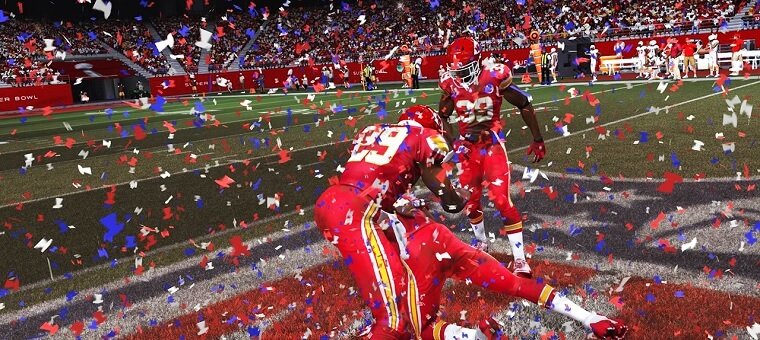 U.S. bettors put down $13 billion in sports bets in 2019, the first full year since the repeal of PASPA, and this is over a 50% rise from 2018 when Americans wagered $6.6 billion.
That's according to figures released by the American Gaming Association (AGA), which also show that the bulk of bets were placed in states that legalized after PASPA's repeal in May 2018 (so excluding Nevada), with New Jersey and Pennsylvania taking the lion's share.
That's no real surprise and especially if you're a regular visitor to this site as we've been reporting on the booming sports betting industries in those two states for a good while now.
In New Jersey, sports betting handle went past $4.5 billion in 2019, while Pennsylvania's record monthly handle figure of $342.6 million for December pushed the year's total figure to $1.49 billion.
Bets placed via the internet made up the vast majority of those totals and it's clear that this is how Americans prefer to wager on sports, with NFL the game of choice.
It's worth noting the AGA's report excludes New Mexico and New York as those states don't report handle figures as per request of their tribes.
Nevada not losing its clout
While no longer the Mecca for sports betting, Nevada is still the busiest state in terms of handle, as shown by its total handle figure for 2019 of $5.3 billion, up 6.2% from the 2018 figure.
That's the tenth straight annual handle record set in the Silver State and the second time the $5 billion mark has been eclipsed, with a reported seven out of every $10 wagered digitally.
Hello, Indiana!
Several states launched their sports betting products for the first time last year and they include Indiana, which saw $436 million in bets for the last four months of 2019, the period in which sports betting was legal in the Hoosier State.
While Indiana's relative population size means it will never surpass the likes of Nevada, New Jersey and Pennsylvania for handle, it's estimated the state will have blown past $1 billion in bets by the end of March 2020, with basketball the main driver.
Read all about Indiana's thriving sports betting industry on the Gamble Indiana website
At the time of writing, a total of 14 states are already there in terms of having full-scale legalized sports betting up and running, while another six (along with Washington D.C.) have passed bills that pave the way for it to begin sometime in 2020.
They are Montana, Illinois, Michigan, Colorado, Tennessee and North Carolina.
As many as 19 states have at least one sports betting bill active in its legislature:
Alaska
Connecticut
Hawaii
Florida
Kansas
Massachusetts
Nebraska
South Dakota
Tennessee
Washington
Wyoming
Realistically, only a small handful of those 19 will legalize this year as there is plenty of red tape to cut through and both Florida and California, which have the potential to be huge markets given their populations, are probably looking at 2021 at the earliest.
Alaska are Wyoming are the latest additions to the above list and the former state's bill would legalize through a state lottery, while Wyoming's would open a regulated market. Both bills would authorize online/mobile betting.
That leaves just three states with no sports betting legalization activity currently and Utah's anti-gambling stance means it's an unlikely candidate. Idaho and Wisconsin make up the trio.
Be sure to follow us over on Twitter @Gamble_usa for more legal sports betting news across the U.S.
Relevant news